Maimane Adamant Jacob Zuma Is Breaking the Law by Snubbing Inquiry
- One South Africa leader Mmusi Maimane has lashed out at Jacob Zuma
- The former president's defiance of a summons to appear before the State Capture Inquiry has had SA buzzing
- However, Maimane is adamant that the ANC politician is simply breaking the law
PAY ATTENTION: Join Briefly News' Telegram channel! Never miss important updates!
One South Africa movement leader Mmusi Maimane has lashed out against former president Jacob Zuma.
Maimane has responded to the ANC's attempts to compel their comrade to heed the summons issued against him to appear before the Zondo Commission of Inquiry into State Capture with contempt.
Taking to social media, Maimane questioned what 'constitutional crisis' the ANC claims would follow should Zuma be taken into custody.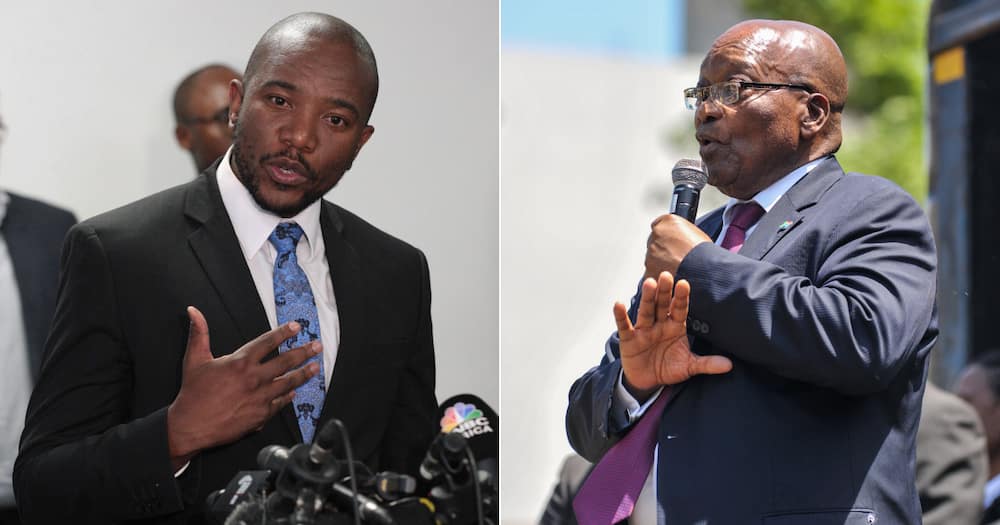 "What is the constitutional crisis? Mr Zuma is defying the law, the Concourt etc. This a political crisis of the ANC making!"
Take a look at just a few reactions to Maimane's comments below:
@MoDriekop: "There's no constitutional crisis here. It's just criminality that the SA Police Service and NPA_Prosecutes must deal with. When someone breaks into my house is not a constitutional crisis, it just crime. Same in this matter. Zuma doesn't see himself as a citizen but as god."
@MnguniReymon: "Zuma must be protected against imperialism. failing Zuma is as good as failing Africa and perpetuating the imperialists' agenda on an African continent. They came and imposed their suppressing laws on us, we didn't know what is Roman-Dutch law. Our own customary laws made secondary."
@keithspeacock: "No, it is not a political crisis, or of the ANC's making. It is about a citizen who is not abiding by an instruction of the Zondo Commission and a decision of the ConCourt. We do not have different laws for presidents."
@derekgardiner: "Mmusi, really interested in your summary on this: in your wide dealings with the people in this nation what would you think the main opinion is? Is there a strong view to see justice or is there more of a "we'll trust our leaders to solve this" theme?"
@Sketekete_H: "DA and it's praise singers have been wanting Pres Zuma in prison from time immemorial. Now he has presented them with the chance of, as you publicly put it "orange overalls". Now the very same people are having chest pains... Hhayi niyadina."
Earlier, Briefly.co.za reported that former president Jacob Zuma's legal team has confirmed that he will indeed not be appearing before the State Capture Inquiry.
In a letter sent to inform the Constitutional Court of the decision, Mabuza Attorneys outlined the reasons:
"The Commission is aware that the review application which President Zuma has instituted to set aside the refusal by Deputy Chief Justice Raymond Zondo to recuse himself from hearing matters concerning him and his family is yet to be determined by the court."
Enjoyed reading our story? Download BRIEFLY's news app on Google Play now and stay up-to-date with major South African news!
Source: Briefly.co.za