Zuma Slams Zondo: Adamant Intimidation Won't Prompt Appearance
- Jacob Zuma has responded to the change of tone at the State Capture Inquiry
- The ex-president has had what he dubbed the 'final' say on the controversial situation
- Zuma claims his defiant stance is a political statement addressed to those who have used the law to punish both himself and his family
PAY ATTENTION: Join Briefly News' Telegram channel! Never miss important updates!
Former president Jacob Zuma has responded to the Zondo Commission of Inquiry into State Capture after it definitively changed its stance on Monday.
In a behemoth statement, Zuma defended his call not to appear before the Commission despite being ordered to do so by the Constitutional Court.
The ex-president claims that he had made this move to vindicate the Constitution, not undermine it.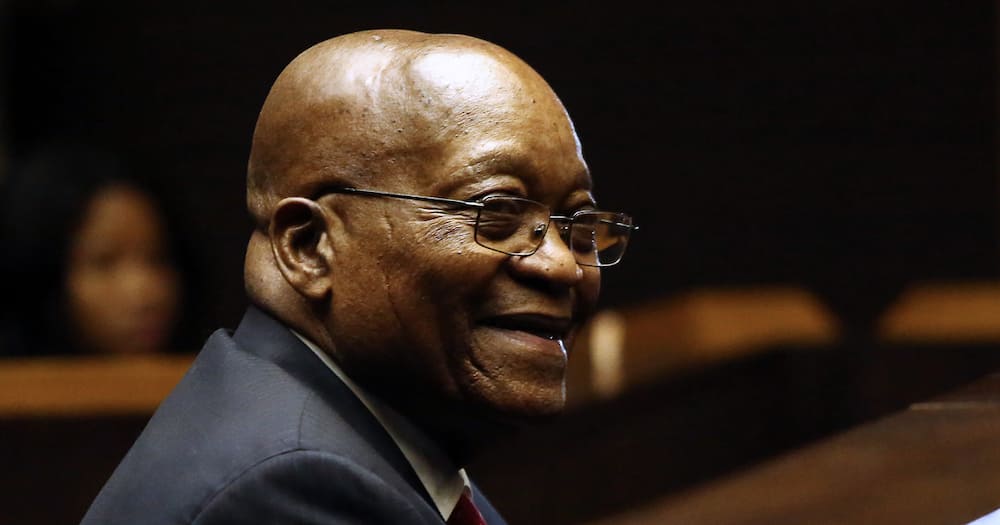 He hinted that a few in the judiciary' had 'long left their constitutional station to join political battles'.
Zuma further claimed that his behaviour was a political statement intended for those who have used the law to unjustly punish both himself and his family.
The ex-president claims that Zondo's conduct in response to his defiance fortifies his belief that he has always sought to prejudice him:
"The Deputy Chief Justice concluded by saying my contempt constitute grounds for him to approach to the Constitutional Court to seek a sentence. Of course he will get it. I am not certain that ordinarily that is how contempt proceedings would commence, but I have accepted that Deputy Chief Justice Zondo and due process and the law are estranged.
The ex-president is adamant that no amount of intimidation on Zondo's part will prompt an appearance from him:
"Now that it seems that my role in the commission has come to an end, I wait to face the sentence to be issued by the Constitutional Court. Accordingly, I stand by my statement of 1 February 2021 and no amount of intimidation or blackmail will change my position as I firmly believe that we should never allow for the establishment of a judiciary in which justice, fairness and due process are discretionary and are exclusively preserved for certain litigants and not others."
Zuma also reiterated his earlier claim that he would rather face jail time than to face the Inquiry:
"Some have argued that if I do not appear before the Zondo Commission I must be jailed or stripped of presidential benefits or pension. Well, for the record, I am the one that suggested that I do not mind defending myself against the sanction that accompanies my principled stance. Secondly, it should naturally please them that, should I fail to defend myself before the relevant contempt forum, I will face jail term."
Earlier, Briefly.co.za reported that Deputy Chief Justice Raymond Zondo has said that the commission will apply for a contempt of court order against the former president for his refusal to appear before the commission.
The Commission of Inquiry will also seek a jail term if Zuma is found to be in contempt of court.
Zondo warned that Zuma's actions not to appear could set a precedent and encourage others from not appearing before the commission, therefore a prison term has been suggested to send a clear message.
"One of the things would be to impose a term of imprisonment on Mr Zuma and another would be to impose a fine. The commission will ask the Constitutional Court to impose a term of imprisonment if it finds Mr Zuma guilty of contempt court."
Enjoyed reading our story? Download BRIEFLY's news app on Google Play now and stay up-to-date with major South African news!
Source: Briefly.co.za