Exclusive: Man Goes from Security Guard to Multiple Business Owner
- In an exclusive Briefly.co.za interview, a young South African man shares how he went from working as a security guard to a being a businessman
- The young man also shares how he was able to overcome many of life's obstacles while on his way to the top
- Lastly, he shares some advice with those who are also looking to make big life transitions
PAY ATTENTION: Join Briefly News' Telegram channel! Never miss important updates!
Tim Hogan is a young man that went from being a security guard to being the owner of a successful tech company. In an exclusive interview with Briefly.co.za, he shares how he went from protecting other people's properties to owning his own.
"My life as a security guard started off with so much embarrassment. I had no support structure in place and unlike my peers who ended up in financial sectors (banks & insurance). I had to go on security training with older people who either dropped out of school or had alcohol issues.
"In the past the security guard profession was reserved for the uneducated, failed, desperate, and in many cases irresponsible adults, and here was Tim a top fresh student amongst them.
"Nonetheless, I did it to the best of my ability and wore my uniform and beret with pride day after day until I managed to secure a computer programming bursary at Luso Zakheni. Prior to that my days would consist of getting up at 3:30 am, walk to the taxi, hop onto a train in time for my 6am shift.
"A typical shift would consist of stock count access control, patrols, completion of OB books, etc. Today I'm grateful for the experience as it taught me the importance of even security guards in our lifecycle," he says.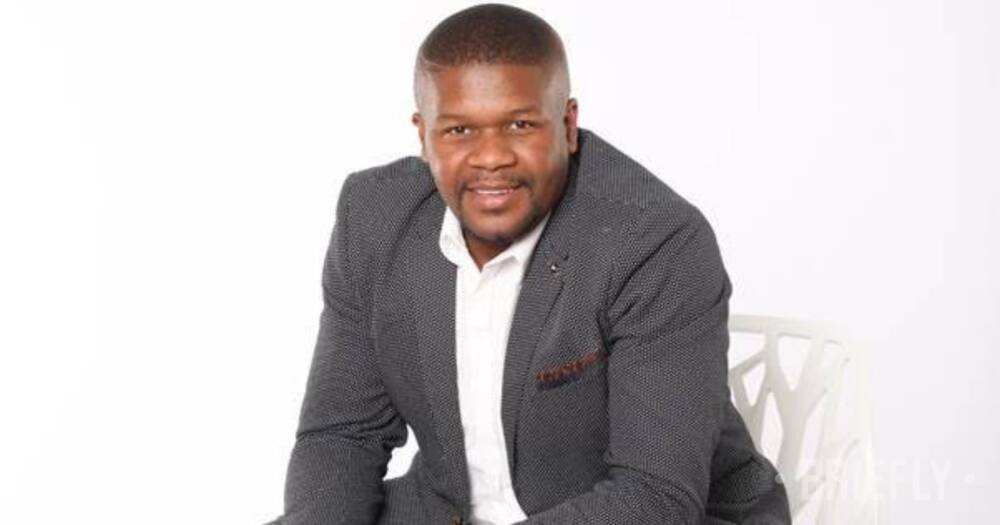 He then explains how he moved from being a security guard to being a business owner:
"After securing the IT bursary I focused on my IT career but always had a desire to be self-employed because growing up our entire household were salespeople (we were poor and sold anything from sweets, koeksisters, cakes, toffee apples, food, etc to survive – that's where my entrepreneurial spirit came from).
"Whilst in IT I explored a number of things ranging from a carwash to computer sales& repairs until I finally started a proper tech company with a friend. This led to my dismissal as my employer regarded it as a conflict of interest. Needless to say – I focused on my own tech company and today I own a few businesses," he explains.
But it wasn't always easy for Mr Hogan, who faced a number of struggles in life:
"I lost both parents , fell into depression, and became a drug addict. I got fired for following my dream of becoming an entrepreneur. I worked in a racist company and got sidelined for not conforming to their ways.
"I have been bankrupt twice in my short life. On one occasion my house got auctioned. I started Green Outdoor Gyms by selling my car and wifey making a loan. I lost my 1st tech company due to an honest mistake made by my then partner.
"On 3 occasions, I had to reinvent my businesses, cut losses and start afresh. I lost many significant deals due to racism and tribalism," he says.
When asked what advice he has for those who want to start their own businesses, he says:
"Stay in your lane (diversify within your space/speciality). Have at least one sound business partner to assist in business-critical decisions. Get formal financial training (bookkeepers and accountants can be your downfall). Take a lot of risks."
He also says:
"Kids grow up quicker than you blink, don't work on weekends, it's not worth it. Health is your most valuable asset. Do that trip. Spoil yourself. Feed your spiritual side, equally."
In other inspiring Briefly.co.za news, the famous quote by Hollywood actress and Oscar's winner Lupita Nyong'o that all dreams are valid cannot be gainsaid if one was to listen to the story of entrepreneur and businesswoman Souadou Niang.
Hers is a classic example of a woman who rose from grass to grace; it is a story of a hardworking woman driven by passion and dedication to making a difference in society.
Born and brought up by less privileged parents who lived in Senegal's capital of Dakar, Souadou's only hope was in education and a determination to utilise every available opportunity to climb up the ladder.
Enjoyed reading our story? Download BRIEFLY's news app on Google Play now and stay up-to-date with major South African news!
Source: Briefly News