Joe Biden Calls for Total Ban on Assault Weapons in the Wake of Boulder Shooting
- Joe Biden wants to ban assault weapons in the wake of another mass shooting in America
- He called for reforms in background checks, magazine sizes and a ban on assault weapons
- The US had banned assault weapons in the past and Biden believes they can be banned again
PAY ATTENTION: Join Briefly News' Telegram channel! Never miss important updates!
US President Joe Biden has called for a reform on background checks, changes to magazine capacity and a ban on assault weapons in the wake of the shooting in Boulder, Colorado which left 10 people dead.
Biden said that he did not hesitate in calling for the ban following the reports on the weapons, magazines and modifications the gunman used.
He called the steps he wants to implement "common sense" which will save lives going forward.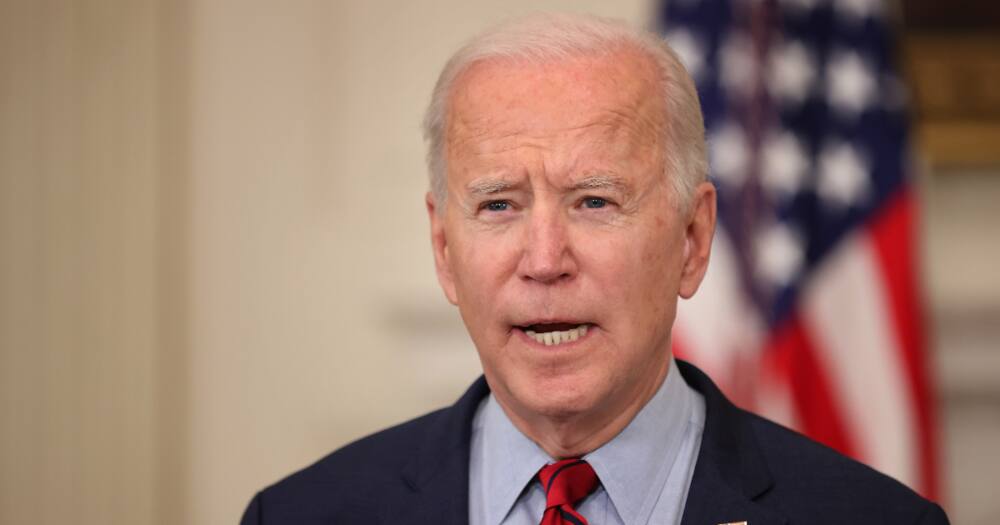 In 1994 the Crime Bill banned assault-style weapons in America for no-military and non-law-enforcement according to Huffington Post.
A provision in the bill allowed it to expire in 2004, Biden said that if they could ban assault weapons before they can do it again.
Ahmad Al Aliwi Alissa, 21, allegedly used an assault weapon when he ran amok and killed 10 people at a grocery store. He has been charged with murder in the first-degree according to The Wall Street Journal.
Sen. Ted Cruz (R-Texas), a gun rights advocate, called the furore over assault weapons "ridiculous theatre".
Earlier, Briefly.co.za reported that one person has lost their life during the Wits University protests. An unknown person was allegedly killed in a crossfire after police shot rubber bullets at protesting students. It is unclear whether the man was a student or not.
The students are reportedly protesting against financial exclusion. The university said that if it accepts students who have historical debt, it will become financially unsustainable. It seems as though law enforcement had opened fire with rubber bullets without prior warning.
Reports say that the unknown man suffered a chest wound from a rubber bullet which resulted in his death.
In other news, the case against the two students accused of having an illegal high-calibre assault rifle in their possession has not yet been placed on the court roll. Further investigations into the matter need to happen beforehand.
The duo was expected to appear before the Johannesburg Magistrate's Court on Friday, 19 March. NPA spokesperson Phindi Mjonondwane stated that the NPA had given the South African Police Service-specific instructions for the investigations.
Mjonondwane explained that once a full investigation is completed the docket will be put on the roll for the NPA to decide on whether or not the duo will be prosecuted.
Enjoyed reading our story? Download BRIEFLY's news app on Google Play now and stay up-to-date with major South African news!
Source: Briefly.co.za