Mzansi Celebs Raise Awareness for Bullying Amid Disturbing Events
South African celebrities have come forward in their numbers to show people of the LGBTQ+ community their support. It is time people start accepting others for who they are and stop making them feel like who they choose to love is wrong.
PAY ATTENTION: Click "See First" under the "Following" tab to see Briefly.co.za News on your News Feed!
After seeing a student get bullied and commit suicide for being part of the LGBTQ+ community, celebrities felt the need to make it known that love is love and this nonsense needs to stop.
From Boity Thulo to Mmusi Maimane, some of the biggest influential faces in Mzansi took to social media to have their say. What is happening is not okay and society needs to reevaluate itself.
You cannot bully someone into suicide just because of who they choose to love!
Here are just a few of the celebrities who took a stand on social media:
Boity Thulo
"Yoooooh!!!! I'm truly not sure what I would do if this was my child. But I would make sure that bully and her family never ever find peace. "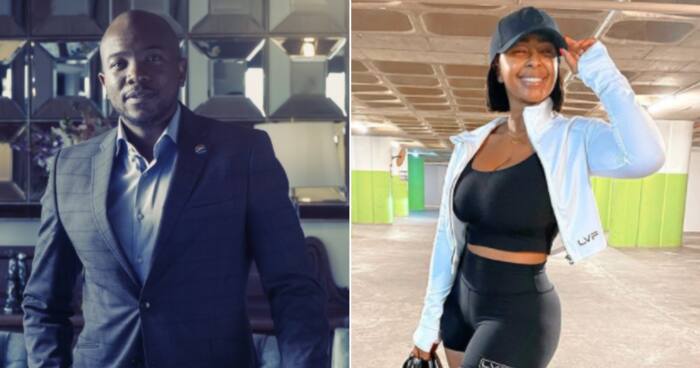 Mmusi Maimane
"There must be #JusticeForLufuno. This is a parents worst nightmare. It's heartbreaking. I hope that the minister of basic education visits the school and the family while she is on her Limpopo oversight. No school in our nation should entertain bullying in any shape or form."
Hulisani Ravele
"Bullying should be a crime. Perpetrators (learners) must go to "jail" for mandatory rehabilitation during their sentence. Now a family has to bury their daughter, wow. Broken heart (And I'm not insensitive to understand that the guilty girl is hurting too, but not this!) #JusticeForLufuno"
Gigi Lamayne
"Yah neh high school bullies . We need some kind of law to protect kids at school #JusticeForLufuno"
Denise Zimba
"Again, social media can be of great aid, but we as a people have the duty to stay in truth when putting things out in the public. Otherwise, we create & encourage such a generation, in which we cannot support in close contact, to prevent such a painful outcome. #JusticeForLufuno"
If you are a victim of bullying and you would like to speak to someone about it, contact Childline on 08000 55 555 or The South African Depression and Anxiety Group on 0800 567 567.
Briefly New previously reported that a video showing a Grade 10 Limpopo schoolgirl being bullied resulted in the student fatally overdosing on prescription pills at the beginning of the week.
The video shows two female students at a secondary school in Thohoyandou, Limpopo arguing over what seems to be a R5 coin. The older student proceeds to slap the young student, by the name of Lufuno Mavhungu, across the face multiple times.
The ordeal is accompanied by laughter, mocking and cheers from surrounding learners witnessing the incident. Anger rises as parents and classmates have proceeded to march to the institution to demand justice for Lufuno.
Enjoyed reading our story? Download BRIEFLY's news app on Google Play now and stay up-to-date with major South African news!
Source: Briefly.co.za