Natasha Mazzone Deactivates Twitter After EFF Questions Qualifications
- DA MP Natasha Mazzone has officially deactivated her Twitter account after days of exchanging heated words with members of the EFF
- The Member of Parliament came under fire this week after it was discovered the politician may be underqualified for her prominent position, having only ever obtained a matric certificate
- Twitter users had lots to say on the matter and shared their reactions in the comments section
PAY ATTENTION: Click "See First" under the "Following" tab to see Briefly.co.za News on your News Feed!
DA MP Natasha Mazzone has deactivated her Twitter account. According to TimesLive, a political squabble between former EFF secretary-general Godrich Gardee and the female politician turned ugly after questions about her post-matric qualifications were raised and a fiery back-and-forth followed.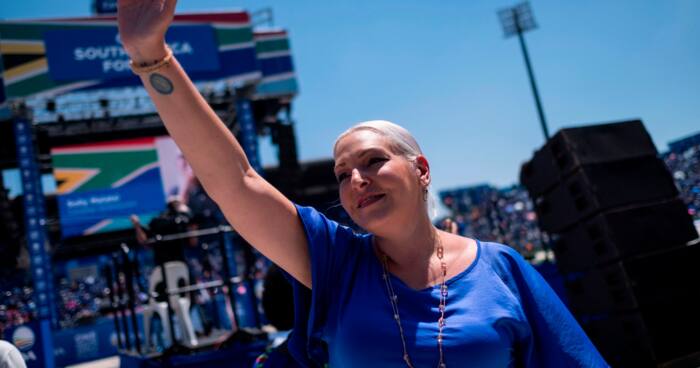 Mazzone explained she had never tried to hide the fact that she only had a matric qualification, even though it's claimed she only recently removed 'advocate' from her official Wikipedia page.
But Gardee was absolutely not having it and called for the MP to step aside and give way to other leaders. He further added that Mazzone's white privilege got her everything she had.
The words must have been triggering as shortly after, Natasha Mazzone deleted her Twitter account. Here's what Mzansi had to say about the matter:
@AdvoBarryRoux said:
"Natasha Mazzone is not only a high school dropout, she's also a Twitter dropout."
@MzwaneleManyi said:
"Just so that there's no confusion.There's absolutely nothing wrong in having matric only or even Grade 7 or less for that matter. The ONLY problem is when you lie and make false claims about qualifications you don't have."
@AdvoBarryRoux said:
"Natasha Mazzone's matric is also questionable. Natasha Mazzone should tell us where her matric certificate was obtained so that we can confirm, I won't be surprised if all roads lead to Kuvukiland Senior Secondary."
@BassilSabelo said:
"Her biggest mistake was to attack the EFF. #NatashaMazzone"
@TokyoSexwaleSA
"The #NatashaMazzone saga is a reflection of what's happening generally in the country. Whites without qualifications are treated much better and earn far much higher than blacks with qualifications It is not a DA problem, it is a system problem."
@HonourableHloni said:
" DA Leader = No University degree. DA Chief = No University degree. Western Cape Premier = No University degree. Scores of white DA MPs = No University degrees."
@AskariMatamela said:
"The disgraced Natasha Mazzone asked Twitter streets to come for her she ain't scared, they showed her flames and she deactivated her account haha."
Meanwhile, in some other political news, Briefly previously reported that Economic Freedom Fighters Commander-In-Chief Julius Malema is doing all in his power to develop the skills of those coming from previously disadvantaged backgrounds.
Malema took to Twitter to share the news of a beautiful story where they managed to help another young woman, Mamohola Hagira Makama, to realise her dreams.
Comments are flocking to the outspoken leader's page as they praised the former African National Congress youth leader.
The EFF said on Twitter:
"Today, the EFF celebrates yet another young person the organization has taken to school - to study to become a pilot. Mamohola Hagira Makama started the programme in 2018 and today (20th April 2021), she is officially a Commercial Pilot. Siyazingca ngawe Mamohola!"
Briefly News followed the EFF politician and looked at the other comments also congratulating the young and vibrant Mzansi woman.
@Akhilekid2 said:
"Thank you EFF... Hope we can win elections."
@BassilSabelo said:
"The organisation that doesn't just promise but delivers."
@PorschK said:
"I love this. Bless you guys. Please continue with this initiative. I know a lot of students in Limpopo who are doing exceptionally well or did exceptionally well in Limpopo who are from poor backgrounds who deserve such opportunities. Thank you EFF for investing in potential."
@Linqoli said:
"I've never seen an organisation such as EFF that uses its own finances, to help the black child to realise his or her dream. Phambili! EFF Phambili."
@TanatuKeli said:
"We really applaud EFF for their efforts to brighten the future of the poor communities and congratulations also to the young lady who that gesture and assistance with great hangs."
Enjoyed reading our story? Download BRIEFLY's news app on Google Play now and stay up-to-date with major South African news!
Source: Briefly.co.za