Renowned Professor David Mcquoid-Mason Celebrates 50 Years in Academia
- This year, Professor David McQuoid-Mason is celebrating half a century in academia
- Professor McQuoid-Mason is a human rights activist and an academic at the University of KwaZulu-Natal's (UKZN'S) Centre for Socio-Legal Studies
- His past students include Deputy Chief Justice Raymond Zondo, Adv Shamila Batohi and Chief Justice Mogoeng Mogoeng
PAY ATTENTION: Click "See First" under the "Following" tab to see Briefly.co.za News on your News Feed!
By Neesha Maharaj - Freelance Journalist
27 years into democracy, South Africa has a progressive Constitution and the support of a strong judiciary, yet implementation of the promises enshrined in the Constitution has been compromised due to selfish politicians with only self-interest in mind.
This is the view of Professor David McQuoid-Mason, a human rights activist and an academic at the University of KwaZulu-Natal's (UKZN'S) Centre for Socio-Legal Studies, who says selfish politicians have destroyed the moral compass for South Africa set out by former President Nelson Mandela, simultaneously depriving poor and marginalised people of billions of rand that could have been used for their development.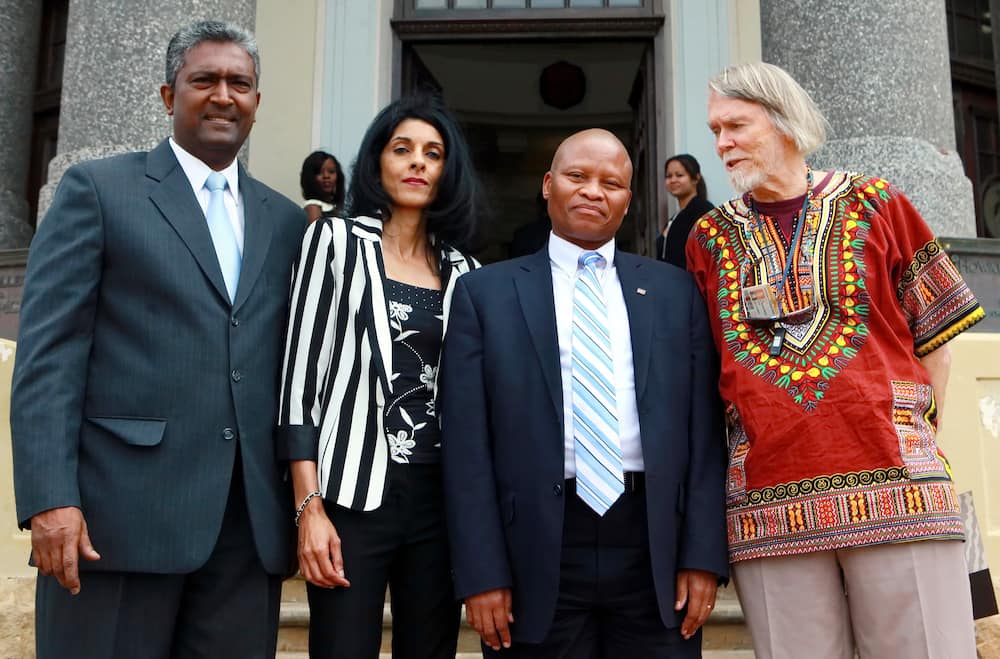 "South Africa is a middle-income country but the hard-earned money of taxpayers has been wasted through cadre deployment and nepotism, which has reduced the country's development budget to that of a low-income country," said Professor McQuoid-Mason.
Despite these stumbling blocks, the human rights activist, who celebrates 50 years in academia this year, believes South Africa has made breakthroughs pertaining to human rights to be proud of. These are the abolition of apartheid, the consistent manner in which the Constitutional Court has protected human rights over the years, the establishment of a legal aid scheme affording citizens access to lawyers in the event of criminal cases and the emergence of Chapter 9 institutions such as the South African Human Rights Commission and the Gender Commission.
Professor McQuoid-Mason chose to pursue a career in law with the intention of making a difference in people's lives. Early in his career while serving his clerkship, he discovered it had been largely poor black people who were in conflict with the law that needed help. After obtaining his law degree at the former University of Natal, the Professor decided to remain in academia.
The opportunity to serve as Conference Secretary at South Africa's first Legal Aid Conference in 1971 taught him the importance of law clinics. Following the conference he was instrumental in setting up the first law clinic in KwaZulu-Natal at the University of Natal, Durban, which aimed to assist marginalised people access free legal advice.
Setting up a law clinic was not enough for Professor McQuoid-Mason, who believed something more was needed to create awareness among citizens of their rights, the law and how to access services should they come in conflict with the law. This is when he discovered that a Street Law programme was the perfect solution for South Africa.
"I initiated the Street Law Programme after meeting Professor Ed O'Brien (Executive Director of Street Law Inc.) in Washington DC in 1984. I was looking for a programme to complement the law clinics, by educating people to prevent them coming into conflict with the law, to settle disputes without resorting to violence and to contemplate the kind of legal system they would like in the future.
"The Street Law programme was much admired by President Mandela and former Minister Kader Asmal and aspects of it have been incorporated in the school curriculum," said Professor McQuoid-Mason.
His legal expertise and setting up Street Law Programmes was not confined to South Africa. Professor McQuoid-Mason travelled to over 100 countries transitioning from autocracies to democracies to implement Street Law and law clinics.
A highlight for the professor was assisting in the creation of Street Law programmes in 16 post-Soviet countries in Central and Eastern Europe and Central Asia.
According to Professor McQuoid-Mason, the South African experience resonated with the countries he travelled to making similar Street Law programmes relevant to countries such as Belarus, Croatia, the Czech Republic, Russia, Ukraine and Kazakstan.
The dedicated human rights activist finds that South African citizens who are aware of their rights may experience challenges in exercising them because of poor implementation of systems in place, especially within the public sector.
"Many `civil servants' are often neither civil nor providing a professional service, particularly to the poor and marginalised communities. Furthermore, corruption has become endemic, and people are often required to give something extra to obtain a service which the public servants are employed to provide.
"There is an urgent need to provide Street Law-type education to ensure that people not only know their rights, but also their responsibilities – including respecting the rights of others," said Professor McQuoid-Mason.
Speaking on state capture and corruption in South Africa and the Zondo Commission of Inquiry into State Capture, Professor McQuoid-Mason said Justice Zondo has a very difficult task dealing with ever-increasing exposures of the rampant corruption and patronage that has deprived the mainly poor and marginalised communities in the country of the promises in our Constitution.
On the matter of politicians and high-profile individuals being implicated during the Zondo Commission hearings and the timeous prosecutions by the Department of Justice, Professor McQuoid-Mason indicated he was aware of people becoming disenchanted by the apparent slow pace at which the National Prosecuting Authority (NPA) is prosecuting those whose transgressions have been revealed, adding that he had complete confidence in the Head of the NPA, Advocate Shamila Batohi.
According to the professor, the NPA can only institute prosecutions once they have sufficient evidence to prevent these high-profile politicians escaping justice on technicalities.
"She (Batohi) has to ensure that she can prove every element of their crimes beyond reasonable doubt, while accused persons only have to raise a doubt in the mind of the court to escape liability. She also had to deal with State Capture within the NPA itself," said Professor McQuoid-Mason.
Over the past 27 years, the independence of the judiciary has intermittently been questioned by citizens and legal organisations alike. A case in point presently is Jacob Zuma not complying with a Constitutional Court decision to appear before the Zondo Commission of Enquiry into State Capture.
Commenting on this, the academic indicated it was disappointing that a former president who took an oath to uphold the Constitution during his presidency, now flouts it. Such actions undermine the reputation of the courts and judiciary and further destroy his (Zuma's) reputation believes the professor.
Commissions of inquiry such as the Farlam Commission, which was set up to investigate the death of miners in Marikana, and the Seriti Commission of Inquiry, which investigated corruption pertaining to the 1999 arms deal, have disillusioned the public, who become irate when findings are not made public or prove inconclusive and no action is taken against individuals who have been implicated.
Responding to this, Professor McQuoid-Mason says all findings of commissions of inquiry that are of public interest should be made public, unless such disclosures pose a threat to State security. He said the State should not raise "bogus" State security concerns in order to prevent the publication of Commission reports.
Concerning regulations introduced by government in response to Covid-19 in accordance with the Disaster Management Act and its curtailment to the freedom of movement of citizens, Professor McQuoid-Mason said the government's actions over the past year have passed constitutional muster despite there having been skirmishes over this in the high courts.
Any restrictions on our constitutional fundamental rights have to be "reasonable and justifiable", and in this instance imposing a lockdown to halt the spread of a deadly virus was warranted.
During the past year when various lockdown levels were enforced by government, human rights violations were rife with the SANDF being investigated for brutality, clashes between the police and citizens over the wearing of masks and alleged negligence by personnel caring for patients in hospitals, leading to deaths.
In responses to such incidents he said:
"These excesses in law enforcement are completely unacceptable and have no place in a constitutional democracy based on democracy and the rule of law.
"The enthusiastic manner in which the law enforcement officers acted against `soft targets' for minor breaches of law are in sharp contrast to their perceived reluctance to deal with daily reports of serious crimes against poor and marginalised people by criminal elements and gangs."
To curb such incidents, he suggested the need for proper training of law enforcement officers and refresher courses for police officers on how to enforce the regulations. He also believed offending officers needed to be held accountable and face disciplinary action.
While travelling the world on legal education business, Professor McQuoid-Mason had met interesting people and prominent world leaders. One individual who left an indelible mark in his mind was Mr Nelson Mandela, South Africa's first democratically-elected president.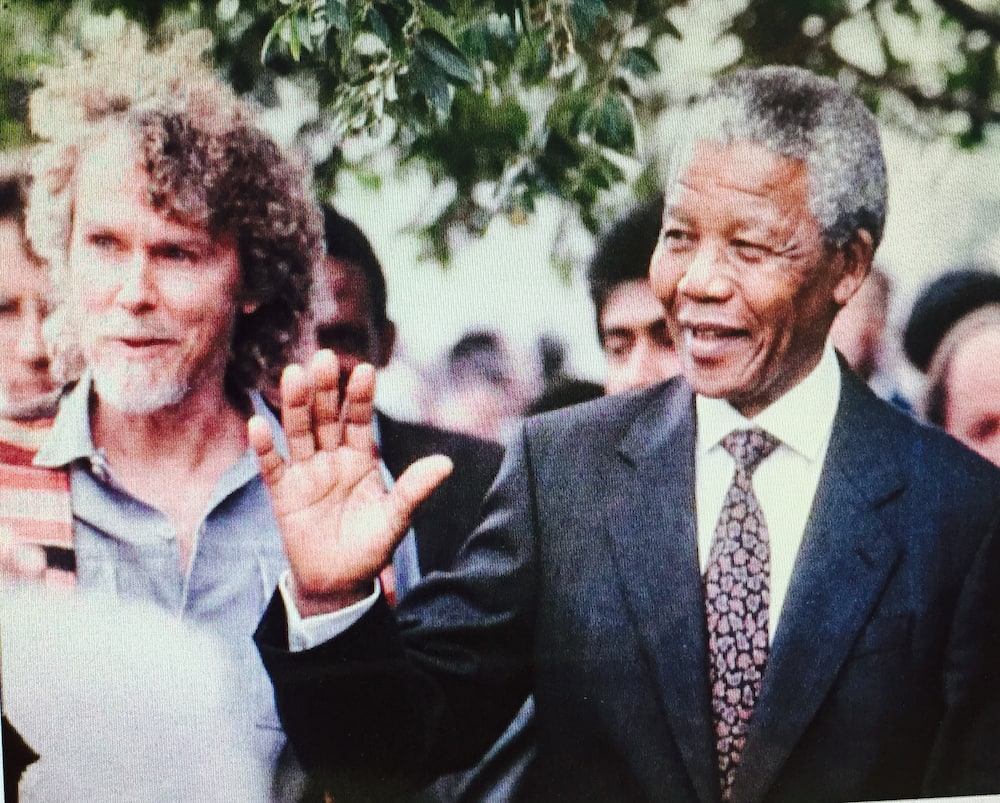 He was inspired by Mr Mandela's relaxed style while interacting with people, his innate sense of justice, emphasis on inclusiveness and reconciliation and his firm principles. Professor McQuoid-Mason, who found Mr Mandela's humility impressive, shared an anecdote concerning one of his meetings with the former president.
"When I invited him to give the first Griffith and Victoria Mxenge Memorial Lecture at the University in 1992 he came an hour early – he was a stickler for punctuality. I asked my secretary to go out and buy some cake for tea.
"When she returned he asked her to cut up one of the cakes and proceeded to hand out slices to everyone until there was only one slice left, at which he turned to everyone and said, 'I am sorry ladies and gentlemen, this is my favourite and this slice is for me.' "
As the President of the Commonwealth Legal Education Association, he had the opportunity to meet the Queen of England, Her Majesty Queen Elizabeth II, four years ago. The queen wanted to meet global leaders of various Commonwealth bodies at St James Palace to thank them for services rendered.
"The meeting was great fun. I decided to wear my colourful Lindiwe Khuzwayo jacket while everyone else was dressed in black. It was a big hit with the courtiers and ladies-in-waiting and the Queen herself – who spoke to me twice. She was 90 years old at the time, very lively and friendly. It was a pleasure to talk to her," said Professor McQuoid-Mason.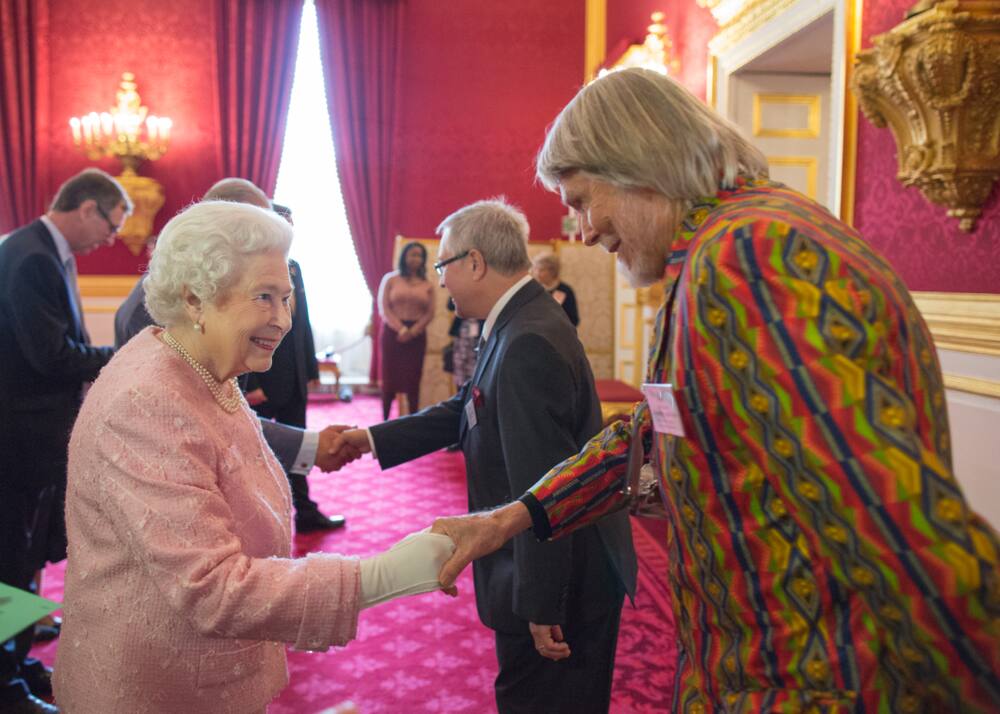 Professor McQuoid-Mason, whose past students included Deputy Chief Justice Raymond Zondo, Adv Shamila Batohi and Chief Justice Mogoeng Mogoeng, reminded law students, graduates and `young' practising lawyers that law is a calling and a profession, and not just a money-earning job. In order to work ethically and legally, he advised them to adhere to the four principles of:
Client autonomy – respect your client's ability to make decisions for themselves after simplifying complex matters to them and laying out their options.
Beneficence – always act for the good of your client.
Non-maleficence – never harm your clients.
Justice and fairness – all clients should be treated equally and without discrimination.
Meanwhile, Briefly News previously reported trouble seemingly loves to follow former president Jacob Zuma. Most recently the politician has been faced with finding new legal representatives.
On Wednesday, 21 April, it was revealed that his defence lawyers will no longer be representing him.
The defence lawyers revealed the news at the KwaZulu-Natal High Court in Pietermaritzburg, just a month before JZ's corruption trial is supposed to begin. In the same breath, Msholozi's family have stated that he would not be going to jail.
Enjoyed reading our story? Download BRIEFLY's news app on Google Play now and stay up-to-date with major South African news!
Source: Briefly News