5 Tips for Investors & Entrepreneurs on Building Business in South Africa
With a population of over 59 million people and Gross Domestic Product (GDP) worth over $282.59 billion in 2020, South Africa is arguably one of the major business hubs in Southern Africa.
PAY ATTENTION: Get the latest stories for your business inspiration – subscribe to Business News Briefly
More business ideas are being conceived regularly, practically-generated and technologically-driven to meet the mandatory demands of global models.
South Africa, though, is facing numerous challenges, from security to poor health to lack of adequate living standards, but there still seems to be interest from investors and citizens, leveraging the available market space to build their business in the country.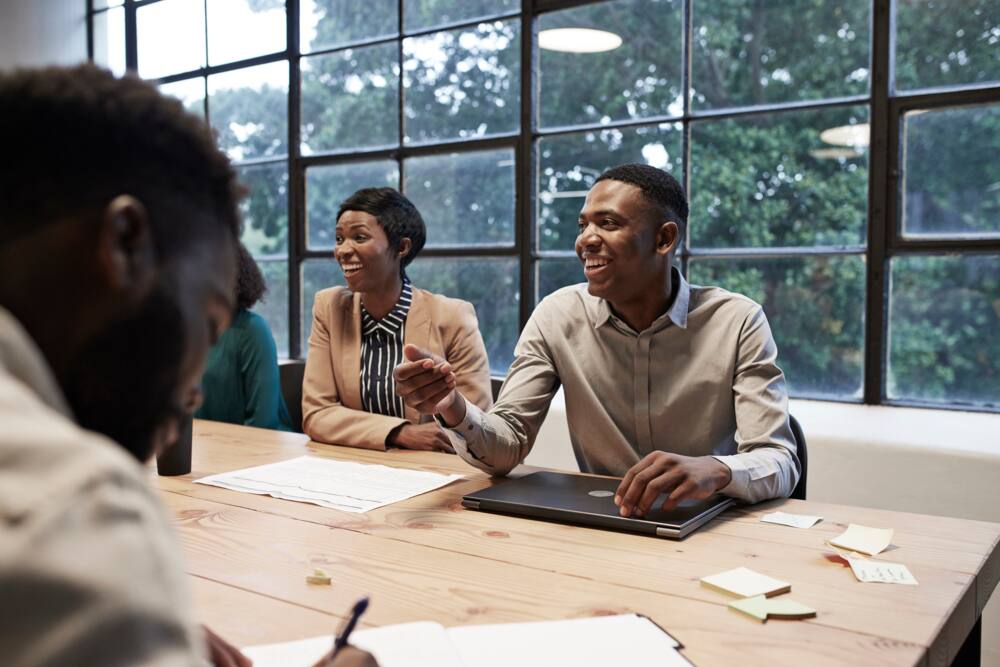 So, whether you are a local or foreign entrepreneur, these five steps will help you grow and be in the foreground of your business:
1. Know the business you want to conduct and navigate your way through the market space
It is often said in economics that before diving into a business space, entrepreneurs and prospective business owners are expected to solve the problem of what to produce, how to produce, where to produce, when and for whom to produce.
Since where to produce is in South Africa, and for whom to produce are South Africans and other nationals living in the country, it is expedient that you as a business owner know the current trends in the industry you want to dive into.
Whether supplying goods or services, you must do market research and surveys, analyse the demand, do the Strength, Weakness Opportunities and Threats (SWOT) analysis of the industry and know how to outsmart your competitors.
Make your business flexible. And while trying to get a solid sense of how the market might change, explore the market more because the South African market space is a business book of endless chapters.
2. Be strategic and let your modus operandi be more open to changes in trends
The shift in business patterns in South Africa is not a coincidence but a necessity and reality of the global trend. So while building your business brand, ask yourself often what the fate of your business will be in the next five years.
With a dimensional rise in internet access and a speedy rise in the number of social media users, businesses and business owners in South Africa now leverage the advantage of advanced technology to promote their products and brands.
As a business owner, you must analyse the relevance of your goods' service, make it problem-solving and solution-providing. Be strategic in solidifying your brand in a way that will build customers' loyalty.
In South Africa, customers show loyalty to a business they helped build. You must not disappoint as you grow your brand and establish your business ideas.
3. Follow the rules and find common ground with regulations
Building a business brand in South Africa can be difficult. Tax and regulations could burden your business. To avoid disappointment, expect your tax to grow as your business expands and expect a little scuffle with necessary regulatory agencies.
However, regardless of the level of regulations and tax, always try find common ground with regulating agencies in your industry.
You are also expected to get the regulatory licences you need and pay the associated taxes and levies. This will save you and your business some future stress.
4. Create more financially secure options
Sustaining a business brand in South Africa demands time and unhindered capital inflow. For this reason, you must create credible financial security for yourself. To achieve this, you may have to seek help from friends and family members.
Also, consider formalising the process of exchanging cash for equity with the appropriate legally binding paperwork.
Getting loans from banks is another financial security option. If you choose the bank loan option, be sure you can pay back your loan within the agreed-upon time period.
Other options to look at include grants and/or investor funding.
A big idea needs a proper plan, moral and financial support. Don't be shy or afraid to allow like-minded people to be part of your future success.
5. Build your reputation as you build your business
It is necessary that when you are planning to build your brand and turn your idea into a great business, you must build your reputation too.
This is where publicity comes in. You need to make yourself visible the same way you strive to grow your brand and ideas.
Publicity cannot depend solely on your product and organisation. As a business owner, you must invest in yourself to give your business acceptability and patronisation.
In South Africa, many business owners wonder how to navigate the publicity process. Briefly News can help brands achieve their goals through advertising.
After being in the industry for over 7 years, processing and publishing reader-friendly information to the South African public, Briefly News has cemented itself as the 2nd overall most visited website according to Alexa.com.
Briefly News is a leader in content creation, advertising and technology, applying cutting-edge technology to provide high-tech advertisingsolutions in South Africa and for South African-based business.
Briefly News will push your business brand to new heights and give your reputation a major boost.
Getting in touch with the Briefly News marketing team
Do you want to contact the Briefly News marketing team? Email rianette.cluley@briefly.co.za. You can also visit our corporate website.
Enjoyed reading our story? Download BRIEFLY's news app on Google Play now and stay up-to-date with major South African news!
Source: Briefly News