"I Had Throat Infection": Zwane on Why He Used Gupta Jet to Switzerland
- The embattled former Minister of Mineral Resources Mosebenzi Zwane has had to defend his trip to Switzerland on a private jet owned by the Gupta family
- Zwane said he could not take a commercial flight because he had a throat infection and that would have prevented him from being in contact with other people
- Moreover, Zwane explained he thought the meeting was meant to be a general discussion about Glencore's business in South Africa
PAY ATTENTION: Click "See First" under the "Following" tab to see Briefly.co.za News on your News Feed!
Ex-minister of Mineral Resources Mosebenzi Zwane has given his side of the story regarding the trip to Switzerland on a private jet owned by the Gupta family.
Zwane was speaking at the state capture inquiry chaired by Deputy Chief Justice Raymond Zondo as the commission zoomed in on his affairs with Gupta family associate, Salim Essa.
Testifying before Zondo in Braamfontein on Tuesday, Zwane defended his journey to Europe dating back to December 2015. According to EWN, the trip came on the back of the sale of Glencore's Optimum coal mine to the Gupta-owned Tegeta.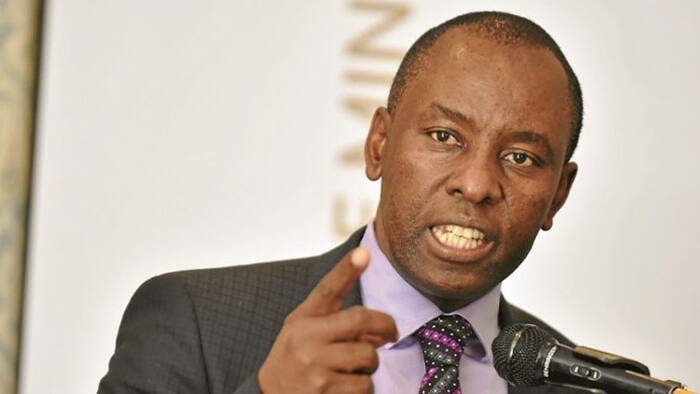 It is reported that during the embattled former minister's visit to the Swiss nation, Zwane had a meeting with the CEO of Glencore to discuss the future of the Optimum coal mine. Zwane told the Commision:
"I did not interact with Mr Ashok Narayana. I thought that the meeting was going to be a general discussion about Glencore's business in South Africa."
According to the commission's Twitter page, Zwane said the trip to Switzerland was via Dubai, where it is normal to have a stop-over for a while, and said he had made proper arrangements.
He went on to say the CEO, Tony Gupta, and Salim Essa were also part of the meeting but Zwane told the Zondo Commission that he had only met the Guptas on two occasions.
In his defence, Zwane denied he had been in Switzerland to meet the Guptas but he had a throat infection and that would have barred him from communicating with people had he taken a commercial flight.
Meanwhile, it is indicated that just after the trip, Glencore sold the Optimum coal mine to Tegeta, but Zwane has told the state capture inquiry he had no influence in the final deal.
Briefly News previously reported that people knew that the state capture inquiry commission would be exposing secrets, lies, and deception but not to the extent that has been revealed when former mineral resources minister Zwane's skeletons were pulled out of the closet.
The media has dubbed Zwane the 'most captured minister' and it's all thanks to his direct involvement with the Guptas.
According to the latest revelations, Zwane worked diligently to make things smooth for the infamous Gupta family to continue with their nefarious and dubious business activities in Mzansi.
Enjoyed reading our story? Download BRIEFLY's news app on Google Play now and stay up-to-date with major South African news!
Source: Briefly.co.za