Ayanda Thabethe shares thoughts on Duduzane Zuma: Own your truth
- Ayanda Thabethe wants businessman Duduzane Zuma to admit that his family name gave him a head start
- Taking to social media after an interview Dudu did, Ayanda called him out on what she believes are lies
- Ayanda expressed her frustrations over Dudu not admitting to having been helped as a result of who he is and who he knows
PAY ATTENTION: Click "See First" under the "Following" tab to see Briefly.co.za News on your News Feed!
Ayanda Thabethe feels that businessman Duduzane Zuma needs to own up to the assistance he had as a result of his name. Denying having been helped because he is a Zuma, Ayanda feels is untrue.
After hearing Dudu's interview on Kaya FM's Sizwe Dhlomo on Wednesday, 28 April 2021, Ayanda took to social media to share her thoughts.
Ayanda feels the least Dudu could do is to own his truth and admit that his family name helped him get to where he is today. Ayanda said it is the least he could do for the people of Mzansi.
"I think Duduzane shouldn't deny the fact that he used his parent(s) connections to get ahead because there is nothing wrong with that. For which purposes he used those connections and to whose cost is the answer that he owes South Africans ... #KayaDrive"
Ayanda then went on to express how annoying it is when someone makes out like they did it on their own when everyone knows they had help.
"What's a bit annoying is when someone who got a head start or received a favourable amount of luck denies it ... own it and do good with it - full stop."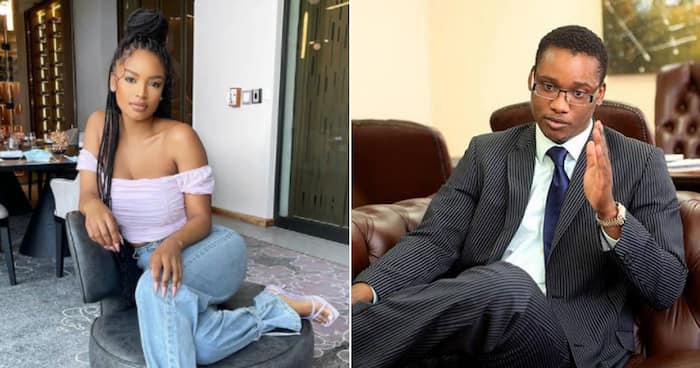 Responding to a social media users comment, Ayanda made it clear that hard work is required to keep things going, even if you did get help and a head start in the beginning.
"Agreed but in everything if you want to make your own name or carry that influence or wealth forward -an element of hard work on your part is required. Remember a lot of wealthy families lose their wealth by the 3rd generation and that's embedded in hard work amongst other things."
Briefly News previously reported that Duduzane Zuma is quite serious about taking control of Mzansi and he recently made this super clear after doing an interview with a local radio station regarding his political plans, which he recently made public.
According to the young son of former president Jacob Zuma, South Africa needs work done and he is personally ready to put the necessary work into introducing the changes that will move the country forward.
Zuma also said that he is willing to raise the bar - that is when it comes to being president of South Africa.
Enjoyed reading our story? Download BRIEFLY's news app on Google Play now and stay up-to-date with major South African news!
Source: Briefly.co.za