Fuel Price Increase for Mzansi Motorists Confirmed for Wednesday, SA Up in Arms: "What Nonsense Is This?"
The price of diesel and petrol are set to increase, spelling more financial stress for SA motorists
The Automobile Association describes the hike as a record price increase with the cost reaching the highest levels in 2023
South Africans are worried about how the fuel price increase will affect the general cost of living in the country
JOHANNESBURG - South African motorists have been dealt a blow as the price of petrol and diesel are expected to increase on Wednesday, 6 September.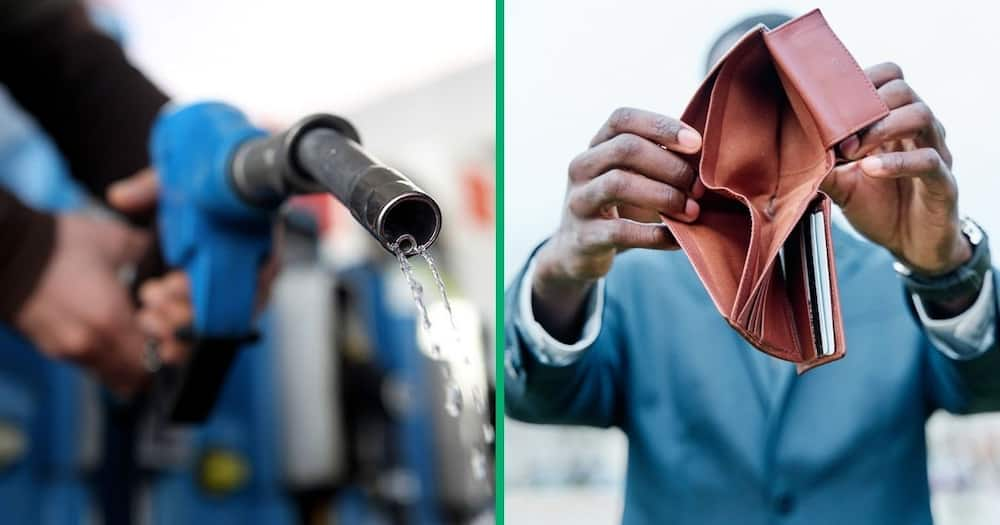 The Automobile Association revealed that the petrol price will increase by R1.71 a litre, while diesel will be hiked by a whopping R2.84 a litre. The association says that this is a record price increase.
As expected, South Africans are not thrilled by the news and anticipate the fuel price hike would send cost of living expenses soaring.
The increase means that the price of a litre of 95-octane unleaded petrol will reach the highest level since August 2022 at R24.54. Diesel will now cost R23.05 a litre, the highest it's been in 2023, News24 reported.
Why is the price of fuel increasing?
The fuel price hike can be attributed to the increased cost of Brent crude oil from Saudi Arabia, where production cuts pushed the price from $79.75 a barrel to $84.78.
According to a statement from the Department of Mineral Resources and Energy, this is further compacted by the fact that the rand-dollar exchange rate has declined from R18.28 to R18.67 over the past month.
South Africans outraged by fuel price hike
This is how Mzansi feels about the fuel increase:
@Luu_Matinjwa exclaimed:
"What nonsense is this."
@SBXNVKVLISX questioned:
"Isn't BRICS supposed to make everything cheaper?"
@fortobefree123 said:
"We are the poor people of SA! We are feeling the pain and the hardship! It's not Cyril, Steenhuisen or Julius!"
@BlueNip commented:
"Yeah, we know... Breaking out the takkies to walk to the shops."
@djthamzasa added:
"Citizens will continue to suffer until politicians pay for services from their own pocket so that they will feel the pain we feel."
@buti_nature questioned:
"Who's there to protect us?"
Economist worries high cost of living will increase social tension
In another story, Briefly News reported that as the cost of living for South Africans continues to increase steadily, an economist is concerned that social tensions may also rise.
The country has been subjected to weakening economic growth, high unemployment and increasing electricity and food prices. Severe loadshedding has also threatened water supplies and the security of small businesses across the country.
Source: Briefly News