Costa Titch's Mom Lara Langveld Opens Old Wounds With Chris Brown Appreciation Post: "Thank You"
Costa Titch's mother, Lara Langveld, has given Chris Brown praise for influencing her son
She took to the Big Flexa hitmaker's Instagram page to thank Breezy for his contribution to the late singer's career
Lara said Chris Brown played a pivotal role in the late Amapinao singer's life
Lara Langveld, Costa Titch's mother, showed gratitude for one of the most influential people in her son's life, American R&B singer Chris Brown.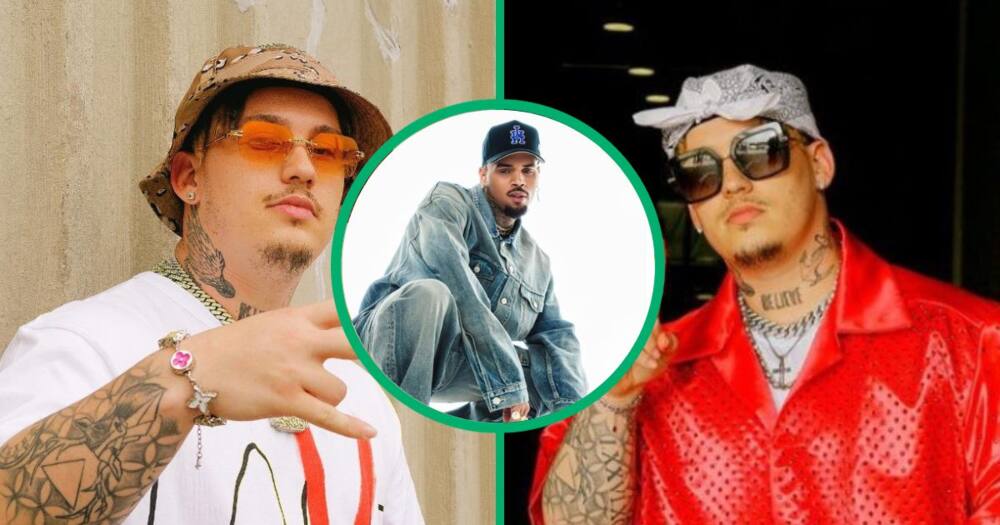 Although the singer is now popularly known for endless controversies and people dread working with him, back in the day, he was Costa's idol.
Lara Langveld gives Chris Brown praise on social media with 3 photos
Costa's mother, who has been managing his social media account since he collapsed on stage due to a suspected epileptic seizure, took time to appreciate the Under the Influence hitmaker for his influence in her son's life. She said:
"Thank you Chris Brown for always inspiring Costa as a child."
Check out Lara's post with three pictures from Costa's childhood:
Mzansi remembers Costa Titch, and more tributes pour in
Lara, who had earlier made it known that she was not going to rest until the real cause of her son's death was revealed, triggered sentimental memories for his fans who said:
faithngomane96 said:
"If humble was a person. It would honestly and truly be him. Since High School, he never changed at all. RIP Tso."
theodore_teach_squaer remembered:
"The first time I met him was at a dance competition in Johannesburg the HHI one in 2016, was a blessing to see him dance, such a humble person."
mosiah_garvey_ claimed:
"The biggest star of SA after Lucky Dube worldwide, such death is not ordinary, he even struggled to live but yet they didn't leave this guy…"
jennysworld1 was grateful:
"Gone too soon, thank you for always posting about him!"
paul.dieme6 said:
"Big ups to you bro, rest easy fam. You will forever be missed, you might have died but you still hold a place in our hearts."
scottsherman79 was hopeful:
"I hope you find the cause of his death. Rest easy Costa."
thanileprincesss commented:
"Rest in peace my friend Dj'd with you and speaks highly of you . Fly with the angels."
lmoitse realised:
"It's really messed up that we lost Costa."
Ntsiki Mazwai promises to "grow up" a bit for her Moya podcast
In other entertainment stories on Briefly News, outspoken poet Ntsiki Mazwai promised to tone down her loud personality, promising her followers a new version of herself.
She said the personality makeover was for the benefit of her spiritual podcast, Moya, saying her behaviour needed to align with her brand.
Source: Briefly News