Former Bafana Bafana Player Katlego "Killer" Mphela Now Works As Car Salesman: "Great Move"
Former Mamemlodi sundown player Katlego Killer Mphela has found a new life after football
The star, who retired in 2017, now works as a salesman for a well-known car dealership in Pretoria
He is open about living a life away from the spotlight now and still gets love from his fans
Briefly News spoke to John Manyike, an Old Mutual financial advisor who shared some tips for soccer players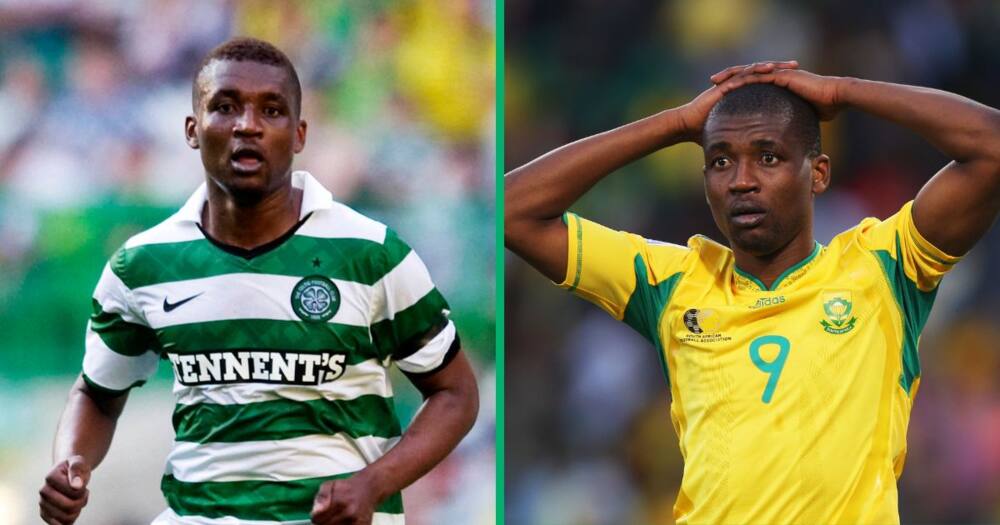 Former Bafana Bafana player Katlego "Killer" Mphela's life has taken an unexpected turn since he was last seen on the field with his impressive moves.
Katlego Mphela moves to car sales after retirement
The former Mamelodi Sundowns, who retired from professional football in 2017, now works for a car dealership as a salesman.
One source told ZiMoja that after hanging his boots, he had a backup plan disrupted by Covid 19 when he was hosting private soccer lessons. When he was contacted for a comment, he snubbed the publication, saying:
"I don't owe anyone any explanations about my life or my career," Killer said.
Old Mutual's John chats to Briefly News about how footballers can avoid retirement disappointments
John MAnyike, who is Old Mutual's resident financial advisor for I Blew It Second Chances, shared a tip for soccer stars who are still raking in big bucks:
"If you earn R100K a month, don't take it as it is because the normal retirement age for soccer players is 35 years old. So rather leave half of it and invest the other half, or start a side hustle to have something to fall back on for when you retire."
Netizens show love for Katlego Mphela on and off the field
Killer advertises his work on his Instagram account. In one post, he gave a shout-out to his mentor, and social media users pledged to support him:
ndali_n17 promised:
"I can't wait to come buy a car from you and everyone I know that wants a car must come to you."
ntja_daddy_motswagaye said:
"My blessed Kings. I salute you guys. We'll be there Ntja. Ke go canywa fkd up and proud of you."
blckvreka_ had a message:
"Lalela ba bolaye Killer. God bless you my brother."
stah8four encouraged:
"Killer I'm proud of you Authi,ene baie dankie for the entertaining football over the years. And most definitely all the best on your new journey brother, keep pushing champ."
thamingubeni3 said:
"Wishing you all the best Killer Mpela. This is a great move."
Naledi Aphiwe plans to fix her mother's home with Chris Brown's payment
In more entertainment stories on Briefly News, the lucky teenager who received a nod from Chris Brown has announced her plans for the money she got from the American singer.
She said she would be spending a huge chunk of money to fix her mother's graveyard before other sweet rewards.
Source: Briefly News