'Skeem Saam': Babeile Discovers Disturbing Connection to Turf's Recent Murders, Mzansi Speculates Culprit
Skeem Saam fans are in for a ride as Babeile stumbles upon a spine-chilling revelation about the recent murders in Turfloop
Social media has been abuzz with fan theories and reactions as Skeem Saam enthusiasts discussed the possible culprits behind Turfloop's killings
Viewers commended Babeile's sharp instincts and compare the character to former fan-favourite, Captain Malebana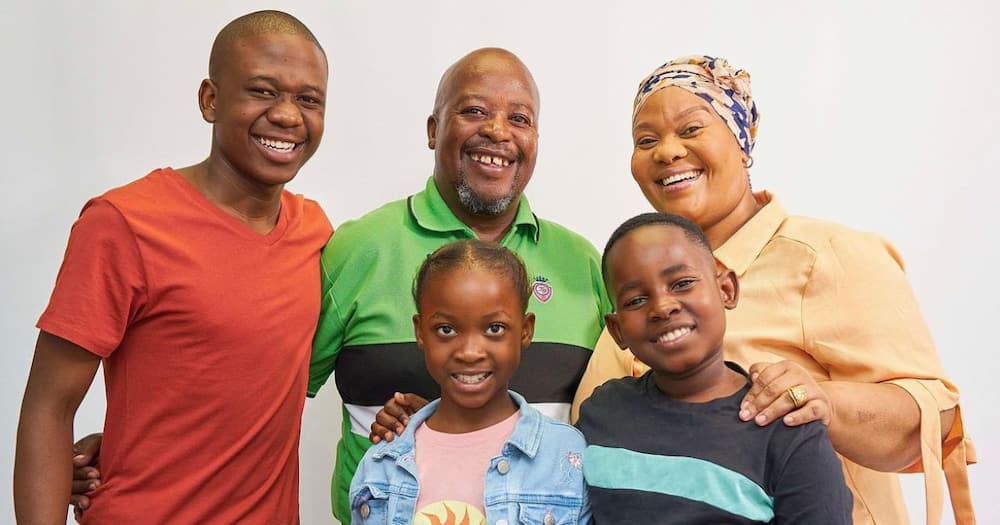 In a highly anticipated episode of the beloved South African soapie, Skeem Saam, viewers are in for a thrilling ride as Babeile, portrayed by the talented Mathews Manamela, makes a spine-chilling discovery.
Unraveling the dark secrets of Turf's murder mystery
With a recent surge in murders haunting the streets of Turfloop, Babeile stumbles upon a revelation that will send shivers down your spine.
The official Twitter account of the SABC 1 drama series teased fans with a tweet, captioned:
"Tonight on #SkeemSaam Babeile makes a spine-chilling discovery about all the recent murders in Turf. @Official_SABC1"
Fans went wild with theories and reactions
Fans of the show speculated about who might be involved in the recent spate of killings.
@bbygalrea said:
The fact that I share a name with the suspect… a ke sharp
@Carolinerathabe tweeted:
"Ke sure sesi wa di "cold case" is involved #SkeemSaam"
@MaabuleM said:
"They'll still not make arrests unless if it was a Maputla."
@cedrick_mphulo tweeted:
"Babeile is always shocked ever since Captain Malebana retired shem. #SkeemSaam"
@Rulaneluks tweeted:
"Babeile could teach Mondli and Nyawo a thing or two. #SkeemSaam"
@BrunoTladi said:
"#SkeemSaam I can't wait!.. I'm intrigued about this certain new storyline y'all bringing and all up for it "
@MrThatGuy15 said:
"If that boring character Rathebe is not the culprit I don't know."
'Skeem Saam' Beats 'Generations' to Become 2nd Most-Watched TV Show in Mzansi, Viewers Celebrate
In a previous article, Briefly News reported on Skeem Saam beating out Generations: The Legacy in ratings.
Skeem Saam is now the second most-watched television show in South Africa after beating Generations: The Legacy.
According to a report shared by popular entertainment blogger, Phil Mphela, Skeem Saam experienced an increase in viewers in April.
Source: Briefly News