Where to sell Mandela coins in South Africa in 2022: Top places
Did you know that collecting coins is not just a hobby but also an investment? Mandela coins have more value than you think in 2022. If you have some tucked somewhere, you may want to sell them for some cash. Before you do this, you should know how and where to retail them.
PAY ATTENTION: Click "See First" under the "Following" tab to see Briefly News on your News Feed!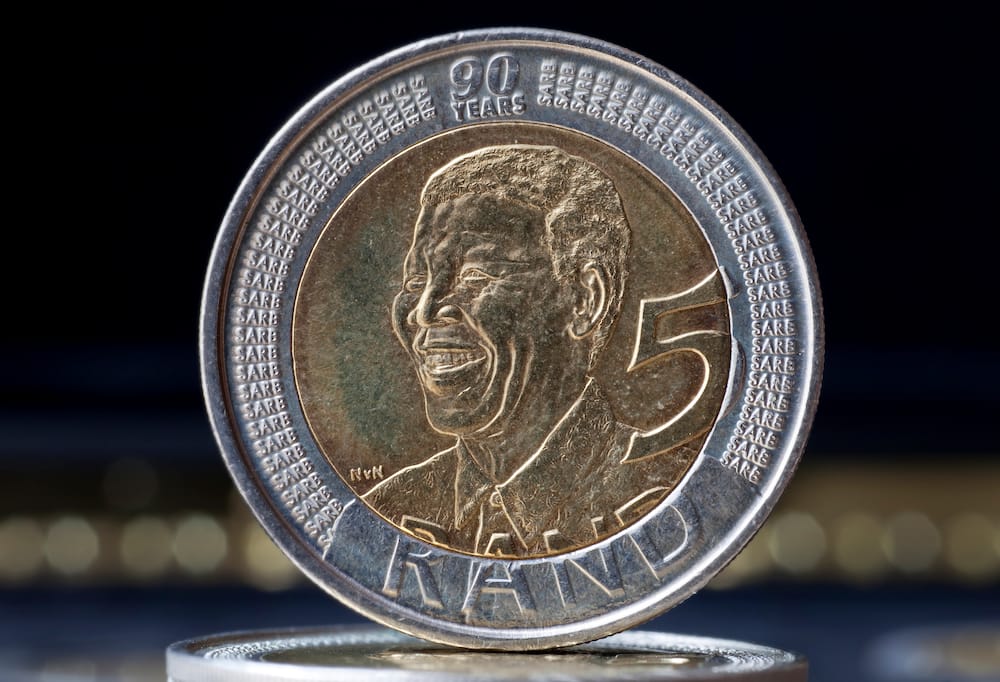 Mandela coins are commemorative coins made to honour the life and contribution of the late Nelson Mandela to South Africa. Although they were intended for general circulation, only limited numbers were released, making them quite rare in the market. People with these special legal tender can trade them for a certain amount. It is necessary to mention that their value fluctuates due to market changes.
Is the Mandela coin worth anything?
The South African Mint releases special coins to commemorate former South African president, the late Nelson Mandela. After being launched, people purchased them from the South African Mint's retail store in Centurion, Elegance Jewellers in Melrose Arch. Various pop-up stores in malls around South Africa also sold them.
In 2017, the coins were priced at R127. R27 out of each one sold was donated to the Nelson Mandela Foundation. While it is apparent that these coins are worth some money, the amount keeps fluctuating and not all coins retail at the same price.
Enjoy reading our stories? Download the BRIEFLY NEWS app on Google Play now and stay up-to-date with major South African news!
Where to sell Mandela coins online
Have you been wondering how to sell Mandela coins in 2022? If so, check out these online platforms you can use to earn some cash.
1. Bidorbuy
Bidorbuy is a leading online marketplace in contemporary South Africa. You can sell almost anything on this reliable site. To use this platform, you must register first. Follow these steps to become a seller.
Visit the website and register if you are a first time user, then select "Sell an item" on the main menu under 'Sell.'
Upload detailed listings for each of your items.
Reply to potential customers' queries promptly and wait to receive orders.
You can post as many items as you wish. You should note that a fee of between 1% and 5% of the selling price is levied on all goods sold through the site.
2. eBay
eBay is a multinational online marketplace where you can sell anything through auctions and customer-to-customer sales. The steps involved are enumerated below:
Visit eBay's official site
Register an account
Fill in the required details
Click "Sell"
List your product for sale
Select the appropriate category
Share the condition of your product (old or new) and add a clear description
Upload pictures of the products
Choose one of the "Auction" or "Buy it Now" options
Choose your delivery method by filling out the postage details
3. Gumtree
Gumtree is a popular online classifieds site in the United Kingdom, where you can sell all kinds of stuff. To use this platform, follow the steps listed below.
Sign up to Gumtree and create an account
Once your account is ready, click "Post an ad."
Select a well-suited category for your items.
Upload photos and add a description.
Input the price and contact information and wait for potential Mandela coin buyers to contact you.
While posting an ad on Gumtree is free, it is advisable to pay for listings to allow more people to see the products and services you are offering.
4. Junk Mail
One of the biggest classified ads platforms in South Africa is Junk Mail. You can place a free ad on the platform to sell your Mandela coins using the steps below.
Visit the homepage and click "Place a free ad"
Select a relevant section and category. If none is applicable, select "Other stuff"
Write a product description
Select a region or location
Upload a photo of your items
Wait for buyers to view your ad online and contact you.
5. Ananzi
Ananzi is another classified ads platform in South Africa. It offers ad services to sellers seeking to advertise online. The steps to follow are listed below.
Visit the Ananzi website
Go to ads, and fill out a form
Wait for an Ananzi agent to contact you with further instructions on the subsequent steps to take.
Which bank buys Mandela coins in South Africa?
Can I sell my coins to the bank? You can sell to the South African Reserve Bank, which buys gold coins from the public but does not sell them.
It is necessary to note that the bank only buys gold coins accepted as legal tender, including Krugerrands, Natura range, and Protea range. This means that if you have a collection, you will get the value of the gold they contain.
Does Nedbank buy Mandela coins?
Numerous people wonder which bank buys Mandela coins. The reality is that not many do, and Nedbank is one of the banks that do not sell or buy rare coins.
Does FNB buy Mandela coins?
Selling Mandela coins to FNB is not possible because the bank does not purchase them.
Is it safe to sell online?
E-commerce has become common in South Africa. Although online selling platforms are generally safe, you must always exercise caution when transacting online. Always remember that there are hackers and unscrupulous traders online.
NB: Before transacting, ensure you do some research to establish the market value to avoid selling at a low cost.
Which R5 coins are worth money?
It is important to know that all R5 coins are worth money because they were produced by the SA Mint, which produces legal tender. However, not all of them have the same value.
Usually, a commemorative R5 coin will fetch you about R5. However, people sell them on various online platforms for a higher amount.
How much is the 2008 Mandela R5 coin worth?
The 90th birthday coin can fetch you anything between R50 and R1,000 on Bidorbuy in 2022.
Knowing where to sell Mandela coins is essential for everyone who wishes to purchase or sell these commemorative coins. Before buying or selling, ensure you know the prevailing market rates for various denominations.
DISCLAIMER: This article is intended for general informational purposes only and does not address individual circumstances. It is not a substitute for professional advice or help and should not be relied on to make decisions of any kind. Any action you take upon the information presented in this article is strictly at your own risk and responsibility!
READ ALSO: List of requirements to study law in South Africa in 2022
Briefly.co.za recently shared a post listing the requirements to study law in South Africa in 2022. South Africa has a hybrid legal system. The civil law was inherited from the Dutch, while the customary law was derived from indigenous African communities.
Universities in the country offer various law programmes, including constitutional, criminal, contract, labour, property, and copyright. To study law, you must have gone through high school and passed your exams.
Source: Briefly News