Woman Finds Happiness 3 Years After Work Collapse Due to Failed Relationship With Baby Daddy, Mzansi Reacts
A courageous woman shared her deeply personal story of collapsing at work as a result of the difficulties she faced in her relationship with her baby daddy
Her heartfelt account has resonated with many, shedding light on the profound impact that relationship challenges can have
The woman's revelation has sparked conversations and empathy among those who have experienced similar struggles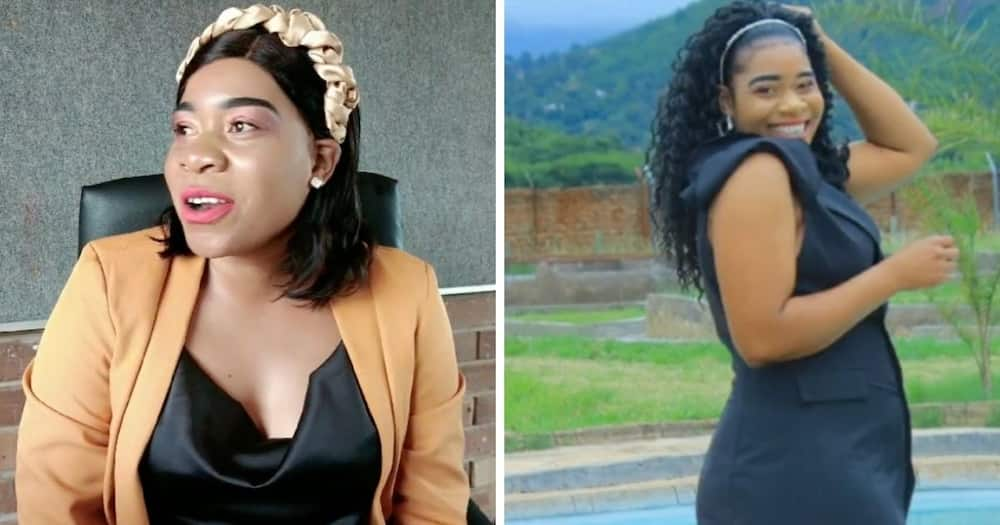 In a heartfelt revelation, a brave woman has come forward to share her account of collapsing at work following the breakdown of her relationship with her baby daddy.
Woman opens up about collapsing at work following relationship struggles with baby daddy.
TikTok user @uservhalipeninahm's testimony sheds light on the immense emotional strain and stress that can arise from a failed relationship, particularly when a child is involved. In a video posted on social media, she showed how happy she was after she overcame the heartbreak.
Watch the video below:
South Africans share stories of failed relationships and the healing process
The story has struck a chord with many ladies across South Africa. Some have opened up about their experiences of navigating the emotional turmoil of failed relationships while striving to maintain their professional lives.
Women across Mzansi shared their stories:
@Saz said:
"Yoh… you can't love someone to that extend. Glad you okay now."
@Raby commented:
"I went through that in April, I was in ICU."
@Gracious said:
"Shame love, I understand where you come from. I'm losing weight due to stress."
@Didi Precious commented:
"I had a nervous break down at work last year my manager held me in his arms. I cried so loud in the office."
@Shi said:
"I saw mine with his new baby mom in a car that we saved to buy it cash. I was walking cause I don't have money for a new car."
@prettymaake3 commented:
"Never say never" life will knock you down like nobody's business."
Tay said:
"Li baby daddy, I remember struggling to breathe because he moved on and started posting a beautiful lady."
@Sho commented:
"These men can make you land up in hospital or even ICU."
Woman catches husband with side chick at the spa, Mzansi reacts to the viral video of the scandalous scene
In similar stories, Briefly News reported about an angry woman who caught her husband red-handed with a mistress and made a scene about it in public.
The video went viral on Twitter, showing the wife getting fired up after finding her husband treating himself to another lady.
Online users reacted to the video discussing the spectacle, with some suspecting that the footage was too dramatic to be accurate.
Source: Briefly News