Sotho Man Desperately Practising isiZulu Has SA in Tears, TikTok Goes Viral As Peeps Relate to Struggle
A Sotho man had people cracking up when he tried to speak another South African native language
The TikTokker took up the challenge of trying to speak isiZulu before meeting with his Zulu friends and the result was hilarious
Online users were thoroughly amused as his Sotho accent made all the isiZulu words sound wrong
People were in tears when a Sotho guy tried his best to speak isiZulu. The man's attempt went viral on TikTok.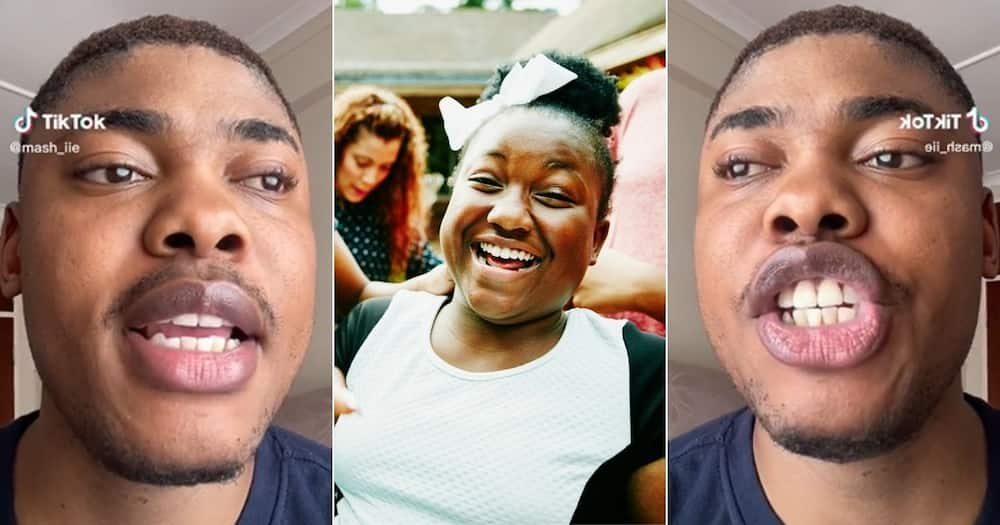 People were amused by how the local gent was struggling with one of South Africa's 11 official languages. Many said the video was relatable as they also struggle with isiZulu.
Sotho man tries to speak isiZulu on TikTok
South Africa is well known for its diversity. One guy @mash_iie tried to speak isiZulu, the most widely spoken language in South Africa according to WorldMapper. The man went viral with his video as he struggled through Zulu words such as "namhlanje [today]", "manje manje [soon]" and more with his Sotho accent.
Online users react to Sotho man mispronouncing isiZulu words
WorldMapper reports that isiZulu is spoken by 23% of the country as a home language while Southern Sotho is the third most widely spoken by 9.4% of the population The man in the video said he was Sotho and his pronunciation of isiZulu words cracked people up. Mzansi loves to see others explore different cultures.
MTHEMBU commented:
"Sizokushaya yaz. [ We will hit you]"
Namhla Madlala commented:
"Hawema umngan wabani lona? [Whose friend is this?]"
nkuleee commented:
"Munchje munchje"
MpiloShazzy commented:
"Why is this so funny."
PalesaSunflower commented:
"My thing is I know very well my Zulu accent is off but I speak it with so much confidence."
uChiliza commented:
"The emphasis is abit off but you are getting there."
sweaty commented:
"Me in isiZulu class."
Jus an Apple commented:
"This gives off the same energy of a Zulu person saying kalok after every breath."
White lady has SA thinking she's a Xhosa gogo after yelling at cop in isiXhosa
Briefly News previously reported that a video of a white woman speaking isiXhosa went viral. People were amazed by how she sounded as she confronted a police officer
People were impressed by the lady's isiXhosa. Others had questions about what she was talking about.
A white woman went viral on TikTok. The lady, posted by @siyabongabond1, was on video talking to a police officer. The video was filmed after she started talking but people were in love with her native speaker-like cadence.
Source: Briefly News