Gauteng SAPS Chief Claims No Early Warning Signs Prior to July Unrest: 'We Are Lacking'
Provincial police chief Elias Mawela has told a commission that SAPS had no inkling of the unrest until it happened
The SAHRC set up a hearing into the July unrest on 15 November and will continue until 3 December
Briefly News previously reported that 340 people died from widespread public violence in Gauteng and Kwa-Zulu Natal
PAY ATTENTION: Click "See First" under the "Following" tab to see Briefly News on your News Feed!
UMHLANGA - Gauteng police commissioner Lieutenant-General Elias Mawela gave testimony into the unrest that affected Kwa-Zulu Natal and Gauteng in July at a national investigative hearing on Monday.
The inquiry into the unrest was commissioned by the South African Human Rights Commission (SAHRC) on 15 November and will continue until 3 December.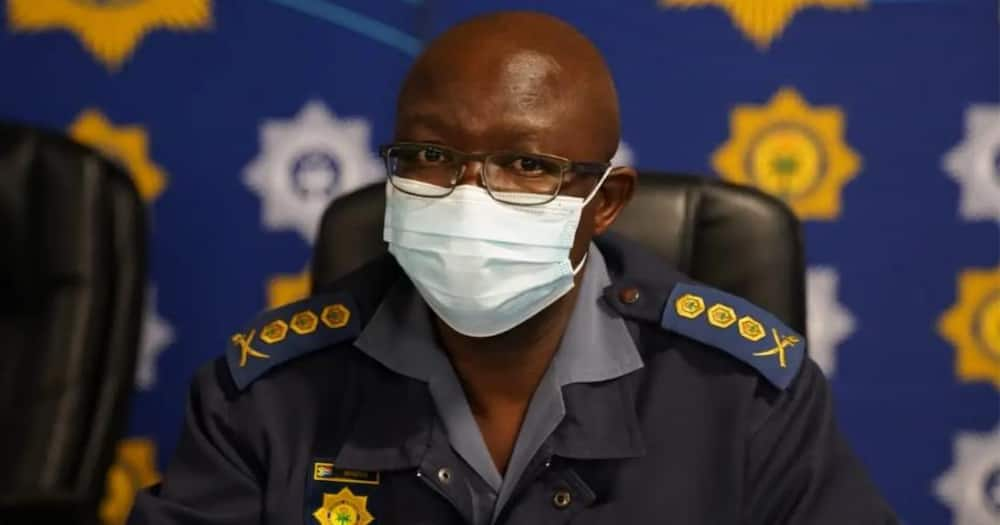 The hearing is being held at the Gateway Hotel in Umhlanga for the entirety of its three-week duration, according to News24.
Presenting his insights, Mawela said the South African Police Service (SAPS) did not receive intelligence pointing the country's security cluster to the unrest before it occurred.
Enjoy reading our stories? Download the BRIEFLY NEWS app on Google Play now and stay up-to-date with major South African news!
Briefly News previously reported that the death toll from the widespread public violence and looting stood at about 340 people in the days following the chaos.
"We received early warnings with other domestic-related issues, but not an early warning that indicated [the potential] of an unrest," explained Mawela, conceding that intelligence gathering was flawed.
Painting the SAPS as overworked, among other things, the police commissioner said SAPS's public order police (POP) unit is meant to boast a complement of 12 000 personnel.
Lack of resource compounds issues
Instead, according to Mawela, the department is facing a shortage of about 6 500 officers, currently comprising only 5 500 members, Polity.org.za reported.
"We don't have resources. In Gauteng, we have 23 000 officers responsible for policing 15.8 million people," Mawela continued.
"Surely, the number of police officers we have on the ground is not enough to ensure the safety and security of Gauteng residents," he added.
"We have one officer for every 540 civilians, making it a challenge. With these numbers for our public order police officers, they are bound to be overwhelmed.
"We also lack modern equipment. Some police units have drones that they can use during operations [but others don't]."
Police Minister Bheki Cele gives details on the violence
In related news, Briefly News previously reported that Police Minister Bheki Cele set the record straight on the murders that took place in the suburb of Phoenix in Durban amid the unrest.
Cele stated that community members set up illegal roadblocks to prevent entry into Phoenix, resulting in killings, violence, shootings as well as assault of people based on race, according to SABC News.
He stated that the illegal roadblocks mainly affected African people. A few of those who died as a result of the violence in Phoenix were of Indian descent.
Cele confirmed that 36 people had been killed in the area, 30 of which had been shot, while two were burnt alive, one was stabbed and another was run over while two were assaulted to death.
"Irrespective of gender or age, some motorists were allegedly forcefully taken out of their motor vehicles and then assaulted with baseball bats, bricks and sticks. Some people were even butchered with bush knives and other sharp instruments," said Cele.
Source: Briefly News