TikTok Video of TMPD Officers Training Gauteng Crime Prevention Wardens Goes Viral
The Gauteng Crime Prevention Wardens trended after a TikTok video of them training went viral
The AmaPanyaza were shown undergoing intense training, some of which left them in tears
Netizens had different views on the video as some believed they were effective, and others believed they were useless
Tebogo Mokwena, a dedicated current affairs journalist for Briefly News, contributed coverage of social issues in South Africa during his seven years at Daily Sun and Vutivi Business News.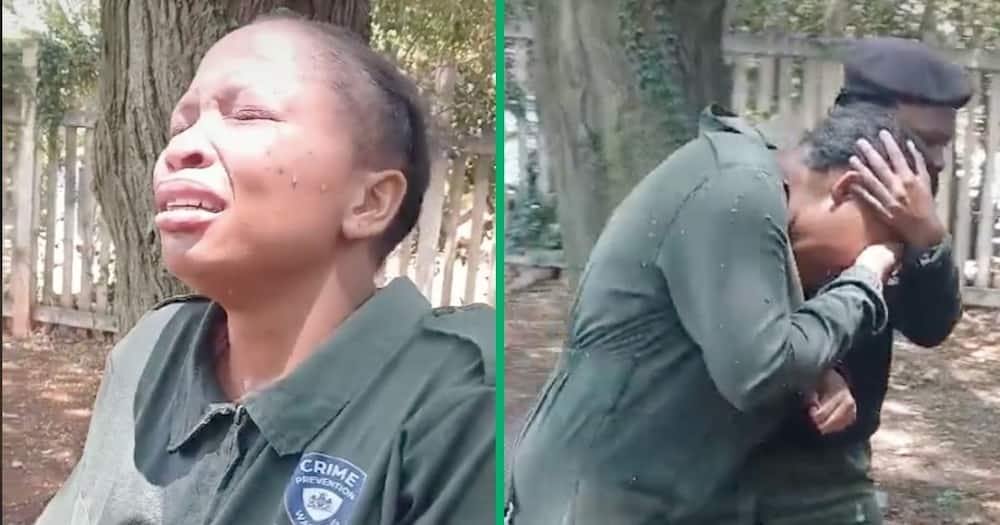 A video of the Gauteng Crime Prevention Wardens training went viral. The video shows them undergoing gruel training regimes, and South Africans roasted them and accused them of being unfit for the job while others clapped their hands for them.
Gauteng Crime Prevention wardens train in video
@glownovember326 posted the video on her TikTok account. In the video, the Crime Prevention Wardens are being trained by the Tshwane Metro Police Department. The clip shows the TMPD officers pushing the trainees while they are rolling on the floor. The trainees are shown crying because of the difficulties of the training sessions.
The Crime Prevention Wardens, or AmaPanyaza, have received media attention recently: Gauteng premier Panyaza Lesufi accused the Minister of Police, Bheki Cele, of not recognising them and arming them to fight crime. Watch the video here:
Netizens debate over video
South Africans debated about the video. Some accused them of being fit while taking shots at them for allegedly taking bribes.
User1911057332967 asked:
"But why are you making that lady roll on the ground?"
Maadi a swele added:
"Malema says he is gonna fire all of you."
Mpumi214 remarked:
"Hiring management is not make sure, honestly."
The world news wrote:
"This is the result of connections to get the job. 70 have succeeded because of connections."
Others praised them.
Lebogang said:
"They do their work. Here in Wattville, they stopped a woman with a heavy bag and found body parts chopped in the bag."
Aldridge Norman praised them.
"Well done, guys. You'll make it."
Gomolemogomolelo4 gushed:
"I love them because they work, even if people are saying bad things about them."
Actual Vibe lauded the woman who posted the video.
"You, my sister, avoided getting naked and used by the media, and you chose to work."
Cele responds to Lesufi's statement about Gauteng Crime Prevention Wardens
In a similar article, Briefly News reported that Police Minister Bheki Cele said it is not his department's job to recognise the Gauteng Crime Wardens.
Cele responded to statements made by Panyaza Lesufi where he accused Cele of not recognising the AmaPanyaza and giving them guns to fight crime. Netizens criticised Cele and accused him of not knowing how to do his job.
Source: Briefly News