8.1kg of Date Rape Drug in Dried-Fish Shipment From Nigeria Seized at OR Tambo International Airport
A shipment of Rohypnol was found at the OR Tambo International Airport by the Border Management Authority, the South African Revenue Service and the South African Health Products Regulatory Authority
Over eight kilograms of the drug, known as the date r*pe drug, was found concealed in dried fish coming from Nigeria
Netizens condemned the crime and expressed their distaste at the scourge of drugs at the hands of drug lords
With eight years of experience, Tebogo Mokwena, a Briefly News current affairs journalist, provided insights into the criminal justice system and high-profile cases in South Africa at Daily Sun.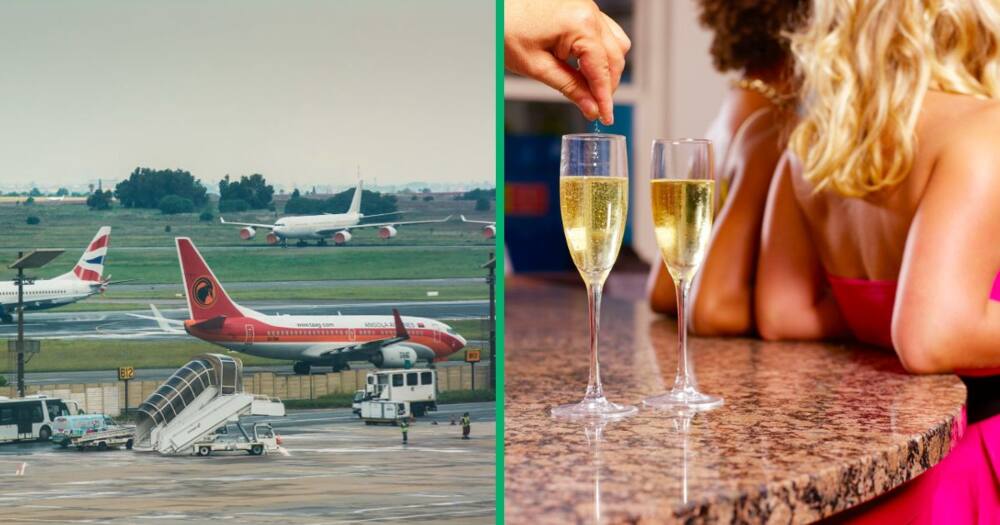 Over eight kilograms of a date rape drug was found hidden in dried fish at the OR Tambo International Airport. The shipment allegedly came from Nigeria on 20 November. South Africans were angry and denounced the crime.
Date rape drug seized at airport
According to TimesLIVE, the Border Management Authority found 8.1 KG of the date rape drug in the shipment containing fish. The drug, called Rohypnol, was seized during a joint operation which was made up of Border Management Authority officials, the South African Revenue Services and the South African Health Products Regulatory Authority. The shipment arrived from a flight when it was stopped and searched. A case has been registered with the police.
Mzansi blames the EFF
South Africans commenting on Facebook on the drug bust blamed Economic Freedom Fighters's Julius Malema for calling on foreign nationals to enter the country without documentation.
Frans Manamela said:
"These Nigerians take advantage of our country."
Skakatia Senong wrote:
"Malema effect. He gave them the power to do so."
Portia Ndlovu was upset.
"All the way from Nigeria to destroy our country."
Makhosandile Mbulawa asked:
"So the Nigerian government is also encouraging this. How did these drugs leave the Nigerian airport?"
Kabelo CockedDice Mosikare wondered:
"I am not sure if these politicians are watching documentaries about Nigerians and drugs. No country in the world likes Nigerians."
Michael Johnson pointed out:
"And then we're told Nigerians are hard-working people while they sell drugs, and South Africans are lazy by abiding by the law and xenophobic when you expose them."
Mzamoz KaXongo Mqungebe observed:
"Then you hear South African women saying they are dating Nigerian men because they are giving them money. This is the money that they are talking about. The money that is killing our children."
Panyaza Lesufi speaks out against substance abuse
Similarly, Briefly News wrote that Gauteng Premier Panyaza Lesufi urged South Africans to join the fight against substance abuse in the country.
Lesufi spoke during a meeting with faith-based organisations and revealed that it is vital that these groups and the government combine forces to battle the scourge of drugs in the country. Netizens were nonchalant about his words and said he was campaigning for election time.
Source: Briefly News