DStv self service Botswana: how to reset DStv after payment 2021
Escape the call centres and conveniently control your account using DStv self service Botswana. It is an easy digital way of securely managing your account. There are many ways to resolve the problems you may be having from the comfort of your own couch. Let's get you started. This guide is put together to eradicate any issues you may have with your decoder.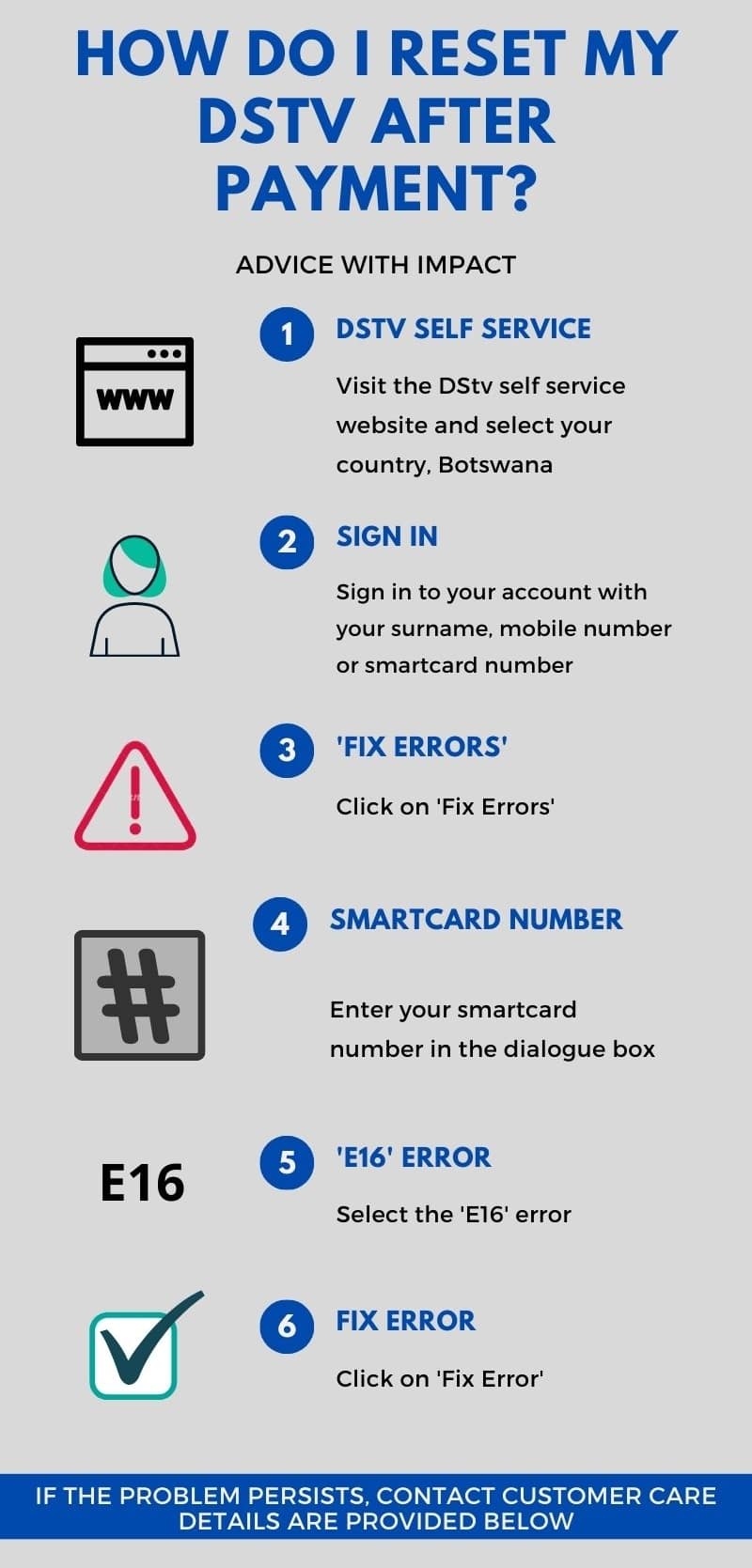 How do I clear DStv errors after payment? Once you have renewed your subscription, you may notice that certain channels are removed or are not available at all. This happens regularly, and have no fear; we will have you back to chilling sessions very soon!
How do I refresh my DStv after payment?
There are four major ways that you can reset your DStv after payment, and they are conveniently outlined in this article. The four main methods for resetting a decoder are as follows:
SMS reset
Reset via Flash Erase 8118
Manual reset
DStv self-service (See picture above for self-service)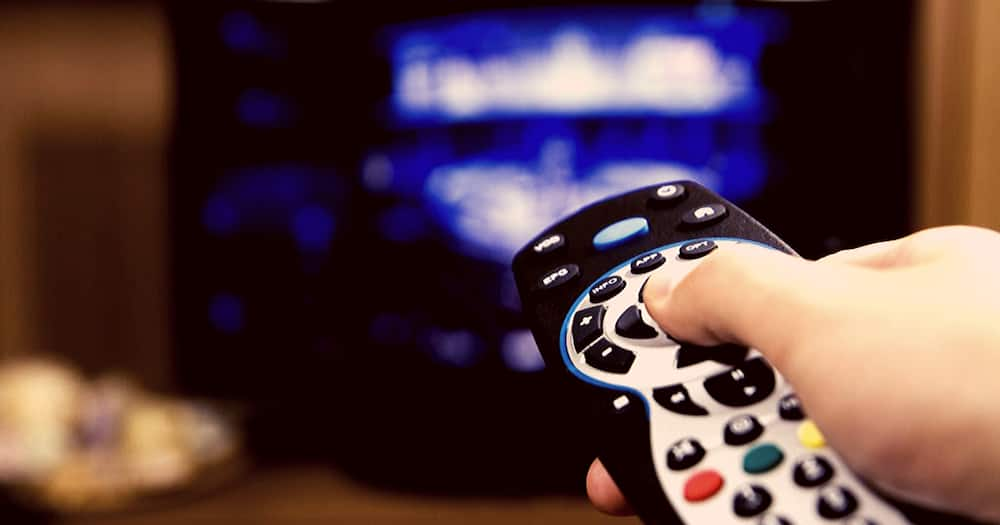 1. DStv self-service Botswana
You may use the DStv self-service platform to clear error messages, update your information, and manage payments from your smartphone, tablet, or desktop computer. Log in, chat online, and save time by avoiding unnecessary phone calls!
How do I activate DStv channels after payment? The self-service formats include the MyDStv app, DStv website, WhatsApp (+267 73 038 90), and USSD (Dial *17771# on your phone). A step-by-step guide is provided in the image above. If that does not work for you, below are three more methods.
2. Via SMS
The SMS process is a simple and fast way to fix the problem. Send an SMS to 30333 with the word RESET and your smartcard number. Your request will be processed and a confirmation message will be sent to you. After a while, check to see if the channels are accessible.
3. How do I manually reset my DStv decoder?
Are some of your channels missing? Sometimes after renewing the subscription, you stand the possibility of missing channels, or they may not be showing at all. This is a common problem, but do not worry; we are going to fix it. We can resolve this problem by manually resetting your decoder.
Ensure the decoder is on with a Smartcard inserted.
Press both the standby and reset buttons at the same time.
The digits, 'dL' will show on the decoder.
After 'dL' appears, press these buttons in succession, standby, P+, P-, standby
It is as simple as that. Your channels should now all reappear, and you are free to browse and watch your favourite TV shows. But if that does not solve the problem, here is another method.
4. Reset via Flash Erase 8118
To flash erase 8118 is a simple task. At the same time, press the standby and reset buttons. They are found on the decoder's front panel. 'dL' will show up on your display, and once you see it, press down on the TV/Audio button with the P+ button. Continue holding both buttons until it is 'done'.
Once the decoder displays the word 'done', it has successfully completed the flash erase 8118. Contact customer service if the issue continues. Call or text +267 73 038 90. Were you able to solve the issue using the methods above? Let us know in the comments! Below are some FAQs.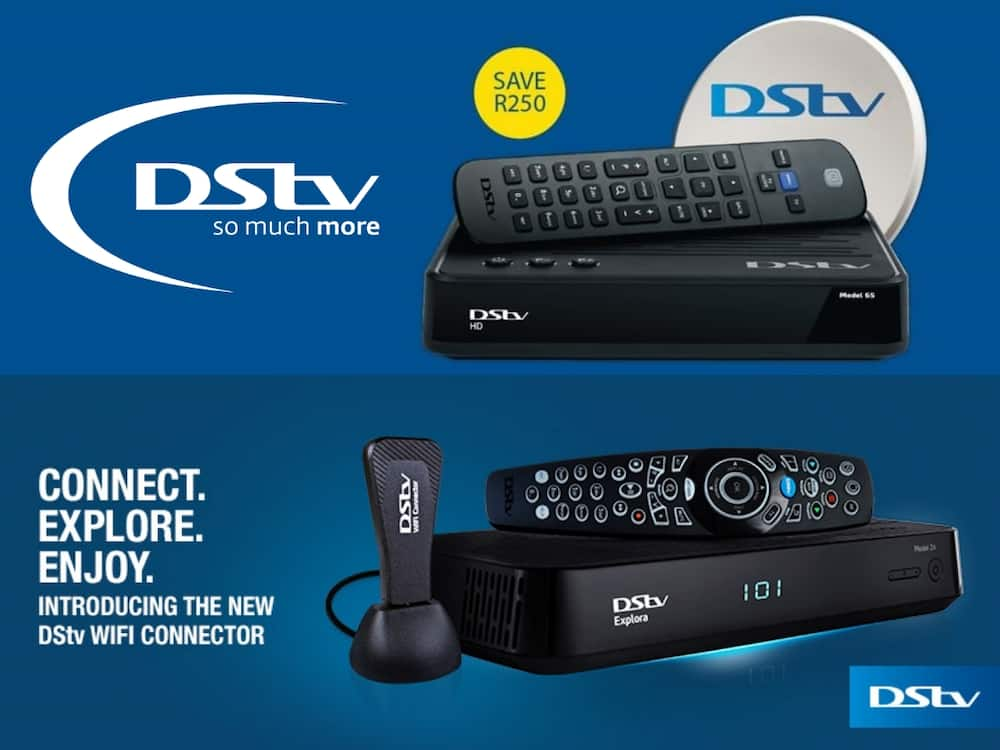 Frequently asked questions
As with most technologies, errors do occur. Most of the time, issues can be fixed by the press of a button. You may have come across some of the common queries that are listed here. You can rest assured knowing that you can binge watch your favourite soapy or sports channel without any errors.
What is a Smartcard number?
Your Smartcard number is on the reverse of your smartcard, below the barcode. It is linked to your decoder and your customer number that was created when you initiated your subscription. If your smartcard is missing, you can visit the website to order a new one.
When to use your Smartcard number?
When logging into the digital platforms to make a payment, fix decoder errors, change packages, and more, you always need to enter your smartcard number, mobile number, or surname. Make sure these details are updated!
How long does DStv take to reconnect after payment?
When your payment enters your account, you will be reconnected immediately. It can take up to 10 to 15 minutes to reconnect. If issues arise, follow the steps in this article. They have been neatly presented for your convenience.
How do I reset my DStv after payment Botswana?
You can reset your DStv after payment in four different ways. This article conveniently summarizes them. The following are the four key strategies for resetting a decoder: SMS, online self-service, a manual reset or a reset via Flash Erase 8118.
What is the DStv Africa self-service contact info?
If the problems persist, please contact customer care. Save the DStv self-service number +267 73 038 90 on your mobile device. You can visit www.dstv.com for self-service options at any time from the comfort of your home. The Multichoice Botswana numbers are +267 360 5666 or +267 370 0123. Alternatively, you can ask for help on the DStv Botswana Facebook or Twitter pages.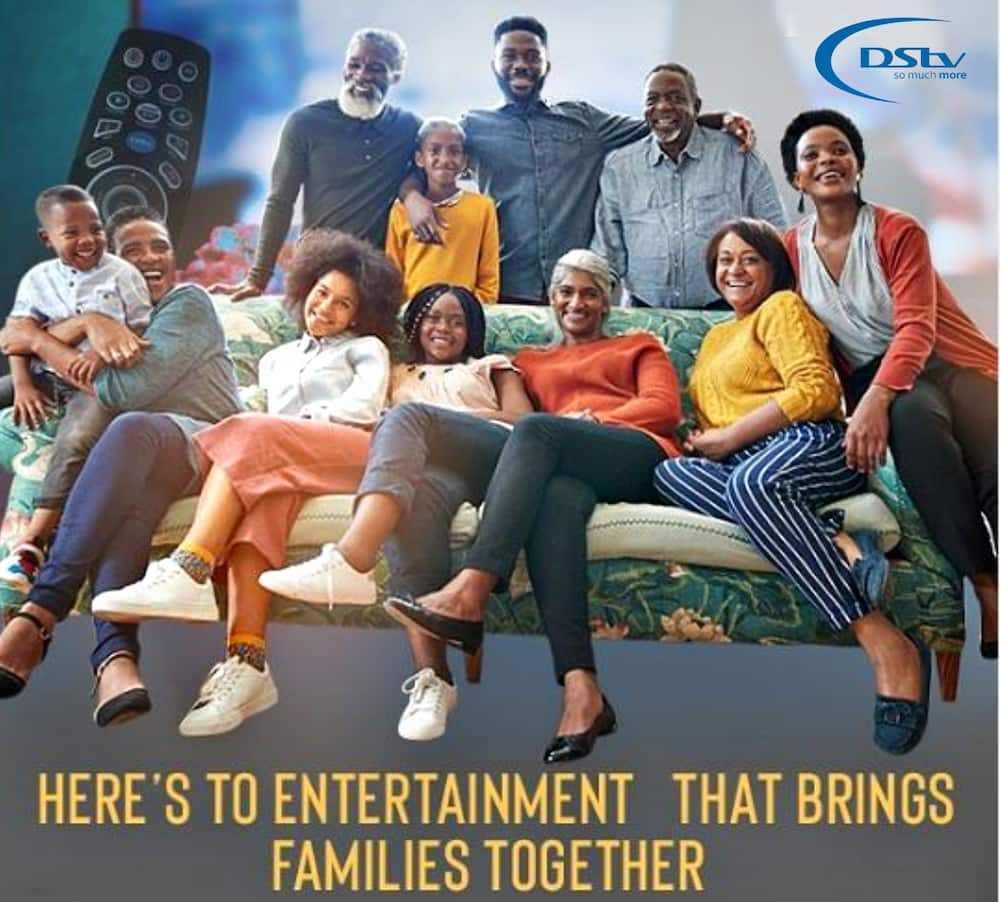 We all want to watch our favourite shows and movies with no issues or interruptions. Bypass the call centre queue and conveniently maintain your account. DStv self-service Botswana offers various user-friendly, easy to navigate platforms where you can upgrade your package for better action, eradicate errors, pay accounts, or view your balance.
READ ALSO: Here is what to do when your DStv decoder loses signal
Picture this: you have just come home from work and want to catch a movie or your favourite TV show. You switch your TV on, and you get the DStv no signal error message.
How disappointing can that be? There are various reasons why your decoder displays several errors. If you are experiencing problems, check this out for insights on what causes issues and how to fix them!
Source: Briefly News