Business News: Reports Say Restaurants Charge 30% Extra Through Uber Eats and Mr D
- Uber Eats and Mr D, food item delivery services, are reportedly about 30% more expensive than if one purchases their meal directly from the outlet
- It has been reported that the reasoning behind this is the shift of fees onto customers which, prior to this, were covered by the restaurant or business providing the service
- Smaller establishments are said to mark up prices by 30% in order to make some sort of profit by using the different delivery services
PAY ATTENTION: Click "See First" under the "Following" tab to see Briefly.co.za News on your News Feed!
Food items delivered through market-dominant operator Uber Eats and its biggest competitor Mr D are substantially more expensive when compared to purchases made directly through the restaurant. This is due to the shifting of fees onto the customer, initially intended to be covered by the outlet.
Originally restaurants would pay to be able to use the services of the apps while customers would pay a mark-up to cover delivery costs and the convenience of having the items brought to them. Instead, customers are covering the cost of both the delivery fees as well as the fees intended for the establishment to gain access to the apps.
Certain small and privately owned restaurants feel that they have to pass these costs on to the consumer in order to make a profit, often resulting in a mark-up of around 30%.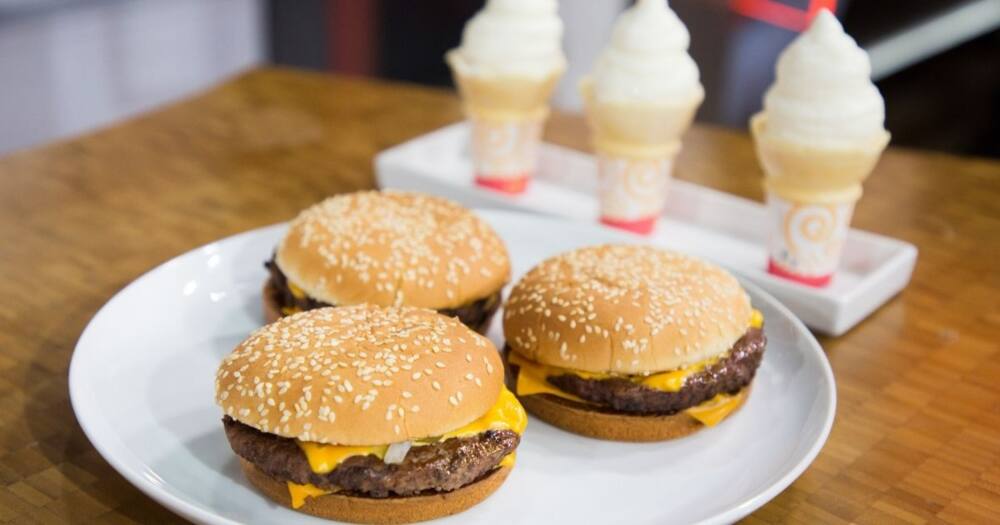 Other well established fast-food franchises seem to partially burden these costs. However, all of the national stores compared by Business Insider, South Africa still charges more for their food via the apps compared to customers ordering directly through the restaurant.
In the comparison conducted by Business Insider, it was discovered that McDonald's is the only establishment with a mark-up of more than 30% through third-party app delivery, with Chicken Licken coming in a close second.
According to TechNext, Uber Eats charges a 30% average commission with the highest average price of food items ordered online at $5.19 (around R70.04) compared to Mr D's commission average of 22% and $5.11 (approximately R68.96) average for food items ordered online.
PAY ATTENTION: Never miss breaking news – join Briefly News' Telegram channel
Briefly News recently reported that the Spur Corporation celebrated the opening of its first drive-thru restaurant located in Karenspark in Pretoria. The restaurant is focused on increasing convenience and preferences to a wider range of consumers.
The Pretoria based drive-thru restaurant will offer meals that are normally served at Spur dine-in restaurants. These include items such as burgers, chicken wings, ribs and even the well-known Spur onion rings.
Although there are options for certain dine-in meals, the drive-thru menu hosts more snack-centred items such as breakfasts in hand and roadhouse-style desserts.
Enjoyed reading our story? Download BRIEFLY's news app on Google Play now and stay up-to-date with major South African news!
Source: Briefly.co.za