Trevor Noah black panther cameo - all you need to know
Did you know that Trevor Noah black panther was searched several times after viewers saw his name in the end credits? Wakanda may not be real but it certainly sparked a lot of interest across the world, raking in an impressive $1 billion at the box office. Despite Black Panther being released back in February of 2018, people still enjoy watching it over and over. If not for the action-packed story line, or the rich cultural representation, then some go for the Easter eggs that are scattered across the movie.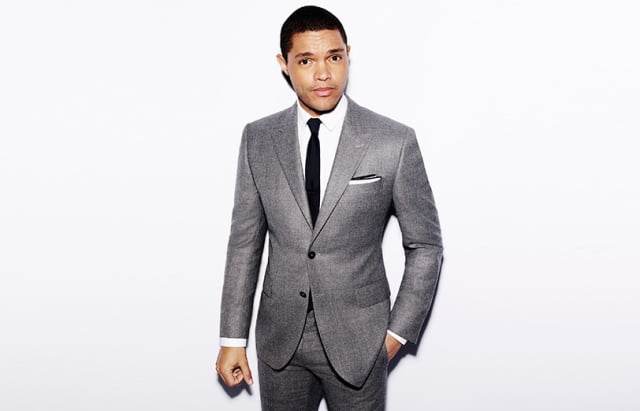 One thing that most viewers totally missed was that the Daily Show host and comedian, Trevor Noah was in the movie. Now, you may be scratching your head trying to figure out where he appeared in the movie. Was he in costume? Was he in a mask? He wasn't, but his voice was used. Trevor Noah Black Panther voice is used in the film as Shuri's AI system's voice. Trevor Noah Black Panther credits his name as Griot.
READ ALSO Trevor Noah jokes about Madiba statue
Trevor Noah black panther scene
Trevor Noah black panther cameo is in the scene where Martin Freeman's character enters a virtual plane to shoot down the other planes heading out of Wakanda. The role Noah played was important to him because of the meaning of the word "Griot". It is a West African term for "storyteller", and it interests him because the Daily Show host has built his career around telling funny stories. Representatives confirmed that Noah did indeed voice the character Griot.
Speaking on the Late Show, Steven Colbert expresses that Trevor Noah black panther griot role meant a lot to him. He is South African, and several of the characters in the movie learned how to speak Xhosa, which is his native language, for their roles. Chadwick Boseman, who plays prince then later King T'Challa in the movie, based his accent on Noah's native country people.
Noah shared his excitement at the prospect of not using subtitles in all the scenes where the characters spoke in Xhosa. Noah further went on to state in an interview that people back home in South Africa loved the movie and his Trevor Noah black panther role in it. He loved the film because it was based in Africa, even though the country of Wakanda is fictional. He further stated that most Africans were proud that Black Panther ended up being a global phenomenon and blockbuster movie. Additionally, the movie has a nearly all-black cast, with the exception of Martin Freeman and Andy Serkis.
READ ALSO: Top 10 most pirated movies of the week in SA
Cultures represented in black panther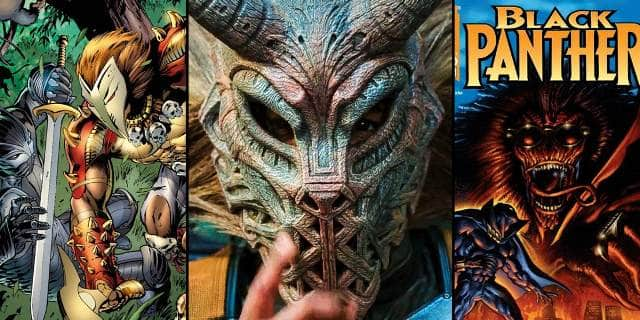 To understand why Trevor Noah holds Black Panther dear to his heart, we'll look at several cultures that were represented in the movie. If you are yet to see the film, be warned that there are spoilers ahead. If you have time, watch the movie first, and then come back to continue reading this article. It is also important to mention that Ruth Carter worked on the costumes for the movie, and this is where she drew her inspiration from;
Maasai people from Tanzania and Kenya
The Dora Milaje, the elite team of special women that serve as the royal family's guard wore costumes inspired by the Maasai tribe found in Eastern Africa. The Maasai are known for carrying spears and small shields that they use as weapons. Their cloth is predominantly red and black in color. These colors were seen on the Dora Milaje too. Some Maasai women are known to shave their heads bald, another representation that was seen in the Dora Milaje.
Seana Marena from South Africa
The Basotho blanket, which is also called the Seana Marena, is a woolen blanket that is worn by the Sotho people from Lesotho. W'Kabi played by Daniel Kaluuya, is seen with several other actors wearing the Basotho blanket in several scenes. The same blankets can also be seen on Angela Basset, Lupita Nyong'o and Martin Freeman's characters in the scene after they have fled the city.
Senegal, West Africa
In addition to the scenes where he's in the Black Panther costume or fighting shirtless, Chadwick Boseman's character can also be seen wearing an embroidered Kaftan. Carter drew the inspiration for that design from the men in Senegal who often wear the same kinds of Kaftans. The Kaftan is not limited to Senegal alone, as many men in the western part of Africa wear similar clothes
Dogon people of Mali
The costume worn by the intimidating M'baku played by Winston Duke, and the rest of his Jabari tribe in the film was inspired by the Dogon people of West Africa.
Zulu tribe, South Africa
Yet another reason why Trevor Noah Black Panther was excited about this film is that Queen Ramonda's (played by Angela Bassett) headpiece was inspired by the women of the Zulu tribe in South Africa. The hat is called an Isicholo and is worn by married women to signify their status.
Surma and Mursi people, from Ethiopia in Eastern Africa
The River Tribe Elder, played by Isaach de Bankole, was seen sporting a lip plate worn by the Surma and Mursi women of Ethiopia.
Ndebele people of South Africa
The Dora Milaje wore neck rings, which were influenced by the South Ndebele people from South Africa. In addition to it being a part of their traditional outfit, the neck rings are also worn by married women as a symbol of their status
Yoruba people from West Africa
Forest Whitaker's character, Shaman Zuri, is seen wearing long flowing robes. These ornate robes are known as the Agbada, and are worn by men in the Western and Northern parts of Africa.
Braided hair and bantu knots
Throughout the film, the female characters are seen sporting braids or Bantu knots, as seen on Lupita Nyongo and Letitia Wright's characters. These hairstyles are common among African women and women of African descent.
Nsibidi language
Throughout the film, and especially inside T'Challa's throne room, there are several inscriptions that can be seen. This text is not gibberish but is of Nigerian descent. It is an ancient language that dates back to the 4th Century.
To follow up on Trevor Noah black panther video, pay attention to when Freeman's character enters a virtual ship in the battle scene. If you still need proof that he was actually in the movie, check Trevor Noah black panther imbd which is the most detailed movie database available.
Now that he has made his first cameo in a film, can we expect more from Trevor Noah black panther daily show host? It is a great personal victory for the comedian. His future certainly looks bright.
READ ALSO:
Trevor Noah salary - How much does he earn?
Who is Trevor Noah girlfriend?
Trevor Noah book review and summary
Source: Briefly News