ABSA student loan: Application, requirements, interest rate and repayment 2020
Because of the high rate in tertiary education in South Africa, studying is a bit challenging. But to help students who have financial challenges to cope with the state of things, ABSA student loan is an option that many customers consider. This option grants access to an amount of money that can be paid back gradually, although with interest. So, in this article, we take a look at everything that you need to know on how and where to apply for the loan as well as the criteria to meet.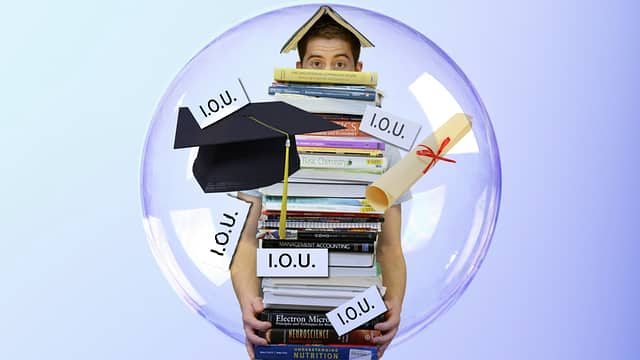 With the study loan that ABSA grants customers, at least, it is visible that one can finish his or her education with peace of mind in terms of the payment of tuition fees and other bills. Interestingly, the loan offer is available to both full-time and part-time students with admissions in any higher institution of learning. Once the loan is given, while the interest will the paid during the course of study, upon graduation, such persons would be required to pay back the principal in bits as soon as they start working.
Student loans South Africa
There are several avenues from which students can apply for loans in South Africa to fund their education. For instance, there is the government-backed National Student Financial Aid Scheme (NSFAS). Also, banks like ABSA, Standard Bank, First National Bank (FNB) encourage students to apply for loans from them with flexible interest rates.
READ ALSO: ABSA universal branch code, ABSA branch code and all SA universal branch codes 2019
However, before any student can qualify for a loan, there are peculiar student loan requirements that must be met as determined by each financial institution. Then, in terms of repayment of the loans, there are different options available depending on where you apply for it. In the case of NSFAS loan, for example, as a student, you will be solely liable for the repayment while your parents or guardians will bear the responsibility for the debt if you took the loan from a bank.
How do I qualify for student loans?
There are certain documents that anyone who wishes to apply for ABSA loans must possess. These documents are listed below:
You must earn a minimum income of R3 000 on a monthly basis.
You need to produce your payslips or bank statements for the last three months.
A valid South African identification document or Smart card is required.
Proof of your residential address which could be a municipal or rates bill.
If you are in your second year or any other year of study, you must produce proof of the previous years' academic results. This is needed to prove that you are permitted to continue studies.
You will be required to produce proof that you have a source of income.
You also have to produce proof that you are allowed to study in your acclaimed institution, and this can be in the form of a final letter of acceptance. It can even be proof that you are registered.
Then, you need to produce proof of the cost of your course for the specific year of study (invoices/statements). This includes that of your tuition fees, textbooks, technological devices needed for what you are studying, and accommodation fee if you are studying on full-time basis and you are not living with parents or relatives.
However, it is important to bear in mind that your approval for the loan is based on your risk profile and on the fact that you can afford to pay the amount you are applying for.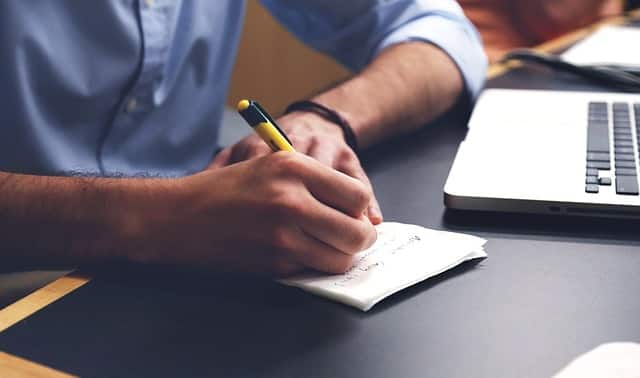 How do I apply for a student loan at ABSA?
When you are applying for ABSA student loan, there are three options that you can choose from to file in your application, and these are:
1. Apply through any of selected ABSA branches
Once you walk in to a selected branch of ABSA, you can meet with any of the customer care service personnel and explain your intention. From there, you would be directed to the necessary place to go.
READ ALSO: Telkom ADSL packages and prices 2019
2. Through ABSA student bureau
ABSA student bureaux are situated in selected South Africa's leading tertiary institutions. At the moment, there are four of them, and their addresses are given below:
JHB student bureau Ik
Student ahopping centre RAU campus,
Auckland park, Johannesburg,
Gauteng.
Wits Matrix student bureau
Wits University, 1st floor, Matrix centre, 1 Jan Smuts avenue,
University Of Witwatersrand, Johannesburg,
Gauteng 2001.
Johannesburg student bureau
Shop 207, student shopping centre, Rau camp,
Cnr Kingsway avenue and Ripley road (m5),
University Of Johannesburg, Johannesburg,
Gauteng 2092.
Rondebosch student bureau
Shop 1, Riverside shopping centre,
Cnr Belmont and main roads,
Rondebosch, Cape Town,
Western Cape 7700.
3. Call ABSA sales contact centre
The last option available to you is to put forth a call to ABSA office on 0860 100 372. Based on the call, you would be informed on what to do next.
ABSA student loan is an option for any student who is financially challenged in completing his or her education. With this offer available at your fingertip, completing your education with peace of mind becomes possible. Therefore, when you do not have any other means of financing of your education, this option is worth considering.
READ ALSO: Nedbank universal branch code and Nedbank branch code 2019
Source: Briefly News