How much does it cost to build a house in South Africa 2021?
How much does it cost to build a house in South Africa? Contemplating the price of constructing or acquiring a house is often stressful because of the fluctuating market prices. For this reason, it is necessary to determine a realistic budget before launching a construction process. Developing sufficient awareness of related expenses and capturing the same in a budget will not only save you from unnecessary expenses but also from a disappointing financial crisis.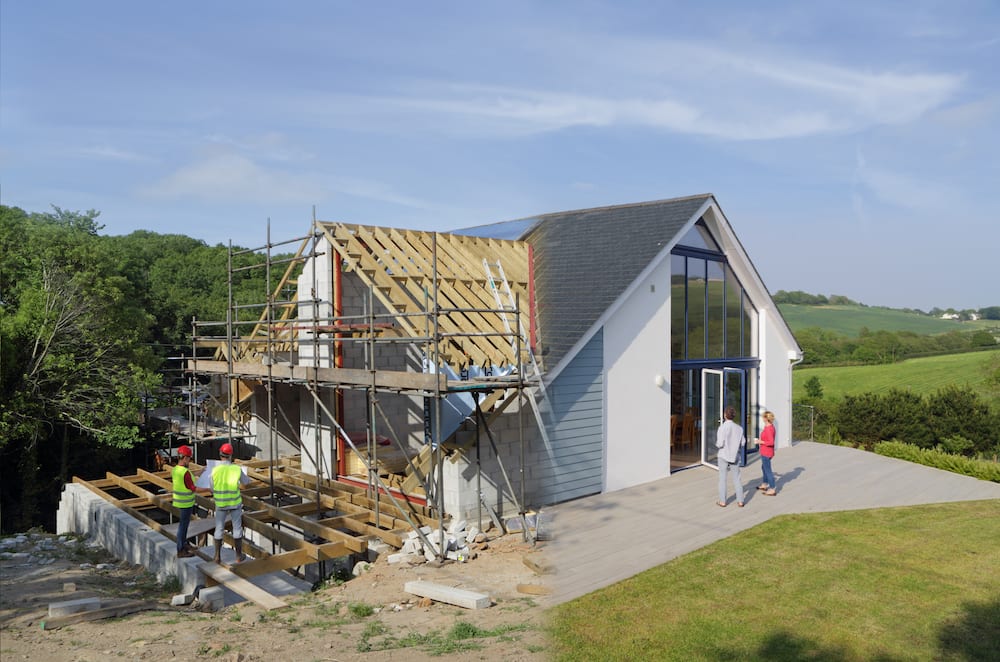 Building costs South Africa are highly affordable, making the country a desirable place for citizens to build their dream homes and investors to extend their commercial empires. Before estimating costs, it is crucial to identify a construction site because such will considerably determine how much you will spend. For instance, building your own house in South Africa's highly congested or urban areas is more costly compared to less congested places; therefore, it is necessary to come up with a realistic budget based on the location of the project.
How do I estimate the cost of building a house?
Many people are desperate to find out the cheapest way to build a house in South Africa. Important to learn, however, is that several factors come into play when determining house building costs. Estimations are highly necessary for prospective homeowners to decide on the type of how they will construct depending on their financial capabilities.
Following the successful acquisition of land, start by highlighting all the likely costs in your financial plan. Some critical elements of the budget are building costs and professional fees which change reasonably depending on the scale of your construction. Discussed are some essential cost items you should consider to make sure that you build your house within your intended budget.
Cost of building in South Africa
The price of building a house varies considerably across the state as provided by the municipality building plans released in 2015. Different types of buildings come at different building costs as gazetted by various local government institutions. Below are the types of houses and their cost per square meter.
Flats - R8,163/m2
Office spaces - R8,092/m2
Shopping space - R7,364/m2
Townhouses - R6,802/m2
Free-standing houses - R5,932/m2
Here are some fundamental elements involved in estimating new house building expenses in the country.
1. House building expenses
Quality and design details are two key factors involved in estimating building costs. High-end market quality houses are expensive and always on-demand at costs ranging between R8,000 and R13,000 for every square meter. Some South Africans construct at lower costs of about R5,000/m2 while other quality-oriented homeowners are willing to pay an excess of R20,000/m2.
Besides intricate design details and quality, the difficulty of construction also affects the end amount to be spent. Registered quantity surveyors are a reliable source of building costs. Historical data is also helpful if you can access materials with information on prior constructions surrounding your site. Historical data concerning the surrounding of your preferred site of construction is also important. Historical data and surveyors help estimate the average cost of a proposed building. Different components comprise the building cost, and here is a breakdown.
The cost includes expenses incurred when setting up a building structure. Construction costs include materials such as bricks, cement, sand doors, plaster, windows, and paint among many others. Your contract will include all these materials necessary to establish the basic shell of the building structure.
Specialist items and PC amounts
PC amounts comprise financial allowances covering unconfirmed details during the allocation of tender. Such items include a specified rate for every square meter. On the other hand, specialist items are excluded by the main contractor. Such include essential items such as cupboards, light fittings, kitchen, and bathroom fittings among other accessories. The PC amount, alternatively called the prime cost, should be inclusive in every one of these items to give realistic building expenses.
2. Professional fees
Different professionals are necessary for the completion of your project such as quantity surveyors, architects, land surveyor, structural engineer, electrical and mechanical engineer, and geologists among other relevant specialists. Architects are fundamental when building a house because of the leadership role. Quantity surveyors are also crucial in the early estimation of building expenses. Interior designers are also useful professionals when building a house in South Africa as they will help make your dream home exactly as you desire.
3. Other project costs
Besides material acquisition, building a house will involve project costs such as:
Plan plotting expenses
Architect disbursements
Plan printing expenses
Travel and accommodation for remote sites
Submission and approval expenses
Estate approvals
It is always challenging to state the exact amount of money to be used in setting up a house because of varied preferences in the quality and choice of materials.
How much does it cost to build a 3 bedroom house?
Three bedroomed houses are among the bestselling house plans South Africa. For this reason, it is helpful to underscore its building expense to help your make sufficient preparations ahead of starting the project. So, what is the average cost to build a 3 bedroom house? Homeowners confirm a price variation ranging between $150,826 and $434,187 for a spacious and beautiful three-bedroom house. The cost of building a 3 bedroom house often varies considerably and may be lower or higher depending on your budget, site of construction, availability of materials, and desired quality. However, the average of new houses continues to rise on a year to year basis. For instance, Cape Town homeowners who built at the price of R5,967/m² in 2015 later incurred R6,417/m² in 2016. The current year to year rise now stands at about 7.5%.
The South African real estate market remains stable and continues to favour cost-friendly constructions. The question regarding how much does it cost to build a house in South Africa calls for a critical analysis of impending factors such as quality, actual site construction, design details, and building complexity before assessing accurate projections of construction expenses. With this information, you will be better placed to estimate the building costs South Africa per square metre 2021.
DISCLAIMER: While we make every effort to provide you with the most accurate, up-to-date information, all costs in this article are subject to change at any time. This article is intended for general informational purposes only and does not address individual circumstances. It should not be relied on to make decisions of any kind. Any action you take upon the information presented in this article is strictly at your own risk and responsibility!
Source: Briefly.co.za