Mahalia Buchanan biography: husband, wedding, age, family, and best songs
Talents are God-given abilities, which when properly used, can benefit you as an individual of the society. All you need to do is make sure that you nurture your talents the right way. Mahalia Buchanan discovered that she could sing, and this has begun her career, which is impacting the lives of many other people. Read on to know about her success story and main life achievements.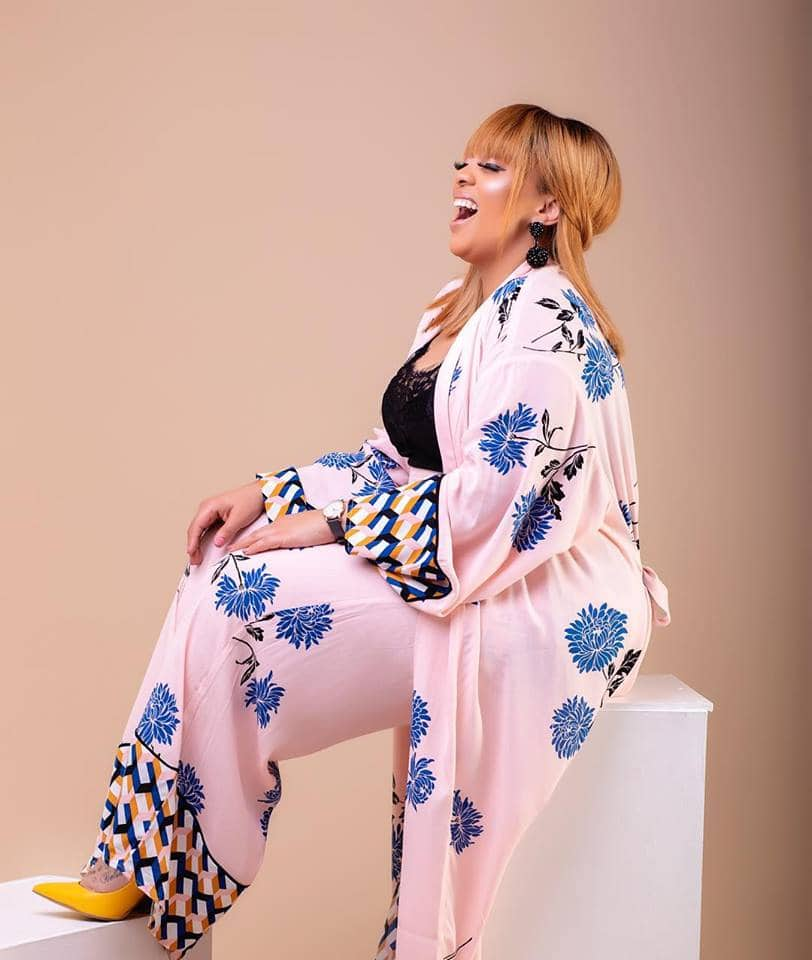 Mahalia Buchanan is a South African gospel artiste who is gifted with a golden voice. She grew up singing in church during Sunday school and later advanced to South Africa's Joyous Celebration. Years later, she decided to venture into music as a solo artist and things turned out better than she expected. Through her music, she has traveled to most countries and has had the chance to share a platform with prominent musicians. She is also a businessperson and a speaker.
Who is Mahalia Buchanan?
Mahalia Buchanan is not a new name, especially for Gospel music enthusiasts. She is a renowned Gospel artiste, whose contribution to South Africa's gospel industry is significant. Her style in music is unique, and her voice is heavenly. She is a solo quite a performer. Apart from being an artist, she also ministers the gospel through a popular gospel channel, 'Gospel Truth.' In addition, she is a songwriter and businessperson.
Mahalia Buchanan biography
Judging from how much she enjoys making her music and how much progress she has made in life, you might be interested in knowing details about Mahalia Buchanan biography and life before she became a musician. She was born from a family where everyone enjoyed singing. She, however, describes herself as the only different child who would always be in front of the television and cameras. When she was young, she enjoyed entertaining people in her home.
READ ALSO: Boity Thulo biography: house, age, boyfriend, cars, hairstyles
A few years later, she got interested in music. She joined Joy Celebration, a well-established musical group in South Africa. Joining this group made her grow her talent. She later got the chance to work with prominent South African artists such as Donnie McClurkin. Mahalia acknowledges her effort towards getting to where she is right now. She says that it has taken her the sacrifices she has made, ever since she was young, to bear the fruits she is enjoying now. She insists that she never pictured herself being this great in music. She also applauds her family for being there for her. She particularly states that she is indebted to her mother. Her driving force is Donnie McClurkin.
When did Mahalia Buchanan start her music career?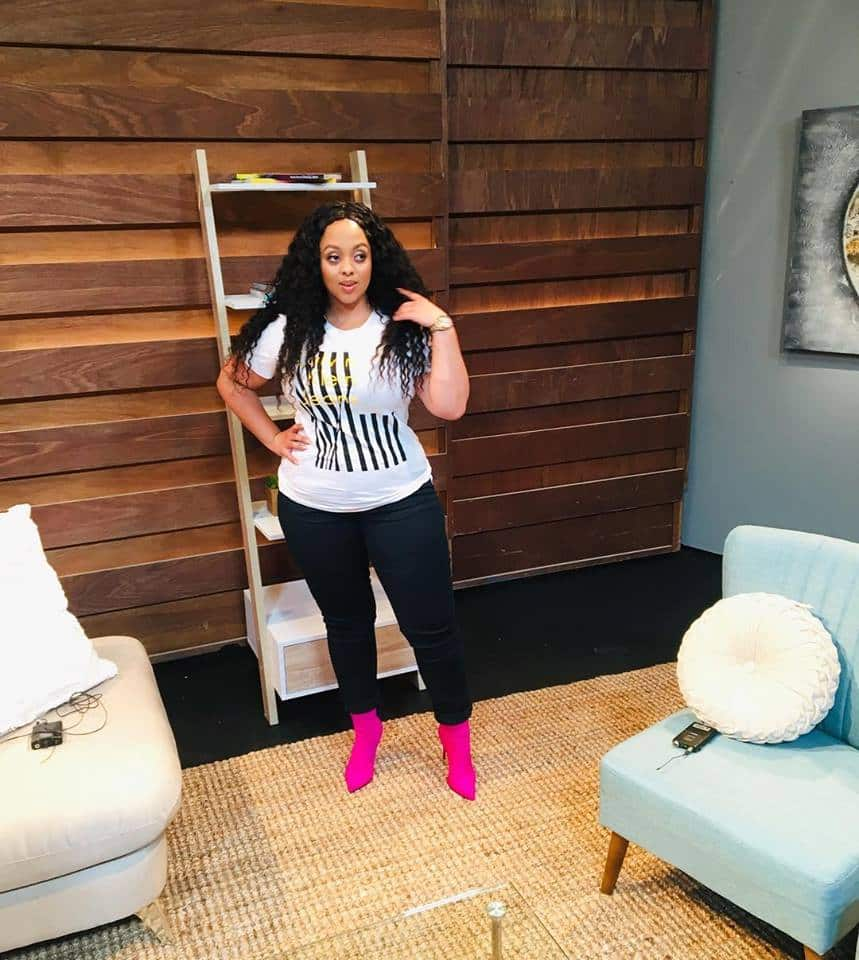 You might probably be curious about when Mahalia Buchanan started her career. According to one of the interviews that she recently did, Mahalia opens up about her journey in music. She talked about growing up around people who could sing. It is evident that Mahalia Buchanan's family loved music. She also mentioned that she started singing at church in Sunday school. By then, Mahalia Buchanan's age was thirteen years. She got an opportunity for an audition for Joyous Celebration, a renowned South African musical group, which she passed. However, it took her another thirteen years to establish her brand as a solo artist. She goes further to affirm that it took her time, but she trusted the process. She says that the whole journey of going through the music group, 'Joyous Celebration,' groomed her to be the international musician that she is. She has travelled to more than ten countries to perform her songs. Mahalia says that the time she served at Joy Celebration had a significant impact on her career. She also believes that her faith in God is the reason why she has travelled the world to spread the gospel.
Mahalia Buchanan husband
Mahalia has kept her personal life private. She is focused on her career and calling and maintains limits when it comes to her own life. Therefore, there are elements in her life that are puzzles. Some of these elements are Mahalia Buchanan husband, wedding, and marital status.
Mahalia Buchanan best songs
Mahalia Buchanan officially ventured into her solo musical career a few years ago, and it is marveling looking at the amount of progress that the young lady has made. Her music has impacted lives in South Africa and beyond. Mahalia Buchanan best songs are the reason why she has had the opportunity to share a platform with the likes of Tasha Cobs and Donnie McClurkin. Mahalia has so far released her first album; 'Redeemed to worship,' which is three years old. She is working on her second album, and she hopes to work with international artists on her second album. Here are the best Mahalia Buchanan songs from her first album and some singles from her second album.
Best Mahalia Buchanan worship songs
Heal me Jesus
Heal me Jesus is a calming English song. In this worship song, Mahalia prays for healing and offers a gift of worship at the end of the song. This song was released in October 2015.
All for you
All for you is a beautiful and slow worship song. In this song, Mahalia surrenders herself to Jesus. This touching song was released in 2013.
You love me
In her magical voice, Mahalia acknowledges how the love of God amazes her. This is a beautiful song since it combines a bit of South African language and English.
There is no one like you
This is another beautiful and touching worship song. The combination of instruments in this song makes it heavenly. The blend of South African native language in the song makes it more poignant.
Grace
Grace is another powerful worship song among the best Mahalia Buchanan songs. This is a peaceful and touching worship song. In this song, Mahalia acknowledges God for his grace.
Lift up your eyes
Lift up your eyes is an uplifting worship song. Mahalia sings this song in her magical voice in English.
Age to age
Age to age is a touching worship song. In this song, Mahalia adores the name of God. This song is in English.
Ngiyabonga
Ngiyabonga is South African worship song. In her soothing voice, Mahalia leads in singing this song so effortlessly. She is in a worshiping mood while singing this song.
Best Mahalia Buchanan praise songs
Phakama
Phakama is one of Mahalia's most successful songs. This is a South African praise song. It is the work of Mahalia and Xolani Mdlalose. The blend of Mahalia's soft voice and Xolani's commanding voice makes this song uniquely beautiful.
Thank you medley
Thank you medley is one of the most sentimental Mahalia Buchanan songs. It is a combination of both worship and praise music. The worship part of the song comes first and is in English, while the praise part is in South African. This song is so dear to her since she also thanks her fellow artists for support during her worst moments like when she lost her dad.
Best Mahalia Buchanan pictures
Apart from possessing a beautiful voice, Mahalia is a beauty to behold. Here are some of the best Mahalia Buchanan pictures.
Mahalia seems to be enjoying every aspect of her life.
This gifted solo artiste believes that the grace of God is the secret behind her success.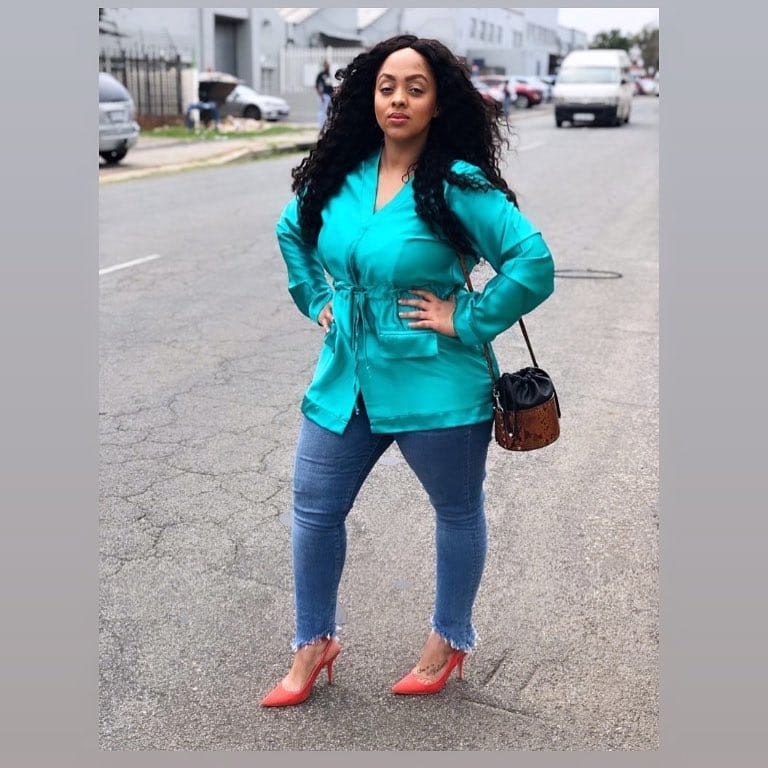 She honours the fact that she has traveled the world to spread the gospel.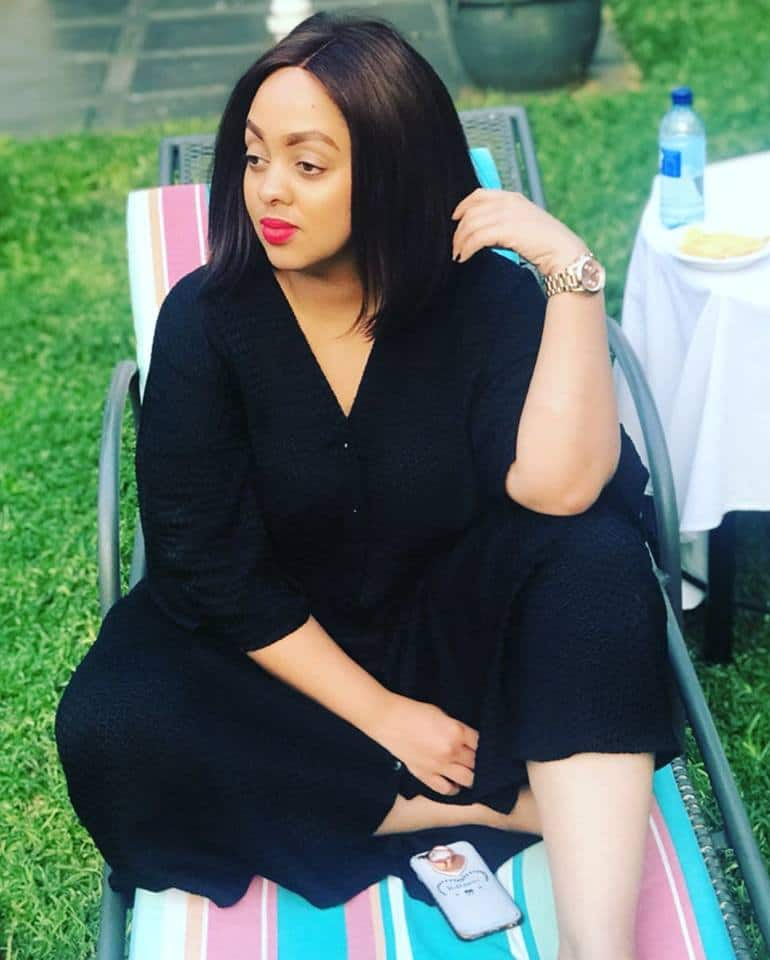 It is so motivating seeing successful people like Mahalia Buchanan who trusted God with their lives, and it worked out for their good. What is more encouraging is seeing such a young and beautiful woman go after God. Her music is touching lives internationally.
READ ALSO:
Best Boity Thulo song so far
Unathi Msengana biography, husband, kids and age
Themba Ntuli's wife, wedding, illness, family and cars
Dj Zinhle biography: boyfriend (AKA), house, age with pictures 2019
Source: Briefly News