If you have had the opportunity to watch the Mzansi Magic reality series 'Our Perfect Wedding', a programme presented on Mzansi Magic DStv, then the face of Thembisa Mdoda should not be strange to you. As a presenter, actress, writer and singer who hails from South Africa, Thembisa is one woman who had tasted the good and the bad sides of life because of all that she had been through. But despite all these, she is one woman who is determined and has a strong will never to give up but to face whatever challenge comes her way headlong.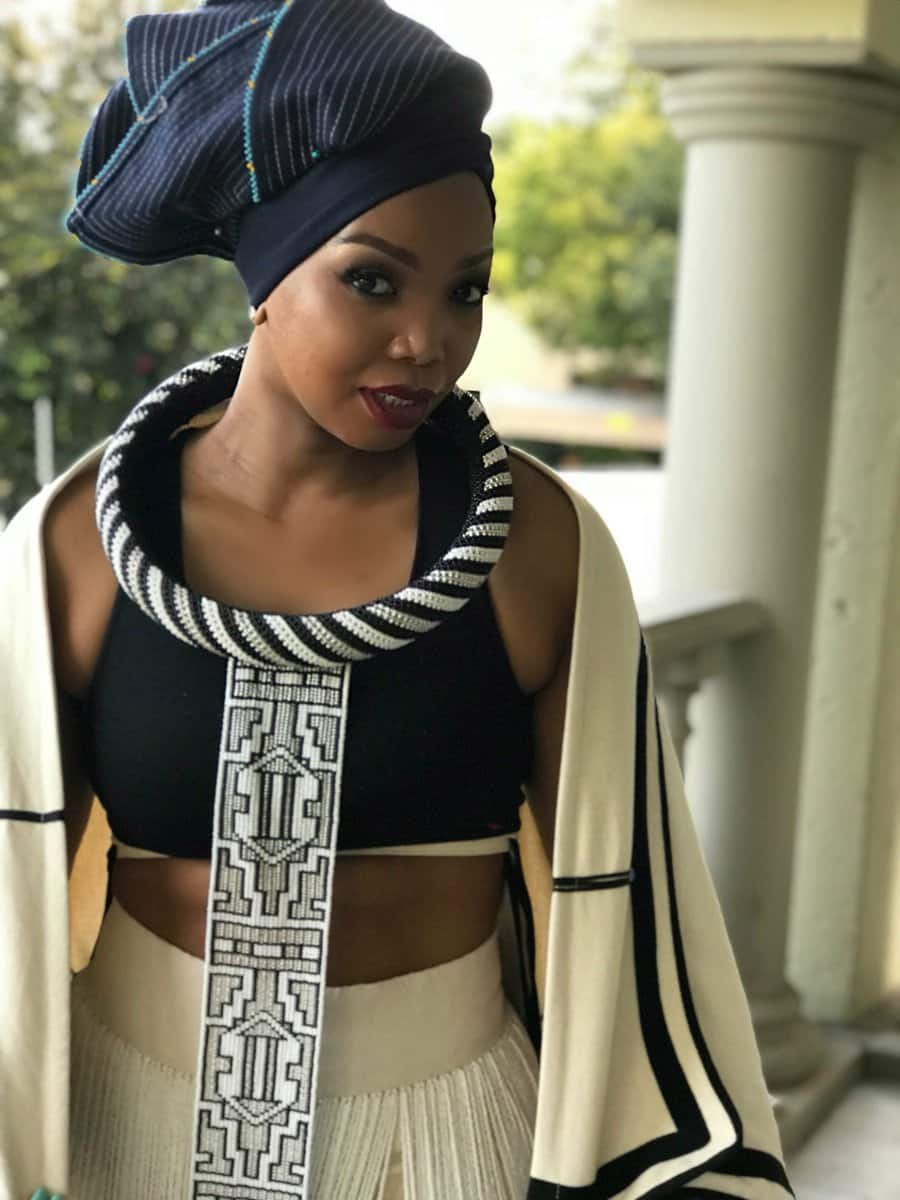 A one-time newscaster for Wits radio, Thembisa found her passion in presenting and this led her into hosting Highveld After Dark on 94.7 Highveld Stereo. This was a programme that aired on weekdays from 0100hr to 0400hr. Then, 2015 ushered her into her first significant role in the Mzansi Magic telenovela titled "The Road". It was in this TV drama series that she acted as Thabisile Cebekhulu. Also, she had been on Metro FM for a year anchoring the breakfast show with Mo G on Saturdays before her contract got terminated at the end of March this year.
Thembisa Mdoda age
Thembisa was welcomed into the world on the 6th of November, 1982 in South Africa. At the moment, the celebrity is 38 years old as of 2020.
Who is Thembisa Mdoda married too?
On the 11th of August, 2012, Mdoda got married to her husband, Atandwa Kani, who is an actor. But the unfortunate thing is that they had to call it quits and separated in 2015. Although in an interview session that was conducted later with Siyabonga "Scoop" Ngwekazi, Thembisa confessed to the anchor that at the time she got married to her ex-husband, she was not sure that they were ready. According to her, they were young and ignorant of those things that come into marriage and the industry.
However, she confessed later, at a time, that she had someone special in her life but she did not give much detail about the "special one". Then, while she was giving her speech for an award that she received during the Mzansi Viewers' Choice Awards, she eventually opened up that she found love on the "Our Perfect Wedding" show. She was reported to have said the following:
It's the most cliched thing you will ever hear. I found love on Our Perfect Wedding. We are happy and planning a future together. It's a beautiful thing. He's a great guy. For me to find someone in the space that I work in and who I totally fell in love with is amazing.
Thembisa Mdoda twins
On the account of her wedding with her former husband Atandwa Kani, there was a set of twin boys that were produced in the process. However, after claims of cheating and the conduction of a DNA test, it was found out that the Kani was not the real father of the twins. While Atandwa later confessed that all he wanted to be the father of the kids, he said he still struggles to accept the outcome of the test.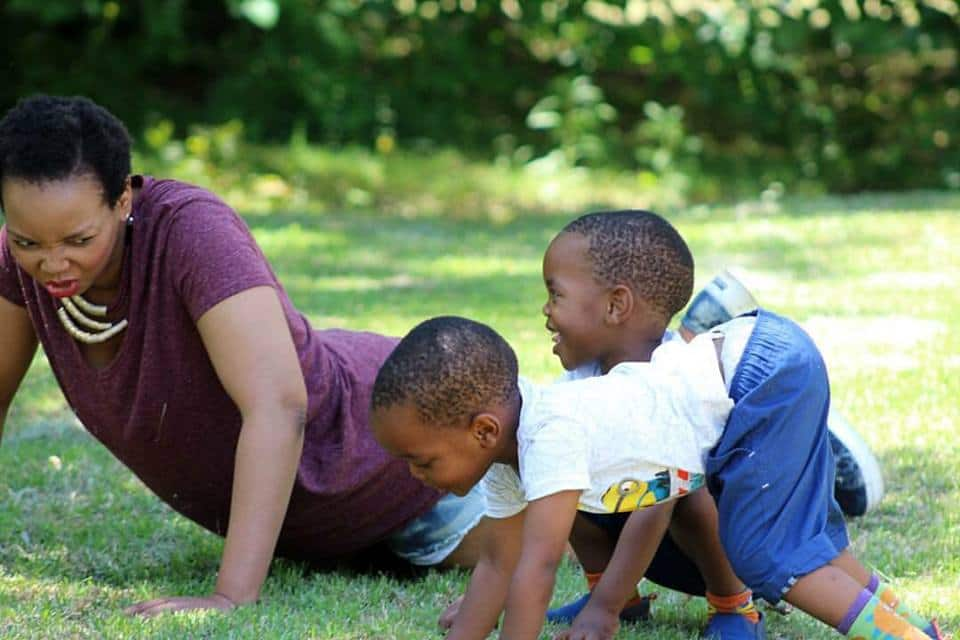 Thembisa Mdoda family
With the look of things, Thembisa Mdoda enjoyed a very strong bonding with her siblings while they were growing up. It was just so unfortunate that the loss of her mother in 2009 was the worst time of her life. But despite all that, she is still happy that after she was able to let go of the pain, that was when the thing began to change for her good.
Besides, in terms of fame, Thembisa seems not to be the only person who enjoys fame as she is also a sister to Anele Mdoda who is a television presenter and radio DJ.
Thembisa Mdoda dresses
One sure way through which Thembisa slays it all is through her great smile and the exceptional dress sense that she possesses. Apart from the fact that she is excellent when it comes to her presentation skill, most viewers and fans altogether have come to know this TV presenter and actress with her curvy figure and dresses that perfectly make her look elegant always. The African print together with the well-tailored pieces that she styles herself in form part of what makes many, especially fashionistas, eager to see her on stage always.
Thembisa Mdoda is a one-of-her-kind woman that you would be glad to be around because of her extrovertist lifestyle. Simple yet gorgeous and focus, she believes in being one's best and never to allow any situation to be a hindrance to one's achievement in life. These are some of the motivations that have kept her going in life and which also makes her be preferred above some of her contemporaries.