He is not only a pastor and elder but also a politician to the core. A frontman of the Official Opposition at Johannesburg City Council and mayoral candidate for Democratic Alliance (DA) political party in Johannesburg for the 2011 municipal elections - his name is Mmusi Maimane. What more can be said about him, his wife, children and political career? Read on to discover!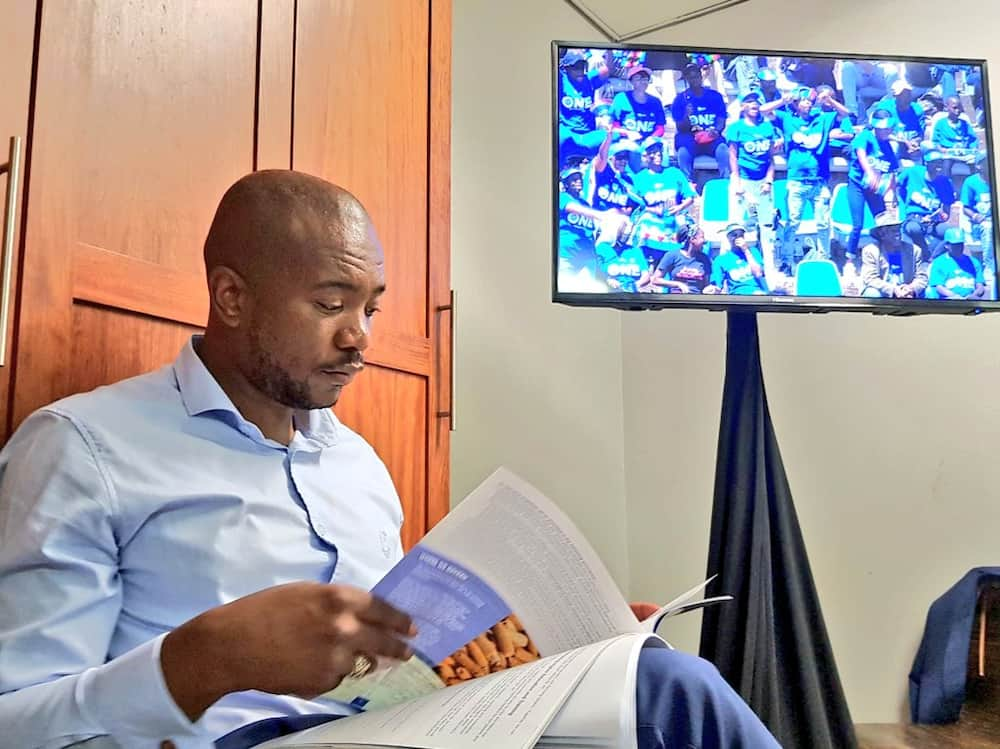 Among other things, Mmusi Maimane is known for his strong Christian belief, passion for his country as well as mutual love and respect for his family and others who come across his path. His strong Christian faith landed him as a preacher at Discovery Church in Randburg, except for recently when he said he is likely to reconsider this divine assignment after he got elected as the leader of the Democratic Alliance party. But then, as an exceptional personality and a true son of the soil, it is worth registering that he speaks seven different South African languages fluently.
Mmusi Maimane career
Maimane has worked in both the business spheres and presently active in politics. He was once a business consultant and trainer with some firms locally and internationally. As a consultant, he helped organisations to strategise and develop leadership capacity. He also lectured at the Gordon Institute of Business Science (GIBS), University of Pretoria. Additionally, he is a chairman to a host of NGO boards.
READ ALSO: Thembisa Mdoda biography: husband, age, wedding, twins, family, dresses
Apart from those, as South Africa's official opposition Federal Leader, Maimane serves as the opposition's Parliamentary Leader in the National Assembly of South Africa. But before that time, he had served as the Deputy Federal Chairperson of the Democratic Alliance (DA) and the National Spokesperson of the party. Without a doubt, he has established himself as a voice to reckon with since he became a public figure.
How old is Maimane?
Mmusi was born to the family of Simon and Ethel Maimane on the 6th of June, 1980 in the Leratong Hospital in Krugersdorp. Based on this date, for a lot of people who desire to know Maimane age, he is 38 years old going to 39.
Mmusi Maimane education
Following his birth, Mmusi grew up in Soweto where he attended Raucall. After that, he also went to Allen Glen High School and matriculated in 1997. He got his first degree in Psychology from the University of South Africa, and his Master's degree in Public Administration from the University of the Witwatersrand. Then, as a selfless, hardworking, ambitious and determined young man, Maimane graduated with another Master's degree in Theology from Bangor University, Wales.
Mmusi Maimane family
It is recorded that the father of Mmusi was given birth to in Soweto and belongs to the Tswana ancestry while his mother grew up in Cofimvaba, Eastern Cape. Also, the mother belongs to the Xhosa ancestry. While the father is of the Bafokeng clan, the mother belongs to the Sidloyi clan. After the parents met in 1977, they eventually got married in 1980 at Dobsonville, Soweto. Their marriage is blessed with four children of which Mmusi is the eldest child.
READ ALSO: Mihlali Ndamase biography: Age, boyfriend, parents, make up, Youtube and Instagram, education
Who is Mmusi Maimane married to?
Mmusi is gloriously married to Natalie Maimane. Within six months that the two lovebirds have been dating, Mmusi eventually proposed and eight months afterwards, they finally wedded. But then, the two of them met while Natalie was only 15 at the Community Ministries church. The church is located in Muldersdrift which is north of Johannesburg. And when did Mmusi Maimane get married? Well, for you who care to know, he got married to his darling wife in 2005.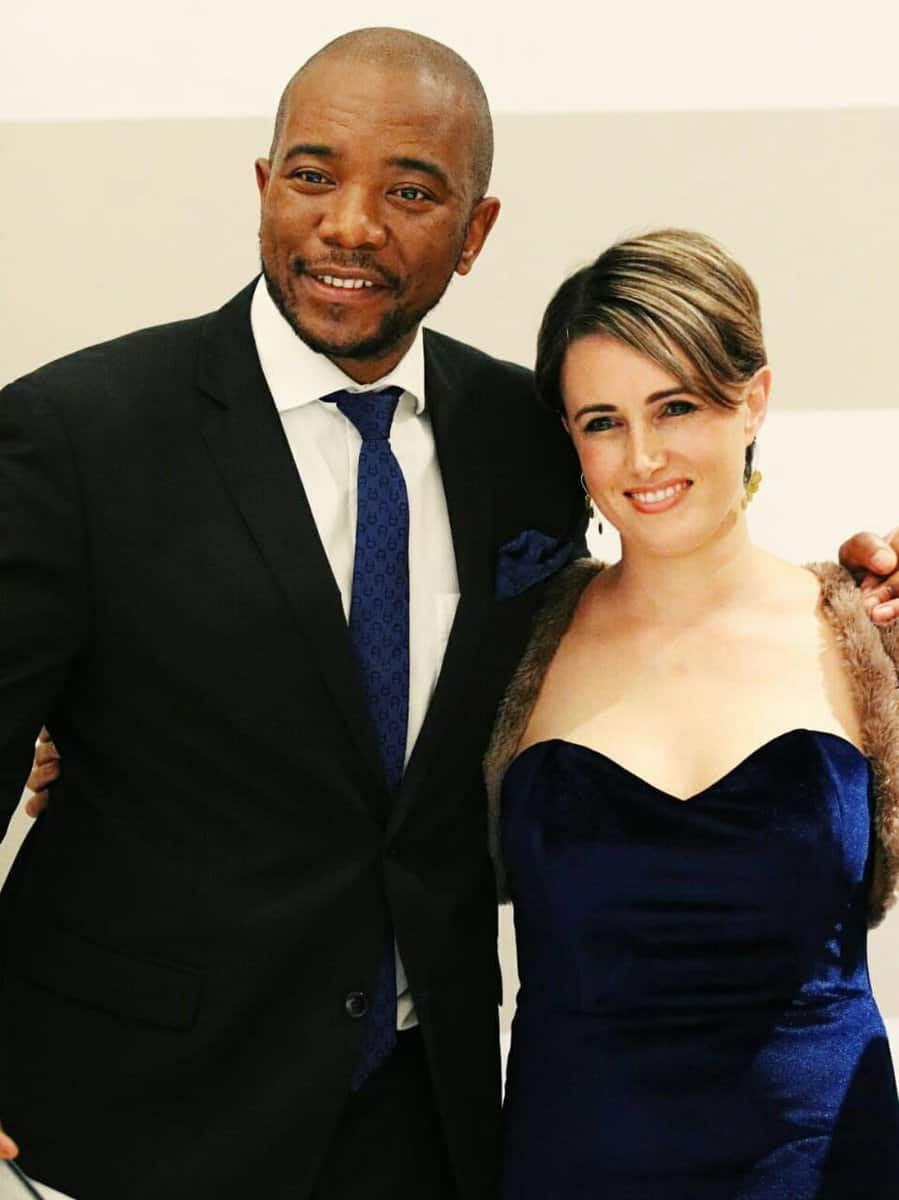 Mmusi Maimane wedding
As there are no success stories without some horrible challenges, Mmusi and Natalie's wedding also have its peculiar challenge at the initial stage. After being very intimate friends for many years and the two eventually agreed to marry each other, one of the major contentions that the duo had to fight was that of misconceptions concerning interracial marriage. This is because Natalie hails from Roodepoort while her husband is from Soweto.
Despite this racial challenge, the two would-be couple had their white wedding took place on Saturday while the traditional wedding held on Sunday in Dobsonville. On their traditional wedding day, Natalie got another name known as Rethabile from her in-laws while in her gorgeous traditional shweshwe wedding dress. Rethabile is a Setswana term that means "happy family".
Mmusi Maimane kids
So far, the marriage of Mmusi Maimane is blessed with two kids, Kgalaletso and Daniel.
Mmusi Maimane is indeed a leader and great man to identify with. With his strong commitment to his faith which, according to his wife, is what holds their marriage and the bedrock of their commitment to the country; and passion for seeing things work better for his country, Mmusi has continued to make historical events.