Mention business gurus in South Africa and Richard Maponya will come up among those that are worth mentioning. He is one of the most successful business pillars in Mzanzi. He is best known for the construction of Maponya mall in Soweto which is a joint project with ZenPROP, a construction company.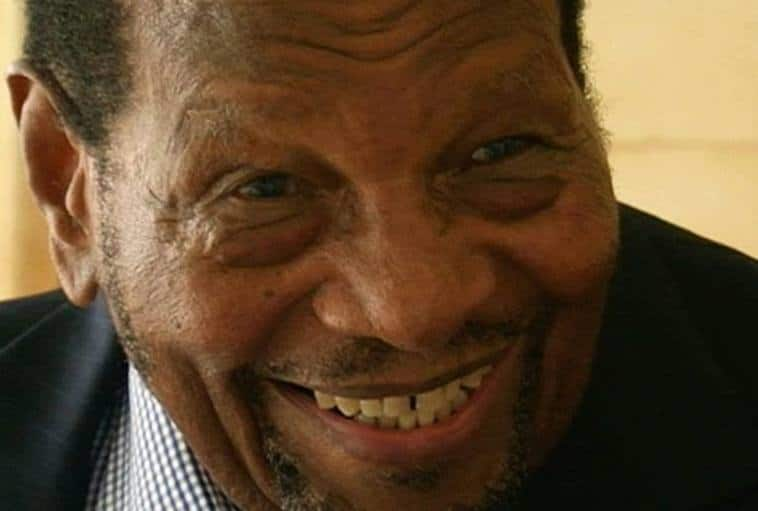 The business tycoon started his journey in business quite early. He is a recipient of the Order of the Baobab (GCOB). This is a South African civilian honour awarded to those that excel in business and economics.
Richard Maponya bio
He was born on 24th December 1926 at Thlabine. This is near Lenyenye, Northern Transvaal, in what is now known as Limpompo province. He attended Kagiso teacher training where he learnt to become a teacher.
Family life
Like it is said, every successful man has the support of a good woman. The same was true for Richard who married Marina Maponya, a beautiful and supportive Mzanzi woman. Together they were able to start businesses and grow from step to the next. Marina was a cousin to late President Nelson Mandela.
She worked as a social worker up to such a time when she joined her husband in the 1950s. She also got the order of the Baobab in Gold in 2016 posthumously. She died in 1952 at the age of 56 years old. Before her death, she was the director of Barclays West Bank Limited, and also as the director of Putco Limited Company. She was also involved in a lot of social work.
She was an iconic woman whose legacy earned her a lot of awards including the 1982 Business Woman of the Year. She also got the Golden Award for Development of Positive Image of South African Women. Her presence and contributions were instrumental in the success of the business empire that Richard built starting from the groceries to the BMW franchise and other bigger businesses.
Maponya has 8 kids and 18 grandchildren.
READ ALSO: Unathi Msengana biography, husband, kids and age
Journey to success
Richard was open-minded at an early age. When he was only 24, he worked as a stock-taker for clothes makers. Due to his work, he got himself and his manager, a white, promoted. As a result and a way to show his appreciation, the manager sold him some secondhand clothes which he went and resold. He got capital which he opened his own clothes retailer but failed to get licensing from the then South African government.
Later on in 1950s, he and his wife began the Dube hygienic dairy which was an outfit that delivered milk to clients that did not have electricity using young boys with bicycles. With less stringent regulations, the business expanded in the 70s to yield other stores including grocery stores, a food restaurant and a butchery.
He had a BMW franchise although this was one of the frustrating business ventures he got into since he did not have access to enough cars to sell. He decided to come together with other black businessmen to form the Kilimanjaro Holdings Limited, and together they were able to bid for the East London bottling plant which was a big success. The success was facilitated by the fact that CocaCola was no longer doing business in South Africa. As such, he was the chairman of the holdings. This and many other ventures made him be recognized as the icon of Soweto and South Africa as a whole. Chichi Maponya family continues to make the business authentically family.
Richard Maponya net worth 2018
He may have started small and dealt in small businesses, but today, Maponya, through his companies and different ventures is among the wealthiest personalities in South Africa His company is said to be worth R400 million. This is able to afford him a lifestyle that he wants. In fact, it is said that he lives large. He owns a majestic mansion in Northern Johannesburg that befits his elderly statesmanship status. While not much is known about his personal properties, his business prove that he is a man with impeccable taste and as such, gives one a reason to believe that he leads a comfortable lifestyle that befits his wealth.
Richard Maponya is the perfect example to emulate whenever you want to grow a business. You should always aim to grow from small beginnings. You can have you massive real estate company or invest in other intense businesses as long as you are willing to put in the work, effort and time.
READ ALSO: