Who is Thembi Nyandeni? She is definitely one of the most prolific South African actresses, with a celebrated acting career spanning over four decades. She can be best remembered from her role in the famous SABC1 drama series Zone 14, where she acted as Selina Khumba, since 2005. She has also since taken up a starring role in the popular Msanzi Magic telenova, which later turned into a soap opera – Isibaya.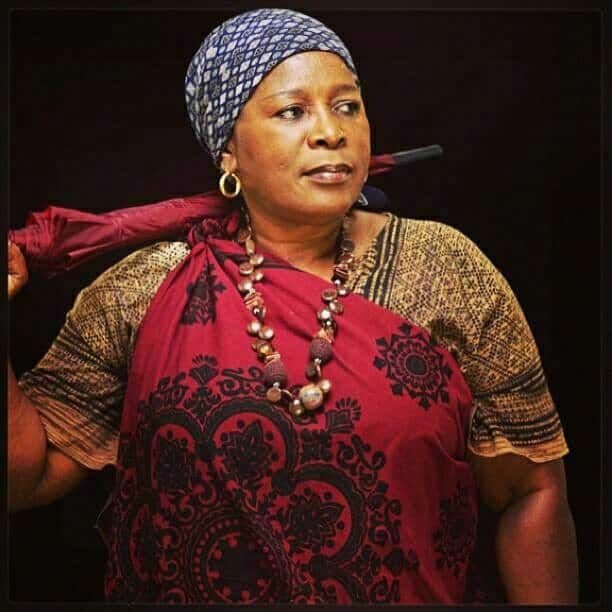 In this article, we are going to share some interesting facts about her that many people do not know.
A short Thembi Nyandeni biography
Thembi Nyandeni is best known for,
Tsotsi (2005),
A Reasonable Man (1999)
The Two of Us (2014)
Thembi Nyandeni age: March 19th, 1958 ( 61 years )
Marital status: divorced
Kids: 36 year old son
Her role in the soap opera saw her win the maiden Outstanding Lead Actress award at the Royalty Soapie Awards held in March 2014. There is no doubt that Isibaya has propelled her acting career into its very pinnacle. In the soap opera, she plays the role of Mkayabi - a robust and no-nonsense matriarch of the Zungu family.
However, whenever the war cry is sounded, she will be seen at the forefront, brandishing a loaded and cocked AK-47 rifle. She is not the type of woman to toy around with. As the aggressive, tough-talking, rough matriarch of the family in KwaZulu-Natal, she fully plunges herself into the taxi industry politics following the death of her brother.
Mkabayi set social media ablaze when she grabbed her leaded AK47 rifle and accompanied a group of men from her clan in a nasty street fight, which is in line with the soap opera's plot of taxi violence in the valley.
Thembi Nyandeni's sex tape scandal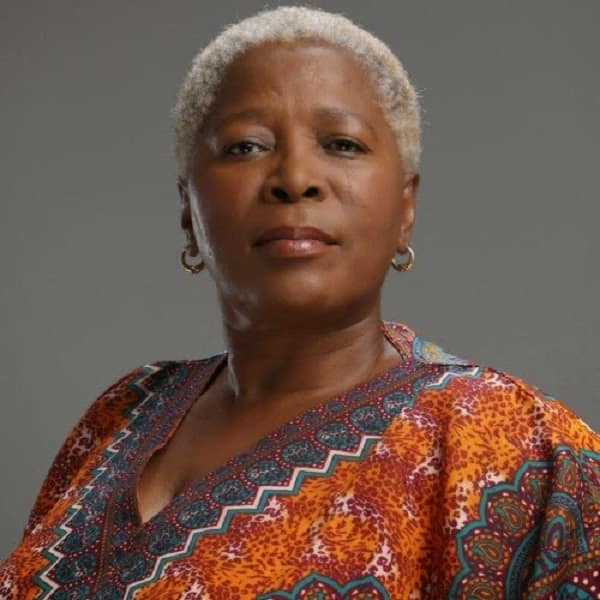 Just like most celebrities, Thembi Nyandeni's acting career has not been devoid of controversy and scandals. A recent explicit oral sex tape purported to feature the famous actor, did the rounds on social media, leaving many of her fans in shock. However, the soap star maintained that the female in the said tape was not her.
In the 58-second sex tape, a mature female is seen offering oral pleasure to an unknown man. The rumour mill has since been ablaze with many mistaking the woman in the explicit video to be Thembi, popularly known as Mkabayi in the widely watched soap opera, Isibaya. The angry soap star came out guns blazing. She lambasted and blasted those who were out to tarnish her good name.
In a highly charged telephone interview with the Sunday Sun, she made it very clear that she was "too old for such kind of rubbish." When prodded whether she had seen the mkabayi video, she answered: "Yes! And it was disgusting! I'm 63 years old and cannot be doing such distasteful sex scenes. Somebody is out to destroy me."
She made it unmistakably clear that she is not even engaged in any intimate relationship with any person currently. She added that "If you could help me get the person who did this, then I would open a case!" the irate actor went on to add: "I have morals. I have rules and regulations that I live by daily."
"I don't play games with my body. Even on set, I don't do intimate scenes where I'd have to kiss a man," she quipped. The agitated Thembi went on to remind everyone that: "I have kids who look up to me. I always practice what I preach. I always advise young people not to go sleeping around."
She alluded to the fact that she has worked hard to build her current reputation and said that the person who did the dirty video to tarnish her good name must be sick. The famous actress noted that some people are too bored and have nothing to do other than use the power of technology to injure others' images.
She revealed that she is not even on social media and pointed out the fact that the female in the controversial sex video had long hair. "My hair is not even that long. I always keep short hair. That body cannot be mine. The person in that video is also wearing rings, which is a thing I don't do," she emphasized.
Thembi Nyandeni family and private life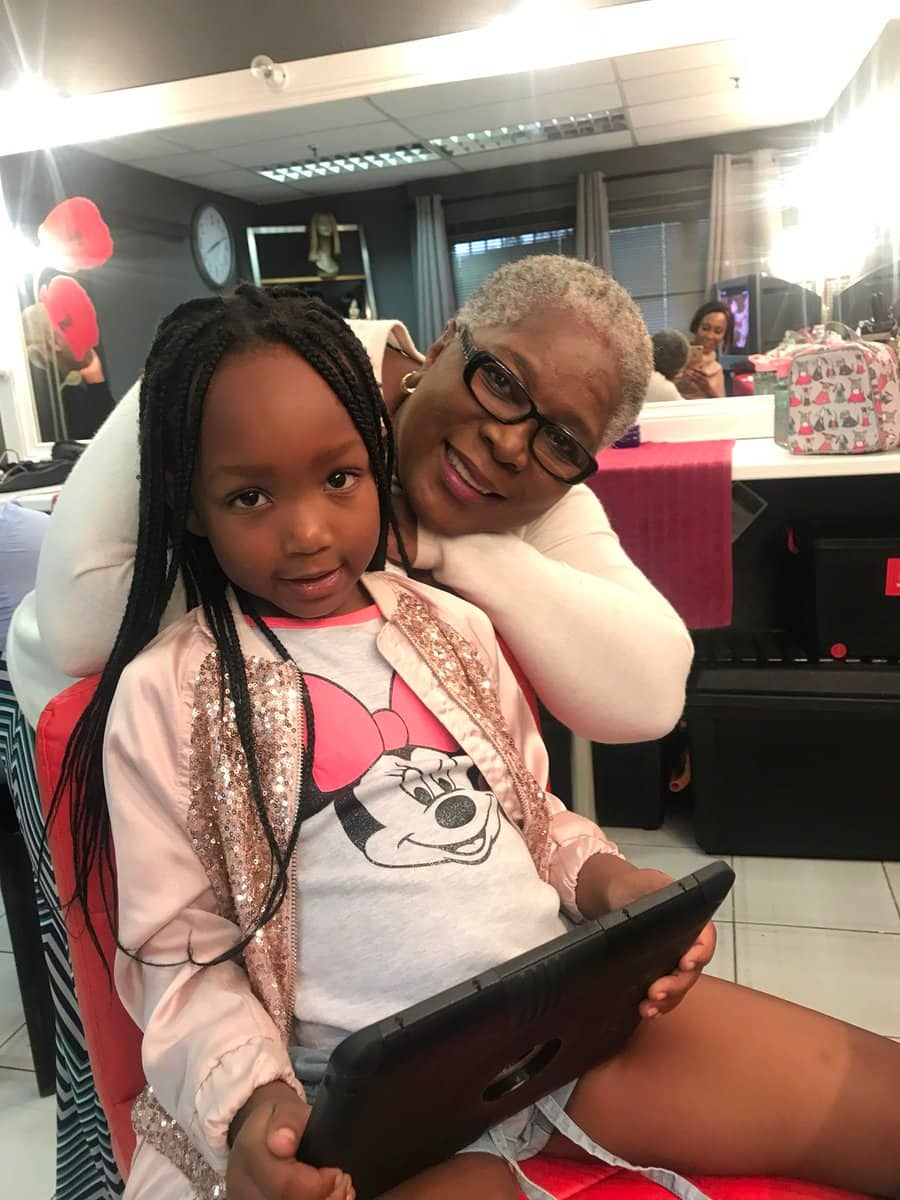 The 61-year old Thembi Nyandeni is a divorced mother of a 36-year-old son. In an interview with The Sunday Independent in early 2016, she revealed that she is actually 95% of what Mkabayi does in Isibaya when it comes to her private life. "I do not play characters that I do not believe in," she added.
To her, Isibaya – which happens to be the greatest act she has been involved in so far – is about depicting true African life.
"I wanted people to see a mother when they look at me. A mother or an aunty they can relate to. We have been trying too hard being white with the hair, the nails, and make-up. Some are even bleaching their skins these days. In Isibaya I told them how I want to look," she said.
She went ahead to add that, "You will never see Mkabayi wearing short skirts or trousers. Not that I am saying other mothers are wrong. I am just not that kind of person. Even in my personal life. I don't have to put on make-up or dye my grey hair to look beautiful."
When it comes to marriage, she is very categorical. "I will never remarry. Men are psychos. I don't want to deal with them. They will never be satisfied with one woman( Perhaps revealing why she parted ways with her husband). I don't want to risk my life. Especially now, we've got so many diseases," she says.
And that principle applies to her role as Mkabayi Isibaya as well. She revealed that "The producers tried to bring a boyfriend for Mkabayi in Isibaya and I told them if they got her a boyfriend, I'd quit."
There is no doubt that this lady has hit the zenith of her acting career with her role as Mkabayi in Isibaya. The veteran actress, who is also the co-founder of the African group Umoja, has been in the acting industry for over 40 years. She admits that her role as Mkabayi has placed her in "another league," adding that she really loves the character.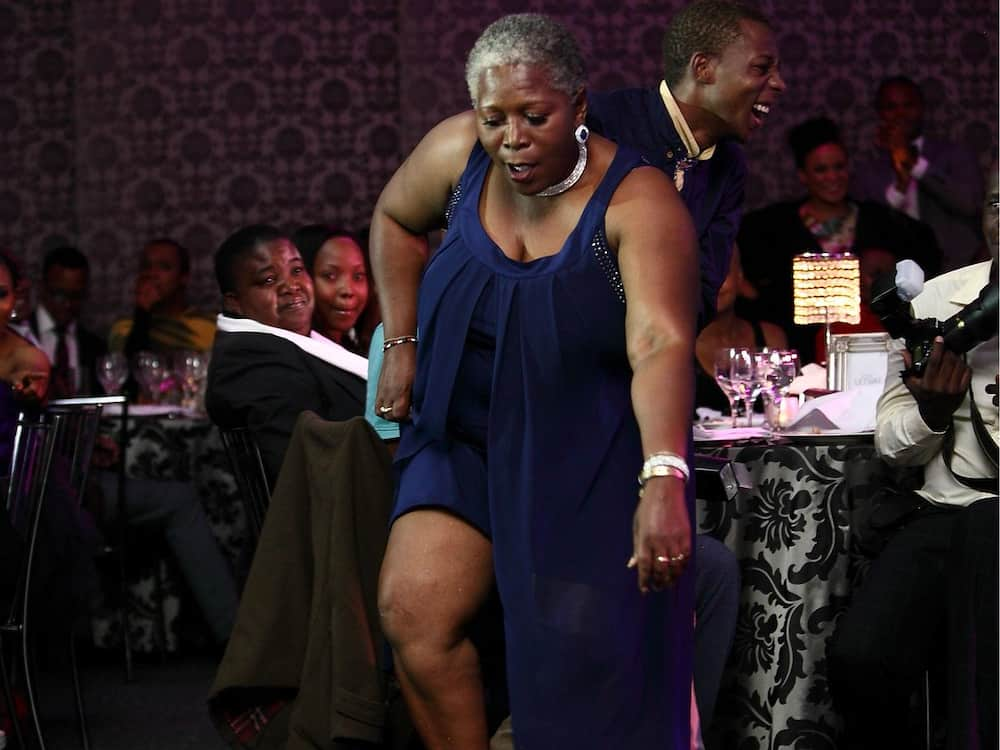 The seasoned actress confesses that she did not audition for this particular role. The producers knew her from a previous drama series. They contacted her one year before they launched the Isibaya series. However, she is alive to the fact that it is not common for older actresses to be given such a prominent and influential role.
"I don't think I have ever done anything better than this. This is one of my career highlights. I have been in the industry for over 40 years, mind you, and I have done so many things," Thembi Nyandeni admits.
READ ALSO: