15 facts about Nandi Mbatha that you have to know
If you mention Nandi Mbatha, you possibly may not get enough people who know her, but once you mention Simlindile from Isithembiso, a lot of hands would definitely be up in recognition of her. After she played the role of a rural girl that relocated to Jozi because of her hunt for job opportunities and her mother in Isithembiso, Mbatha has become a centre of attraction as far as the media is concerned. But apart from that, what else do you need to know about her? Check the following paragraphs.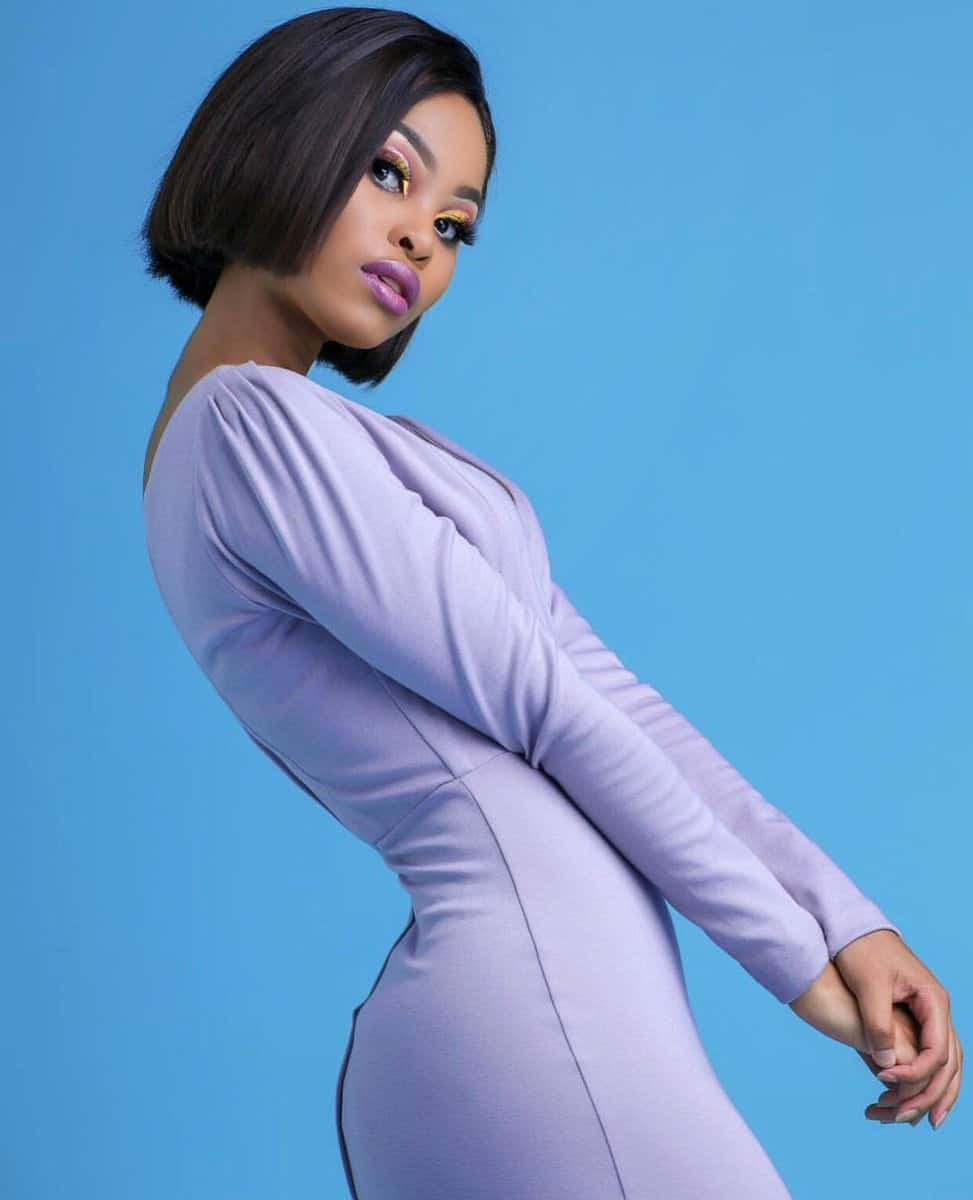 Nandi Mbatha is a young budding actress and model who has won the hearts of many South Africans immediately after she featured in the Mzansi Magic telenovela. It is so much that her name has become a household one. But who is Nandi Mbatha? Let us take a closer look at this rising star of Africa to discover more about her.
Interesting facts about Nandi Mbatha biography
1. She is passionate when it comes to acting
Like some other people who settle for careers that will help them to make ends meet, Nandi has discovered what her passion is, and that is acting. Apart from that, she seems to be so interested in what people say concerning the roles that she plays since those comments inspire her. According to her, "I love acting and the reactions I get from people when they see me in the streets. Some are angry and some feel sorry for my character, but the response is always positive."
READ ALSO: Mmusi Maimane Biography: Wife, Wedding, Education, Family, Kids, Age and Church
2. Nandi is very, very girly!
One funny but factual thing about Nandi is that she is so proud of her gender that it has taken all of her. This so drives her that people around her even feel that driving a car as a task is too much for her.
3. Nandi and Simi are worlds apart
Based on the role that she played in Isithembiso, Nandi said that is not who she is in reality. According to her, "Simi has the power to control a lot of things but she's too naive and sometimes stupid. As Nandi, I would have never been in a relationship with a person like Banzi." She believes that she is a good judge as far as someone's character is concerned, and also, she can read through the behaviour of people to determine the thoughts in their minds.
4. Nandi and Zamani are not related
Because of the same surnames that the two characters in Isithembiso share, there have been lots of concerns and questions like "Are Nandi Mbatha and Zamani Mbatha related?" Nandi, however, cleared the air that in real life, they are not even distant relations not to talk of them having family ties. Similarly, another question was raised: "Is Nomzamo Mbatha and Nandi Mbatha sisters?" While the two celebrities are not, the only surviving person out of Nomzamo Mbatha siblings is Wendy.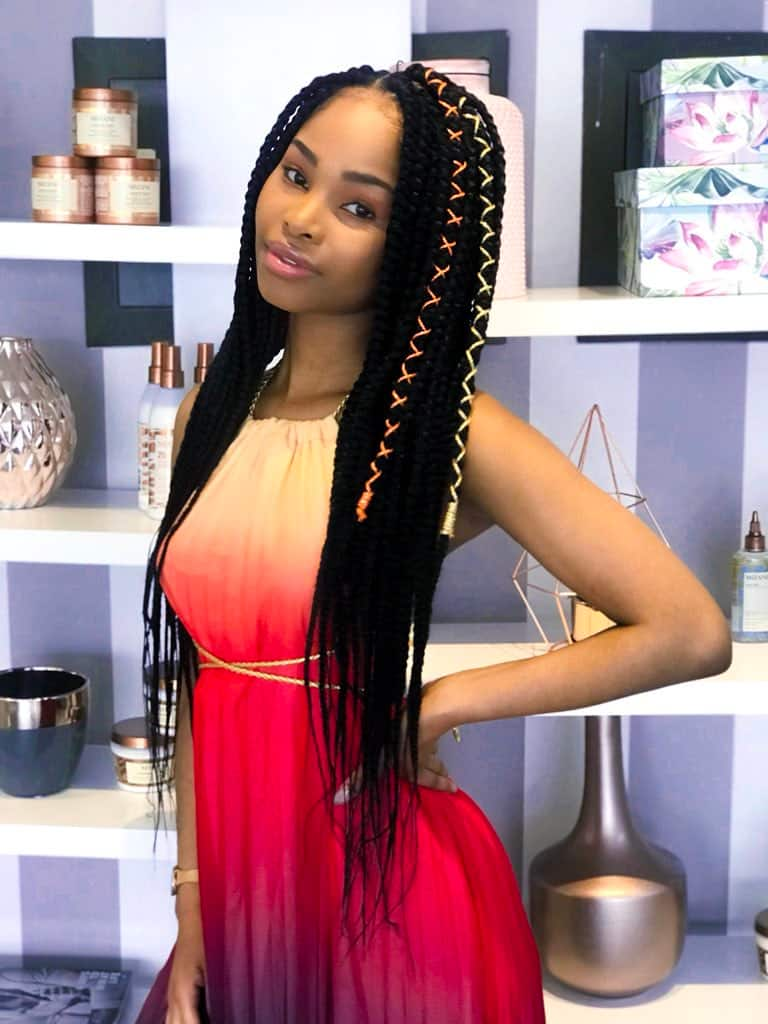 5. Her innocent look landed her a role in Isithembiso
Before she put in for acting, she saw an advertorial of Bomb Productions on Instagram where they called for applications from interested budding actors. With the mindset of getting experience, she decided to enrol. When she got there, according to her, it seems her innocent look was what sold her most since she has similar characteristics with Simi.
6. She loves to go pinky
Among other things, the pink colour is what the South African actress Nandi always feels in love with. She has proved this over and again as she ensures that there is a touch of pink at many of the things that she does. So, if you have any special gift for her or you are considering something to surprise her with, remember to add up the colour, and you would have won her heart without any special permission.
READ ALSO: Mihlali Ndamase biography: Age, boyfriend, parents, make up, Youtube and Instagram, education
7. She has her role model whom she derives inspirations from
Having veteran actors like Hamilton Dlamini, to Nandi, is among the people that inspire her. She also confirmed the fact that Hamilton has had a great influence on her when it comes to acting. In her words, she said "Working alongside greats like Hamilton Dlamini is an honour. He and Meshack Mavuso teach me how to master my craft every day."
8. She believes that learning is an ongoing process
Based on Nandi's view of life, learning is continuous and is never a one-time thing. She said "In the beginning, I made so many mistakes – like not researching my character and the pronunciation of names and places properly – but I'm learning new things every day," she said.
9. Nandi was studying political science before she dumped it
Initially, Nandi had her mind on her studies at the time she came to Johannesburg. However, a year afterwards, she felt bored with the course and had to dump it for a career in acting and modelling. At the moment, she is studying law at the University of South Africa (UNISA).
10. She was born in Kwazulu-Natal
The budding actress Nandi was born in Newcastle, KwaZulu-Natal province, and at the moment, Nandi Mbatha age is 22 years.
11. Nandi Mbatha boyfriend is not officially confirmed
Although there was a rumour some time ago in September 2018 about an affair with Tellarman, as it stands, there is no concrete information yet about the love life of this star-actress.
12. Nandi Mbatha Instagram
So far, Nandi has attracted more than 235,000 followers on her official Instagram page alone. More so, the platform remains a good place to link up with her and get to know the latest about her since she shares so much about herself.
13. She is God and family obsessed
In her order of priority, Nandi holds God in high esteem in her life. After God takes the lead, then i is family before her career.
14. She is a feminist to the core
If there is anything that Nandi loves, among other things, she loves and adores anything that is woman-related. Then, in terms of her favourite meal, any dish that is Italian, her whole being is in for it.
15. Poke her and get her annoyed
If there is anything that she detests, Nandi gets incredibly annoyed when she is poked. In fact, she has zero tolerance for it.
Now you have it! Based on these amazing facts about Nandi Mbatha, you have gotten more information about her other than the "Simi" the actress that you watch on your television screen.
READ ALSO: Lorna Maseko Biography, Age, Husband, Wedding, Divorce and Instagram
Source: Briefly News