A favorite show amongst most South Africans, Suidooster, continues to amaze its fans with many discoveries about life and relationships. Unlike April, May promises new thrills and twists that are set to test the bonds of most characters. AB, Mymoena, Lee-Ann, Sharon Rhafiek, and Mrs. J are some of the characters who will be forced to deal with the tremendous changes and secrets that will change their relationship and lives.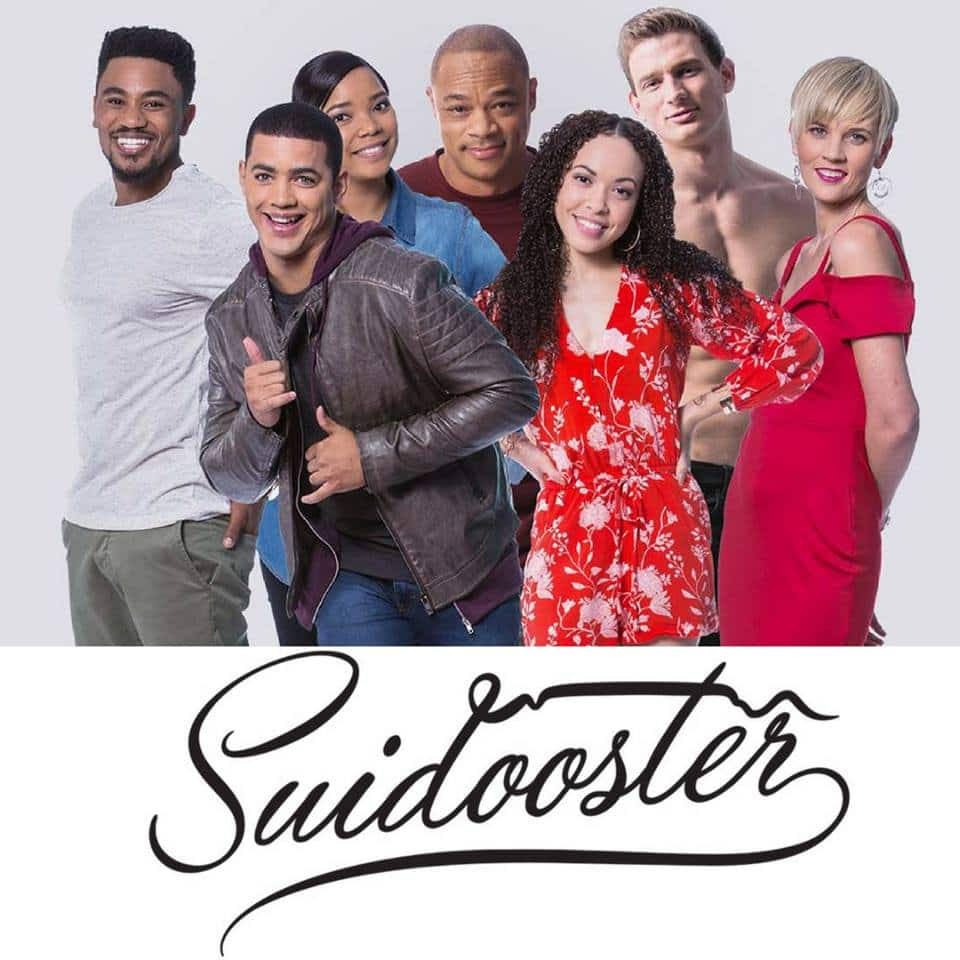 Since there are a lot of twists in the upcoming episodes, it is inevitable that this series will leave you glued to your couch. So what then are the twists to expect?
READ ALSO: Isidingo Teasers: June 2019
Episode 746-Wednesday 1 May 2019
In this episode, Sharon strife to stay away from the Octobers. Rhafiek, on the other hand, explores a startling passion. Meanwhile, Justin feels compelled and decides to make a decision that...
Episode 747-Thursday 2 May 2019
Rhafiek has embarked on a new adventure which he has come to realize that it is much tighter and opposite from his assumptions. Sharon is in a fix and results to a fuss. Justin, on the other hand, is in a predicament at Oss Wes.
Episode 748-Friday 3 May 2019
Lee-Ann is much bothered by Sharon which pushes Bridgette to be a skeptic of the whole situation. Justin is questioning his future as a model and Rhafiek seems to have painted a picture in his mind of his future.
Episode 749-Monday 6 May 2019
The blossoming Samsodiens are wondering what to tell their folks regarding the gambling money. Sharon has got a job interview, and Justin participates in a photo shot which goes opposite to his expectations.
Episode 750-Tuesday 7 May 2019
In this episode, Lee-Ann continues to be skeptical about Sharon. Justin, on the other hand, is stubborn about making his new career flourish. AB uses his authority to bring the gambling money problem to a halt.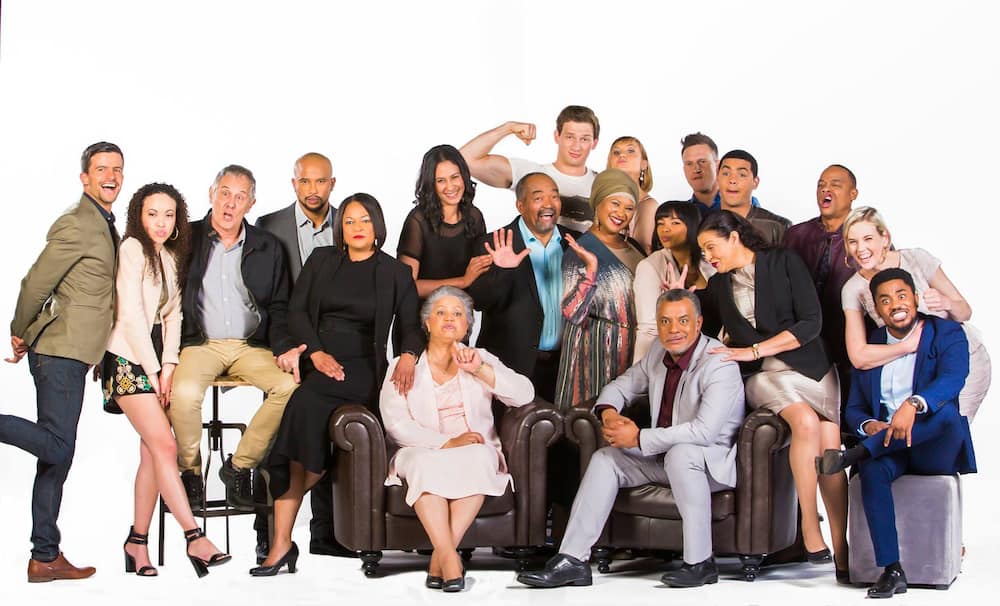 Episode 751-Wednesday 8 May 2019
In this episode, Justin is much concerned with his appearance and has to do something about it immediately. Rhafiek is in a dilemma and Sharon is considering leaving Ruiterbosch for good.
Episode 752-Thursday 9 May 2019
Chris and Ian have just realized that Sharon might be fatal than she appears. On the other hand, the new career of Justin seems to have started on the right track. Carmen and Rhafiek's dream suddenly turns sour after an unexpected twist gets in their way.
Episode 753-Friday 10 May 2019
Ian is speculating that Sharon might be more aware of the skeletons in his closet than she is saying. Justin is outraged over his photo shoot, while Rhafiek and AB engage in an argument over the haram money.
Episode 754-Monday 13 May 2019
In this episode, Justin's modeling dreams are crashing right before him. Sharon is making demands, and Mymoena is trying to maintain peace. On the other hand, Ian is desperately trying to save the day.
Episode 755-Tuesday 14 May 2019
Mymoena is in a dilemma and is not sure of whether to show her loyalty to her husband or her son. Justin is dealing with a huge setback, while Chris is trying to persuade Ian to give Sharon what she is requesting from him.
Episode 756-Wednesday 15 May 2019
Bridgette is so excited about New York and wants to make the best out of the time she has here. Ian is pleased to pay to make Bridgette attain this. Lee-Ann's skepticism has only grown. Zoe, on the other hand, is glad to welcome Wade back.
Episode 757-Thursday 16 May 2019
This episode shows how eager Rhafiek is to go on his first tour group on a hiking adventure. Justin is, on the other hand, is suffering an impediment. Bridgette seems to very angry and ready for confrontation, and Ian needs to duck.
Episode 758-Friday 17 May 2019
Although Bridgette believes her marriage is on the right track, Lee-Ann, however, is not convinced. AB deserts Rhafiek while Blaise proposes a distressing solution, to Justin's injury problem.
READ ALSO: Suidooster teasers - June 2019
Episode 759-Monday 20 May 2019
Ian is running out ideas on how to keep Sharon at bay. On the other hand, Justin is slowly being lured into bait while Rhafiek is racing to beat the clock so that he can get his business ready before its grand opening.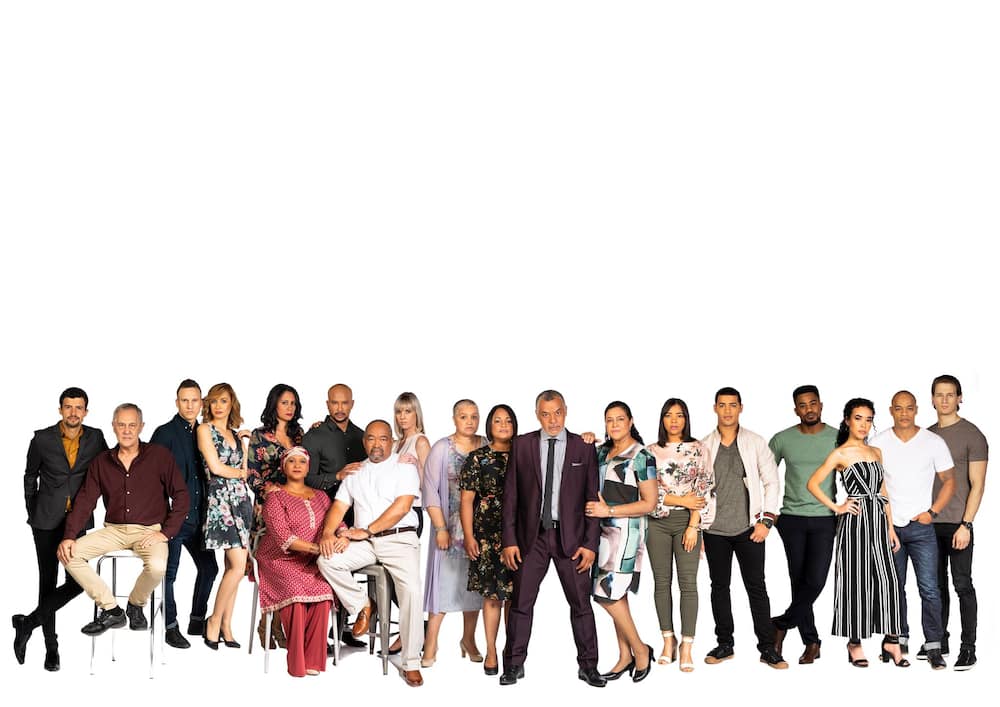 Episode 760-Tuesday 21 May 2019
This episode focuses on how Justin misunderstands the intentions of Danielle. As a result, Sharon is confronting Ian. Bridgette has given her opinion on family matters, and this has infuriated Mrs. J.
Episode 761-Wednesday 22 May 2019
The desperation of Sharon is making her dangerous and to cause havoc. The threatening behavior of Bridgette is making her family suspicious. AB is determined to soften Rhafiek, but this has only led to unfortunate occurrences.
Episode 762-Thursday 23 May 2019
Mymoena is intervening to mend the rocky relationship between AB and Rhafiek. The boys want to support Justin, but on the other hand, someone is making it extremely hard for Bridgette to uncover a family secret.
Episode 763-Friday 24 May 2019
Given that it is Justin's big day, his stress levels are high. Mrs. J seems to be nearing the truth, while Mymoena is not willing to do what AB expects of her.
Episode 764-Monday 27 May 2019
Mymoena has had enough of the fall out between AB and Rhafiek. The temper of Justin is growing minute by minute and beginning to surface. On the other hand, Mrs. J is finding it extremely hard to accept the truth.
Episode 765-Tuesday 28 May 2019
It is AB's birthday, and Mymoena is trying to persuade him to invite Rhafiek. Justin gets a new modeling gig, while the Octobers and Jacobs family face a crisis.
Episode 766-Wednesday 29 May 2019
Sharon's revelation has left everyone stunned and shocked. Justin is not happy with his looks, and Rhafiek's business is facing a significant stumbling block.
Episode 767-Thursday 30 May 2019
AB and Mymoena are trying to support Rhafiek, but things are not that smooth as they would wish. Justin receives his modeling photos. Bridgette makes a firm stand, blowing the minds of everyone around her.
Episode 768-Friday 31 May 2019
Lee-Ann is feeling embarrassed and disappointed, while Michelle identifies something stunning about the diving master. Justin seems to misread the clear signals yet again.
I believe with these Suidooster teasers, you have an idea of what to expect in the soap as we approach May. Trust me, you do not want to miss this one. Catch every episode on TV to figure out the secrets and changes of the lives of your favorite characters.
READ ALSO: Binnelanders teasers March 2019