The best free live Rugby streaming sites
What qualifies a streaming site as one of the best free live Rugby streaming sites? Well, you might argue about video quality and uninterrupted streaming. However, there are more factors to consider before deciding on which sites to qualify as the best. One of these factors is the free Rugby streaming no sign up requirement. A streaming site that does not require you to sign up is more preferred by most to sites where you are expected to sign up.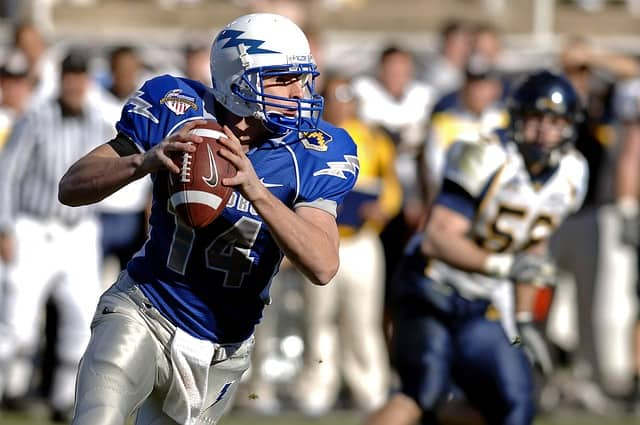 Finding free live Rugby streaming site is not a walk in the park. This has been the case for Rugby for quite a while now. Rugby is celebrated worldwide today, and it enjoys much support from a huge fan base almost as much as other sports in the live TV streaming sites. These fans are dedicated so much so that they are willing to spend their last coin on subscriptions so that they can catch the latest game and not miss even a single minute of the live action. This has seen an increase in the subscriber only viewing options in the online streaming space, and thus making it difficult to find Rugby games that you can stream online for free.
READ ALSO: The best streaming services South Africa
With the rush to find the best free streaming sites, there is a risk of falling victim to a scammers trap net that might lead to a possible password theft or stealing of your personal information.You, therefore, need to be keen when searching for a free online streaming site.
Watch Rugby online free
Even though the appeal to watch sports online free comes with its fair share of challenges and risks, there are still better options that will ensure you stream safely. Some of these sites are legal, while others are not authorized, but you will not get into trouble for streaming. Here are some of the best sports streaming that you can use to get the best streaming quality without paying.
Rugbyonlinestream.com
This is one of the best free sports streaming sites that you can find. The site offers a lot of live streaming links that you can use to watch all the major Rugby games. If you are a fan of Six Nations, Super Rugby, NRL, ITM Cup, Sevens series, Women's Rugby, Rugby Championship, International Tests, Australian Rugby, Currie Cup, and Asia Rugby Championship, you will be grateful to learn that this site offers you all these options.
The site provides you with a live streaming service for free. There is no signing up required, neither are you supposed to stream during specific hours. You can access the site at anytime of the day and during any season. If you have subscribed for a cable but your provider does not stream a game that you want to watch, you can get it in this site free of charge. In addition to this, you can be able to stream the game from any location. This site allows you to stream Rugby games with high quality just like SKY sports and BT sports.
READ ALSO: Showmax vs Netflix vs DStv Now: detailed overview 2019
The site is updated regularly with Rugby tournaments, tours, and friendly matches live streaming links. It allows you to watch an entire Rugby game with no interruptions whatsoever. However, the site might buffer for a while.
It is important to note that the free streaming links are availed 5-10 minutes prior to the start of the game. In some instances, you might not be able to locate your link. Do not panic. Reload the page and look for the link again. And after tuning to Free Rugby Stream Channel, all the other ads that follow can be removed by either clicking on the 'X' sign or sitting it out until 30 seconds elapse and the ad disappears on its own.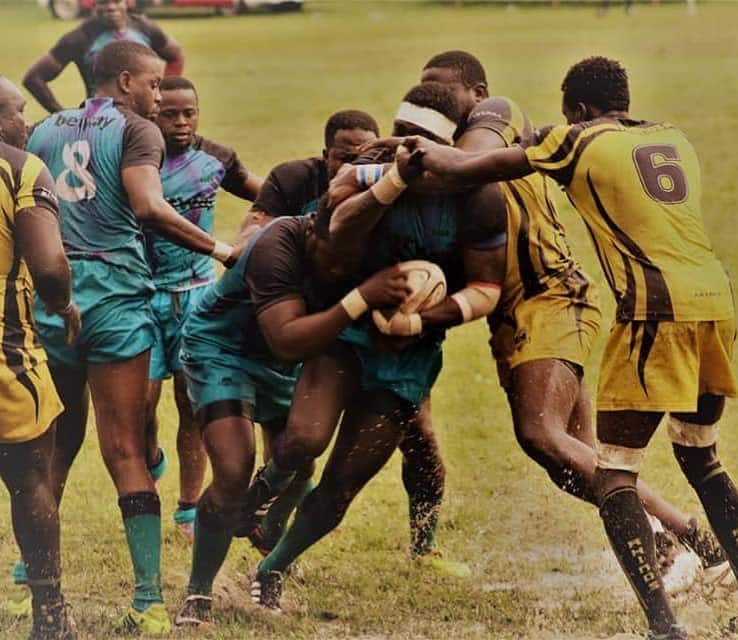 The Rugby Channel
Even though this site is best suited for locations in the U.S., it still works just fine in other parts of the world including South Africa. This is a subscription service for die hard Rugby fans. It was first launched in 2016 by the U.S Rugby Foundation. Despite the fact that most of the content is protected with a U.S $7.99 a month subscription fee, the site provides a number of games free of charge. With this site, you will not be able to enjoy live streams. However, you will get to enjoy the free streams, which are most likely played by not-so-well known teams. The good thing is that the streaming service works without any hitches. It streams flawlessly.
READ ALSO: Beyonce - Homecoming: live album and official trailer reviews 2019
Fubo TV
Fubo tv is one of the best sports streaming sites that you will find. However, it is best suited for those who are thirsting for a specific game. This is a legal streaming site that will give you one or two weeks trial. It is during this period that you will be able to stream your favorite game. This option is best suited for anyone who wants to watch a game that you can not afford to miss for any reason.
Create an account by signing up for a free trial of the site. You must, nonetheless, ensure that you cancel your subscription before your trial has come to an end. Alternatively, you can get logins from a friend who has a paid subscription to a legal streaming site. It is a common trick that most people use.
READ ALSO: 10 best Winnie Mashaba songs ever with videos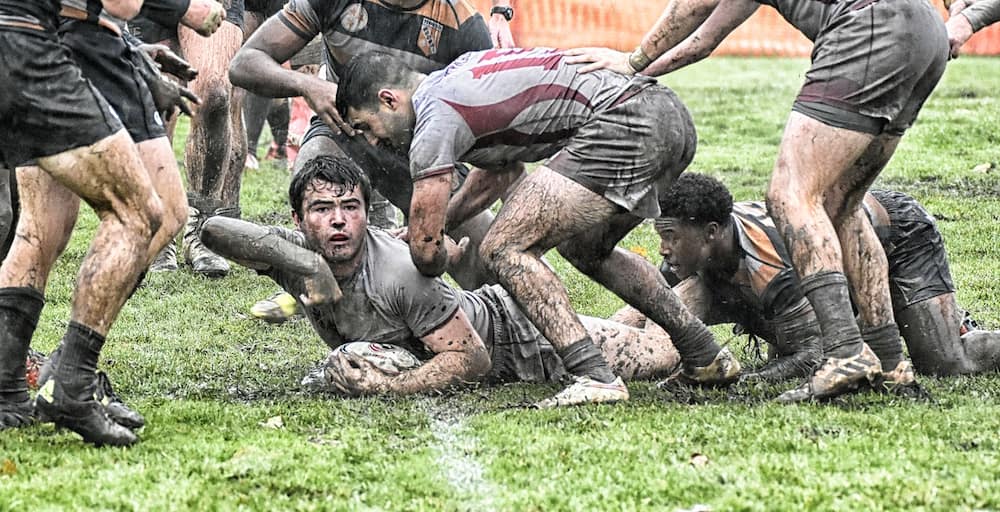 Daily Motion
Daily motion is a good alternative for other Rugby streaming sites. Even though this site is not as common and popular as other streaming sites, it offers a great streaming option. It has a cleaner and easy to use interface, which makes the whole watching experience great for its users. Daily motion is a great platform for you to stream your favorite Rugby games. There is one user in particular, Rugby Raw 33, that you should check out first before visiting any other users in the site.
Rugby Raw 33 posts a lot of complete Rugby games on its Daily Motion Channel. It also posts Rugby games on its Facebook account, even though it does not post as much on Facebook as it does on Daily Motion. You will get Super Rugby, 6 Nations and Heineken Cup game full games after three to four hours after the game ends. Rugby Raw 33 allows you to enjoy the games with good video quality.
READ ALSO: Gigi Lamayne, Rouge and Moozlie collab to do unique cover of U.N.I.T.Y
Kodi - Streaming Player
Kodi works exceptionally well but you have to be a technical guy to get it up and running. If not, you can get someone who is conversant with it to get it up and running for you. Kodi is a great source of Rugby games, both live and archived games.
It is an open source streaming site whose main function is to help you stream media using different devices with ease. However, tech guys discovered ways of making it work for them as far as streaming games is concerned. Kodi has a number of ad-on's that makes it easy for you to stream many other games as well.
To enjoy great quality and uninterrupted streaming, you have to download different software layers, which can be a bit overwhelming for most people. However, industry players have come up with great ad-on's that can be downloaded and applied to get you started almost instantly.
When finding the best sport streaming sites, consider Kodi as one of the best options for live Rugby streaming free online.
The best online streaming sites for free Rugby streaming are a handful. These sites deliver great quality sport at almost no cost. Some of these top streaming sites will make you abandon your cable channels and settle in on this free streaming sites. But hey, what is the loss if the best free live Rugby streaming sites deliver a similarly great quality video as your cable service provider?
READ ALSO:
How to use YouTube Music South Africa: A step-by-step guide 2019
How does Netflix work in South Africa 2019
DSTV packages, channels and prices in 2019
Netflix's first locally-acquired SA series, Shadow, drops in 2 days
Source: Briefly News