Best hairstyles for black women in South Africa
Looking good is becoming a must for most ladies. Regardless of your social status, there are several options of hairstyles that you could opt for to look good. Some of these looks come out best in natural hair. Others are specific to a particular length of hair. These options of some of the best hairstyles for black women will be beneficial, especially if you are wondering about what hairstyle to pull.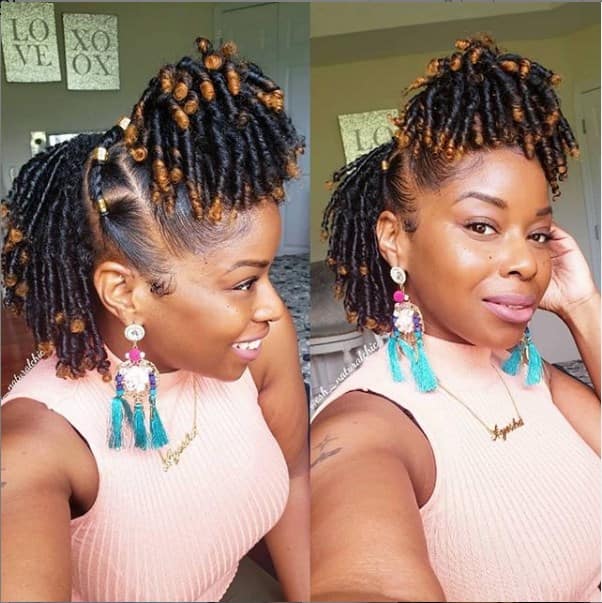 Whether your hair is short or long, or whether you are a lover of freehand hairstyles, there is something special that you could try out and it will work for you. The beauty in this list of the best hairstyles for black women lies in the creativity of the person wearing the style. This makes it easier and better to come up with an improvised version of an existing style.
Hairstyles for short hair
If you choose to go through the big chop and are worried about how you would look, several short hairstyles will suit you. Regardless of the shape of your face, there is a style that would look good on you. The varying lengths of your hair will bring out the best look. These are some of the short hairstyles that you could try out:
Short hairstyles
Keeping short hair is one of the simplest hair hacks. The look is easy to maintain and requires very little attention. The diversity in the different styles that you could try is another factor that makes it a plus. Here are some of the short hairstyles that you could try:
1. The short hair blonde haircut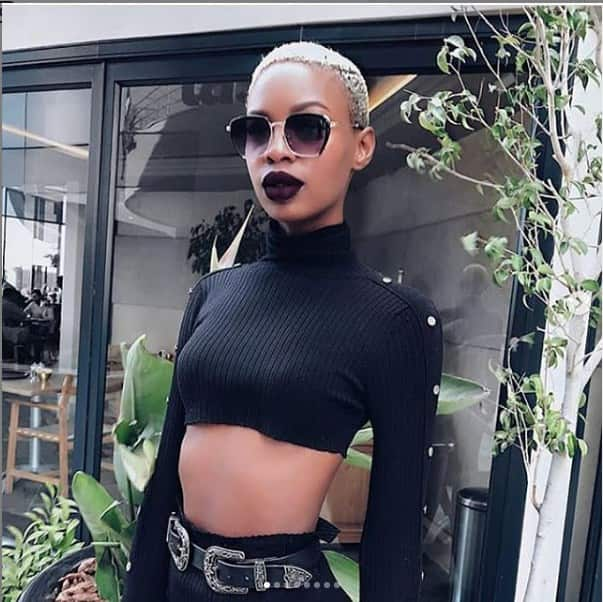 I bet you are classy enough not to mind, looking like Amber Rose. This cut is ideal for any shape of the face. It best suits light-skinned ladies. You do not want to be left out when it comes to looking good.
READ ALSO: 45 Best straight up hairstyles with braids pictures 2019
2. The neat gelled look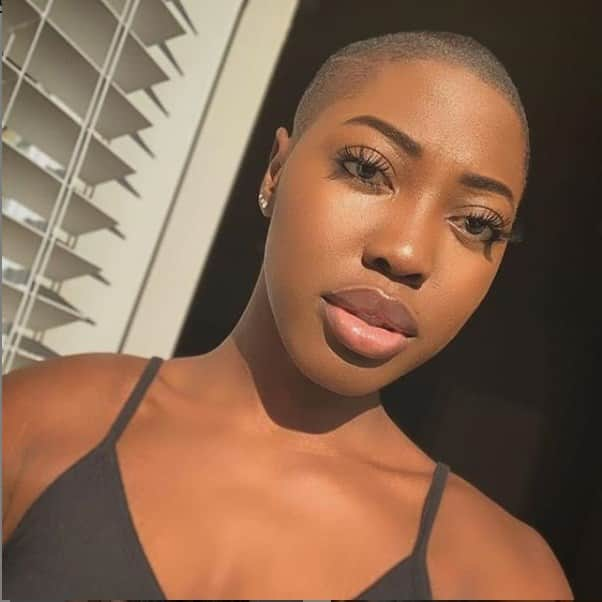 If you are looking for a neat look that you could wear to official places like work, this is the haircut to try out. This look is one of the most effortless looks to maintain.
3. The short and neat afro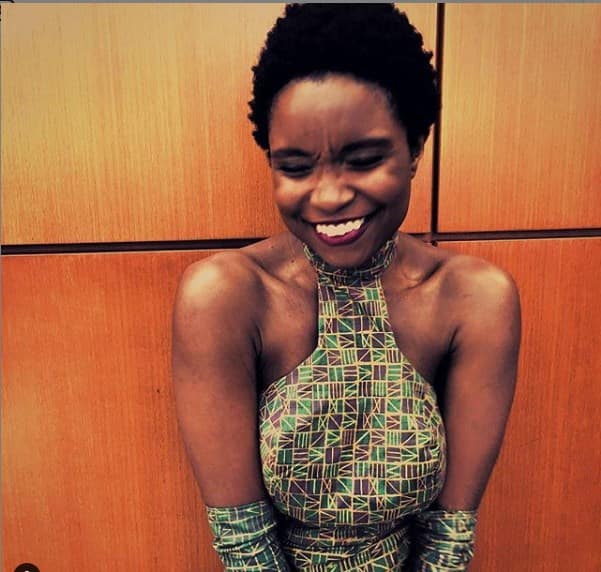 If you are a fan of Black Panther's Lupita Nyong'o, then you would understand the awesomeness in this protective hairstyle. It is one of the most beautiful short hairstyles for round faces. The most impressive thing about this style is the fact that it is easy to maintain. With this look, your wash days can be made flexible.
4. The short ragged look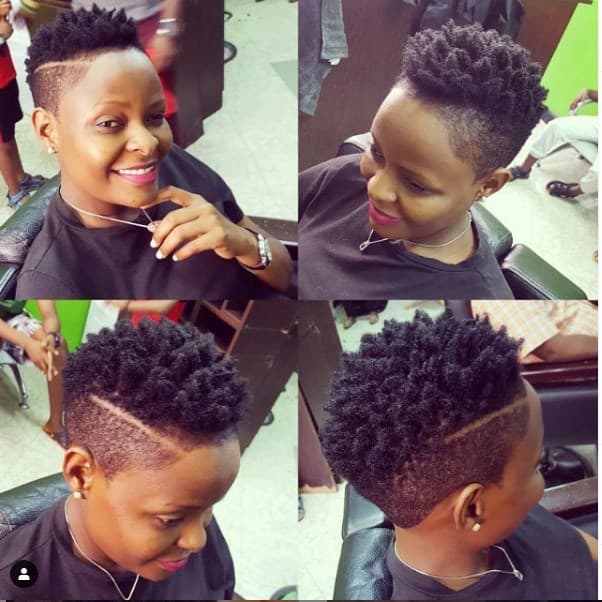 The rugged look is one of the latest and most diverse looks that you could try out if you are a short hair fanatic. To make it more lively, you could dye it.
Bob hairstyles
Forget about pixie hairstyles, because bob hairstyles are the bomb. Whether you are trying out the look with your natural hair, with a weave, or with a wig, you are assured that these styles will never disappoint you. Another thing that makes this look a plus is the fact that you could wear it in different ways like a mohawk.
5. Braided Bob hair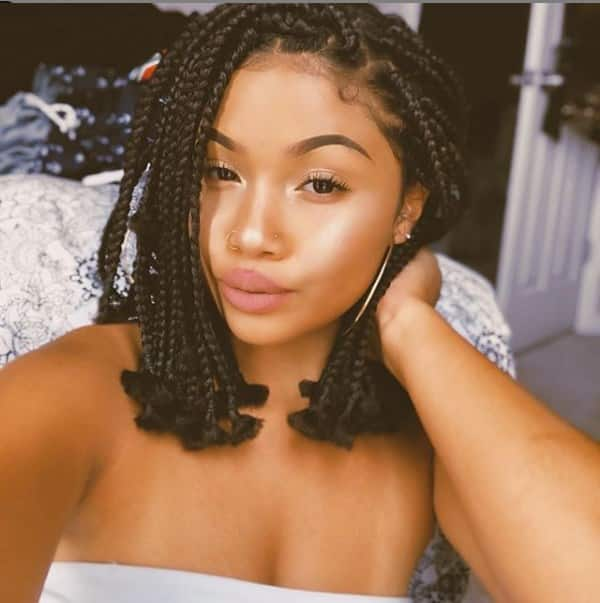 Neatly braided hair never goes wrong. This fantastic look is easy to achieve. The most exciting thing about it is the fact that you can always accessorize it to make it more lovely and stylish. This look is a must try, and it is one of the most preferred hairstyles for medium hair.
6. A bob weave with a bang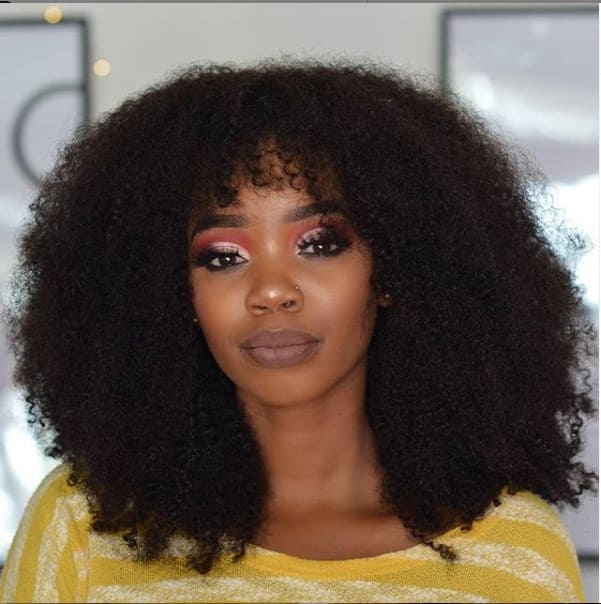 Do you fancy bangs? If you do, then you should not think twice about wearing the bangs in a bob weave. The look depicts different moods. In most cases, it brings out the serious look. It is also easy to style.
7. Straight, sleek short bob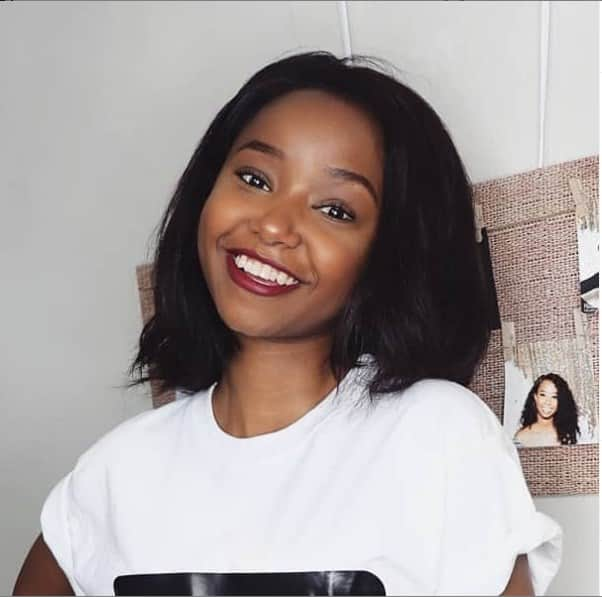 If you are not comfortable about wearing the short bob, you could as well try out the more extended version of the look. This look gives a more confident look. It is one of the most comfortable shoulder length hairstyles.
Braided hairstyles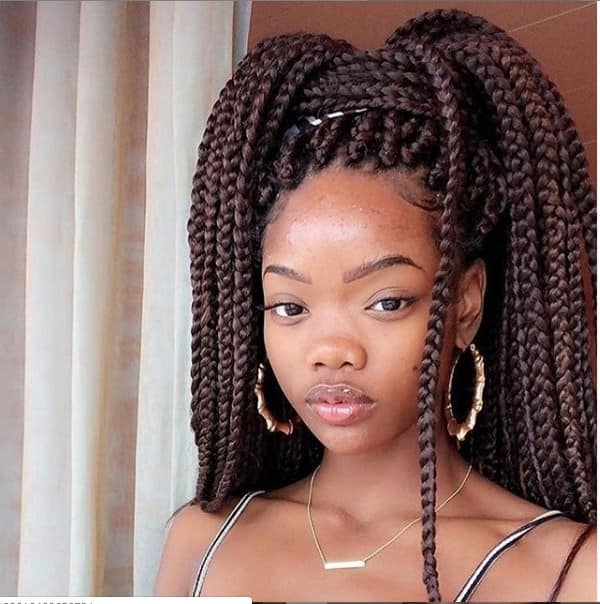 Braided hairstyles are among the oldest and yet most diverse styles that have been in existence. The fascinating thing about this look is the fact that it is the easiest styles to pull and is not limited to the shape of the face of the person wearing it. These are some of the options that you could consider.
8. Faux locks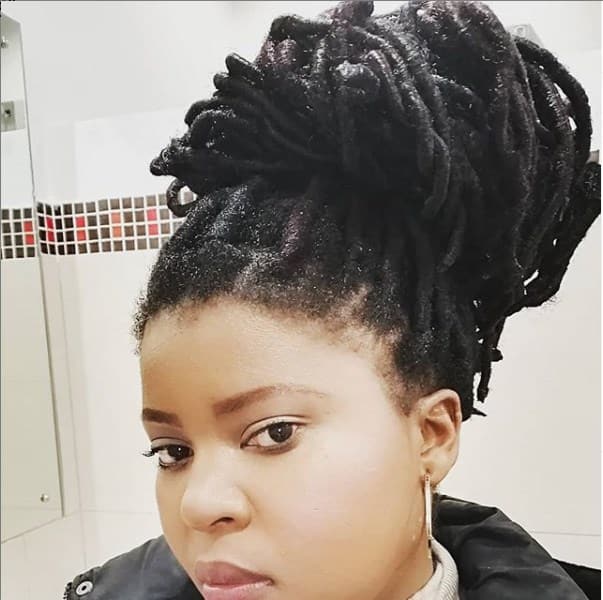 If you wish to pull a look that resembles dreadlocks hairstyles and do not have the patience to let your locks grow that long, you can try out the faux locks. The locks are easy to pull and will offer you excellent service. One more thing that makes it a plus is the fact that the look is one of the ideal hairstyles for long hair.
9. The high up bun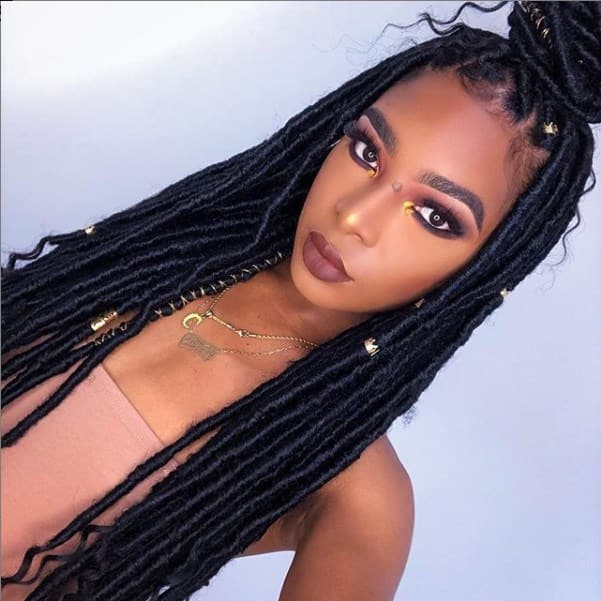 If you wish to reduce the focus on your face, you could always try out the high up bun, which goes well with any shape of the face.
10. The goddess faux locks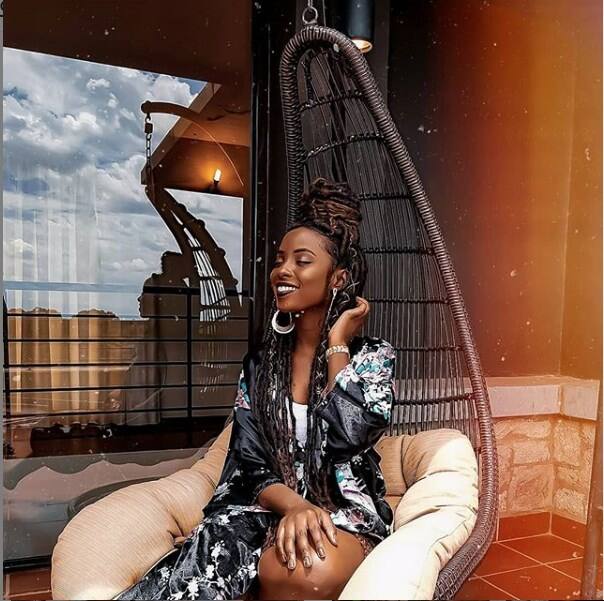 In case you wear your locks for too long, and they happen to become ragged, you could always try out the goddess locks. They have their unique way of looking glamorous. To make the locks more attractive, you can choose to accessorize them.
11. The coloured braided hair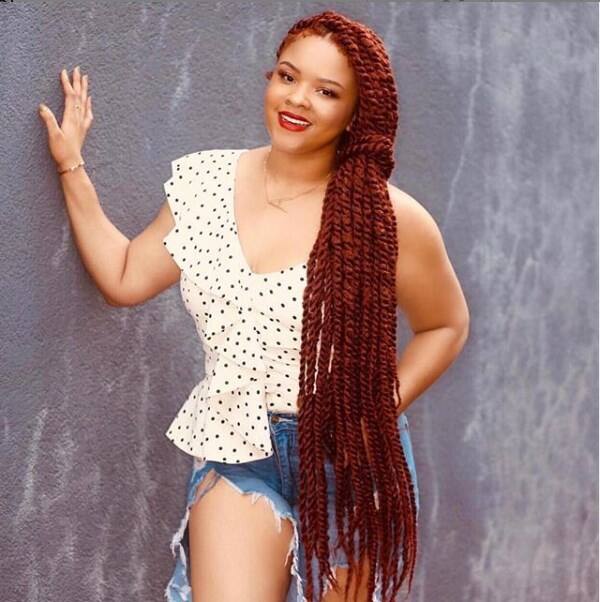 If you are the type that does not mind people looking at you, you can always try out coloured braided hair. One good thing about braided hair is that it is always neat when well taken care of. You do not want to be left out because there is a wide range of hair colour that you can try out.
Cornrows hairstyles
Conrow hairstyles are among the oldest and yet, most diverse looks of all time. This is one style that has gone through cycles of modification to get to where it is right now. The style comes in different forms. These are some of the most impressive styles that you could try out for a glammed up look.
12. The braided cornrow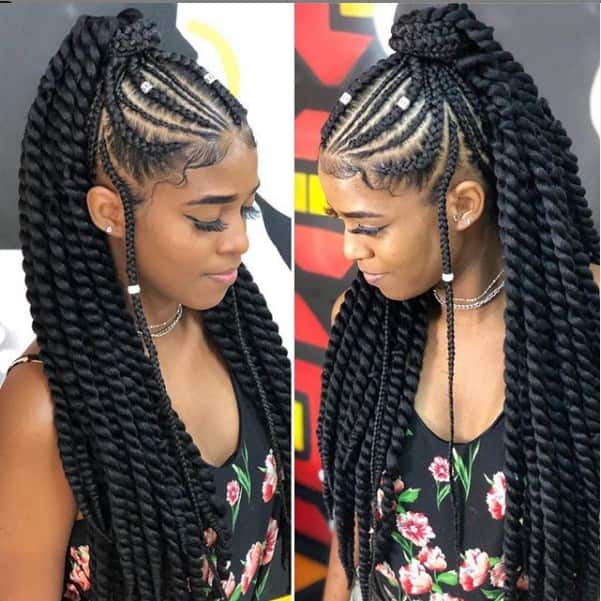 This is a neat look that anyone can pull, regardless of their facial structure. It looks uniquely stunning for oval-shaped faces. The look is also easy to manage and maintain.
13. The middle-part cornrows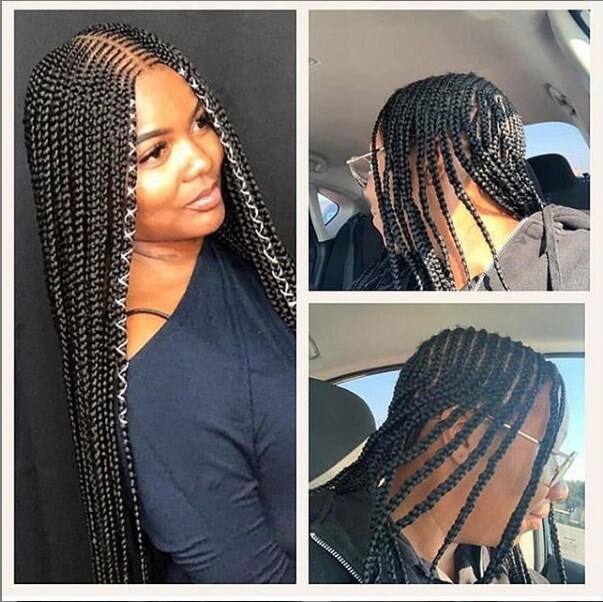 You can also try out the middle part for your cornrows. This look will come out better with smaller sized cornrows. The style does not limit you to a particular type of beads. To give it a more African look, you could go with the African themed beads.
14. The side-part beaded cornrows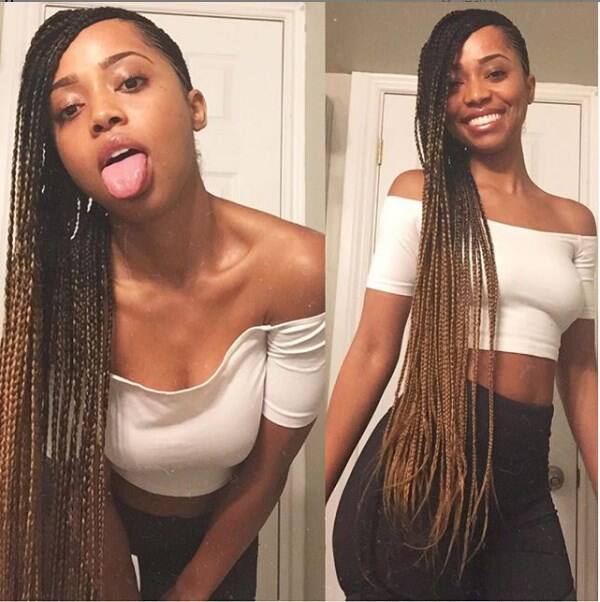 Inspired by Beyonce, the side-part beaded cornrows is one of the most beautiful and yet simple hairstyles for thin hair. The look can also be glammed up by wearing the African beads.
15. Curly hairstyles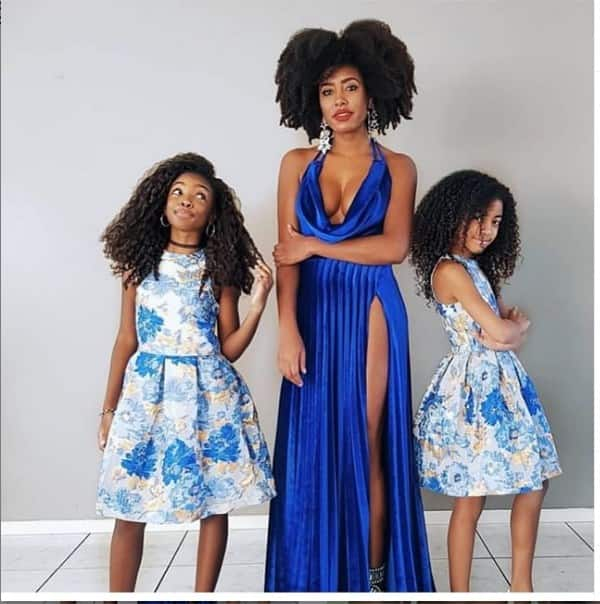 Curly hairstyles are simple to achieve on natural hair. This style works best for thick hair. You could always try it out.
16. Straight back hairstyles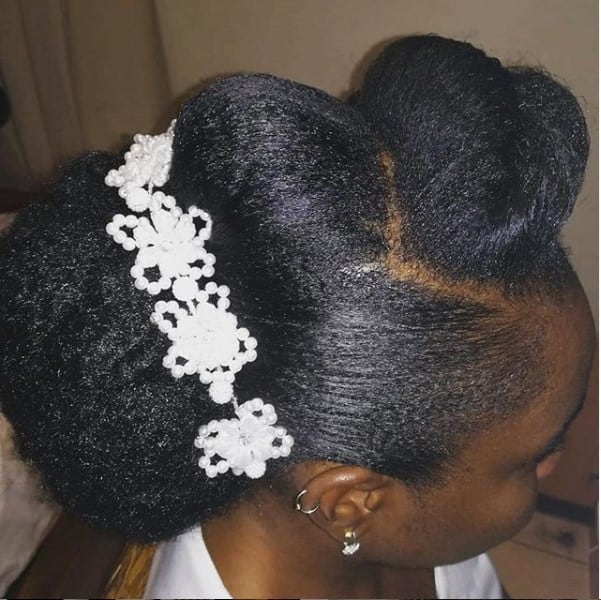 Straight back hairstyles are among the neatest looks that one can pull. The neatness that comes with gelled hair is more comfortable to achieve. These straight back looks can be modified to suit the wedding hairstyles.
17. Short hairstyles for thick hair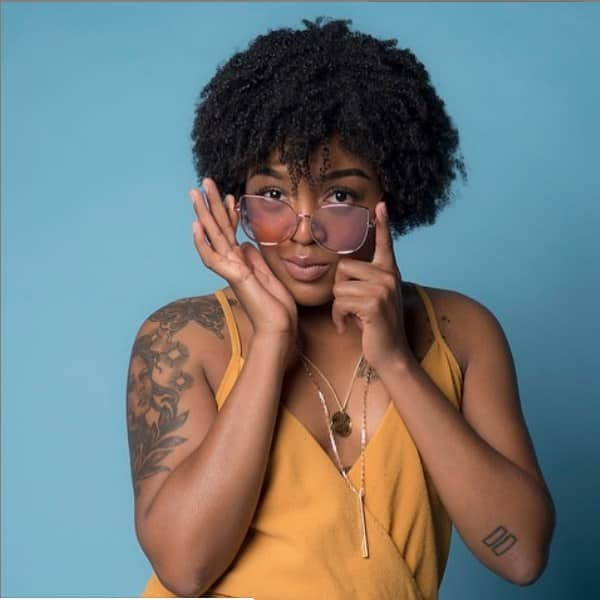 If you do not feel like plaiting your hair, you could try out these short hairstyles for thick hair that will not disappoint you.
18. Bantu Knots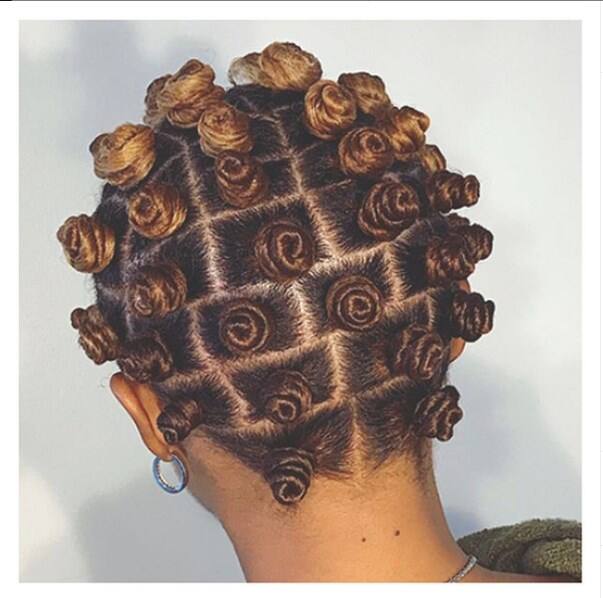 For a neater look, Bantu knots are always a plus.
19. The kinky fro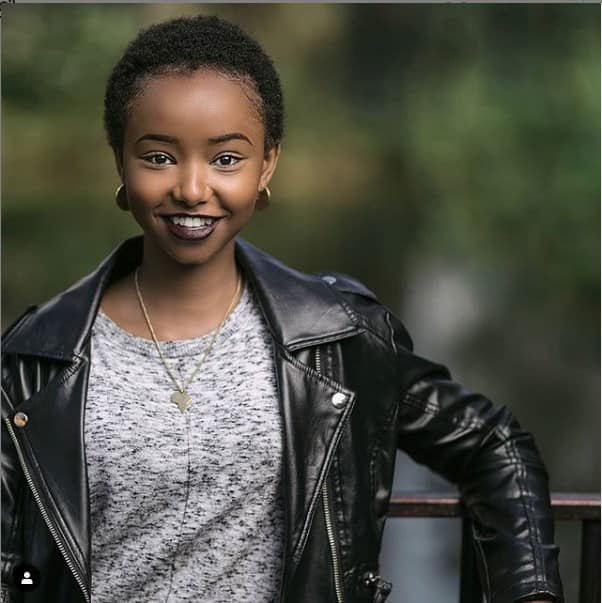 If you intend to pull a rugged look, the kinky fro is the way to go.
20. The dyed kinky fro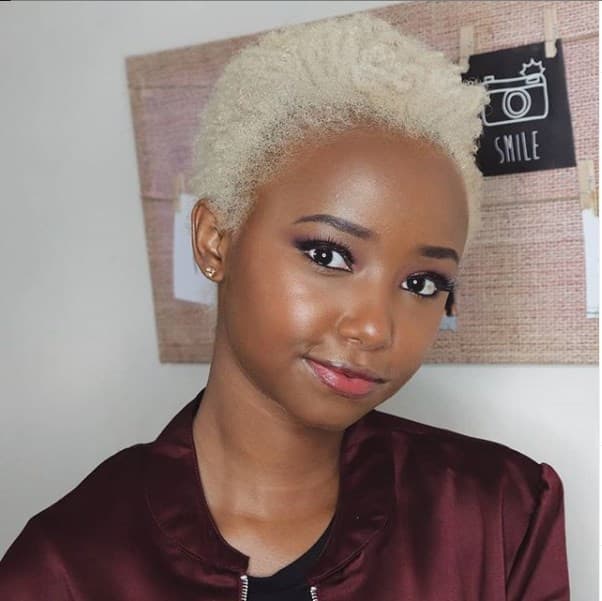 To add a little life to your fro, all you need to do is add a little colour to your hair, and everyone will be complimenting you.
21. Weave hairstyles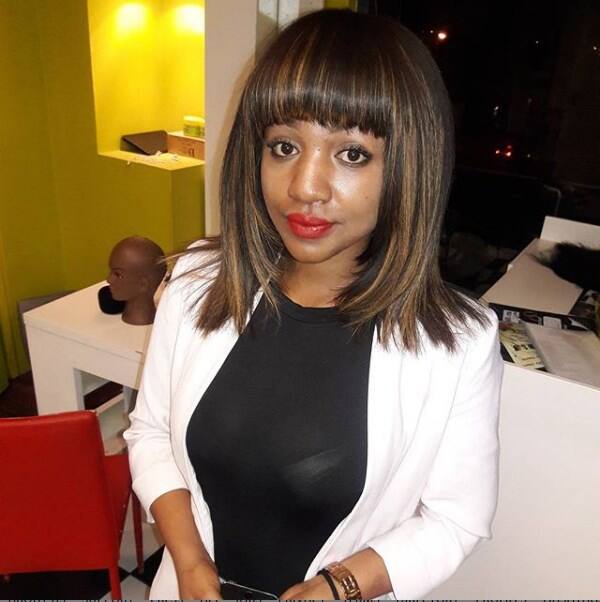 If you feel you need the change and are opting for weave hairstyles, there are a couple of options that you could choose from. The option guarantees a glamorous look. It is also diverse; hence, there is a variety of styles that you could choose from. For a more permanent look, you could opt for the bonding hairstyles
With all these options of black hairstyles for black women, you cannot afford not to look good. The styles are easy to pull, and most of them are affordable. Others require creativity to achieve. To add to it, you can do some of them by yourself; for instance, Bantu knots. If you are not confident about doing your hair, you can watch YouTube tutorials for a guide on how to pull some of these styles.
READ ALSO:
7 Lush hairstyles that Khanya Mkangisa has already rocked in 2019
Nadia Nakai's new hairdo has fans asking a whole lot of questions
Meet the 'hair artist' using an unusual medium for beautiful creations
Source: Briefly News