Shashi Naidoo: 5 facts you have to know
Shashi Naidoo is a gorgeous South African model who is known for her successful and influential careers in acting, entrepreneurship, and fashion blogging. Her beauty and fame has made her one of the iconic South African celebrities and earned her numerous roles as a Master of Ceremonies (MC) in various events and corporate functions in South Africa. She is also a famous and skilled television personality.
A jerk of all traits is the best term that suits the beautiful South African celebrity Shashi Naidoo. Besides her successful journey as a celebrity, Shashi has also been involved in numerous controversies based on her outspoken nature. These controversies have had quite significant impacts on her international reputation and fan base.
The good news is that the beauty has never shied from publicly addressing the issues and has even gone ahead to demonstrate that being wrong is humane. These are but a few reasons why Naidoo still holds a high command of power and respect as one of the rawest female celebrities in South Africa. Below are five facts that shade more light on Shashi Naidoo as you venture in a journey of getting up-close and personal with her.
1. Early life facts
From her unique name, Shashi Naidoo was born and raised in a Hindu religious background. Currently, Shashi Naidoo age is 37 as she was born on a Tuesday, 4th of November, 1980. The Scorpio beauty was born and bred in the Port Elizabeth that is commonly referred to as "The Bay, in South Africa.
Talk about beauty with brains, the model's academic achievements are commendable. In 2007, she managed to graduate from The University of Johannesburg after studying chiropractic medicine. This was after she successfully managed to graduate from Alexander Road High School, where she enrolled in 1997. To peruse her degree in medicine, she had to relocate from her birth city to Johannesburg, where the university is located.
2. Career life
2004 marks the year that Shashi made her first public debut in the film industry. She featured in the soap opera "Backstage" under the alias Linda Mc Ginty. For those who have watched the soap opera, Linda happened to be Ziggy's girlfriend. She advanced her acting career by appearing in SABC 1 soap known as "Generations," and the 2007 program "Society."
As a television host, she was a television co-host from the 2nd of October, 2007 of the South African youth magazine called "EMS Volume 1. The show aired on South African Broadcasting Corporation 1. Naidoo also featured in the MNET soap opera known as "Egoli" back in 2008 where she acted as Sureshi Patel. Her occupation as a model enabled her to win various appearances on both Television and Print commercials.
Some of the brands that she worked with include Sun International, Woolworths, Coke Zero International, Samsung, DSTV India, South Africa Tourism, and ambassador of Discovery, SPAR Gsport Awards, among dozens more. Some of her achievements include taking the first position in the 2009 FHM cover model after previously being voted as the 14th sexiest women in the world. This was courtesy of the 2008 FHM list of world sexiest women.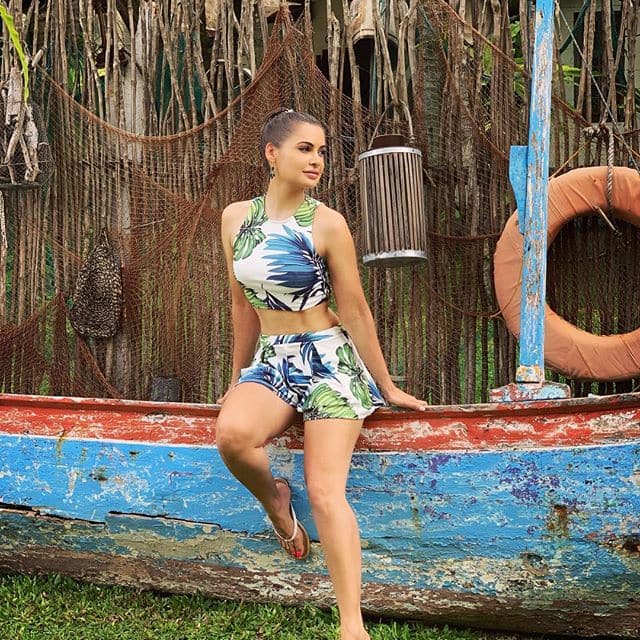 As an MC, Shashi Naidoo has had the lifetime opportunity of hosting some of the most anticipated events. These events range from various corporate associations that include:
Shoprite Checkers Annual Suppliers Awards
International Mohair Summit
The Financial Forum
FNB HR Recognition Award
VW Recognition Awards
Audi Award Dinner
5th Annual Women in Engineering Convention
READ ALSO: Shashi Naidoo claps back at tweep over her affiliation with the BDS
Award presentation
Given her social popularity and professional reputation as a successful icon, the beauty has graced numerous award presentation ceremonies that include:
SAMA Awards
YOU Spectacular and Glamour SA Most Glamarous
Shashi Naidoo awards
As a celebrated icon in the South African showbiz industry, the beauty has received numerous awards that resonate with her social impacts from the modelling arena, beauty, and even youth representation. Some of her accolades include:
Glamour Model of the year
Feather Awards Hot Chick
Take Control Youth Adult achiever of the year
Gsport Style Star of the year
Grazia Magazine top 5 most Stylish
Celebrity status
The beauty is one of the highly followed and loved celebrities in her country. Shashi Naidoo Instagram has a massive following by her fans reaching over 135,000 followers. Unlike most stars, she is quite active in her online social media followers as she follows back most of her fans and has a following of over 1,080 with over 3,311 posts. Her Instagram page profile is @shashinaidoo. On Twitter, the beautiful model's handle is @SHASHINAIDOO.
3. Owner of Alushi models agency
As a successful female entrepreneur, Shashi boasts of owning the Alushi Management modelling firm. She first came up with the idea in 2008 and had only five models working under her agency. Her genius plans and collaborations have enabled her to grow the business such that it currently employs over 400 models. Apart from models, the beauty also has various female celebrities signed under her model agency. Now, she is also the brainchild behind "Fashion with Feeling" NGO that focuses on training and uplifting the skills and potentials of upcoming fashion enthusiasts. The fashion NGO focuses explicitly on teenagers and youth from South Africa.
4. Shashi Naidoo Gaza controversy
Did you know that various Israel government leaders have prohibited Naidoo from visiting Palestine? The story behind the incidence is based on one of the comments made by the model as she talked about the prolonged conflict between Israel and Palestine.
Through her caption on Instagram, the model described Gaza as a "Sh**hole" as her comments were favouring the Israel actions in the conflict. The negative feedback came about as she was talking with one of her followers. Given her high status as a celebrity, her negative comments went viral and lead to massive backlash from most of her followers and fans.
The beautiful South African model then made a big post on her Instagram page and made it clear for everyone that she supports the Palestinian people in their rights for freedom and basic human rights. She also said," I did not know that my pursuit of knowledge would attract the label of "terrorist" or "threat" from the government of Israel. I now know that any person who has a different opinion to that of the State of Israel could be seen as a "threat". I did not know how labels are used to vilify individuals. Professionals such as doctors, authors, accountants, lawyers and even organisations have been labelled "threats" to Israel because they engage in activism. I have come to know them as wonderful souls driven by truth and justice."
Shashi Naidoo nude controversy photoshoot
As a model, Naidoo took the internet with a storm following her uploaded nude photoshoot. She posted the photo on her Instagram that attracted thousands of likes and yet raising eyebrows and mixed feelings.
According to her, the individuals who saw the nude photo and thought that she was immoral represents the perception taken by most individuals who backlashed her. In the Instagram photo, she followed with a caption saying, "NUDITY is not sex, not pornography. It is the human form, reduced visually to its purest state. Uncensored and untainted."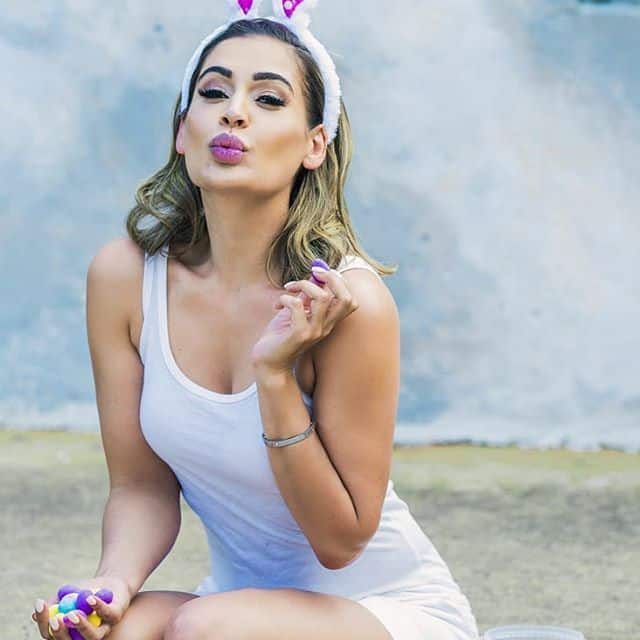 5. Mark Sandler Shashi Naidoo relationship
Naidoo has had one of the most interesting relationships. Just like most celebrity relationships, she started by dating a celebrity like her. Ismail Hendricks happens to be Shashi Naidoo boyfriend. Ismail was a contestant on the reality television show known as "The Apprentice South Africa" that was aired in 2005. Shashi Naidoo husband was Mark Sandler. The two got married in a colourful wedding that took place in December 2009. Two years later, their marriage ended up with a divorce in 2011.
As a professional television personality, Shashi Naidoo is currently working as a co-host of the famous South African television show "Tongue in Cheek." The show is aired through South Africa Broadcasting Corporation. Thanks to her fame and success as a model, the beauty has signed numerous brand ambassador contracts for fashion and beauty brands that include:
Demalogica
Diva Divine hair
Cotlands Children's Home
Tumi Luxury Travel Bags
Glam Palm hair straighter
Shashi Naidoo is a successful South African model, television host, actress, and business entrepreneur. Her rise to fame has had her work with some of the leading fashion and beauty products that relate to her beauty blogging skills. She has also faced numerous high and low times and yet still stands out as an admired celebrity.
READ ALSO: Dr Tumi biography: kids, wife, family and songs
Source: Briefly News