Ever thought of studying at Pearson Institute, but you do not know the exact course to put in for? Among other things, the institution offers an array of courses ranging from humanities to commerce and law so that students can make their choices and achieve their long-held dreams as they study with them. Therefore, to help you make an informed decision while considering studying with the institution, you will get to know about the various courses that they offer in this article.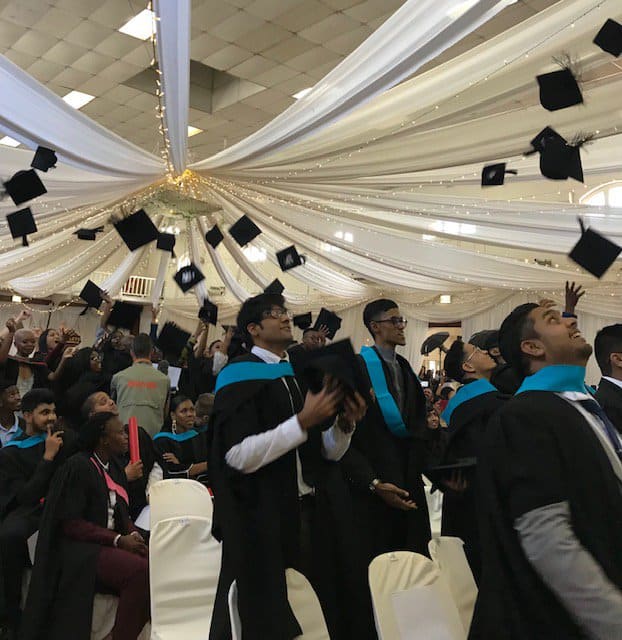 Formerly known as Midrand Graduate Institute, Pearson Institute is known as one of the prestigious institutions with quality education as well as an excellent learning environment. At least, a proof of this is reflected on beautifully-designed Pearson Institute logo. Then, they have academic programmes that are tailored to help their learners gain relevance in the workplace in the 21st century. And very important is the fact that their qualifications are locally accredited and internationally recognised.
Pearson Institute courses
The qualifications and programmes in the Institute have been designed to prepare learners for the challenging world through the acquisition of the latest knowledge and also intimate them with industry trends. This is why every student who is privileged to study with them have always emerged outstandingly and become a voice in his or her chosen career. Specifically, the following are the courses that you can study at the institution:
READ ALSO: List of all TUT courses available in 2019
Commerce and Law
Bachelor of Business Administration
Bachelor of Commerce in Accounting
Bachelor of Commerce in Marketing Management
Bachelor of Commerce in Human Resource Management
Bachelor of Commerce in Tourism Management
Bachelor of Commerce in Law
Applied Sciences
Bachelor of Science in Biomedicine
Bachelor of Science in Biotechnology Management
Bachelor of Science in Computer Science
Bachelor of Science in Informatics
Bachelor of Science in Internet Communication
Bachelor of Science in Information Technology
Bachelor of Science Honours in Information Technology
Humanities
Bachelor of Arts
Bachelor of Arts in Graphic Design
Bachelor of Arts in Journalism
Bachelor of Arts in Public Relations
READ ALSO: Top universities in South Africa 2018-2019
Higher Certificates
Higher Cert. in IS (Engineering)
Higher Cert. in IS (Internet Development)
Higher Cert. in IS (Network Engineering)
Higher Cert. in IS (Open Source)
Higher Cert. in IS (Software Development)
Higher Cert. in IS (Information Systems)
Short Learning Programme
SLP in IT Engineering
SLP in Basic Programming
SLP in Internet Development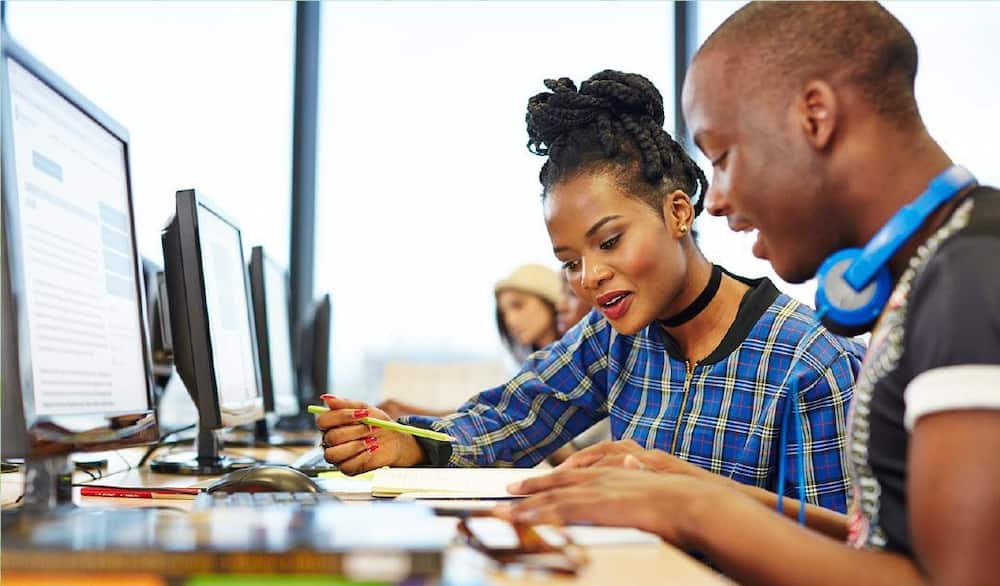 Online part-time programmes
Bachelor of Business Administration
Bachelor of Commerce in Accounting
Higher Certificate in Information Systems (Engineering)
Short Learning Programme in Basic Programming
Foundation Programme
English Language Foundation Programme
While the Institute has made learning easy for students by having various campuses spread across the nation, it is worth noting that some of the campuses do not offer all the courses mentioned above. For instance, Pearson Institute Midrand campus offers 20 courses including Pre Degree Foundation Programmes, Bachelor of Arts courses with majors in Public Relations, Journalism, Psychology & Political Science and Psychology & English.
Pearson Institute Durbanville also has 16 courses including Higher Certificates and Short learning Programme while Pearson Institute Pretoria as well has 16 courses including the Pre Degree Foundation Programmes, Higher Certificates and Short learning Programme. However, Pearson Institute Cape Town campus has one of the lowest numbers of courses that are offered in the Institute as a whole. There are only seven courses including English Language Foundation Programme and two Higher Certificates which students can learn at Pearson Cape Town.
Pearson Institute fees
There is no generally-fixed amount that students are to pay as far as their studies are concerned at Pearsons Institute. This is why students are usually encouraged to visit any Pearson Institute campus that is close to them so as to get a full quotation as well as the break down of fees options.
READ ALSO: Advantages and disadvantages of access to free basic education
If you also have any other concerns as touching your studying such as the course requirements, how to calculate your points and career opportunities that are available, you can always download the Pearson Institute prospectus, or you contact the Institute.
Pearson Institute contact details
Apart from the opportunity that you have to contact each of the 12 campuses of the Institute, their central contact information is given below:
Pearson Institute of Higher Education,
44 Alsatian Road, Glen Austin Extension 3,
Midrand, South Africa, 1685.
Phone number: +27 11 690 1700
Email address: info.pihe@pearson.com
Website: www.pearsoninstitute.ac.za
Now that you know the courses that are offered in the Pearson Institute, selecting a course of choice should no longer be a challenge to you. But then, it is important that you check through the courses in line with what your aspiration is so you can make the right choice. Besides, remember that you do not have to study at the main campus; with various campuses that are all over the country, check through the courses that are offered in your choice of campus before enrolling eventually.
READ ALSO: List of all Oxbridge Academy courses