60+ African dresses for business and casual wear
Choosing the right African dresses for different occasions is the first secret to being stylish and relevant. While there are attires that suit every occasion, there are specific African attire dresses that will only function for casual events or work as formal wear, anything else would be a case of misplacement.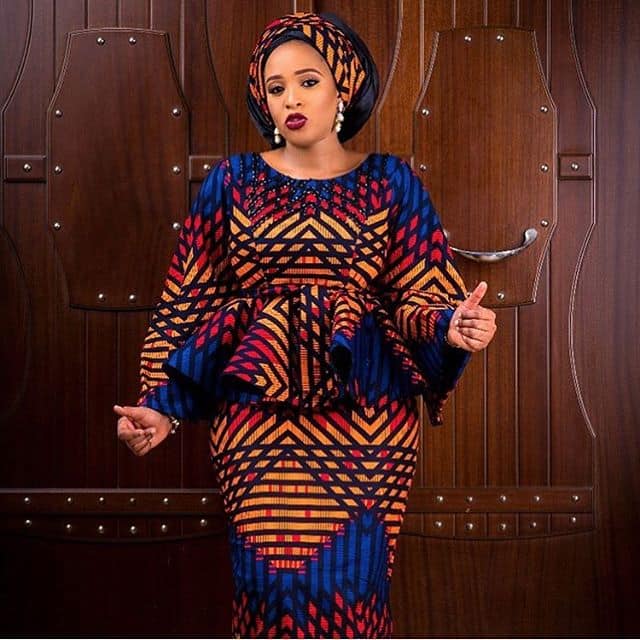 To avoid looking out of place, always check the different African print dresses available for varying categories. With the right African print dress, any lady will always look the part. This is exactly what women need. That said, check out the following greatly inspired business wear for women. These styles are not only classy, but also chic and trendy. With these, you will command the respect that you deserve, not to mention the fact that you will make heads turn because of your sense of style.
Chick and sassy African print dresses styles
The right African attire is exciting and interesting. With the many different prints to select from, chances are that you will never wear the same style twice. After all, no one said that office wear should be boring and dreary. Adding in a bit of colour while sticking to the acceptable and expected formality is the in-thing in modern times. The following are examples of attires that will make you a cute office lady that rock African dress prints with confidence.
1. Rock in purple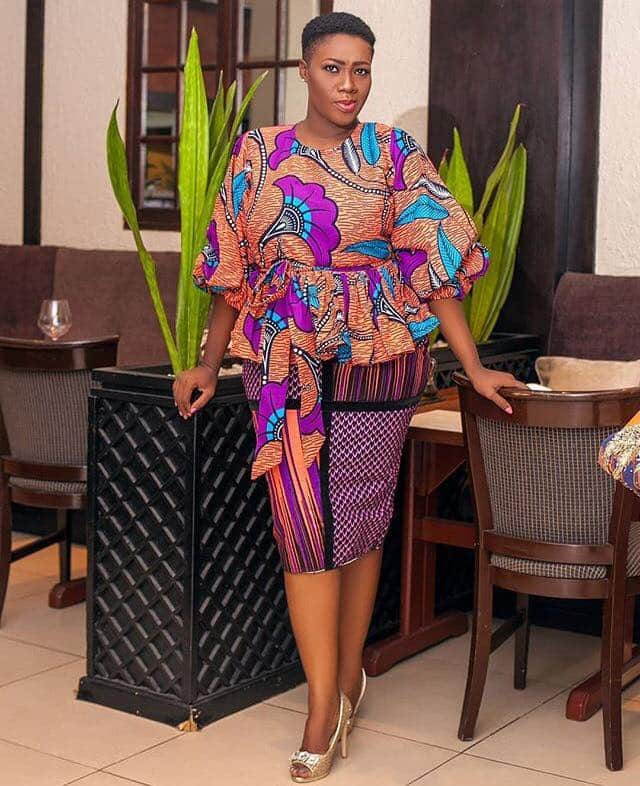 Bring your 'A' game to the office while rocking this comfortable yet classy style. The attire covers all the right places without necessarily making you appear overdone. Wearing this will give you all the confidence you need to impress your investors.
2. Kill it in a top and pants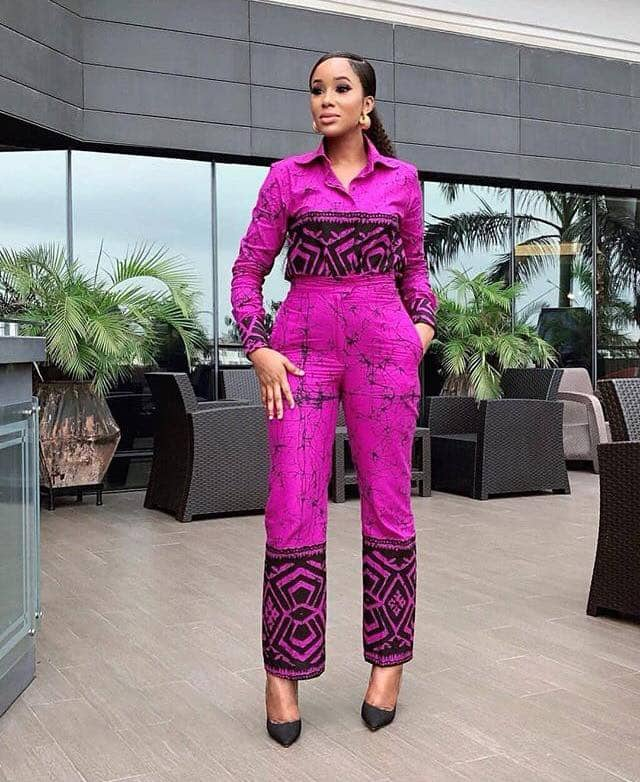 This look confirms that you are indeed the boss lady around. Even though it is not what many would expect, rocking this on a Tuesday or Wednesday will ensure that you maintain your classy style even when the week is running out. It is the perfect example of how versatile African print designs can get. You can have it in your favourite colour and continue making heads turn, especially if you pair it with the right colour of heels.
3. Simple and chic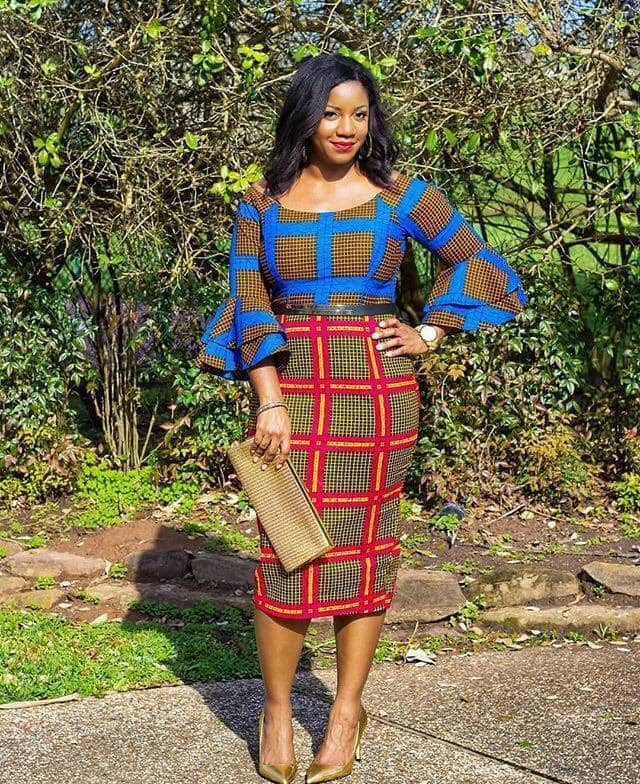 An excellent choice for when you have to attend an official meeting out of the office. This makes you come out as a very creative but assertive woman. The fact that you are bold enough to play around with colours also proves that you are confident. It may just be the attire you need to close the biggest deal ever.
4. Black, yellow and purple goodness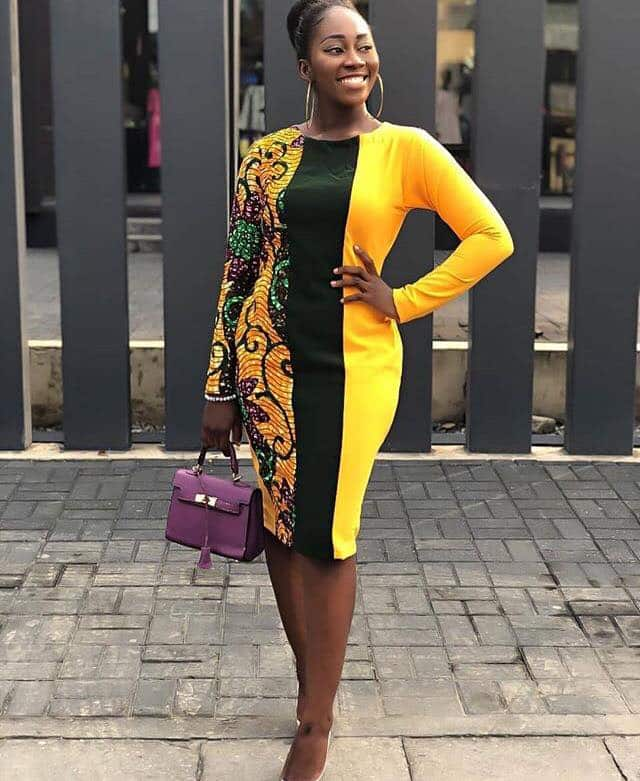 Are you a lady that loves to keep things simple and minimal? If so then you will definitely love this three-piece wear. You do not always have to wear a full African printed dress. Let your tailor get creative and mix it up in a manner that works just for you. You sure will be the envy of many if you turn up in the office like this, with your matching bag.
5. Floral dress for an easy day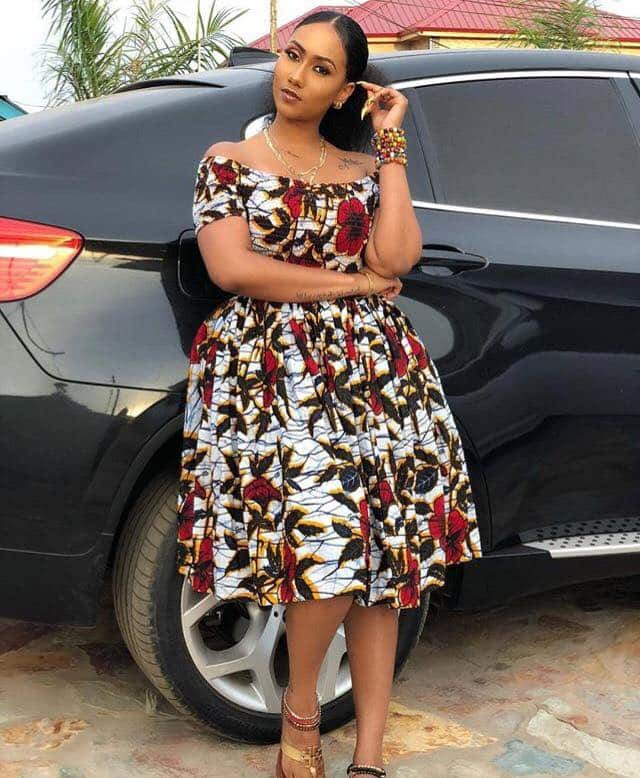 You do not always have to be too serious while at work, especially on Fridays. In case you have plans later in the day and are not keen about going back home to change, this floral print attire is perfect. Every lady should own one of such African attires for weekend office days. What's more, you can always use it for other informal occasions too.
6. Perfect in red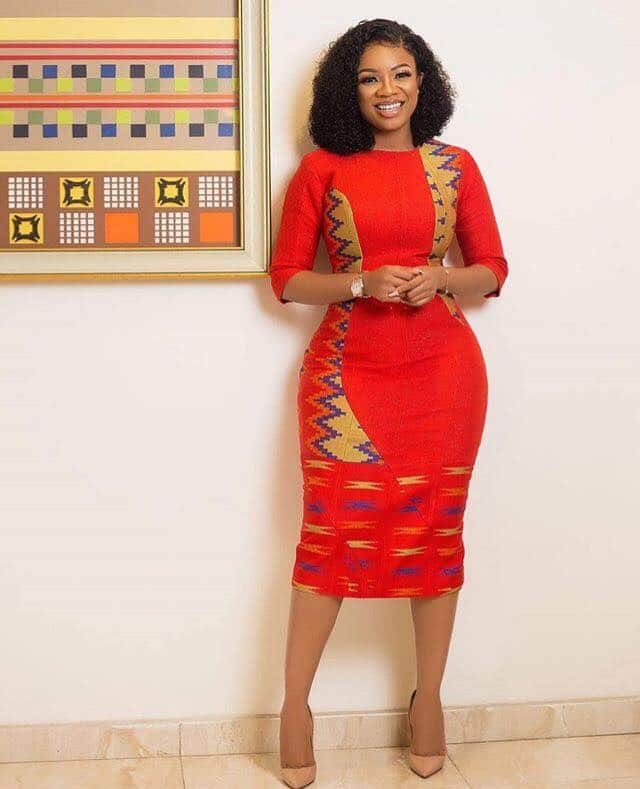 This one will make you like a goddess that is in control. No matter which day you wear it to the office, everyone will know that you are in a serious mood. It is such simple African dress designs that make statements the loudest.
7. Slay in mermaid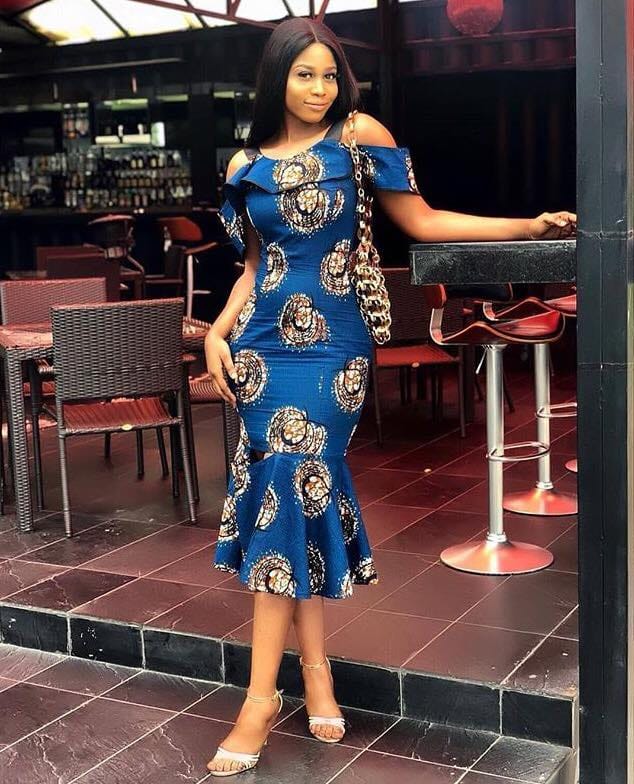 When you choose the right colour, a mermaid-inspired attire can work for the office. You do not have to buy two different garments when one can work on two occasions. You can also wear this to a social function.
8. Belt up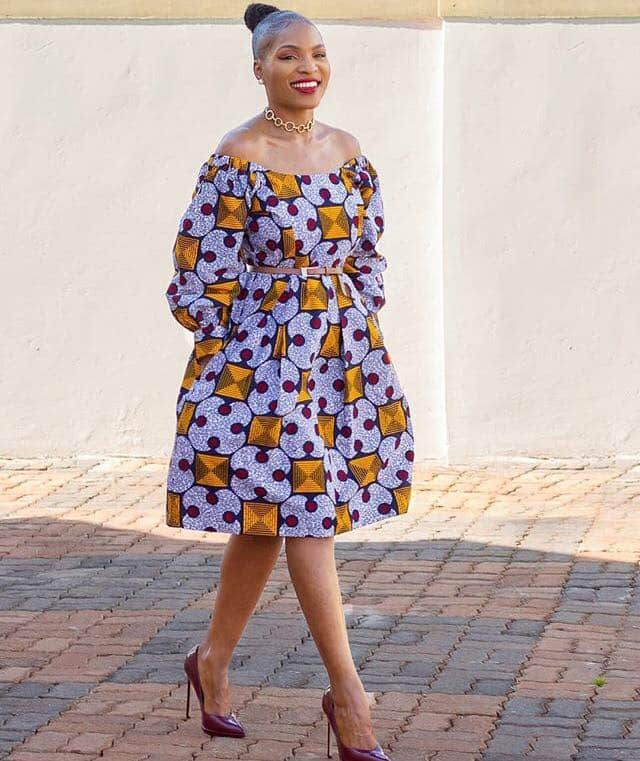 The thing with African dresses design is that they are some of the simplest to accessorize. You do not have to overthink when picking out this off-shoulder for the office or wedding. All you need is a slim belt to make the lower part of the dress pop. Pair this with your favourite 6-inch heels and a simple pair of earrings and you are good to go.
9. Button-down dress with class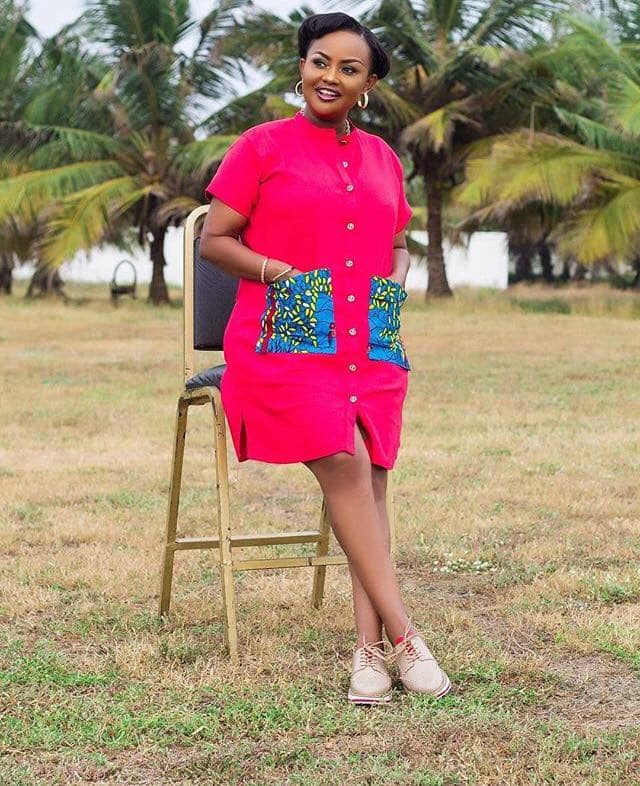 If you have been wondering how to wear one of your African print shirts then this should inspire you. The above pink button-down shirt dress with African print detail on the pockets is an excellent choice for both the office and casual wear. All you have to do is to wear the right shoes to make it formal or informal. It is perfect for women that love keeping it real and simple.
10. Full-neck dress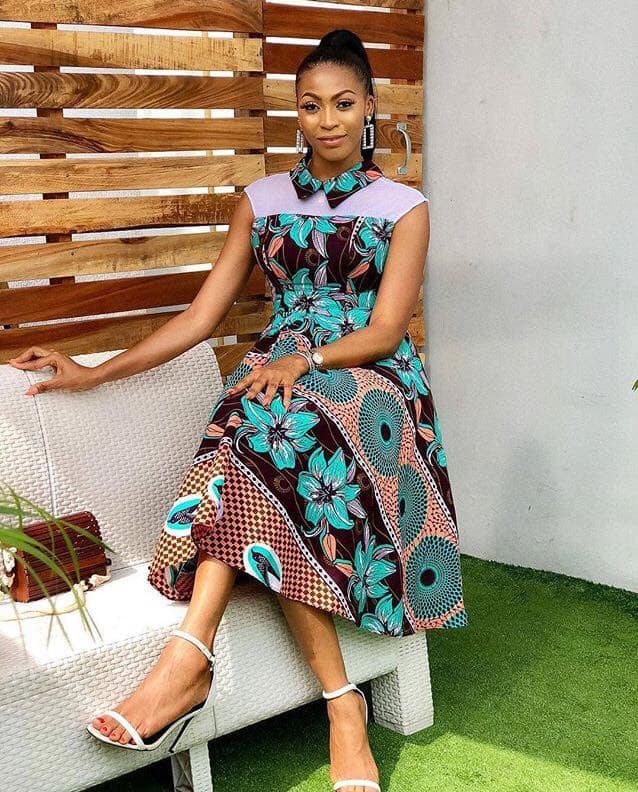 This is yet another excellent and decent choice for the office. You still get to bring your sense of style with you without showing off too much of your skin.
Traditional African dresses for the office
There have been a lot of changes in the fashion industry. However, even with the passage of time and changes in the industry, there are styles that are timeless and classy. These have stood the test of time and keep resurfacing every other time. Choosing these for your office wear will always make you appear stylish.
11. Short dress with wrap a coat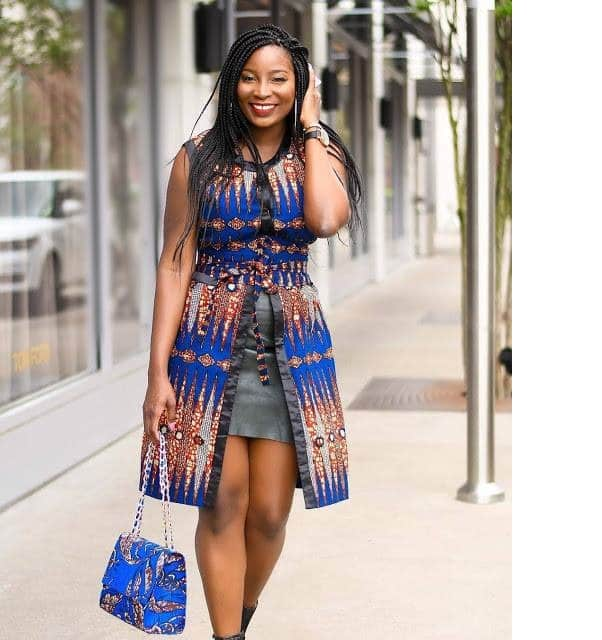 This style is not new in the market. What may have changed is the variation in prints and combinations or pairings. In fact, it is one of the beautiful African dresses anyone can own for the office. You can never go wrong with this style.
12. Top-skirt dress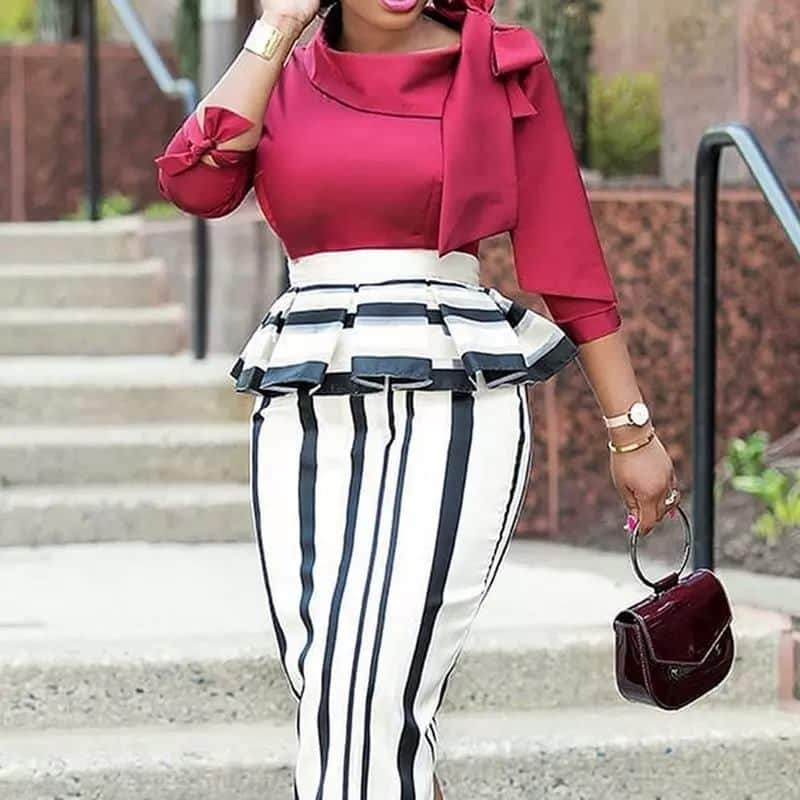 This is another classic pick for the office. Currently, tailors prefer to match the upper part of the dress with Ankara tops to give it an authentic feel. The only secret here is to ensure that the up and bottom part blend seamlessly.
13. Long sleeved and pleated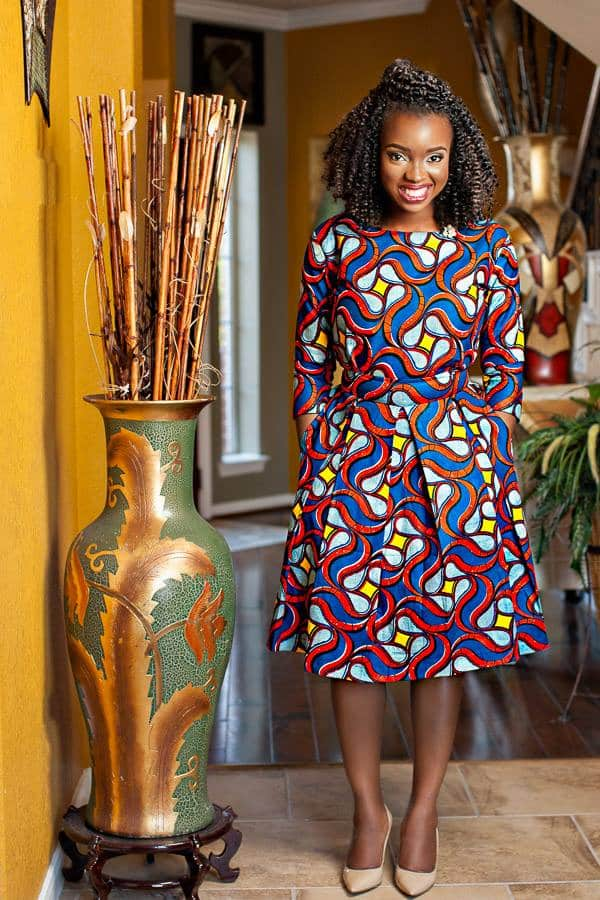 This is one of those Africam outfits that will never go out of style. The pleat detail gives it a sense of sophistication whereas the long sleeves make it decent and appropriate for formal wear. Match it with suitable low heels and you get the classic look of the 70s.
14. Mix print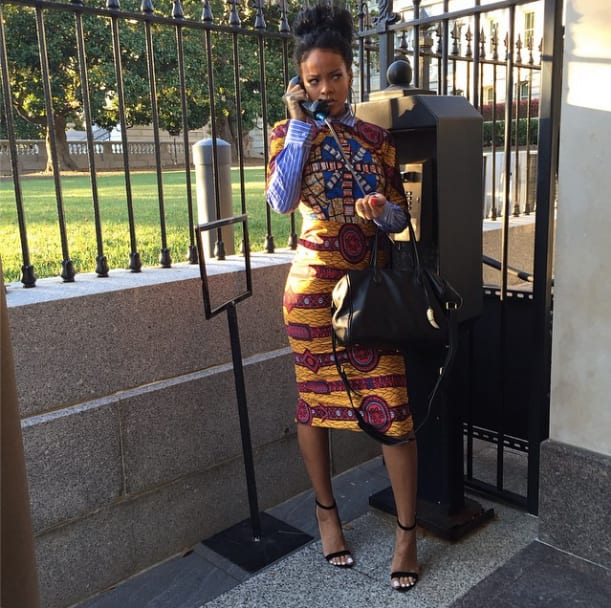 This one did not start recently too. The making of Ankara dresses and including a different fabric pattern and print to break the Ankara is not only stylish but also chic and classic. What's more, you will always look fabulous.
15. Ankara coats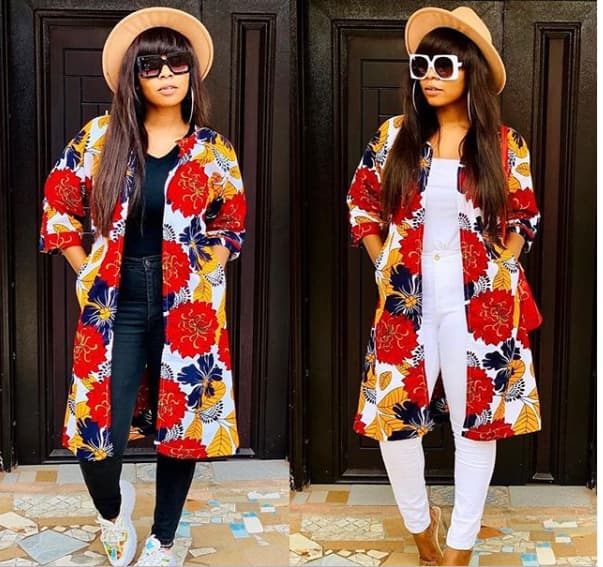 Ankara coats have been around for quite some time. They can either be long or short depending on what you prefer. You can add them to your Friday casual office wear to bring in the local touch.
16. Maxi with coat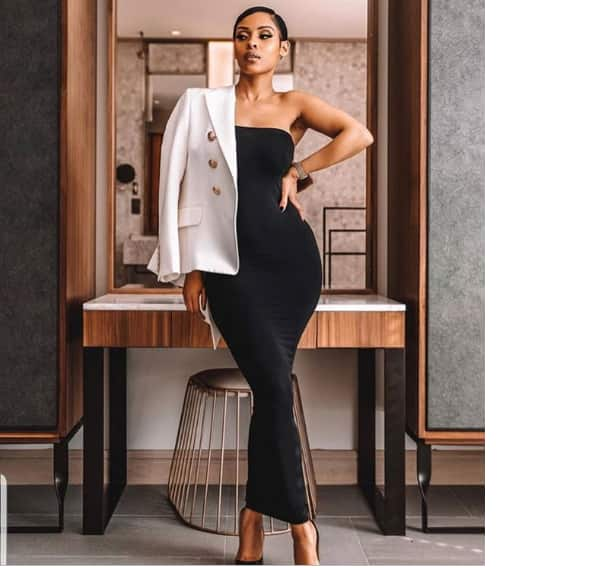 This is a classic style that is not going anywhere any time soon. It is easy and a quick solution to a busy woman that has very little time to doll up in the morning. It always works!
17. Dashiki dress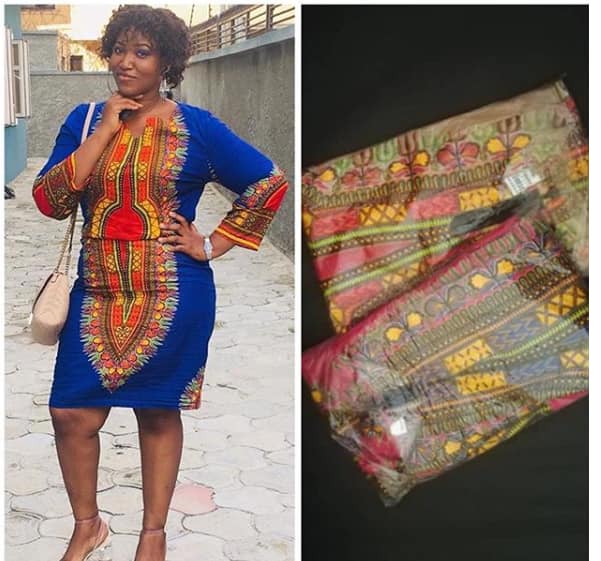 Dashiki is an attire which when chosen in the right colour works for the office just well.
18. Kente goodness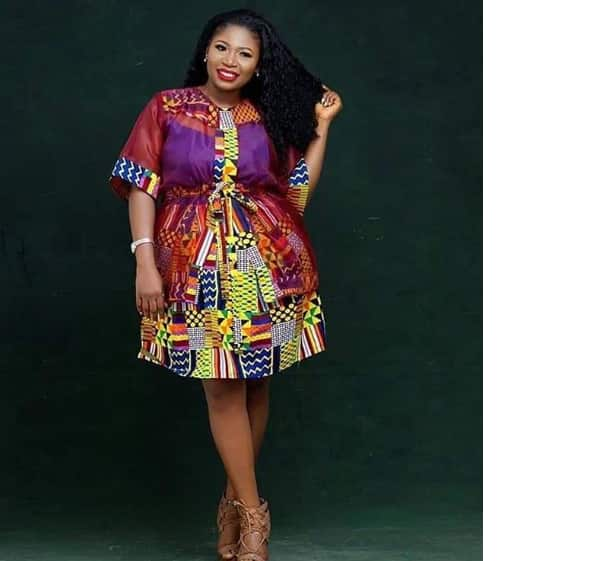 Nothing screams African better than a well styled Kente attire. Give it a modern touch to make its timeless style pop out even more.
READ ALSO: 45 best Sepedi traditional attire images for ladies and men 2019
Casual wear for women
Apart from attires that work for the office and other official purposes, ladies need attires for all other kinds of social affairs. Fortunately, designers have been working round the clock to ensure that there is something unique for every woman. Check out the following styles for your next function.
Social event attires
These are suited for functions of such nature. When next you want to attend a wedding in style, or a family gathering, consider any of the following styles.
19. Cold shoulder shift attire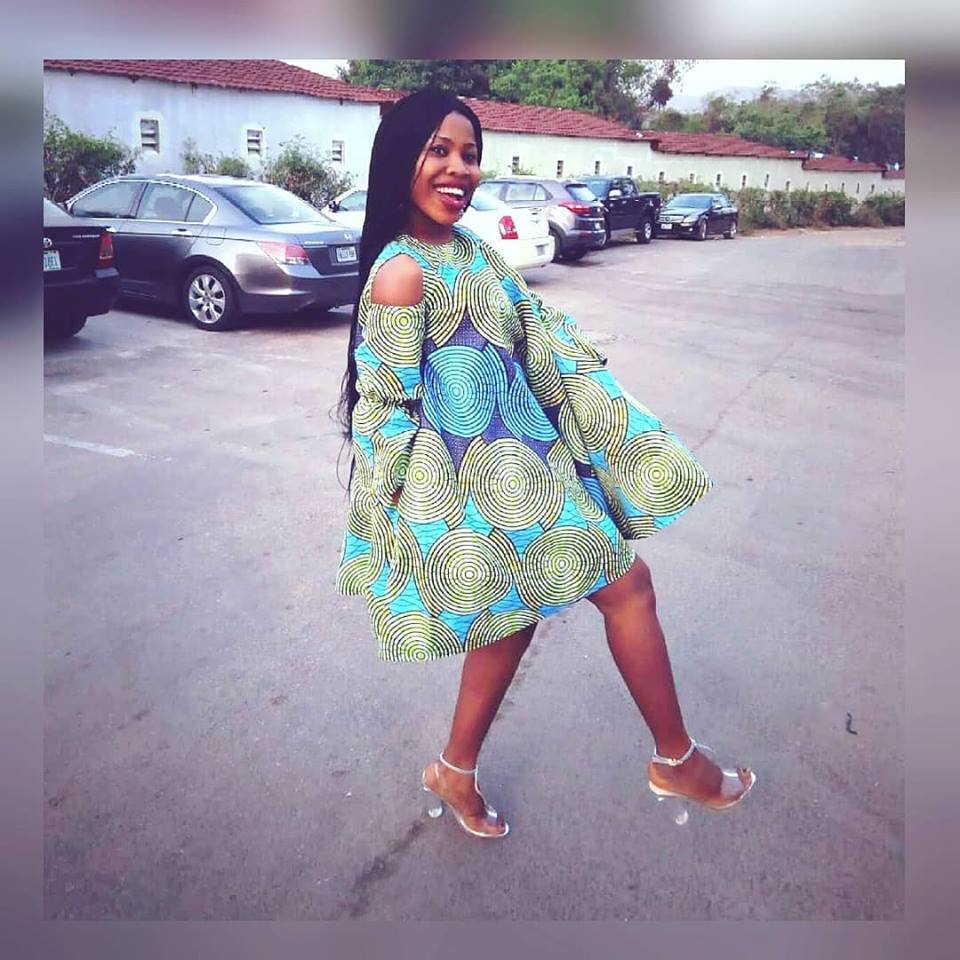 This is an excellent way to start your weekend. Show off a bit of your shoulders and let people see your cute legs.
20. Short-dress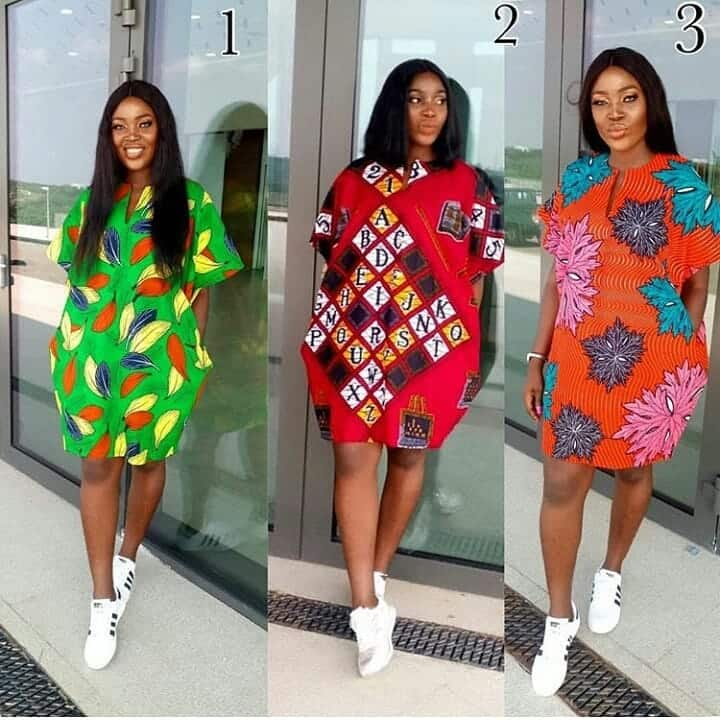 Pick a short dress in a colour that you love. The fact that it has a short in it makes it very unique.
21. One shoulder and trouser with wrap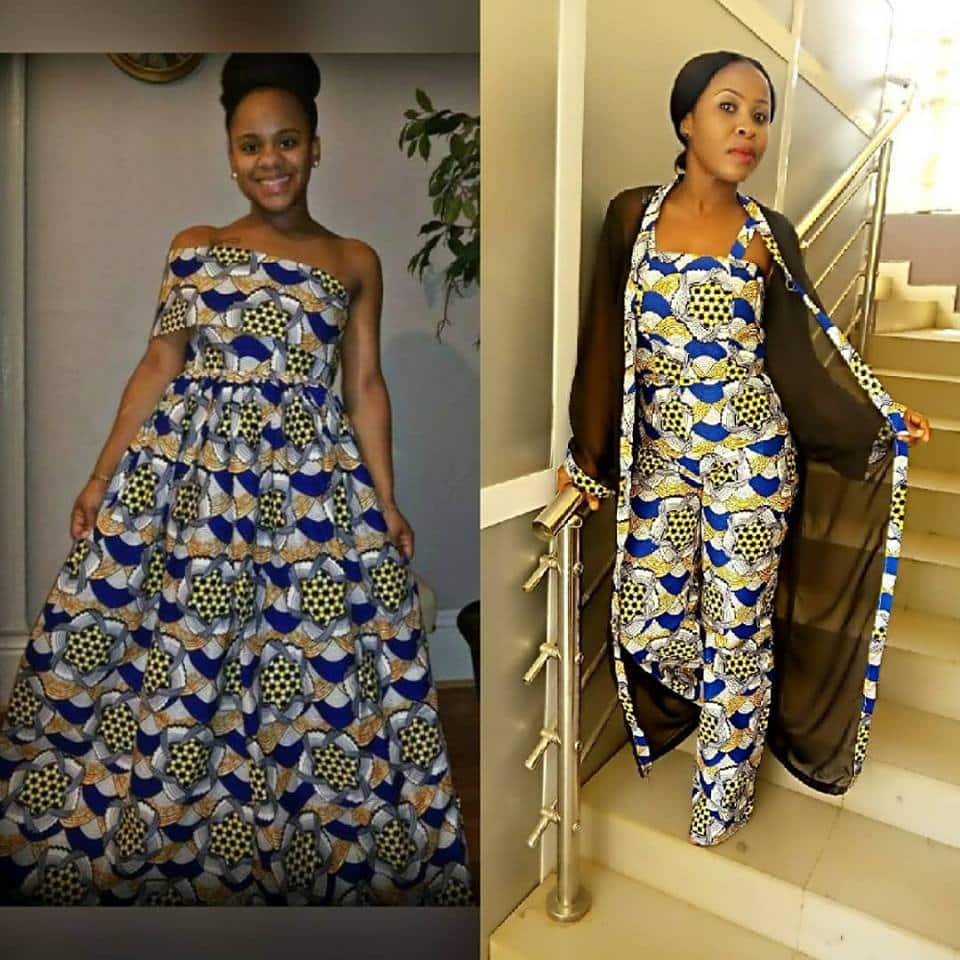 You can always look cute in any African print fabric. You can have it made in a jumpsuit or a one-shoulder maxi.
22. Lace detail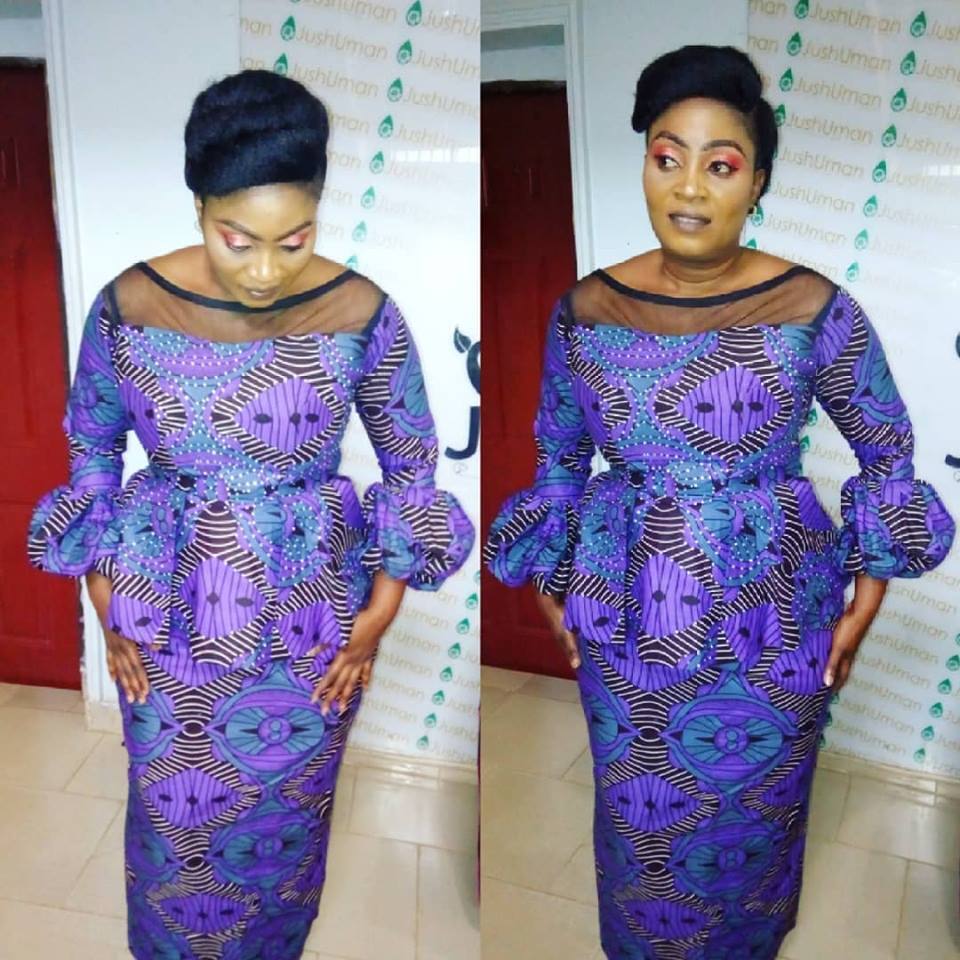 This is a perfect example of an attire that will work for a mature woman. You can use it for church or other functions like weddings and still stand out.
23. Yellow off shoulder with scarf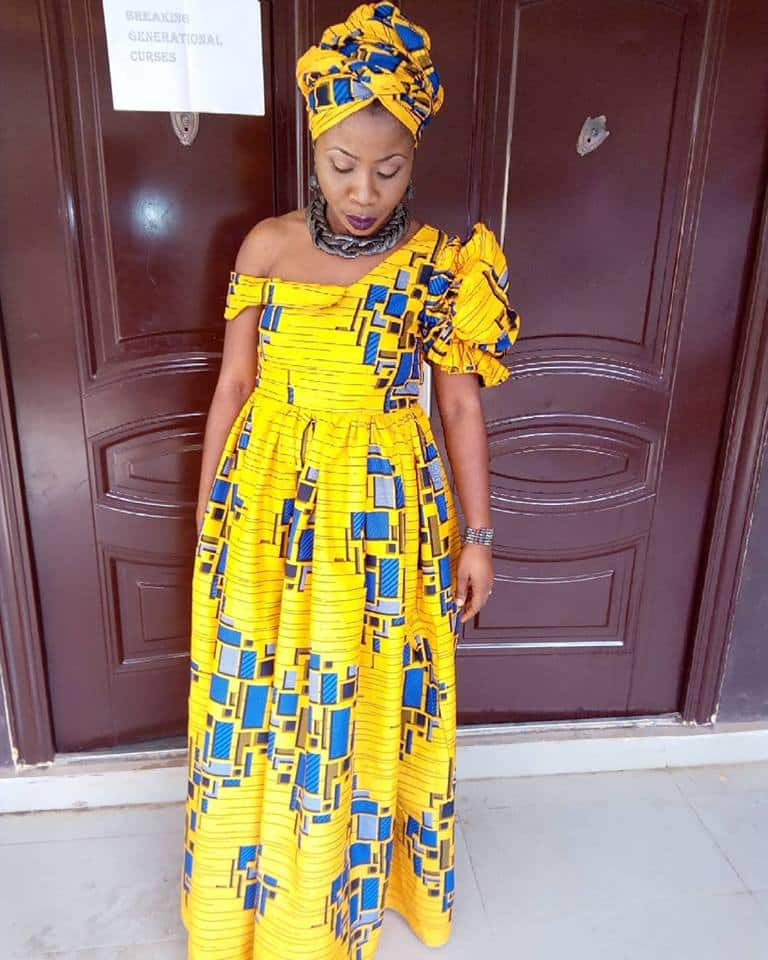 This yellow maxi will make you look like the goddess that you are. Add a touch of headscarf especially if you are attending a church service.
24. Blue short sleeved cape dress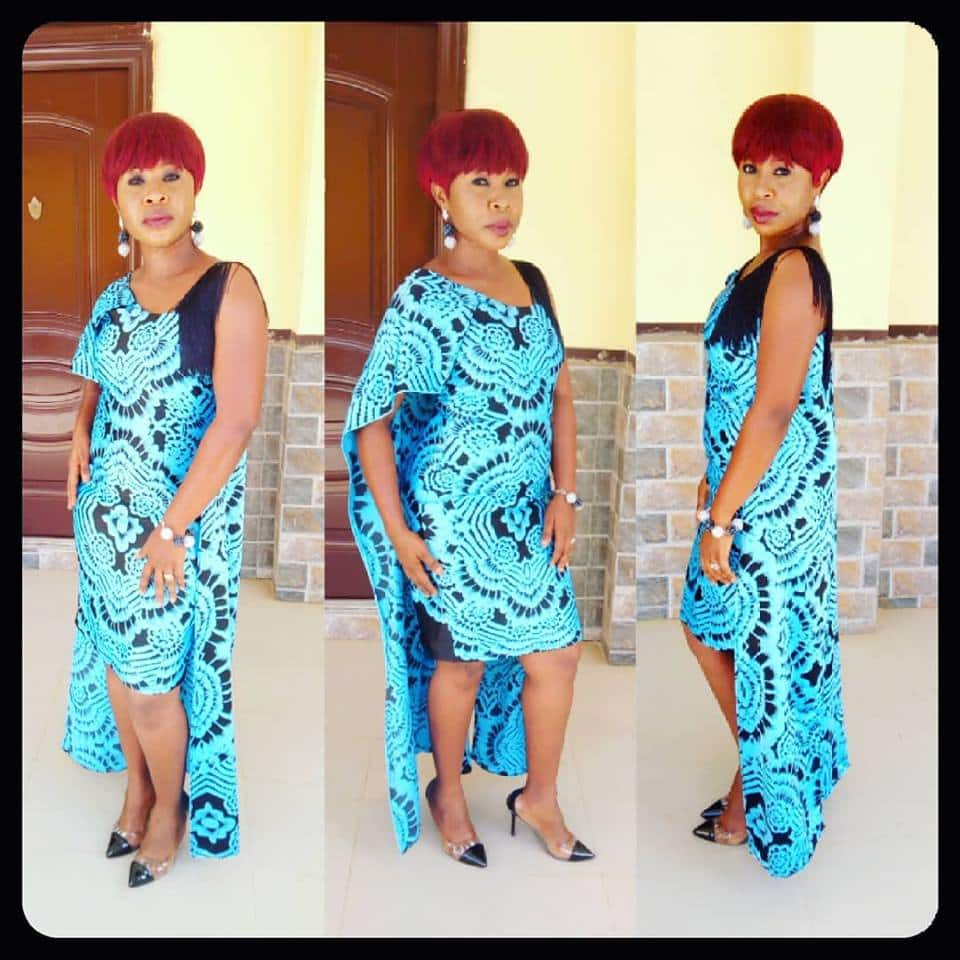 This style will give you a sense of royalty. It may be short at the front but the extension at the back makes it decent enough for church functions too.
25. 3 quarter nice dress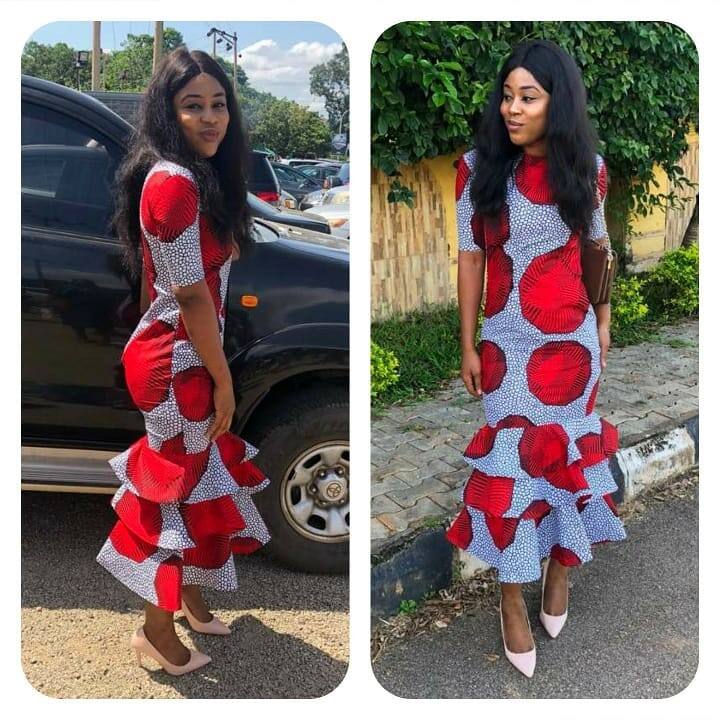 This mermaid-inspired attired with a twist will make you stand out in any function. You can be sure that you will be a show stopper.
26. Off shoulder T-dress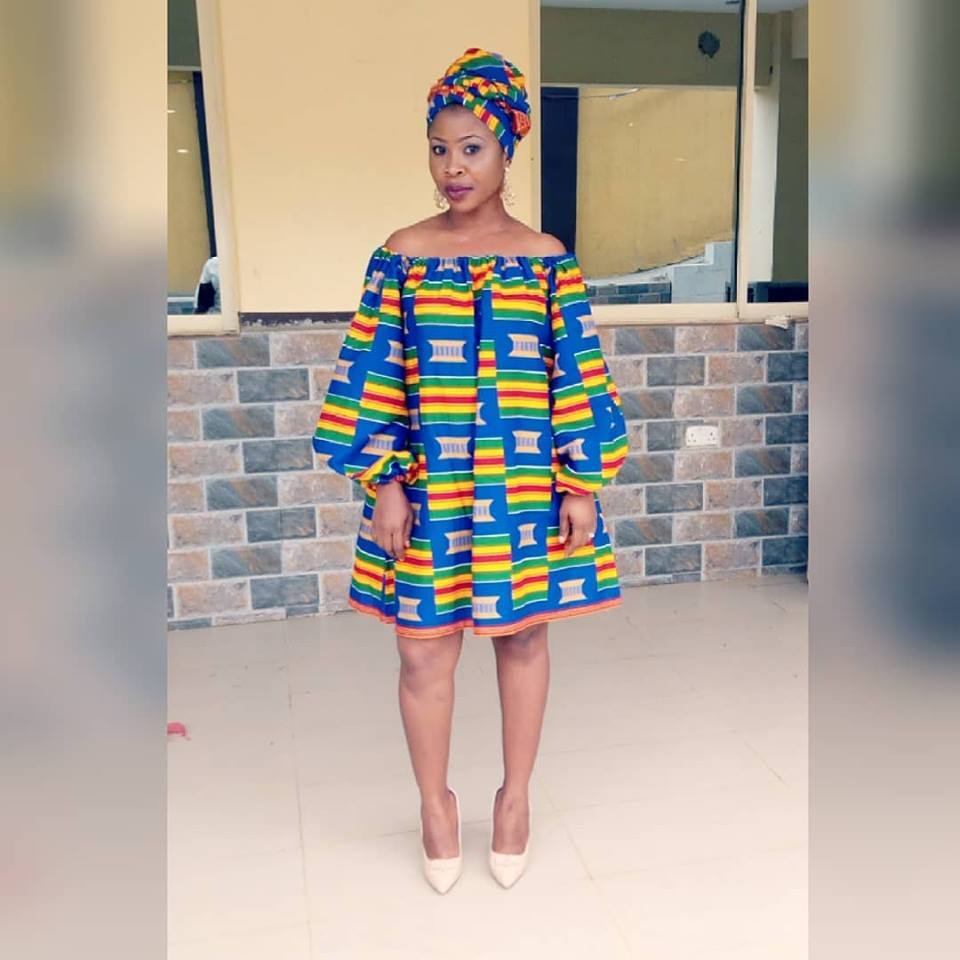 Although this style might be common, you can make it stand out by adding a head scarf to it.
27. Thigh-length slit dress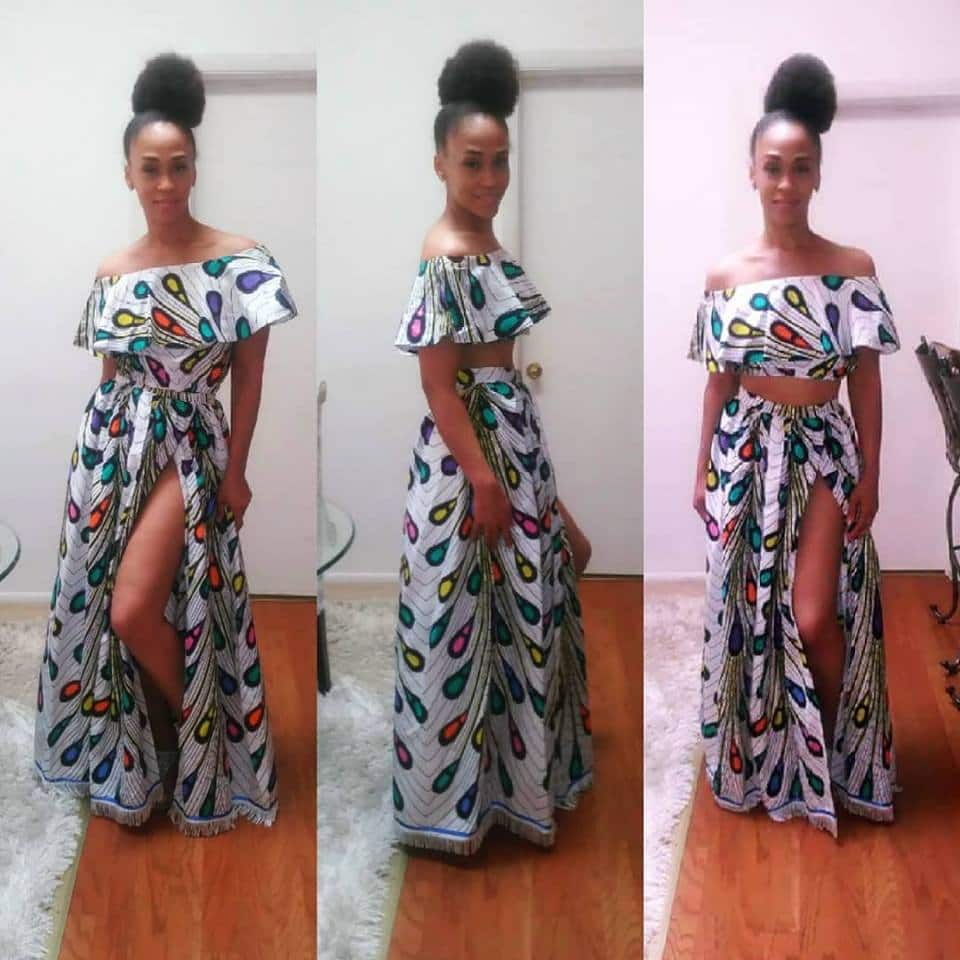 This style is great for a woman that loves to show off her skin. If you are bold enough then you can enjoy this.
28. Play dress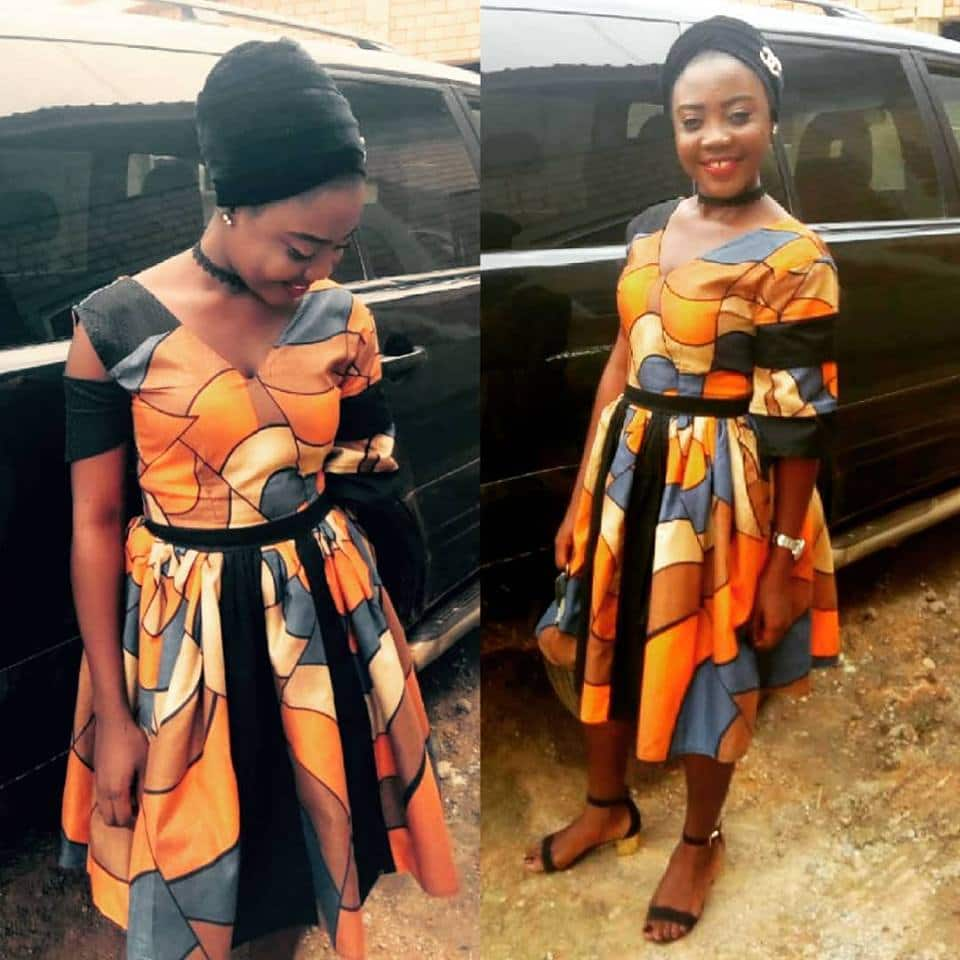 This is an excellent attire that will remind you of your younger days. If you are in the mood of feeling babyish then this is your go-to dress.
29. Fancy skater dress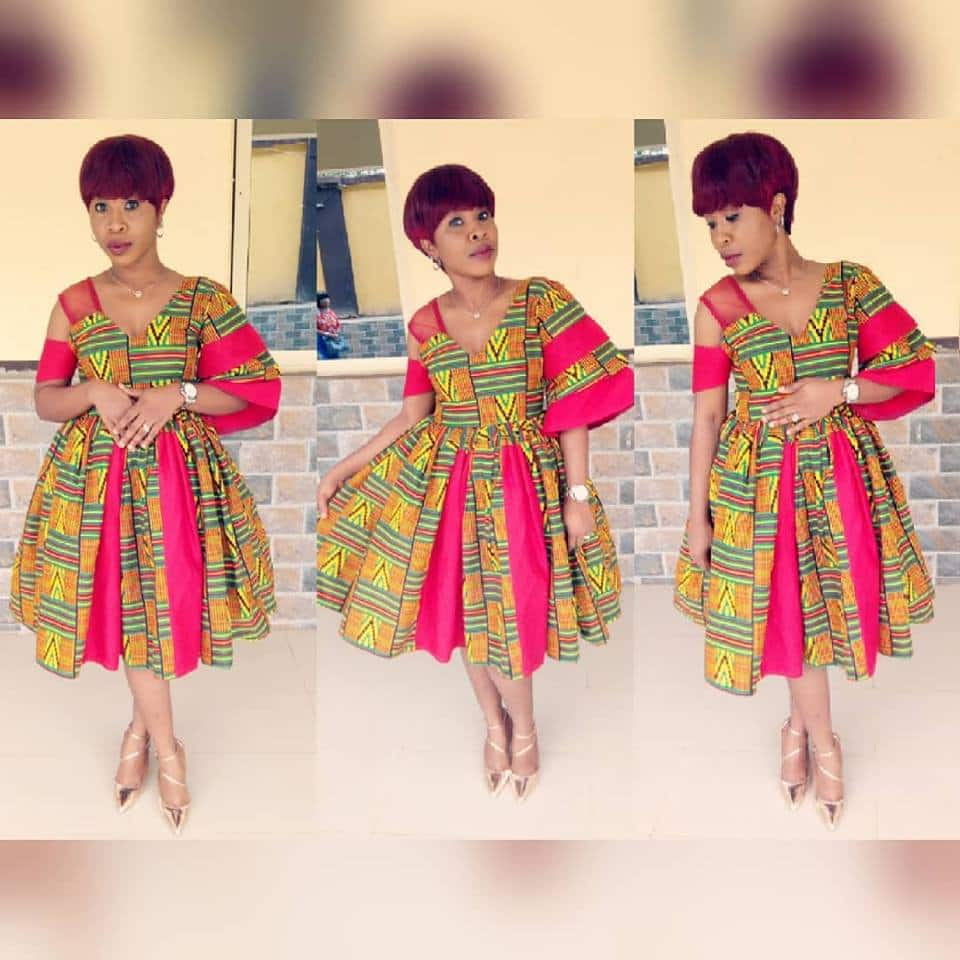 A skater is always a win for any sophisticated woman. Make sure it comes with a twist that will make you stand out. Keep it simple though!
30. Ankara fleek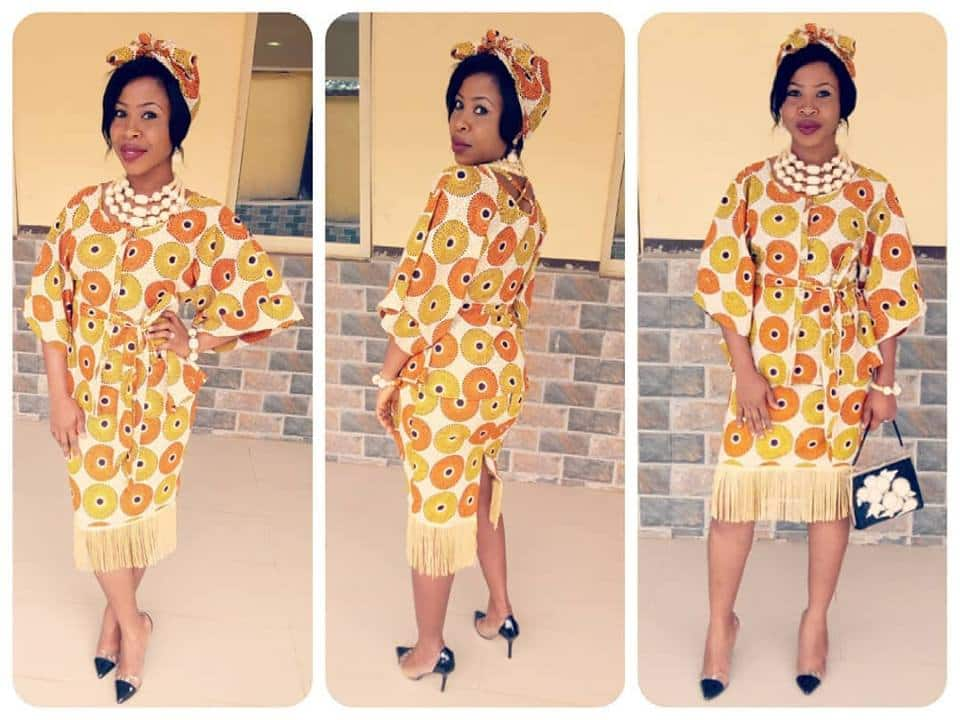 Ankara when done right is the ultimate style for the African woman.
READ ALSO: 20 Xhosa traditional attire for women
Kitenge styles
Kitenge styles are also some of the most interesting styles for women because they are authentic and unique. Finding the right print and having your tailor come up with a fashionable style is the trick to use.
31. Blue kitenge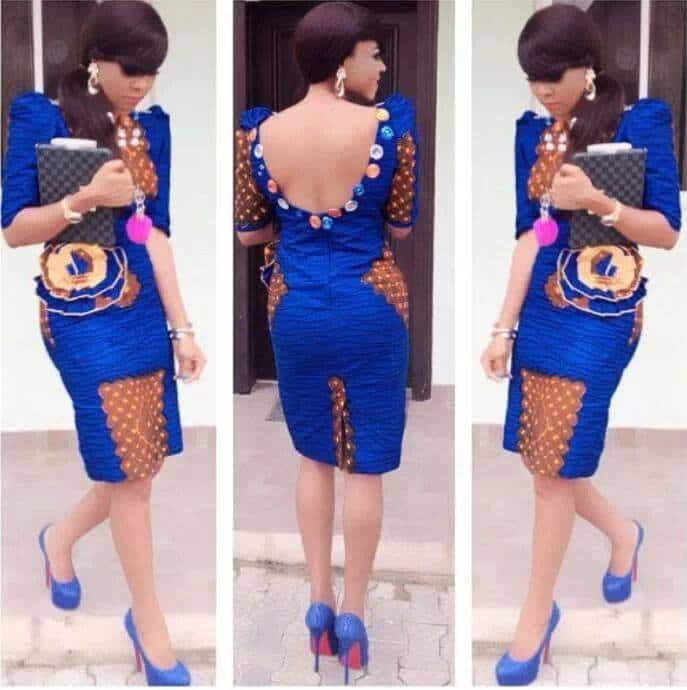 This chic style can work for the office too. Pair it up and achieve this mix and match look.
32. Multi coloured kitenge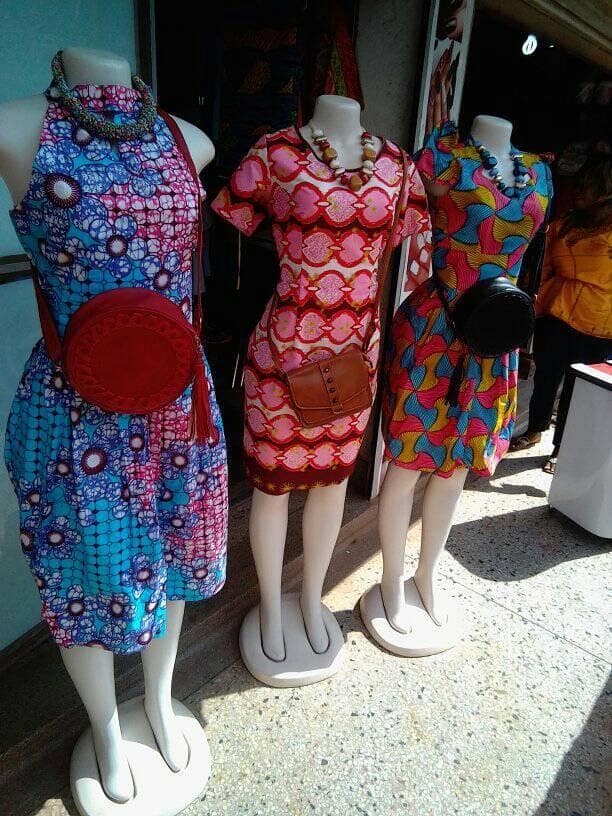 Choose this in a colour that enhances your look.
33. Skater Kitenge with headband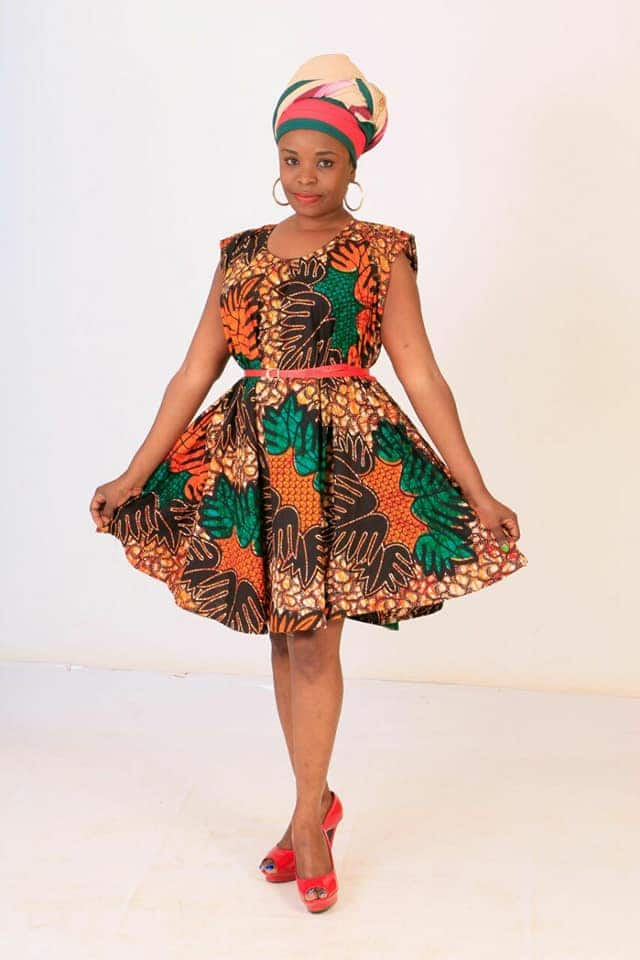 This kitenge skater dress will be perfect for a petite woman.
34. Mermaid kitenge maxi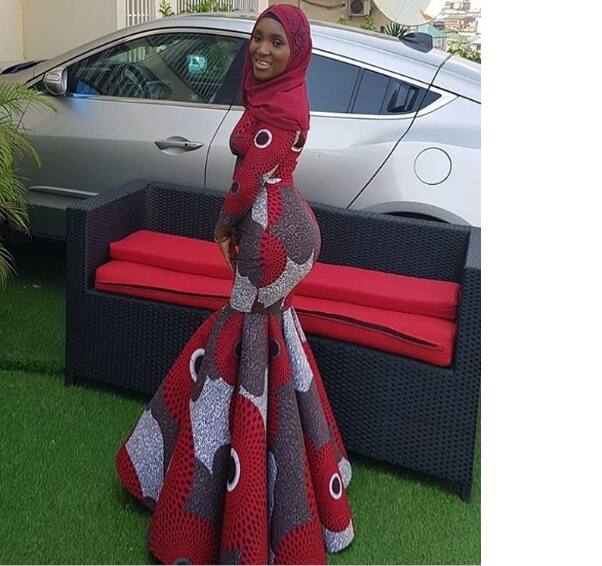 Mermaid maxi dress in kitenge is always a great choice especially for the women planning to attend a fancy wedding. You can be sure that this style will have people checking you out constantly.
35. Kitenge skater with lace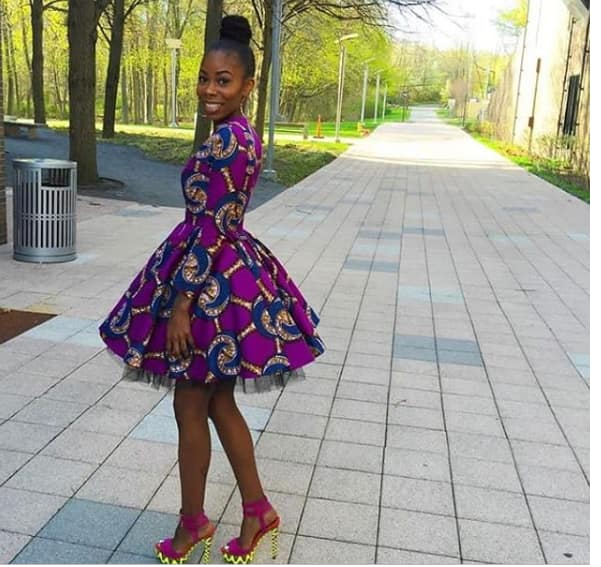 This one will give the sassy look that introduces a party girl ready to get down.
36. Flowered kitenge skater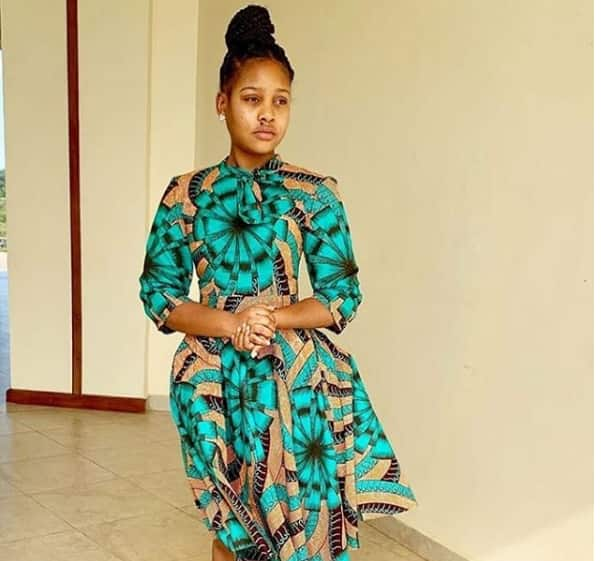 Perfect attire for the simple lady that wants to maintain her decency.
37. High-low t-shirt dress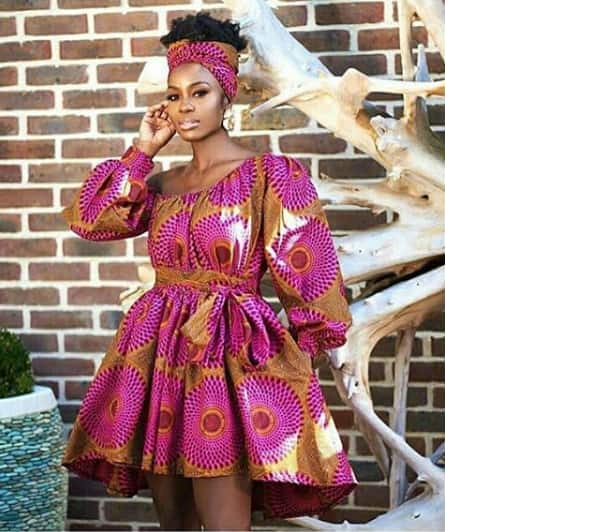 If you love short attires then this high-low shirt dress will be perfect. Make sure it is long sleeved to add a touch of decency. Through in a head band of the same colour and print which makes it excellent for your party gig.
38. Black Maxi print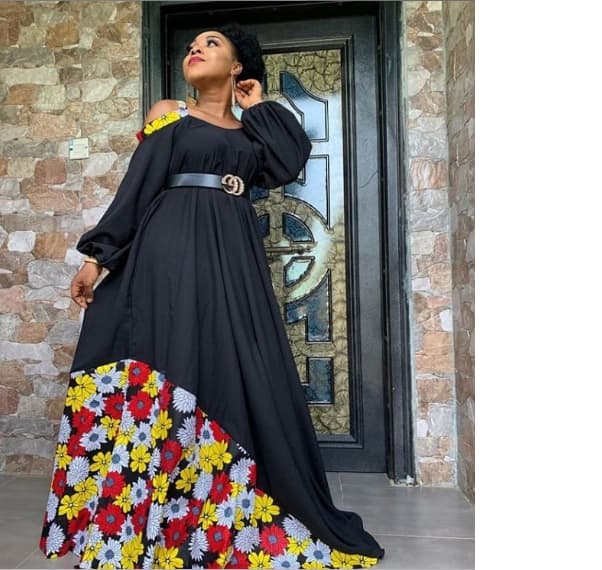 Break the plain black fabric with a floral print to add a touch of class. A maxi dress will always be fancy especially if well accessorized.
39. Sleeveless maxi with slit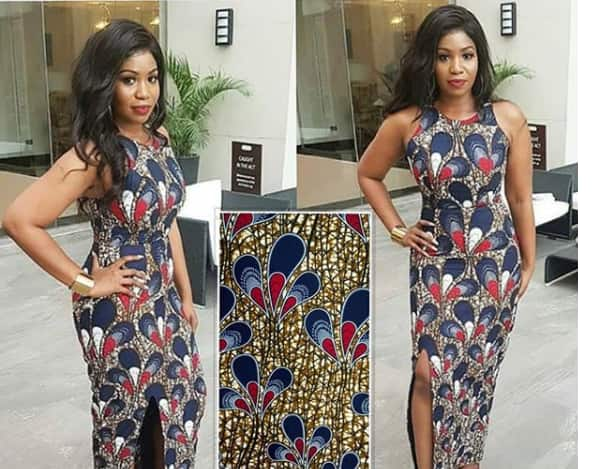 A slitted maxi is the height of style sophistication. Have your tailor make you a fitting maxi attire with short sleeves and a slitted bottom that is knee high.
40. Maxi Peplum dress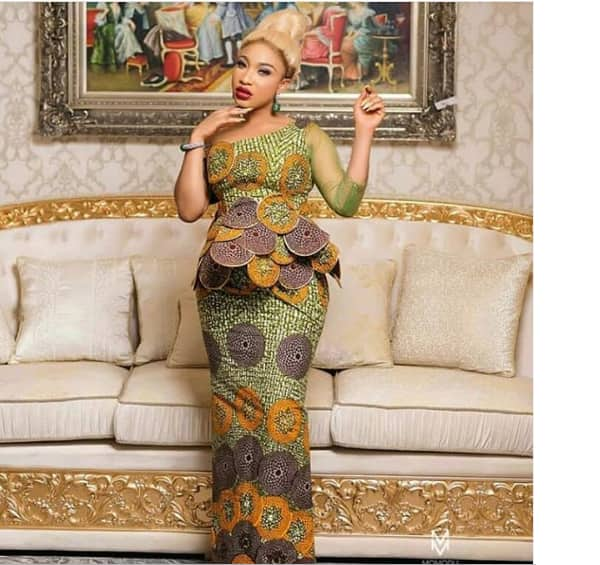 Rock this for the next function you attend. It is the simplicity that counts and makes it pop even more.
Wedding attires
While most of the above styles can be worn at weddings, there are certain styles that are perfect for these functions. Women enjoy attending weddings because they get to show off their fashion sense and style. Check out the following examples that will make you an envy to many.
41. Kente dress with plain top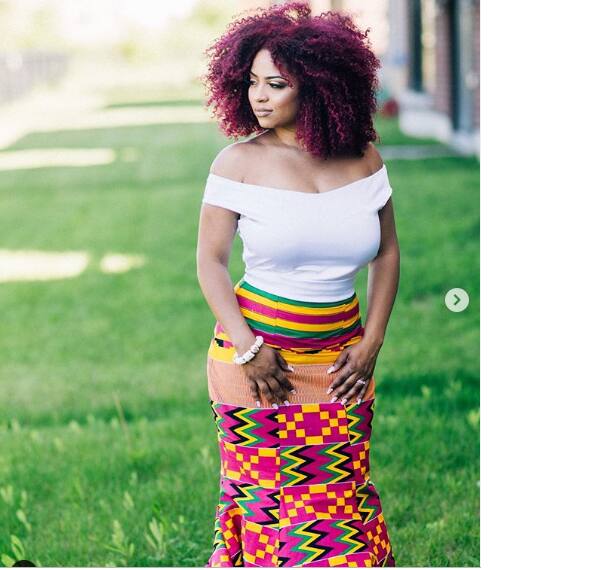 Sometimes you do not have to overdo it to stand out. Make it simple and chic and you will attract crowds.
42. Laced high-low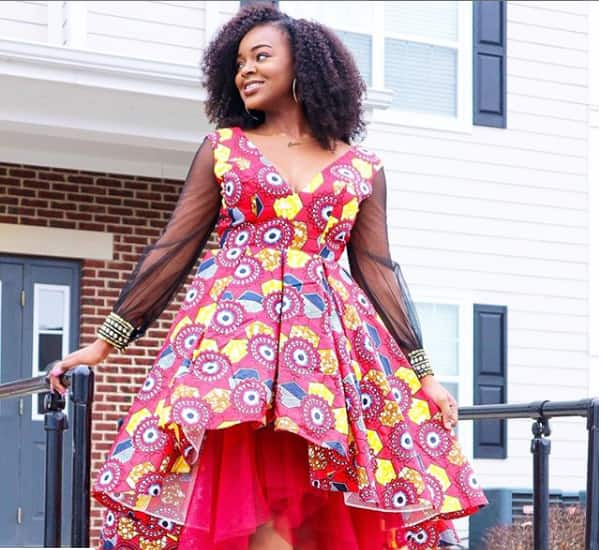 Make a statement in this mid-length red attire that can be spotted even when you are miles away.
43. Red maxi with peplum top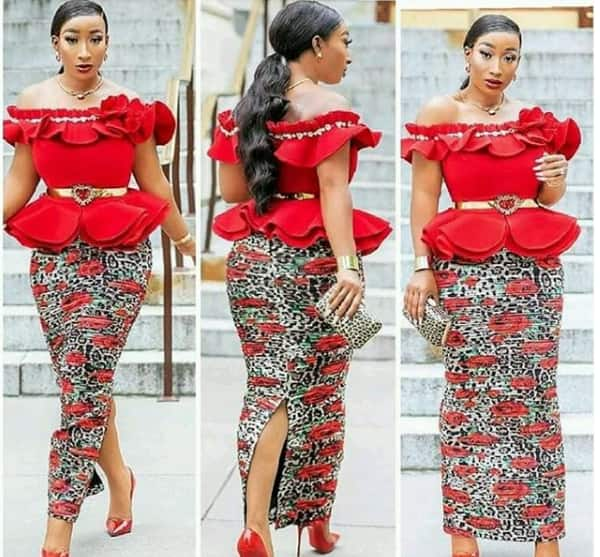 Are you a lady that loves to make a statement? Get your heels ready and bring down this maxi from your wardrobe. Bring out your clutch and you are good to go.
44. Lace maxi with fur detail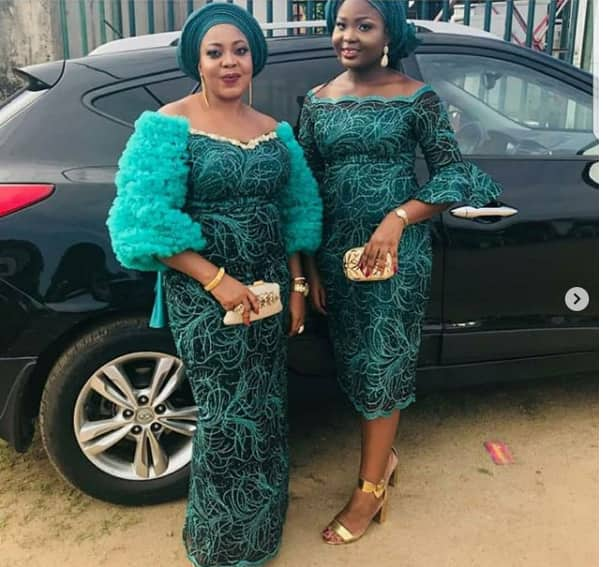 Combining two classic fabrics into one garment is a perfect way to make a statement. Lace on its own will make you look perfect. Add a touch of the fur and you will be well above what people would expect. Epic!
45. Off shoulder high-low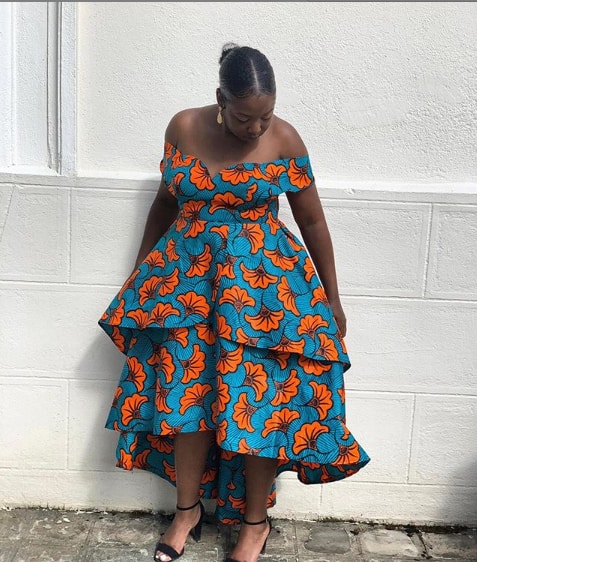 A style that incorporates two styles in one. This is the easiest way to stand out. Add the V-shape at the bust area and your style stands out.
46. Mermaid in wax print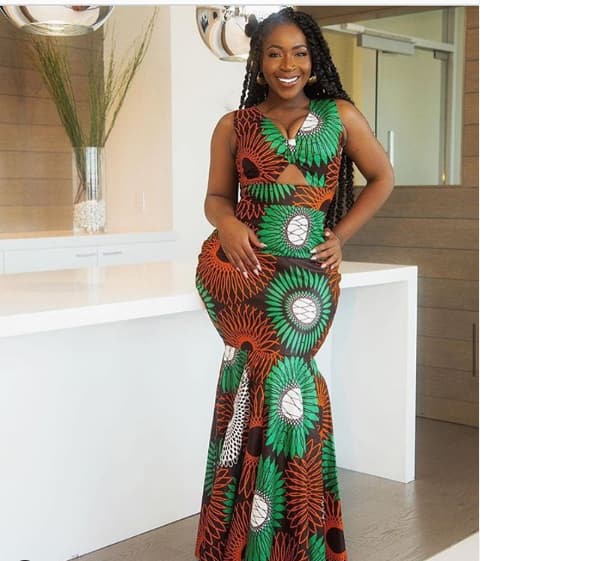 This mermaid print will shine because of its wax print. With the short sleeved detail, you can show off the little skin you want.
47. Aso ebi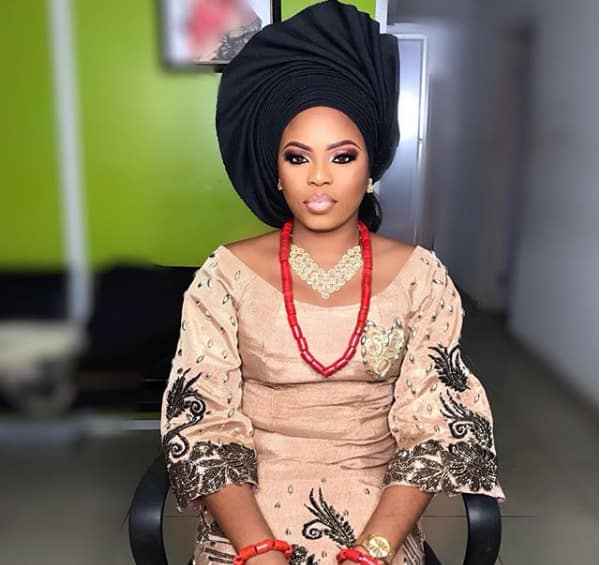 Aso ebi is a timeless classic as far as wedding attires are concerned. Make sure you match the headscarf with the dress in a seamless manner. Any middle aged to old woman would look great at a function in this.
48. Jumpsuit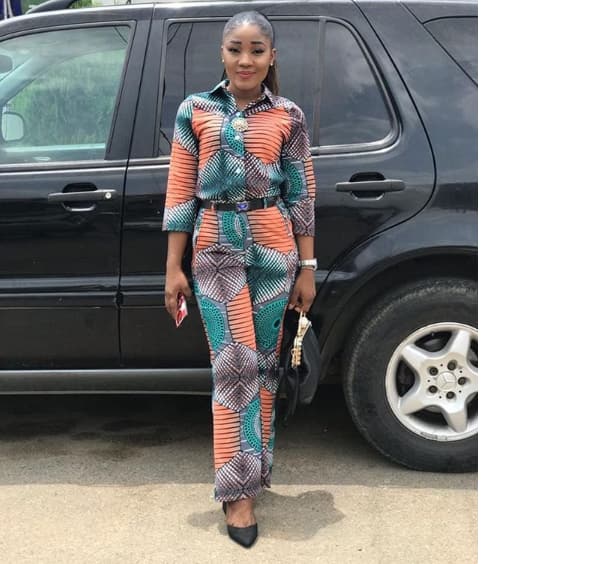 Are you used to pants and tops? Consider getting this African print jumpsuit for convenience.
Casual weekend wear
If you are not attending a wedding, or going to the office chances are that you will be hanging out with friends having a good time over the weekend. If so, they you need to look the part. Finding appropriate causal wear, with an authentic touch is important. Check out the following examples.
49. Simple maxi with orange details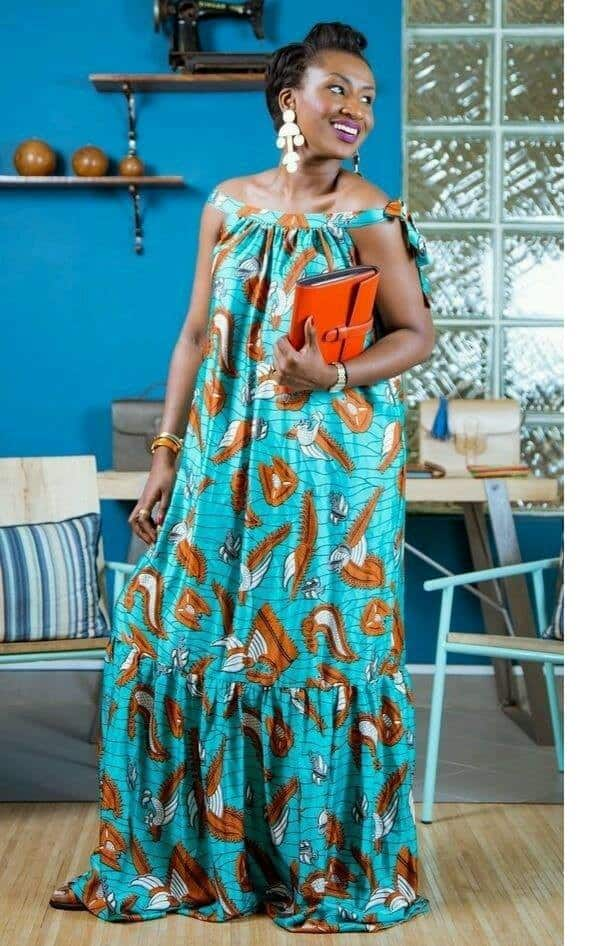 Weekend outings are meant to be relaxing and easy. This maxi Ankara offers you just that. It allows you room to be free as nothing clings to your body. With this, all you need to add is a pair of matching flip flops, your favourite clutch bag and your car keys.
50. Floral voroex Ankara party attire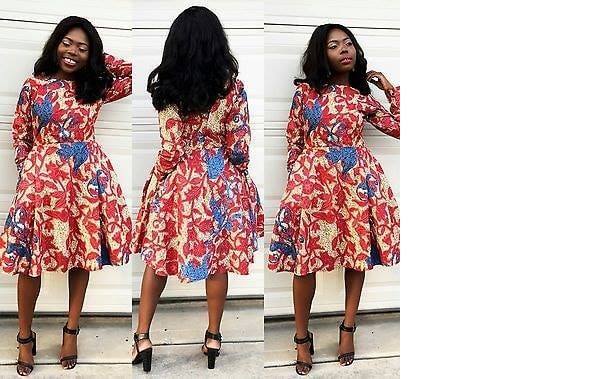 This party attire will make you the sassy girl you need to be when partying with your friends.
51.Ankara and sequin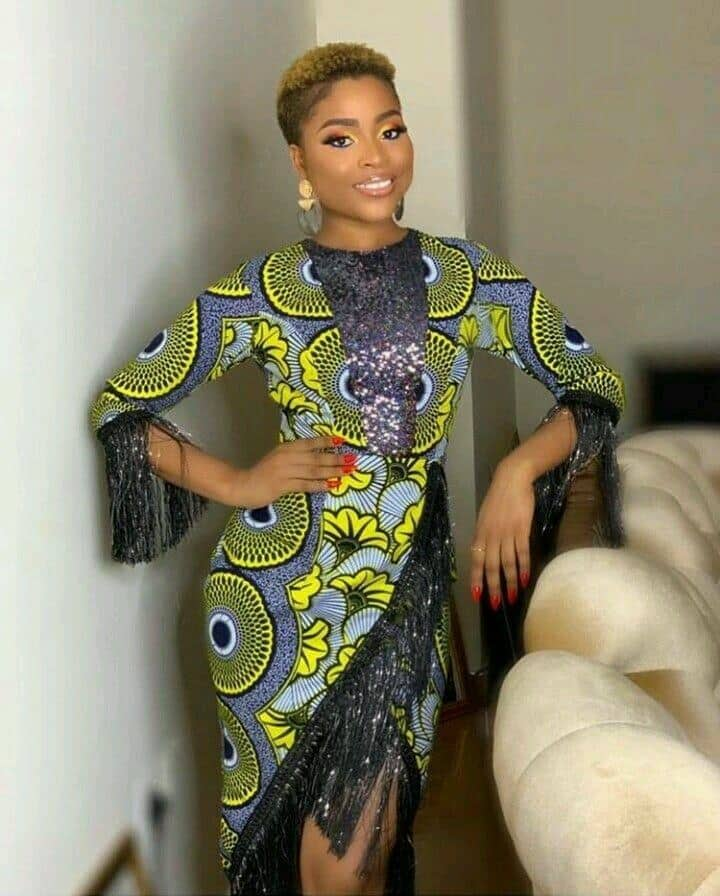 If you are all about exploring and trying out different things, this Ankara with sequin details is something you may want to try.
52. Ankara with ruffle sleeves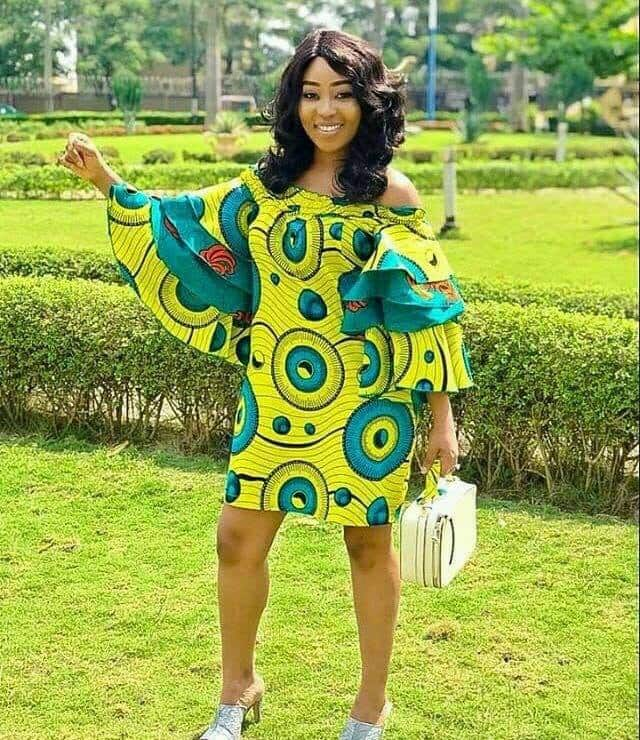 Show up for the meet-up with your friends in this cute ruffled sleeved wear. You sure will be the envy of the crowd.
53. Strapped flowered Ankara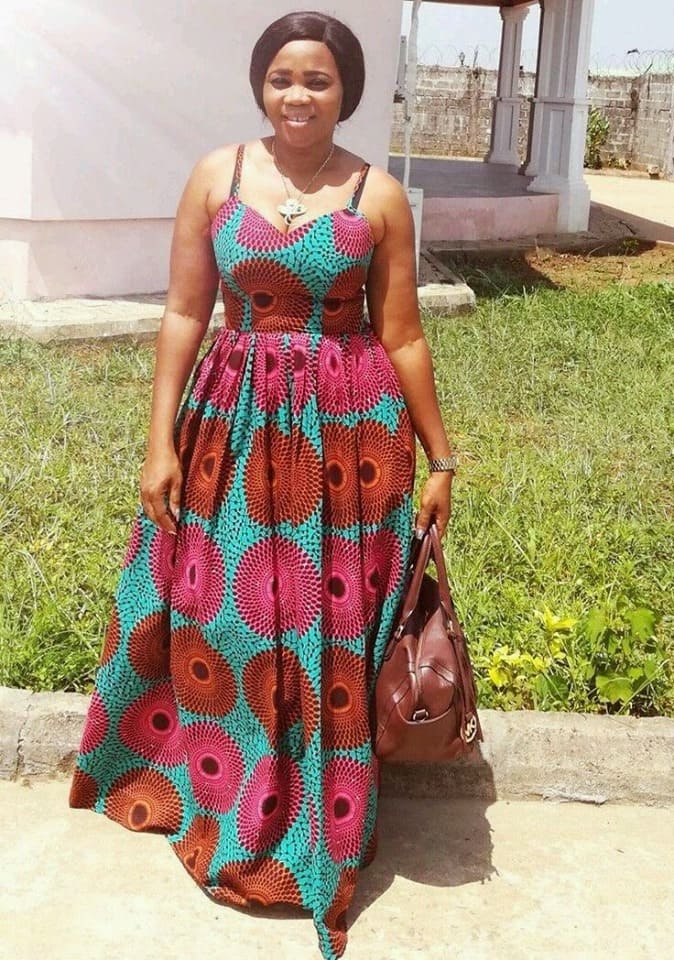 Will you be walking in the sun? Make sure you dress the part by choosing this strapped maxi. You will be exposed just enough to get the sun tan you need.
54. Chic midi off shoulder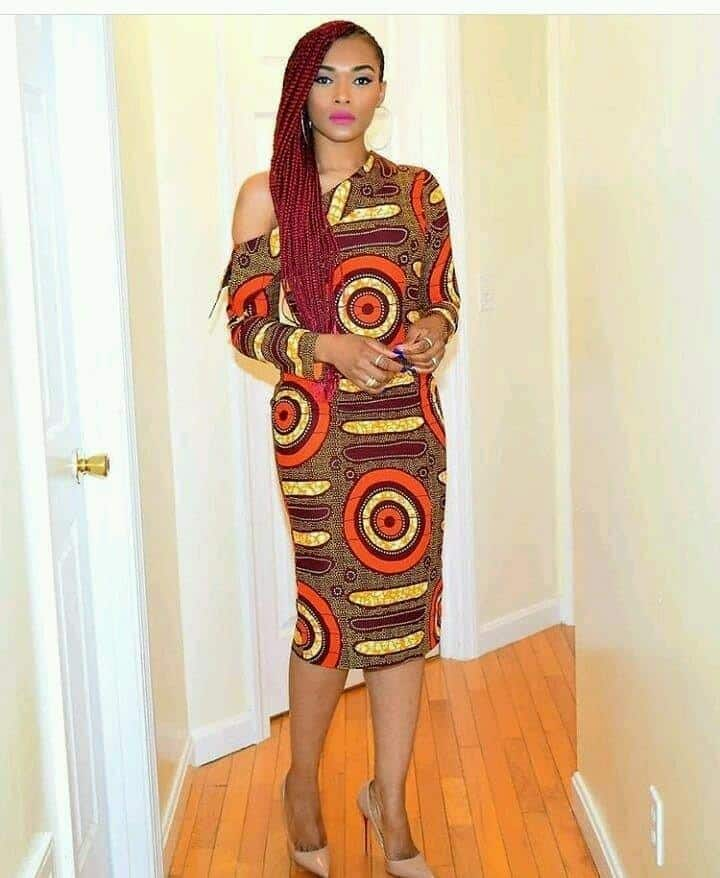 This is not your ordinary off-shoulder attire. It comes with a twist that will have many checking you out. It is perfect if you and your friends will be attending a fancy restaurants for drinks.
55. High-low cold shoulder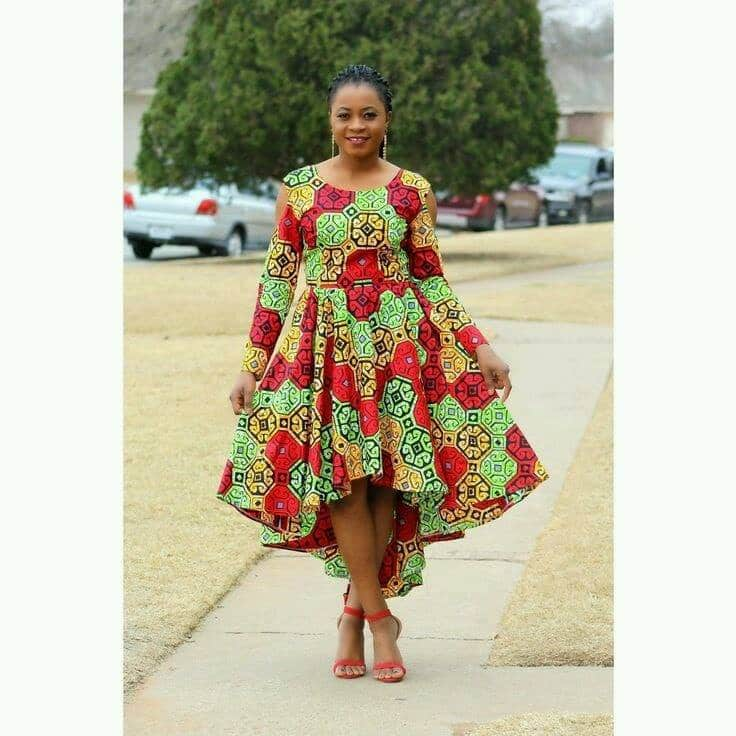 Perfect for a girl's night out over the weekend. You will balance the act of showing a bit of your skin and covering up the areas that matter. This teasing trick will keep the interest on you.
56. Midi mermaid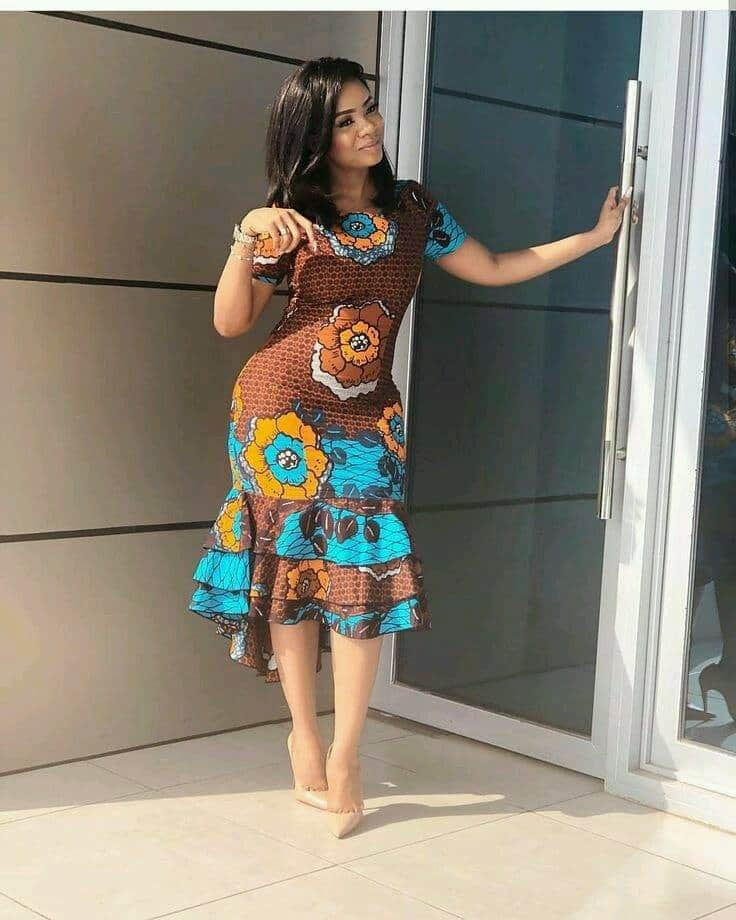 This one will come in handy for when you want something sassy but not too long or too short. Your girls will confirm that your style is on point.
57. Pencil attire with lace sleeves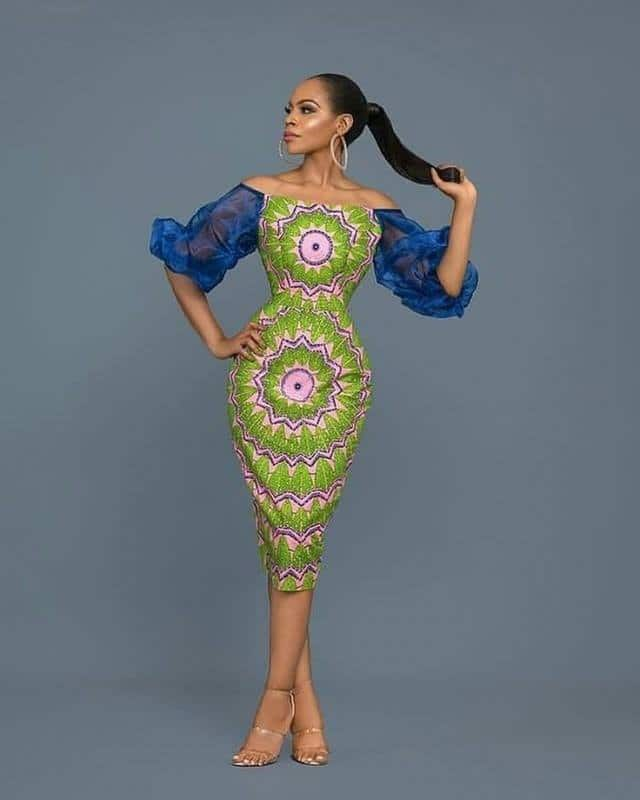 This excellent Ankara pencil stands out even more because of its sleeves. You can be the girl that leads when it comes to fashion and style.
58. Dira maxi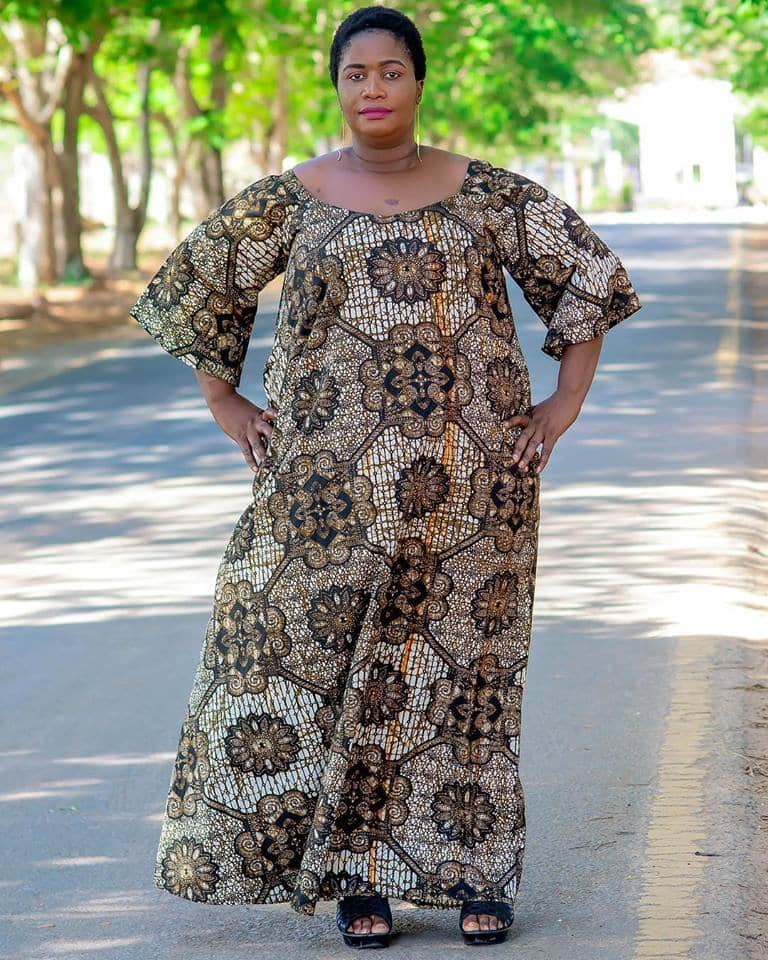 This is an excellent easy attire for the plus size lady. You do not have to be left out when your smaller girls hang out on an easy weekend out.
59. Plus size skater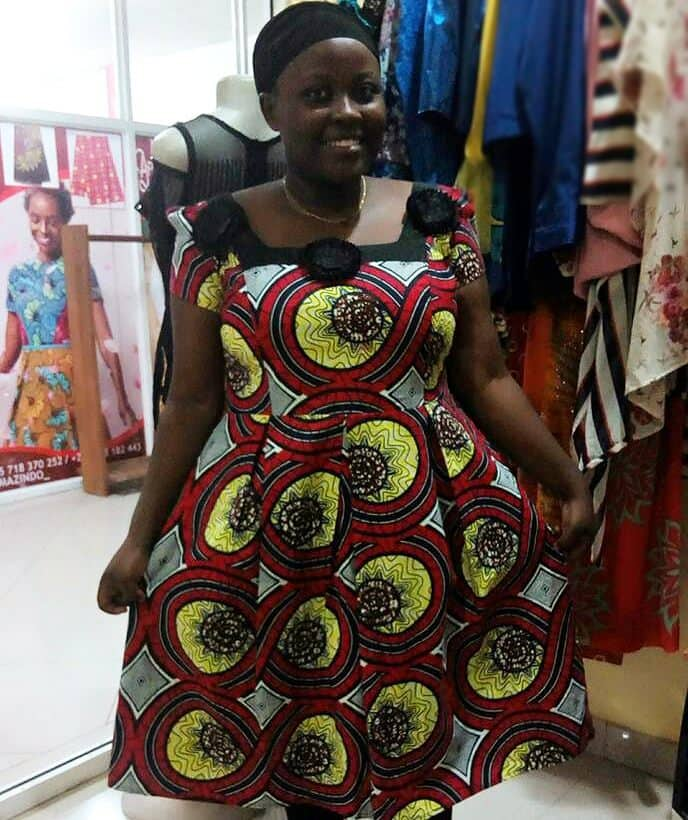 Curvy women have extra figure to show off. Make sure you own at least one skater dress that you can wear when meeting with your buddies.
60. Colourful plus sized summer dress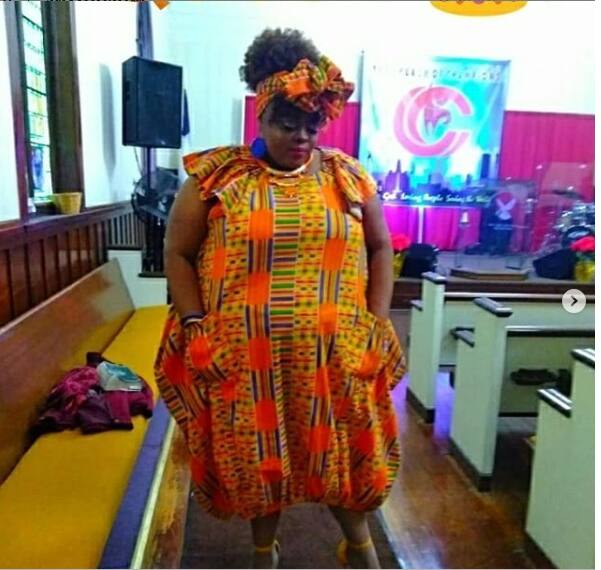 Choose this for the coastal trip you and your friends have planned. A bright attire has a way of setting you up for the right mood.
The best African dresses do not have to be complicated or too detailed. A simple dress that has a good print and fabric will work just fine. Find the best attires for the office and causal wears with ease.
READ ALSO:
Latest Nigerian cornrow hairstyles
Swazi culture, food, people, beliefs, traditional attire, wedding ceremony and facts
Latest Ankara dresses and designs for every occasions
Source: Briefly News