Ellen Pakkies is a vibrant figure on South African screens and social media sphere for her prominence and outspoken nature. Ellen remains an admirable woman amid far-reaching personal struggles which continually threats to corrupt her reputation. A tale of her story is ordinarily inspiring and challenging, having varied perspectives. So, who is Ellen Pakkies?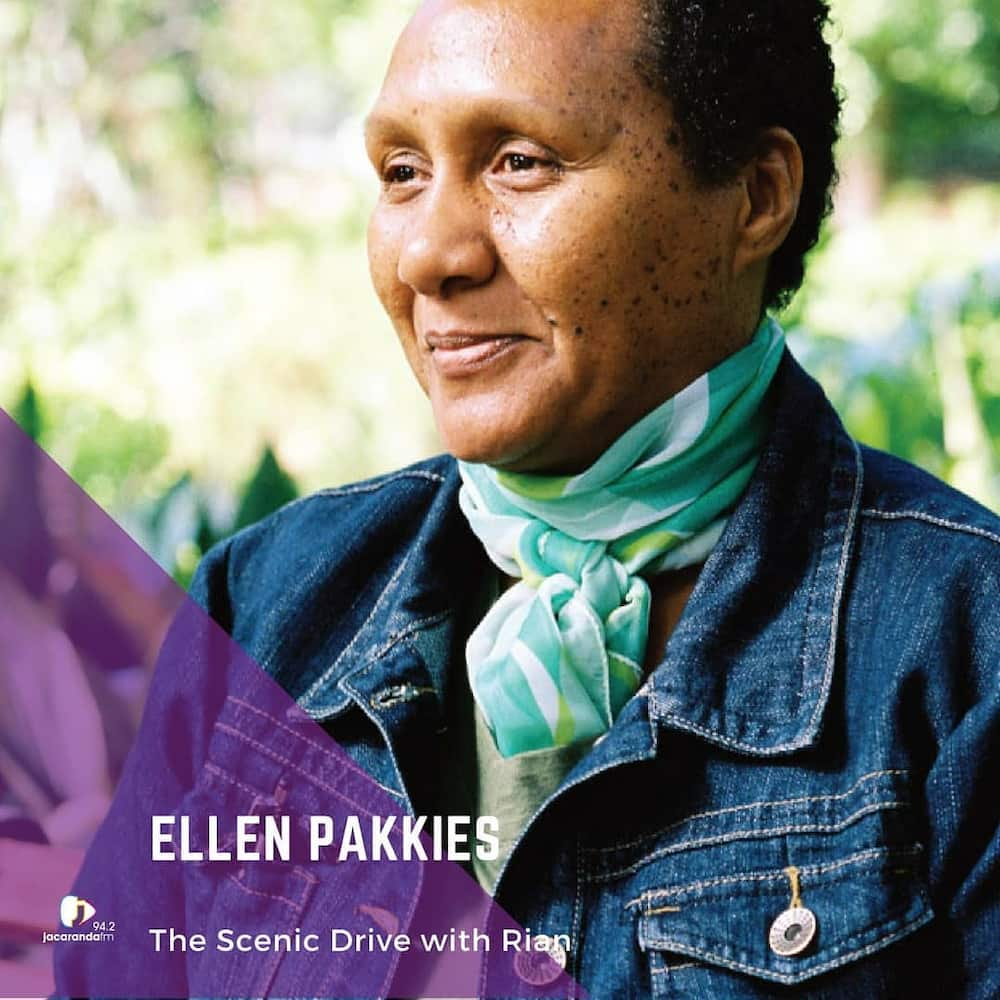 Ellen Pakkies biography gained public interest following "Ellen, The Ellen Pakkies Story". This award-winning movie sparked an overwhelming interest among local and international communities for its expository nature. Ellen Pakkies real life story is a heart-wrenching screencast that underscores her painful life experiences since she was a young girl.
READ ALSO: Ellen Pakkies story made into movie: The mother who murdered her son
Ellen Pakkies biography
How old is Ellen Pakkies? The South African celebrity is a headline maker for her unique life story that is now translated into a book and an award-winning film.
Ellen Pakkies profile
Age: About 57 years old
Origin: South Africa
Marital status: Married to Odneal Pakkies
Famous for: Her childhood abuse and murdering son. Movie and book on drug addiction.
Facebook: Ellen Pakkies
Twitter: @EllenPakkies
Instagram: ellenpakkies
Film: @EllenPakkiesFilm
Ellen Pakkies husband and family
Ellen is a caring mother and wife to Odneal Pakkies. Other than her Abie, the couple are parents to two other older sons, one residing in Atlantis while the other is also a drug addict. Sources indicate that she took in other people and built a haven home for 10 people, some of whom blood relatives. Her positivity and happiness are truly unquestionable. Even so, she admits to her flaws.
Ellen Pakkies story started with an abusive childhood and would later strangle her violent and abusive drug-addicted son, Abie Pakkies in 2007. What happened to Ellen Pakkies? How long was Ellen Pakkies in jail? The accused faced three-year imprisonment. She equally suffered a suspension of three years and 280 hours of exclusion from community service. Ellen Pakkies lawyer and advocate, Adrian Samuels, played a crucial part in this controversial murder case.
Ellen Pakkies son
Abie Pakkies allegedly became a tik addict at age 14 and increasingly became violent towards her mother, Ellen. Ellen Pakkies reportedly strangled her 20-year-old tik drugs addict son on the thought that he would possibly rape her. Her account evoked different emotions on her pain-filled life, which might have driven her to commit the offence that she now regrets. Die Son Koerant has unveiled plentiful of details which continue to reveal shocking information on the case. The hunt for fairness and justice on her troubled life story has never stopped ever since
Ellen Pakkies movie
The famous Ellen Pakkies movie release date in South Africa cinemas was Friday, 7th of September 2018. Ellen Pakkies full movie thoroughly explores her life since she was a minor. Her trauma began at age four following a devastating rape experience which alongside other agonizing experiences linger in her adulthood. Besides, Ellen Pakkies son is also reported to have abused her and treated her rather violently. The movie rape scenes are particularly traumatizing and a true reflection of what she may have undergone earlier.
How long is the Ellen Pakkies the movie? The two hours three minutes hit movie was screened at the Rotterdam International Film Festival and was later chosen to compete at the Seattle International Film Festival in 2018. The cast and trailer for the movie have earned it a rare description as a life-changing piece of art and film. Ellen Pakkies, the movie on big screens, leaves some people judging her while the rest were expressing sympathy.
Daryne Joshua is the director of this exciting movie written by Amy Jephta. Jarrid Geduld acts as Abie Pakkies alongside other favorite actors and actresses.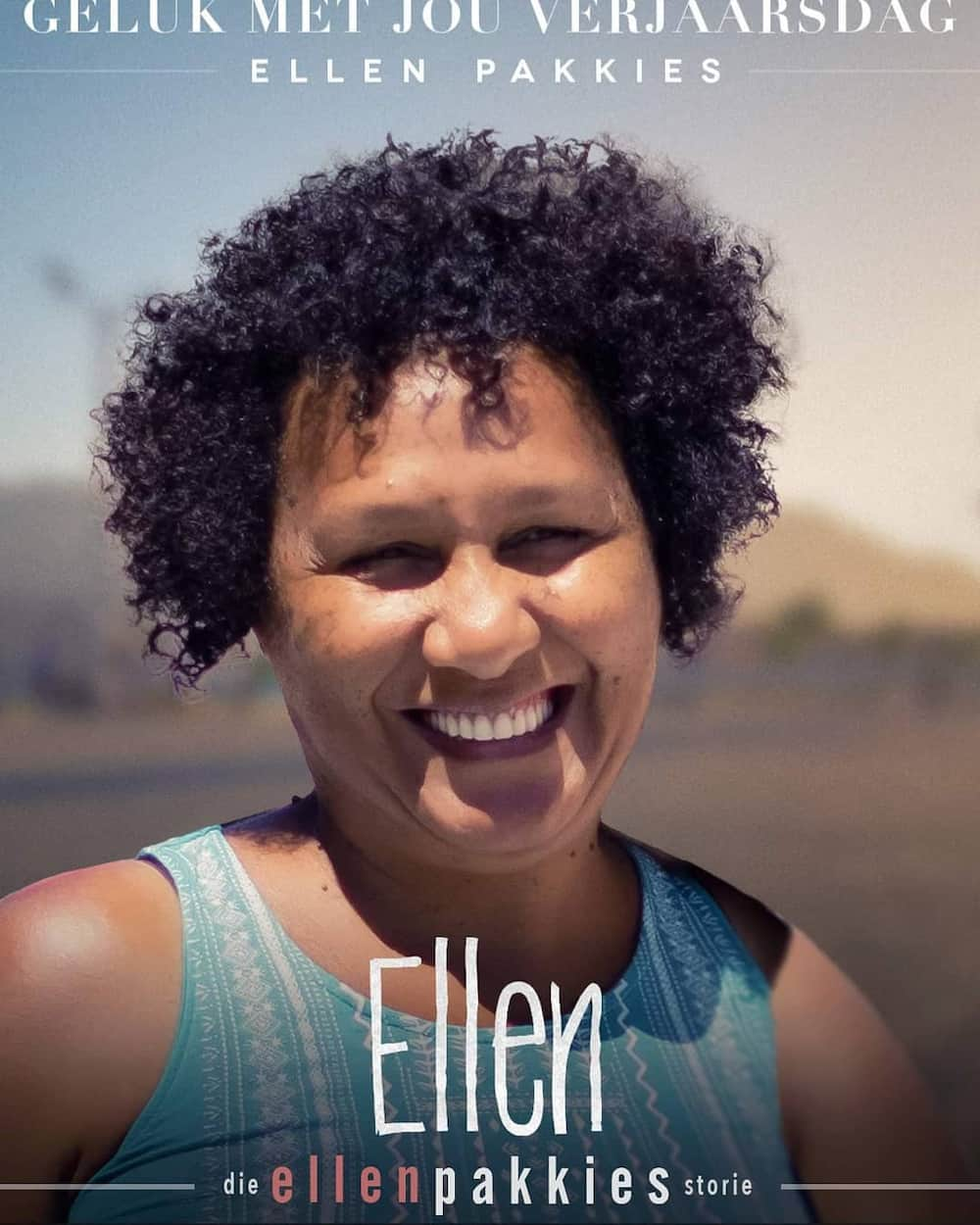 Ellen Pakkies book
Ellen's trial for murder in 2007 was not only adapted into a top cinema movie but also an informative story shared in a concise book that explores communal struggles with tik addiction. The book is titled Dealing in Death: Ellen Pakkies and a Community's Struggle with Tik.
Ellen Pakkies latest news
Various news outlets have drawn a particular interest on the recent release of the trending movie featuring the life story of Ellen Pakkies. Also, her book is now becoming a big seller among several South Africans. Court rulings in her convictions continue to reshape the South African criminal justice system.
READ ALSO: Jan van Riebeeck biography: death, facts and life achievements
Ellen Pakkies biography is sad yet exceptionally striking for its uniqueness and relevance in modern society where violence and abuse remain challenging. Watch the film for more insightful facts into Ellen Pakkies' life story.
READ ALSO