Finding the perfect good night messages can be daunting. It is because finding the exact good night wishes helps tell more of one's emotions. We have the list that suits everyone in love. Check it up below!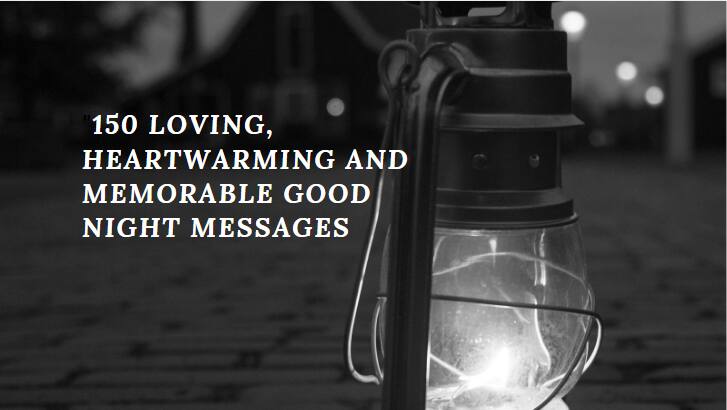 Are you looking for the perfect good night messages to send your loved ones? Here is a list from where to choose from;
Good night messages for friends
I realize that the sun has set, I understand that you are tired, but I can't understand how could you fall asleep if you haven't wished good night for somebody. Sleep well.
I can't believe that this long day has come to an end. After all, wishing you to rest and recover. Sleep is necessary for our beauty!
At this night I wish you that your sleep would be perfect. You are worth a comfortable bed and warm comforters. Relax!
I wish you good night and sweet dreams. Take a rest. See you tomorrow!
It's dark outside. Your bed is already waiting for you. Wishing you a comfortable sleep. Take it easy!
Close your eyes, take a deep breath, and calm down. You have a whole night to sleep. Enjoy it!
Are you ready for sleep? Don't hurry and let me wish you sweet dreams. Hug you.
Close your eyes and calm down. It's time to take a rest. Good night!
At this late evening, I want to wish you a good night and recover your strength. Sweet dreams!
I can't wait to see you tomorrow, but now I wish you to have a good night sleep. See you soon!
I wish you to dive into the dream world. Don't think about anything. This night is only for sleep.
This night is so bright and full of stars. May you have a dream as beautiful as this night. Kisses!
So cold outside but so warm in bed. Wishing you a cozy sleep and easy get up in the morning!
Dear friend, may all your troubles and concerns be left behind. The night is the right time to rest and recharge for a new day. Sleep tight.
Stop doing all your works and take a rest. It's time to sleep. Good night, busy man.
I wish you a night of good beauty sleep. You deserve to relax. Good night!
After this hard day, I want to wish you to sleep well and hope that tomorrow you will be in a good mood!
Wishing you to enjoy your sleep and be positive as much as possible tomorrow!
The moon quietly sings lullaby; the stars gently kiss the eyes. The sky carries the night and wishes sweet dreams.
The dreams fly through the sky; the darkness covers the sky, close your eyes, and sleep well.
I could have sent you something funny, sweet or cute, but I've decided to say that I love you endlessly. You are my best friend, and I appreciate you very much. Have the sweetest dreams and sleep tight, mate!
If you have insomnia, then try to count stars. You'll be counting them right until dawn, and then you won't need to go back to sleep. I am just kidding! Good night.
I wish a good night to the most hardworking person I know! May this night bring you ease and relief, and may your dreams be pleasant.
You had a hard day, my friend. And now you need to take a good night rest, recover your energy, and greet a new day with a broad smile on your face. Sleep tight.
If you feel exhausted and want to forget about the world, then let the night handle it. Just relax and put yourself in the hands of Morpheus. May your sleep be tight and peaceful.
Don't spend the night staying up and working late again. Go to sleep and enjoy the best dreams your imagination can offer! Sleep tight, buddy.
Sleep can never be enough, so I strongly encourage you to finish your work and come home for a nice nap. Good night!
Whether you're going to the party tonight or having a tight sleep after a long week, I wish you to have a good night!
The night is not the right time for lying awake and thinking about the mistakes of your past or regretting things. Clear your mind and relax. Just sleep.
According to recent research, people who sleep very little feel unhappier than those who have a proper night rest. Buddy, I wish you to sleep well and thus to become happier and healthier!
READ ALSO: 50 heartbroken quotes and heartbroken sayings
Romantic good night messages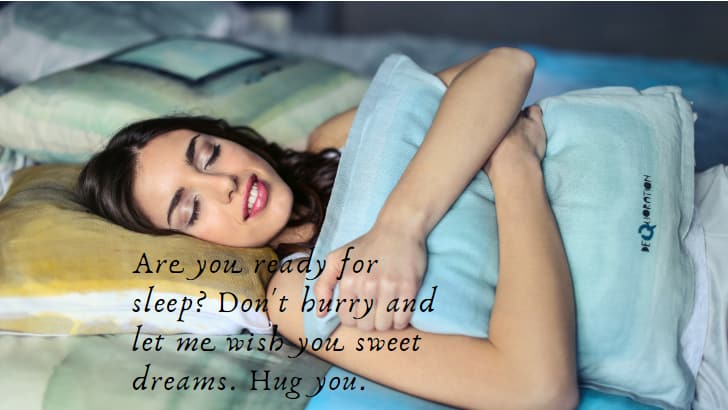 Of all the things I'm grateful for in this life, you're number one. Good night my love.
The day is done; it's time to dream. May you sleep peacefully knowing we're a team. Good night honey, I love you.
When I have trouble falling asleep, I count all the reasons I love you, not sheep. One, two, three, four, I'll forever love you more.
How did I get so lucky? To have a man that makes my reality even more incredible than my dreams. You're one in a million, babe. Have a peaceful night's rest.
In sleep, we must be apart, my love, but rest assured for I will dream of you till we meet again. Goodnight, my darling.
Every day I spend with you is the new best day of my life. Can't wait for the morning. Good night baby.
I was delighted today with you, I'm so thankful to you, and I would like to say thanks for tomorrow in advance — Goodnight sweetheart.
You are sleeping now, and I am thinking of you. You are a wonderful person and a beautiful girl, I'm thrilled that I have met you! Good night love.
I don't dream about you, because I can never fall asleep thinking about you. Goodnight, my love, have a sweet dream.
I think of you as soon as I wake up and then again before I fall asleep. You see, you're never out of my thoughts. Have a goodnight, my love!
My world stops when you go to bed, and it rises again every morning when you please me with your smile. Good night, my sweetheart.
Touch your heart, close your eyes. Make a wish, say goodnight. The sky so vast, stars so bright, off the lights, sleep so tight.
The nights are made for you; Angels will bring dreams, Moon will bring light for you, Wind will protect you. Goodnight dear!
I hope that the dream, in which you see me, does not turn into a nightmare because I plan to come to you every night. Sweet dreams, my beloved.
One of the things that excite me the most about sleeping is that when I wake up, I know there is a sweet message from you. Good night babe!
Every night I become super cute, that is why I am sending you this message. I'm kidding, darling, you are always on my mind.
My favorite, I hope that this night will be different from other nights and you will finally sleep enough. Sweet dreams.
I have never dreamed of you. I can never fall asleep because you're always on my mind.
Every night I try to stay up later than you, so I can send you a good night text that you'll see in the morning. I love you, my queen.
Shhh. Do you hear that? It is my heart crying out to yours, wishing that I could sleep next to you tonight.
I am not a poet or a man that can easily describe the way he feels, but that changed when I met you. I love you with all of my heart – even if I don't express it like a scholar.
The moon is watching over you tonight, knowing that you are the only one that can make my tides flow.
If there were a restaurant that only served the warmth and affection of people, I would be a regular, and my dish would always be you. Sweet dreams, darling.
I am half asleep, but I found the energy to send you this text to tell you that you made my day perfect. Sleep well. I love you.
I never hated the night until I met you. Going to bed without the warmth of your touch or the sparkle of your smile is pure torture.
READ ALSO: 40 cute and loving birthday wishes for girlfriend
Heartfelt good night wishes for your girlfriend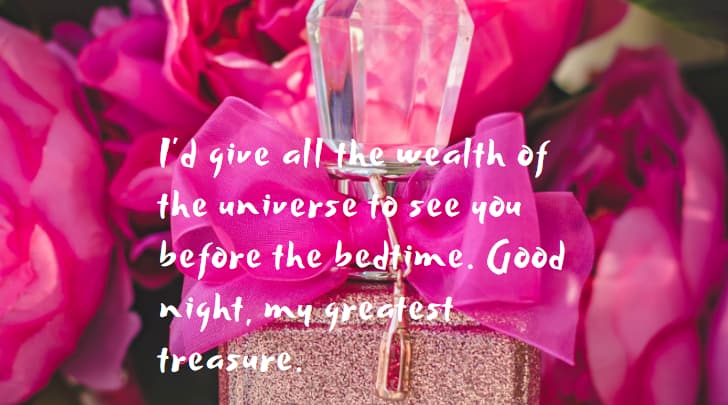 I hope that my prayers will reach your heart, and you will feel the strength of my love. Sweet dreams.
Let your beautiful eyes rest at night and in the morning, and I will see the reflection of this beautiful world in them again. Sweet dreams.
Often we both suffer from insomnia; it is because we fall sleep in separate beds. I want to be with you always, good night.
Baby, if you want, I will obscure the entire light of the moon and the stars, so that they won't disturb your sweet dream. I wish you a good night, my princess.
You are far away, and the only luxury I have is to see you in my dreams, every night for me is a miracle. Sweet dreams, my love.
Let the silence of the night be disrupted only by your measured breathing, sleep well, my love.
I'd give all the wealth of the universe to see you before the bedtime. Good night, my greatest treasure.
Nothing in this world will destroy my love for you; all earthly riches are sand, compared with the eternity of our feelings. Sweet dreams.
You made me a sensitive, strong, and confident man, with me, you can afford the luxury to be a weak woman. Good night, love.
When I see you in my dreams, I do not want to leave this sweet dream; I am in your eternal captivity. Good night, my angel.
Stars shine for all people, but the only star that I see is you. Good night, my star.
Good night, sweetheart. Let the moon envelop you with warmth, and the stars in the sky will make your dreams come true.
You are my goddess, who rose to the Olympus of our love, I adore you, and I am ready to kiss you forever. Good night, my Aphrodite.
At night, my heart beats faster as you ain't here. I need you all the time; you will restore the rhythm of my heart. Good night, sweetheart.
Tonight you won't be cold since the veil of my love will protect you and warm you. Good night, baby.
I feel very lonely in my bed without you, only the smell of your perfume on my pillow reminds me of you, I miss you. Sweet dreams, darling.
This night is filled with scents of magnolia, jasmine, and the coolness of the night, but even this lovely fragrance cannot be compared with your body odor. Good night, I love you.
I'd give all the wealth of the universe to see you before the bedtime. Good night, my greatest treasure.
Your eyes shine with faith, devotion, and love for me; I will try to be worthy of your love. Sweet dreams.
Each star in the sky is my compliment to you; that is why the immense number of stars sings an ode to your beauty. Good night, my sweet.
Dear, if you sow grains of goodness in the afternoon, the next day they will germinate. I wish you a good night and let all the good that you have done for the day, come back to you tomorrow at double the rate.
Close your eyes, imagine a beautiful garden, where roses are blooming, and the air is filled with their scent, it is our refuge, and each night I wait for you there. Sweet dreams.
In addition, to the message, you receive from me a strong hug and a gentle kiss. Good night.
Sweet goodnight messages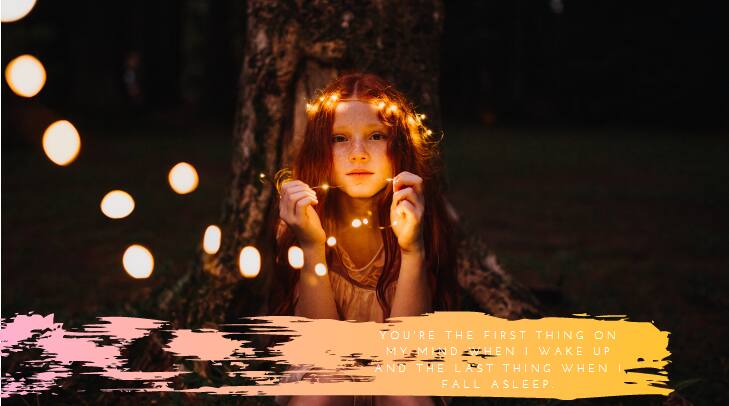 I'm going to have dreams about you tonight…
Dream big, handsome. Sleep tight and dream big.
It's a full moon tonight, but even that isn't as big or bright as my love for you.
I've got you and only you in my heart <3 sweet dreams...
Missing you as I drift off to sleep…
I hope I'll be in your dreams tonight ;)
I wish we didn't have to sleep apart, so I'll be seeing you in my dreams, my love…
It's hard to fall asleep because I can't stop thinking about you :)
I'm about to pass out but just wanted to say I love you.
I miss you more and more every night
Sweet dreams angel
Missing you as I drift off to sleep…
You're the first thing on my mind when I wake up and the last thing when I fall asleep.
Your handsome face is in my head before I fall asleep… again…
Listening to this song closing my eyes & it's making me think of you
Really wishing that this pillow was your chest to rest my head on. Goodnight babe
READ ALSO: 100+ wise African proverbs and quotes that will build your morals
Sexy goodnight messages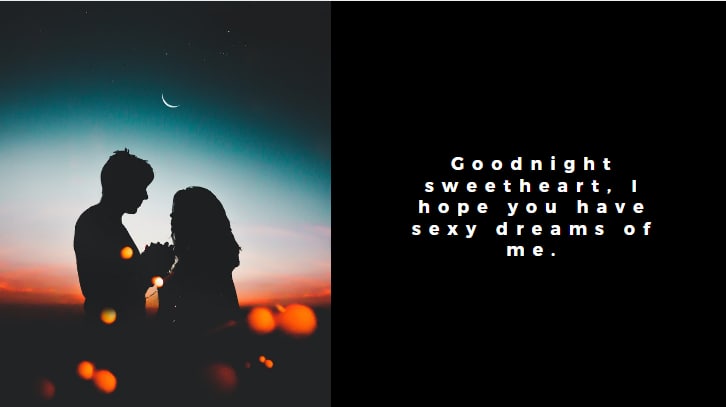 Wish I could give you a goodnight kiss right now…not on the lips :)
Did I ever tell you that I sleep naked? Too bad you're not here! Sweet dreams :)
Is it too late to be this turned on? I wish you were here right now. Goodnight babe.
Wish I could give you a goodnight kiss right now…not on the lips :)
Go to bed and dream about all the naughty things you're going to do to me when we see each other next.
Help me have dirty dreams tonight and tell me a slutty goodnight story
Hey gorgeous. I want to hear your goodnight fantasy. If you're lucky, maybe I'll make it come true tomorrow.
I wish I were there to tuck you in. I would be doing all sorts of dirty things to you.
If you were here right now, what oh what could we do to tucker ourselves out before bed?
I'm feeling really adventurous tonight Wish you were here! Goodnight sexy.
Goodnight sweetheart, I hope you have sexy dreams of me.
I bet you look so sexy cuddled in your blankets. But not as hot as you'd look cuddled next to me.
If you were here right now, your clothes wouldn't stand a chance.
I hope you didn't have a shower before bed, because these texts are about to get dirty.
What did you get up to before bed tonight? I'd tell you mine, but it's pretty X-rated
I'm about to tell you a bedtime story you will never forget.
I hope you get a good night's rest because I have big, naughty plans for you tomorrow
I want you so bad right now; I can hardly sleep.
Hey sexy, just thought I'd give you a little inspiration to dream about me tonight [insert sexy/suggestive photo]
Let's make a deal. If either of us has a crazy sex dream tonight, we have to act it out together tomorrow
Sending out my goodnight wishes to the sexiest [guy/girl] I've ever laid eyes on.
Just thought I'd let you see what I'm wearing to bed [insert photo of you only wearing a bedsheet] Goodnight!
I'm so sad that I can't be in your bed right now. Only [X] days left until I get to do whatever I want with you.
Hey gorgeous, say goodnight to your [preferred sexy body part] for me
Just thought I'd send you a sexy goodnight text reminding you how I'm going to blow your… world tomorrow. Goodnight!
I can't stop thinking about [sexy/explicit thing you did together one time] I look forward to duplicating that memory the next time I'm in your bed.
READ ALSO: 70 Christian birthday wishes to celebrate and encourage your loved ones
Cute good night messages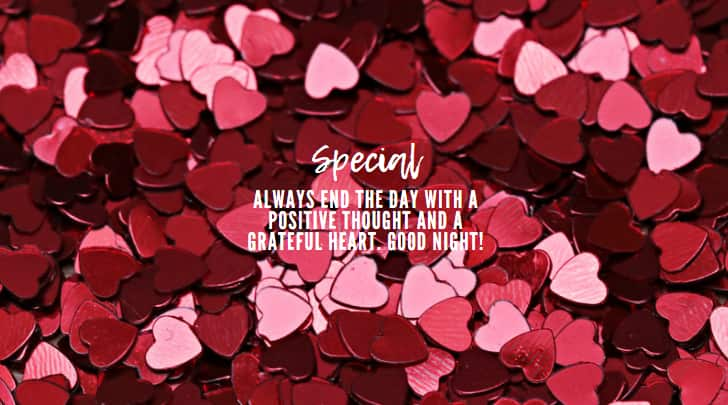 I want to fall asleep faster so that we can be together sooner.
The most handsome man wishes a good night to the prettiest woman in the world!
Good night! Sleep tight. I may not be by your side, but know that you're always in my heart.
Hold your phone tightly because this text message is a hug in disguise. Good night
I like the night. Without the dark, we'd never see the stars. I wish you sweet dreams!
Always end the day with a positive thought and a grateful heart. Good Night!
I know that you are busy, but I wanted to tell you to have a good night.
I never have to worry about bad dreams again. I just close my eyes, think of you, and everything is perfect again.
My wishes for you tonight are dreams filled with love, peace, comfort, and thoughts of me.
When I lay in bed, I thank my lucky stars that I have you in my life.
My wishes for you tonight are dreams filled with love, peace, comfort, and thoughts of me.
You are the one thing I love the most in this world. You have given me hope when all I see is darkness.
I hope it's not too late to tell you goodnight and that I love you more than anything in this world.
Sweet dreams airlines are boarding, and it's time to meet your captain – ME!
Quick. It's time to go to bed. The faster you fall asleep, the faster we can be together in the morning.
You are on my mind so much that I thought I would text you to tell you goodnight, and I love you.
Let your journey today in the realm of dreams will be pleasant and exciting. Sweet dreams, dear.
I just woke up realizing that something was missing. Without you by my side, it is so hard to fall asleep.
I have never dreamed of you. I can never fall asleep because you're always on my mind.
Every night, God sprinkles a little magic dust on you when you're sleeping to make you even more beautiful when you wake up.
I miss our conversations until the morning; the night is empty without you. Sweet dreams.
I hope that the dream, in which you see me, does not turn into a nightmare because I plan to come to you every night. Sweet dreams, my beloved.
My hectic day is over; I want you to know that I was thinking about you and now I will imagine you in my arms. Sweet dreams, I love you.
I know that you might be asleep now and your silken hair is on the pillow, I will come to you in a dream and kiss you. Sweet dreams.
My love, the night is a magical time, when all hidden desires come true. I hope that you will see me in your dreams tonight.
I hate the night because it takes you away from me, but the idea that in the morning we will meet again warms my heart. Sleep tight, my love.
At night, a person, particularly keenly feels his loneliness or happiness, thanks to you, I always think that I live life to the fullest. Good night, my love.
If you were a flower, you would be the floret, which blooms through the night until dawn, because the whole night you are in my thoughts. Sweet dreams.
Night came into its own, relax and dream about the day we meet. Goodnight, honey.
You are my Cinderella, who does not disappear at midnight, you are the love of my life. Good night, my precious.
Are you online searching for the perfect goodnight message to my sweetheart? Well, we have compiled the best, cutest, and sexy good night messages from where you can select one of those.
READ ALSO: 30 uplifting happy birthday Bible verses for your friends and family