Dj Tira biography: age, wife, best songs, Instagram, cars, and net worth
DJ Tira is a record producer, record label founder, Durban kwaito artist, and a DJ from South Africa. Tira is widely known as the man who came up with the Gqom music genre, which has been gracing our airwaves since 2017. Aside from that, he is also known for his efforts in introducing artists such as Dladla Mshunqisi, DJ C'ndo, Big Nuz, and others. So, what else is there to know about Tira?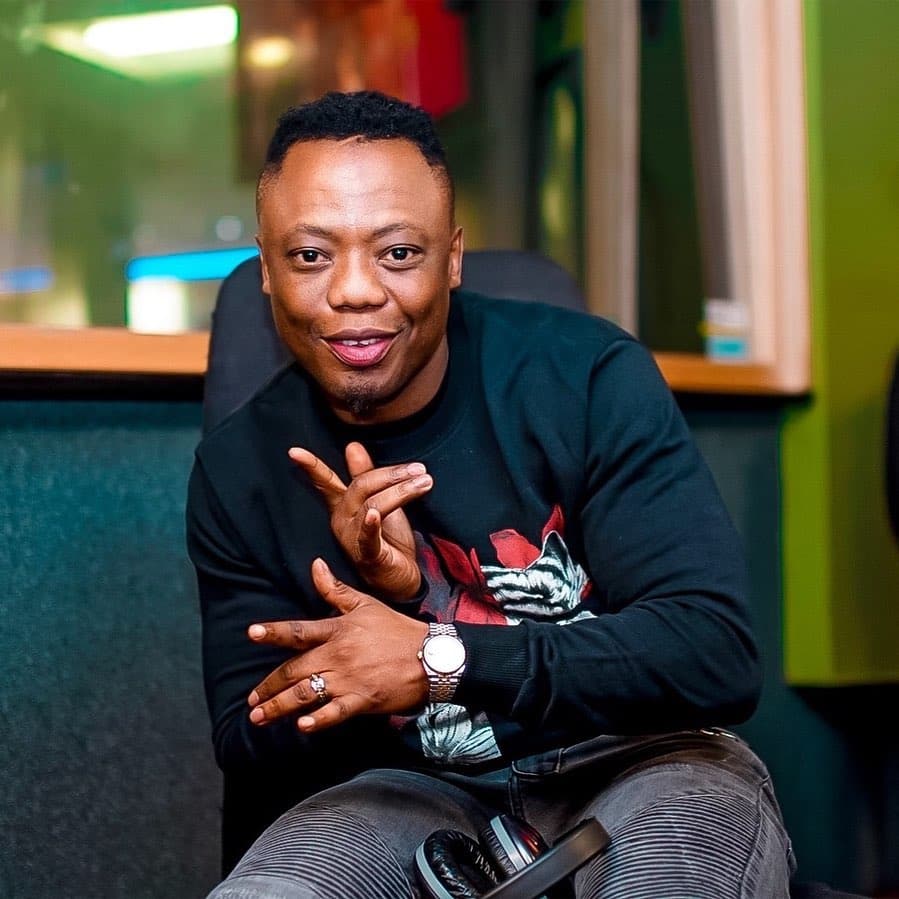 What is DJ Tira real name? Born Mthokozi Khathi, the artist did not always have an interest in being a DJ. In fact, he was studying human resources at the University of Natal when the interest in becoming a DJ overcame him during a time when vinyls were the real deal. How old DJ Tira? How much is DJ Tira net worth?
READ ALSO: Zizo Tshwete biography: age, son, husband, pictures, Facebook, Instagram, and news
DJ Tira profile summary
Name: Mthokozi Khathi
Date of birth: 24 August 1976
Place of birth: KwaHlabisa Village, KwaZulu-Natal, South Africa
DJ Tira age: 43 years old as of 2019
Nationality: South African
DJ Tira Instagram: @djtira
DJ Tira Facebook: @Dj Tira
DJ Tira Twitter: @DJTira
Relationship status: Married
DJ Tira net worth: $550,000
Occupation: Record producer, record label founder, Durban kwaito artist, and DJ
Famous for: Embracing Gqom music genre
DJ Tira biography
Where is DJ Tira from? Mthokozi Khathi spent the first three years of his life in KwaHlabisa Village (where he was born) before his family relocated to Durban in 1979. Later on, during his adulthood, he joined the University of Natal in 1995 where he studied human resources.
DJ Tira career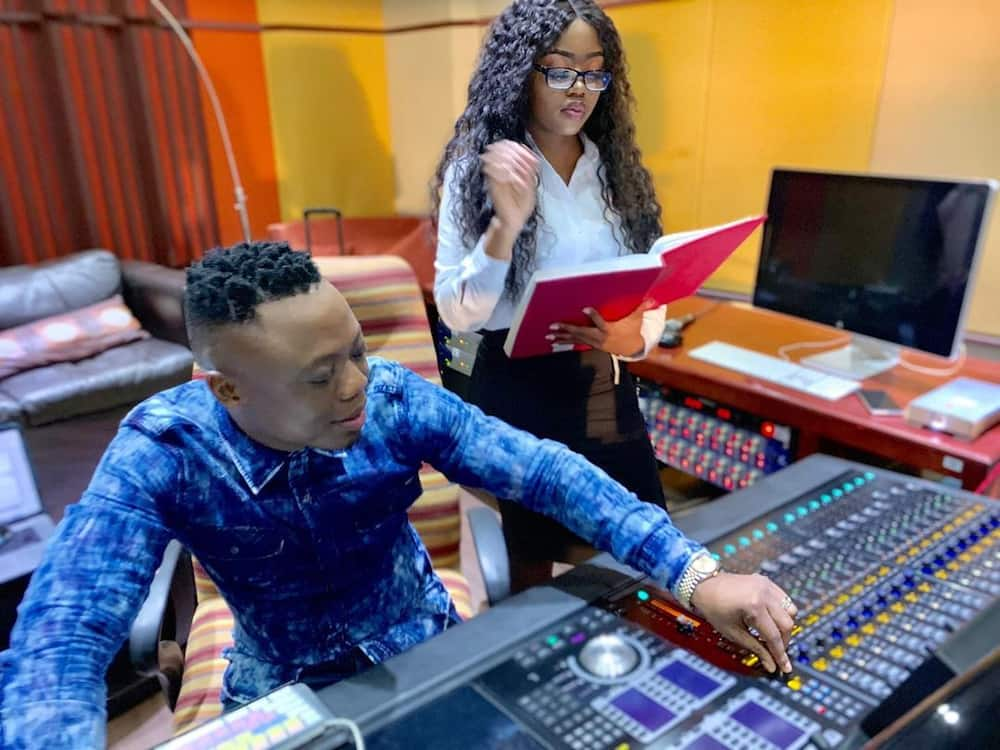 While he was still in the university, Mthokozi Khathi developed an interest in being a DJ, which is why he acquired his first vinyl in 1996 to learn the craft. During those early days, he did small gigs for parties in the university, popular nightclubs, weddings, and private parties. Eventually, together with others, he established M1 Entertainment.
In 2001, together with the late DJ Khabzela, he released his first record titled Real Makoya. It was also around the same time that he emerged victorious in the Smirnoff SA DJ Knockout competition. In 2005, Mr. Khathi established Tzozo EnProfessor alongside Kalawa Jazzme, and he managed to release three compilations. After Tzozo EnProfessor, Mthokozi Khathi established Durban's Finest with Sox and managed to release several compilations.
In 2007, Mthokozi Khathi managed to launch his very own recording studio called Afrotainment. His very first artist under the label was DJ Cndo. Since then, his path has seen him work as a music producer and sign other artists like Big Nuz. Under his record label, the skilldul DJ released a solo project named Ezase Afro Vol:1. The project features names like Bricks, Joocy of Afrosoul, Daddy, and others. The solo project was a big hit with more than 20,000 copies.
DJ Tira wife and kids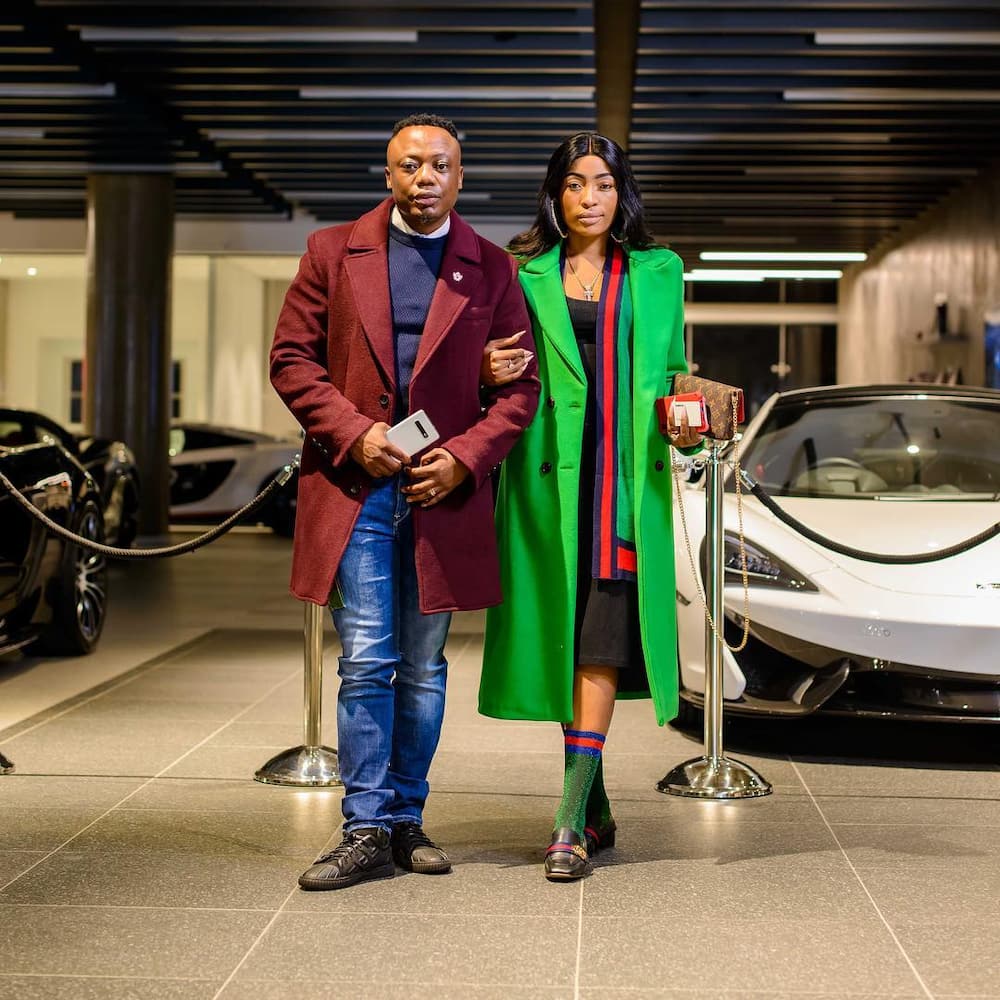 Does DJ Tira have a wife? The DJ is married to Gugu Khathi. The two had an Umabo ceremony in October 2016 at the DJ's home in KwaZulu-Natal. DJ Tira and Gugu Khathi now have three children; two boys (Junior and Chase) and one daughter (Gigi). By all accounts, the kids are pursuing DJing careers. Despite supporting his kids, Mthokozi Khathi still admits that the industry is cruel and that he fears for them.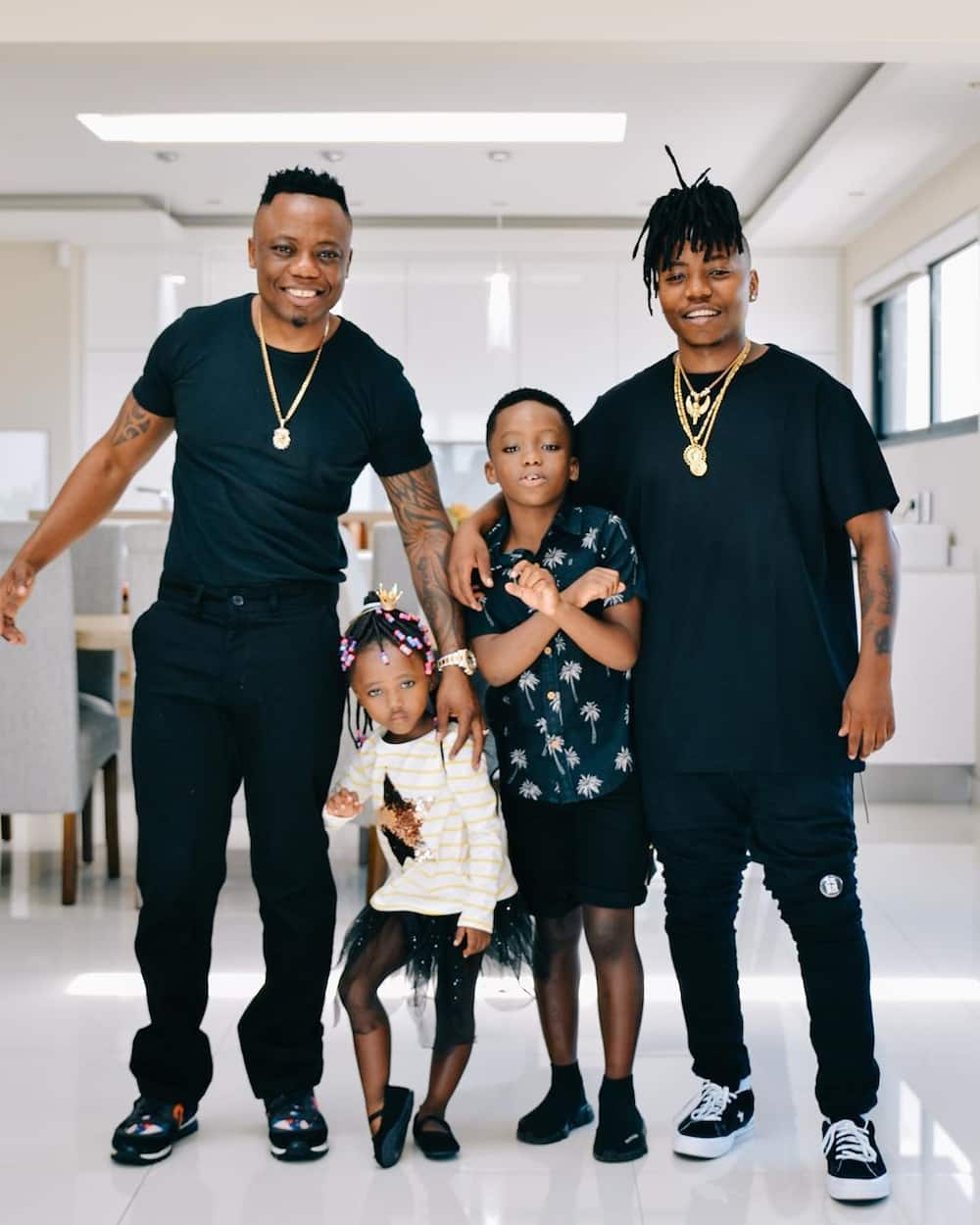 DJ Tira cars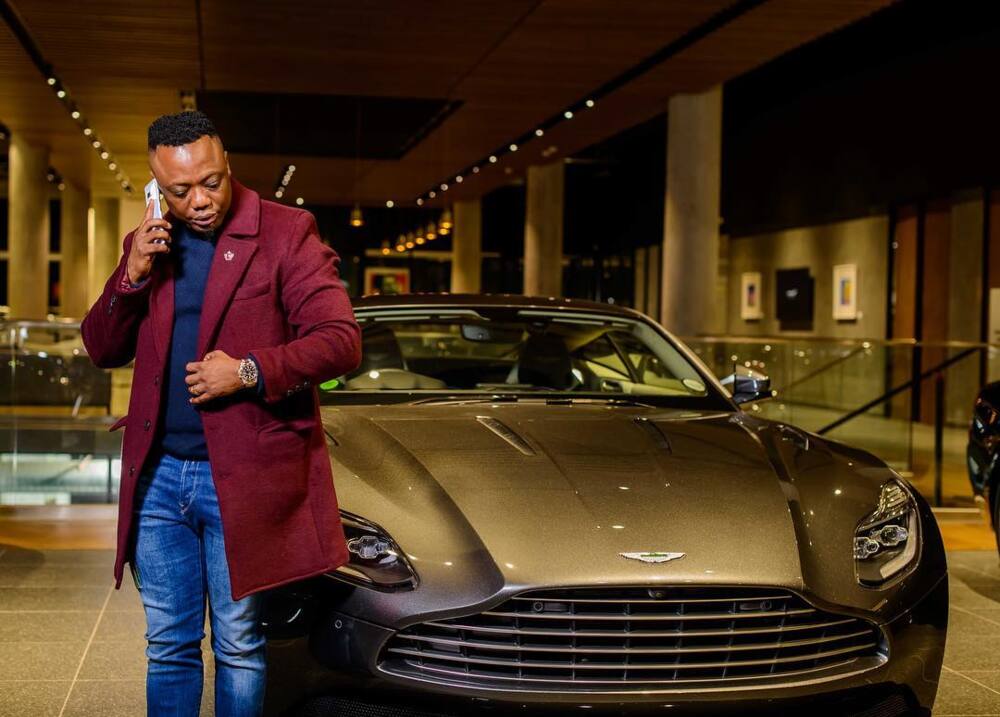 Mthokozi Khathi owns at least three known cars that are a Range Rover SVR sport (R2 million), a white convertible, and a silver BMW.
DJ Tira songs
DJ Tira's songs include:
Kuyavela Ngalapho
S'philela Ubumnandi
Thank You Mom
Konke Kuhamba Kahle
Run Free
Umsindo
Sobuye Sibonane
Nginqobile
Top Celeb
Ngathi Uyahamba
DJ Tira Malume
Hayi Hayi
Samba Nabahambayo
Mad in Love
Amaphara
IData Endlini Ka Tira
Te Pua No'a No'a (feat. Tangata Junior Tangata)
Eternity
Dangerous
Fakateretere (feat. Ma'ara Maeva, Tangata Junior Tangata)
Single Guys
No Rush Remix
Summertime
E He'e Te Va'a (feat. Ma'ara Maeva, Tangata Junior Tangata)
Sfuna Abo Chomi
Finest Things
Ngisemathandweni
DJ Tira No Rush
Solomzi
Ungesabi
Believe in Me
A Rutu (146BPM)
Himene Tatarahapa (feat. Ma'ara Maeva, Tangata Junior Tangata)
Champagne
Havaiki E (feat. Ma'ara Maeva, Tangata Junior Tangata)
Bakhuluma Futhi
DJ Tira awards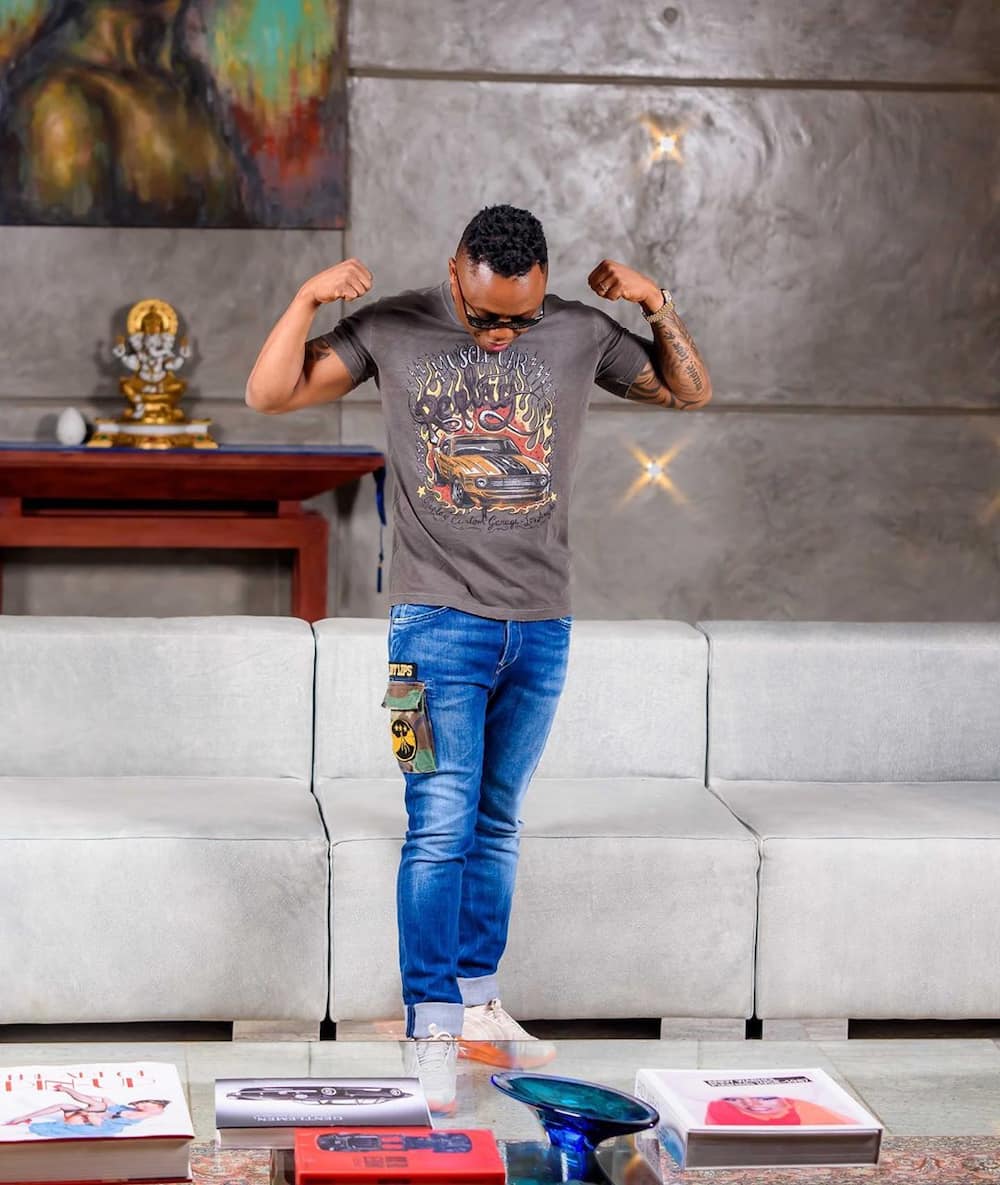 Mthokozi Khathi has been nominated for various awards including:
2008: Mzansi Star Best Club Dj Award
2010: Umlilo Big Nuz feat. Tira was nominated for the South African Music Award Song of the Year.
2010: Party 101 Teargas feat. Tira was nominated under Channel O Video of the Year Award
2010: South African Music Award Song of the Year
2004: Metro FM Best Best Compilation his work Durbans Finest Vol:1 won the prize for Best Compilation album.
2005: Durban Finest in Metro FM Best Best Compilation
2018: Nominated for Dance Music Awards South Africa Best Live Act
READ ALSO: Blue Mbombo biography: real name, twin, boyfriend, family, modelling career, home and latest news
At this point, you should be well-informed on everything to do with DJ Tira. All the best to this great artist in his entertainment career, as well as in his personal life.
READ ALSO
Zolani Mahola biography: age, child, husband, parents, songs, Instagram, and net worth
Ade van Heerden biography: Age, height, boyfriend, Miss World and Instagram
Arthur Mafokate's daughter, Owami, stuns crowd with her DJ skills
Top 11 South African Afro soul artists
Who are the 23 Jacob Zuma children and where are they today?
Source: Briefly News