Full details on how does Forex trading work in South Africa?
This article explores the world of Forex trading. We will seek to demystify Forex by explaining what is Forex trading and how does it work. We will also take a look at trading in South Africa. This will range from the requirements of opening a trading account in South Africa to understanding when to buy or sell so as to make money. We will also inspire those who are interested in joining the trade by showcasing the fabulous lives of young and very wealthy traders.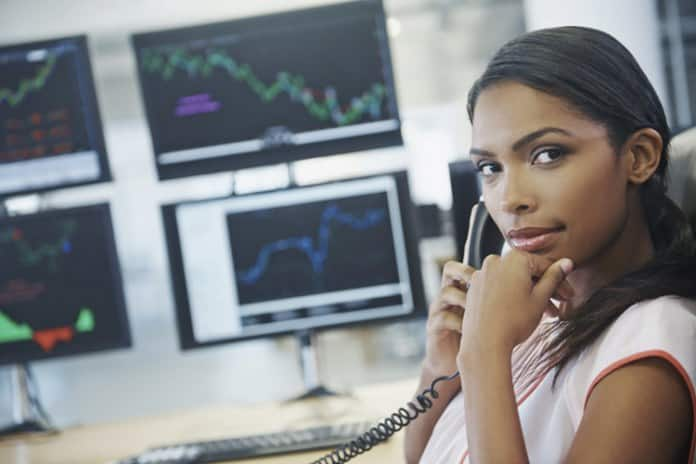 In this article, you will find Forex trading explained. You will find out how do you make money on forex and also if you can get rich by trading Forex.
READ ALSO: Rachel Kolisi biography: age, maiden name, children, husband, wedding, and Instagram
What is Forex trading?
Forex Trading is the buying and selling of two currencies in the anticipation that the price will change. It is a form of CFD Trading, where CFD is speculation on the value of an asset. It is important to note that the trader here does not take ownership of the asset. Unlike stocks, you can easily make money when prices are rising and falling. Read on to get to know how this is possible.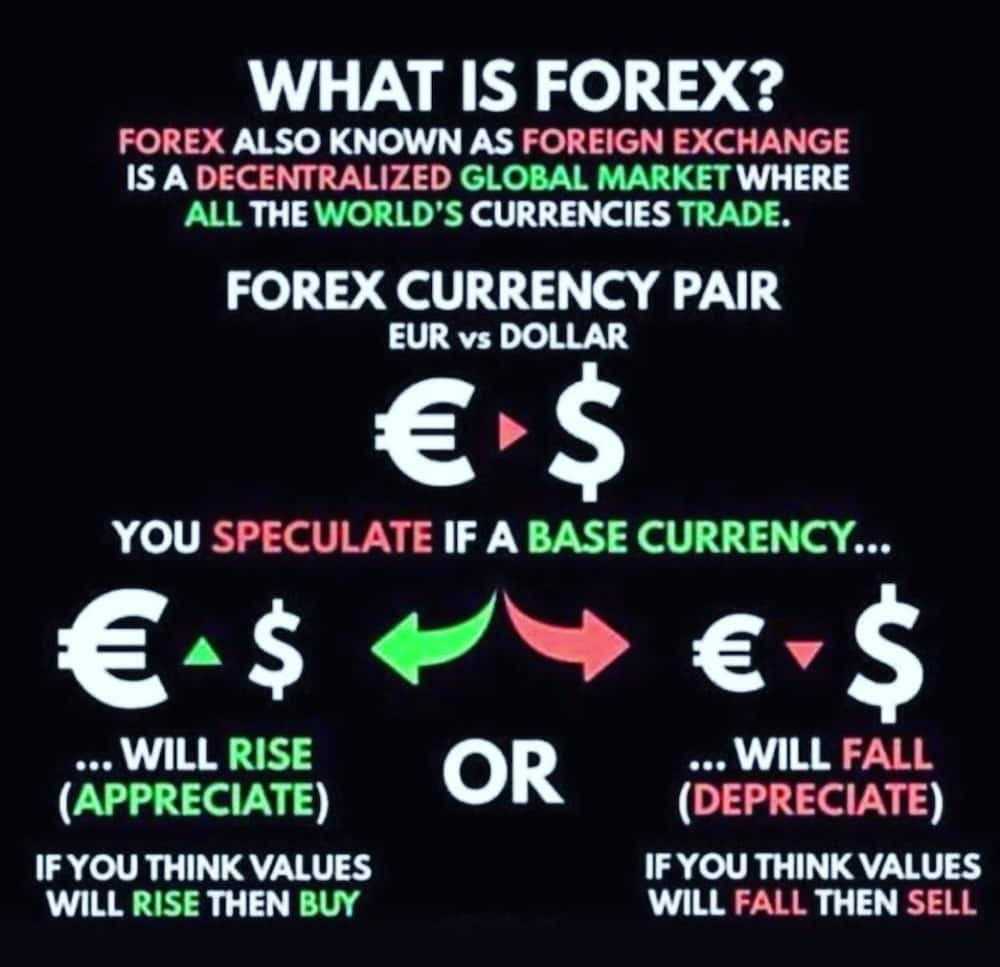 Forex also trades in commodities. These commodities include gold and oil. Cryptocurrencies are also traded as they are just another form of currency.
Forex trade reached $6.6 Trillion a day as at April 2019
Trading in South Africa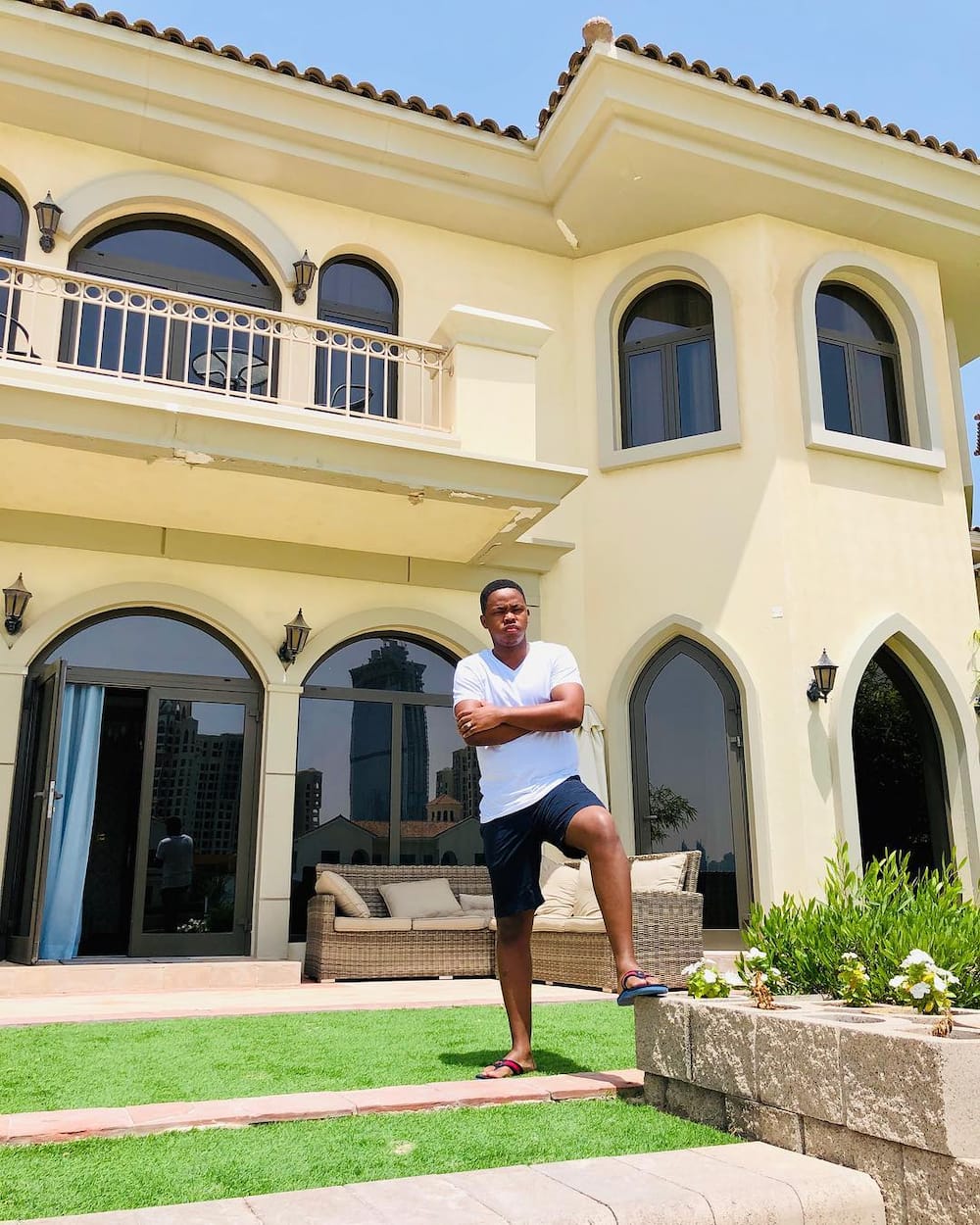 Trading Forex in South Africa is legal as long as you declare your income tax and you abide by financial laws that prevent money laundering. Using FSCA regulated brokers is not a legal requirement, but other recognized organizations should regulate the brokers used.
Avoiding mistakes is key in learning any new craft. The video below talks about avoiding common pitfalls encountered by beginner South African traders.
READ ALSO: Damian de Allende biography: age, measurements, girlfriend, parents, education, current team, stats, salary and Instagram
When signing up for a Forex Trading Account, and before being allowed to make a deposit, you will need to complete the KYC documentation. This is a law set that banks and other financial institutions use to curb anonymity in money laundering. You will require the following to sign up:
Colour copy of valid ID-passports, driving license, ID card
Confirmation of home address using utility bills issued in the past three months, e.g. water, electricity, internet etc.
Transferring over R10 Million requires your bank to submit an application, which includes a Tax Clearance Certificate, to the Financial Surveillance Department of the South African Reserve Bank for approval.
One way of Transferring funds offshore is by applying for a discretionary foreign currency allowance valued at R1 Million. You can start this process here.
If you are asking yourself, how much do I need to start forex trading in South Africa, check out this video below to hear the experience of one of the many young South African forex traders
How does Forex trading work?
There are four main components in Forex trade
The Asset
Size of trade
The price
The direction (buying or selling)
The asset – currency pair
Currencies are always quoted in pairs because in every transaction you buy one currency while selling another.
Example using the USD/ZAR exchange rate: USD/ZAR = 14.6971
This means that 1 US Dollar can be exchanged for 14.6971 South African Rands.
The first currency (USD) is known as the Base Currency, whose value is always 1. The second currency is called the Quote/Counter currency. e.g. When buying, you need to pay R 14.6971 to get one US Dollar. When selling, it means you'll get R14.6971 for selling 1 Dollar.
How do you make money?
You buy the pair if you believe the base currency (USD) will gain value over the Quote currency (ZAR). You sell when you think that the base currency (USD) will lose its value compared to the Quote currency (ZAR).
Forex has a bunch of terms that could make us ask, how does Forex work? Below we define the commonly used terms.
Forex quotes have two prices, the bid and the asking price.
Bid- It is used when you want to sell something, and it's the price that a broker is willing to sell a currency pair for.
Ask/Offer- It's used when you want to buy something, and this is the price that the broker is willing to buy a currency pair at.
Spread- the difference between the bid and ask price. It is sometimes referred to as mark up. It is how brokers make money, and it is the cost of doing business for the trader.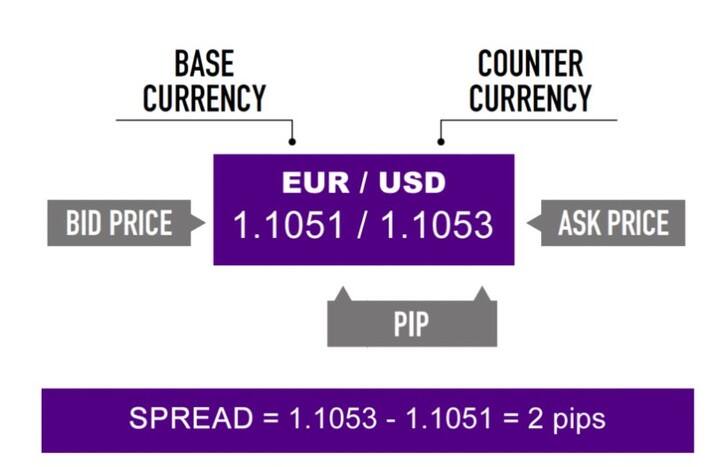 When selling/shorting a trade, focus on the bid price, this is because it is the highest price your broker is willing to buy from you. If you want to buy back the pair (closing a trade), focus on the asking price which is usually higher than the bid.
Commission - sometimes brokers would opt to charge a commission on each trade to offer the trader benefits such as a tighter spread and better execution.
Rebates - sometimes, brokers reward their customers with a fraction of the spreads. They can also offer rebates to persons who referred to someone as a reward.
READ ALSO: Rhythm City Teasers: October 2019
Size of trade
Micro lot-1000 units of currency. Generally shown as 0.01 as the Volume in Metatrader. In the US, for example, 10 pips at this lot size represent 1 Dollar.
Mini lot- 10,000 units of currency. Shown as 0.1 in the Volume section. 1 pip is worth a dollar. If you trade 5 mini-lots, you make $5 with every pip
Standard lot- 100,000 units of currency. Quoted as a 1.0 trade size/volume. It is $10 per pip.
Pip is a small measurement change in currency pair prices. Usually, 1 pip is 0.0001. In the above example, if the rate changes from 14.6971 to 14.6972, you can say that it has increased by one pip. The Japanese Yen, however, have their pips set at 0.01, unlike most other frequently traded currencies which use the 0.0001. below is a forest trading tutorial answering the question, how does forex make money? It also gives an explanation on pips.
Leverage and how it amplifies the volume
Leverage is a ratio that multiplies the size of your trade. The additional funds come from the brokerage or a connected 3rd party. High leverage can give you high profits as well as high losses.
Example:
Let's say your account balance is $100 with a leverage of 1:500. With $20 you place a trade of 1 mini lot(10,000 units) valued at $10,000. ($20 * 500)
The direction – long (buy) or short (sell)
Long = buying base currency. Profit is made if the base currency increases over the quote currency.
Short = Selling base currency. Profit is made if the base currency falls compared to the quote currency. You will make money if the pair price falls.
Buying is referred to as going long or taking a long position on trade, whereas selling is referred to as going short or taking a short position.
If you want to know more about what is Forex trading and how it works, there are plenty of reading material such as Naked Forex by Alex Nekritin and Walter Peters. Understanding Forex may not be easy at first but learning how to do Forex trading is now made simple by watching tutorials such as the one below.
Demo and Live Accounts
Before opening an account with real money, an excellent way to start is by using a demo account. This allows you to learn about how the Forex market behaves. It also gives you the skills that are needed to be efficient in whichever platform you choose to work on. You can explore different Forex demo account South Africa by clicking on this link. A demo account is good because it removes the pressure of money, allowing you to understand how everything works.
Forex trading can be very lucrative for those who work to understand it. Many forex traders in South Africa have moved from rags to riches. One of them is Forex Broker Killer, who has a reality show on YouTube. The video below shows him as well as other successful South African Forex traders.
If you would like to watch an exciting TV Show related to trading, Billions is the show for you. If you are more into reality shows and would like to witness Forex trading in SA, then Forex broker Killer would be great for you. Check out Episode 1 below. After this, you should know how Forex trading SA works, and the Forex trading tutorials linked should guide you on how to get really good at it.
READ ALSO:
Reed Dance South Africa: Here is everything you need to know about it
Complete list of domestic and international airports in South Africa
10 South African male models who are world class
Matshela Koko biography: age, daughter, wife, Zimbabwe, CV, LinkedIn, salary and Eskom
Source: Briefly News