Dean Furman is one of South Africa's professional footballers who has done good for himself over the years. The young, skilled player has mastered playing the midfield position to the point of absolute mastery. This fact has not gone unnoticed as some big soccer teams across the world have shown great interest in the player. Going by Dean Furman stats, you will agree that he deserves all the good that is coming his way, as far as his career is concerned.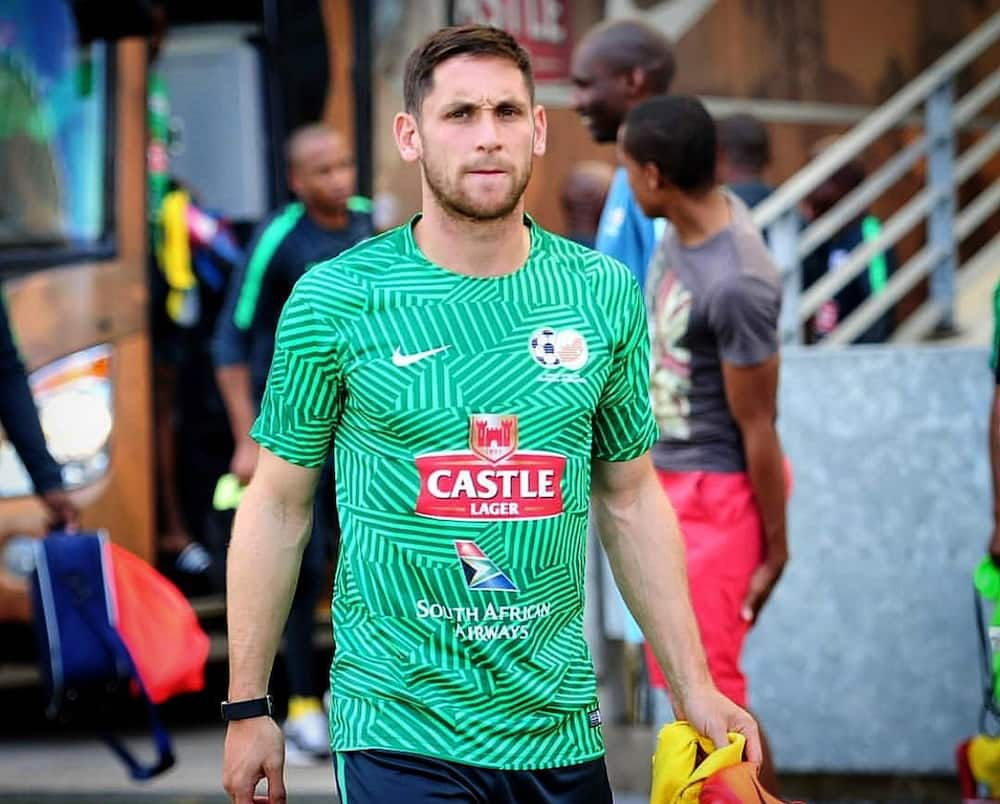 Have you ever wondered how Dean became so good at football? Well, apart from talent, he had a good foundation in Chelsea's youth team. He played for the premier league team, youth division, with the hope of one day making it to the first team, which he did not. However, the lessons he acquired while playing for Chelsea youth team have gone a long way to make him who he is today. Here is everything you need to know about Dean Furman.
READ ALSO: Stuart Baxter biography age, son, wife, new team, and salary
Short profile
Name: Dean Furman
Date of birth: 22nd June 1988
Age: 31 years as of 2019
Place of birth: Camps Bay, South Africa
Citizenship: South Africa
Profession: Footballer
Height: 1,83 m
Position: Midfielder- Central Midfield
Foot: Right
Player agent: FootBook
Current team: SuperSport United
Joined: Aug 18 2015
Dean Furman was born in Campus Bay South Africa. Even though his career tried to put him elsewhere, the patriot has found a way to return back to his roots. The Chelsea trainee is now playing for SuperSport United, a South African Football Club.
Biography and career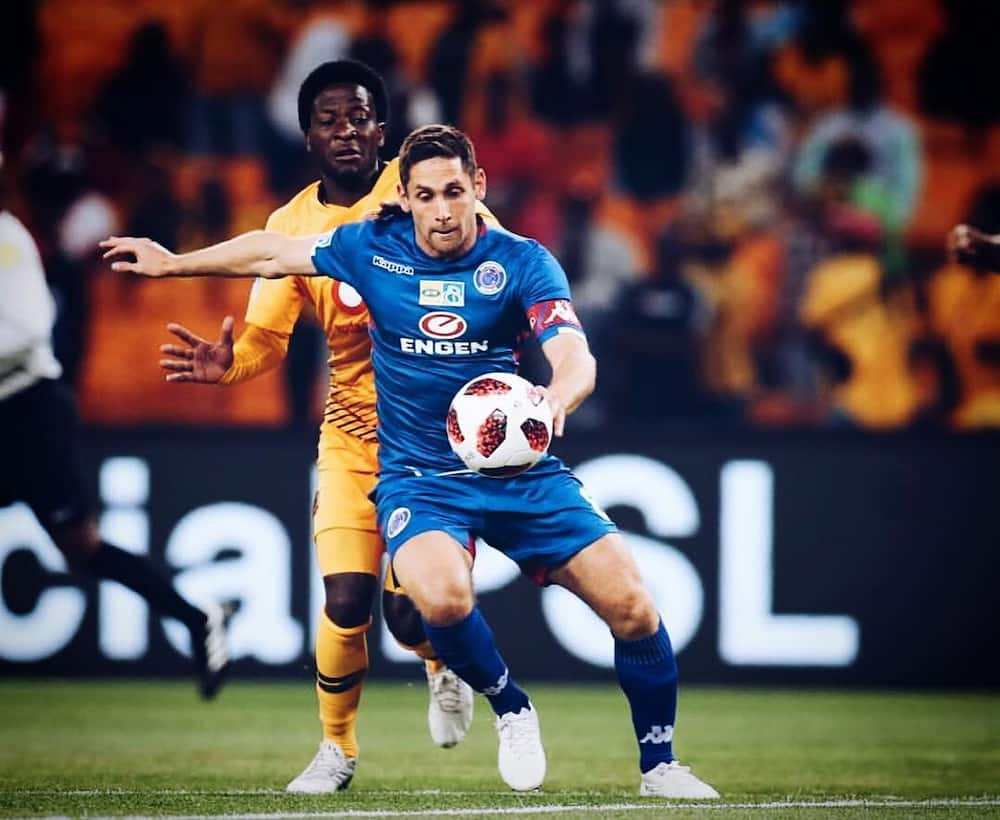 Dean Furman joined the South African National in 2012. He plays as a Midfielder. In 2011, he won the award of the Football League Goal of the year. His debut career was with Chelsea in the year 2003 after moving to the UK with his family. He was assigned to the Scottish club rangers for failure to make it through to the first team of Chelsea. In 2007, Dean became captain after the Under 19 team won against the Scottish Youth Cup in the finals. He only made one appearance for the Rangers team and then moved to the English League Two side Bradford City on loan for a year.
He was thereafter transferred to Oldham Athletic in 2009 where he was captain for one season. In 2011, Dean Furman won the Football League Goal of the year competition. He then joined Doncaster permanently in 2013 after the loan elapsed. Dean signed a two-year deal with SuperSport United with an option of a further year in August 2013. So far, he has played for the Pretoria team in more than 40 games.
Furman first appeared in a friendly match between South Africa and Brazil. He was a member of the 2013 Africa Cup of Nations team and won against Angola where he was named the man of the match. In 2015, he was named the captain of the team heading to the Africa cup of Nations. Although he played every minute against Guinea in the group stage matches, South Africa did not reach the knockout stage.
Dean Furman wife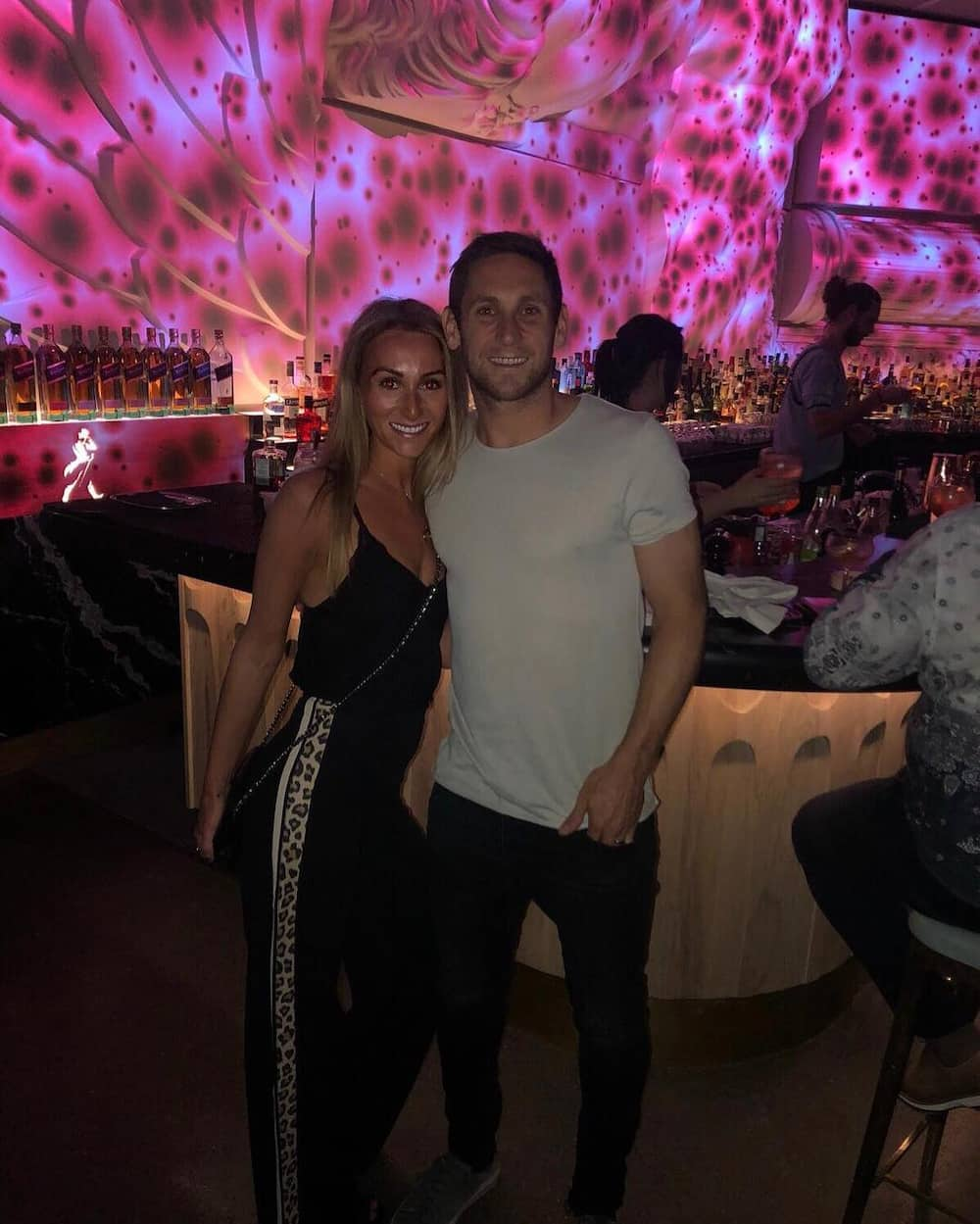 Dean Furman recently tied the knot with his longtime girlfriend Natasha. They met in Manchester through a family friend. According to Dean, the two tied the knot when he was in a soccer break. Their wedding was colourful and beautiful. He said that marrying has made him become a lot more responsible and reduced his frequent partying habit. Other than this, he said that marriage helps him set a good example because he also has role models who are footballers. At the time, the midfielder said that they were excited to be back in their home country.
He said that his wife had found a way to enjoy life in South Africa. Like most South Africans, Dean said that his heart for home was heavily invested in South African music. He said that he listens to a lot of local house music, mostly when he is in the dressing room together with his teammates.
READ ALSO: Siya Kolisi biography: age, measurements, children, wife, education, injury, club, salary, car, and Instagram
Dean Furman age
He was born on the 22nd of June 1988. This makes him 31 years of age as of 2019.
Measurements
Height: 1.83m
Weight: 74 kgs
Dean Furman parents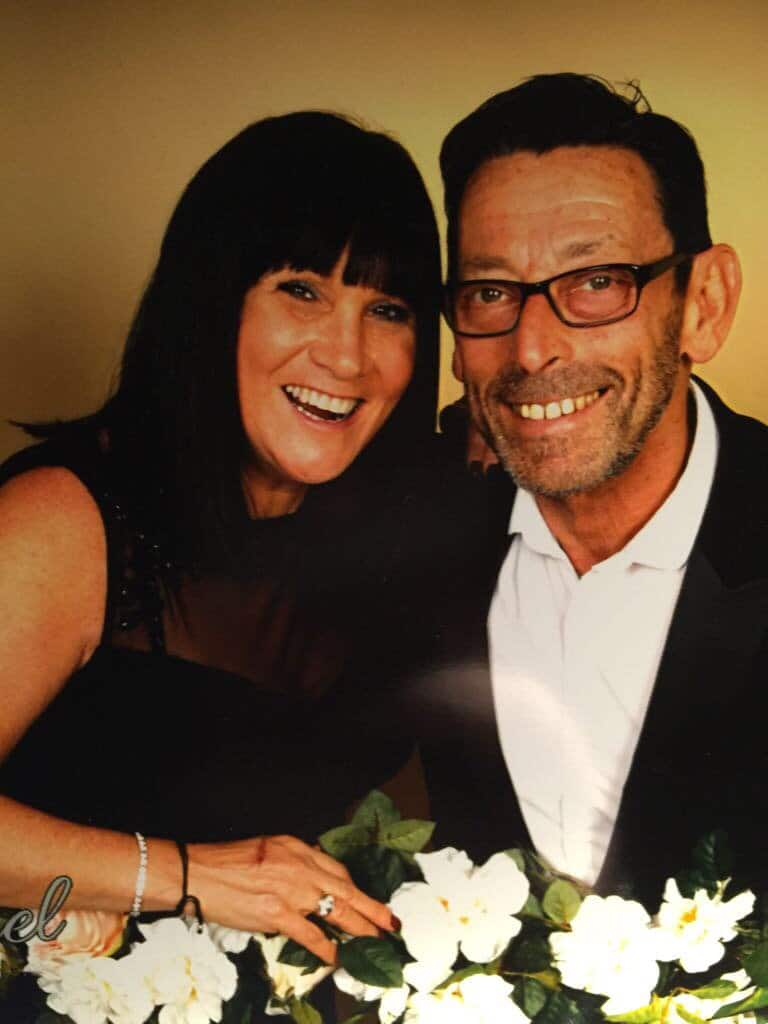 He was raised in a Jewish family in the suburbs of Cape Town in South Africa. His father goes by the name Ronnie Furman, while his mother is known as Carol Furman. This is according to a tweet the footballer posted celebrating his parents' 32nd anniversary.
Injury
Couch Stuart Baxter, Bafana Bafana's midfielder, is said to be left out in a must-win match that is on Friday against Namibia. Dean Furman has suffered a knee injury that will keep him on the sidelines for the much-awaited match. The 31-year-old was spotted "heavily strapped" while the rest of the team continued preparing during the training session. The Bafana came second in the AFCON opener where they played against Ivory Coast and lost 1-0.
Dean Furman current teams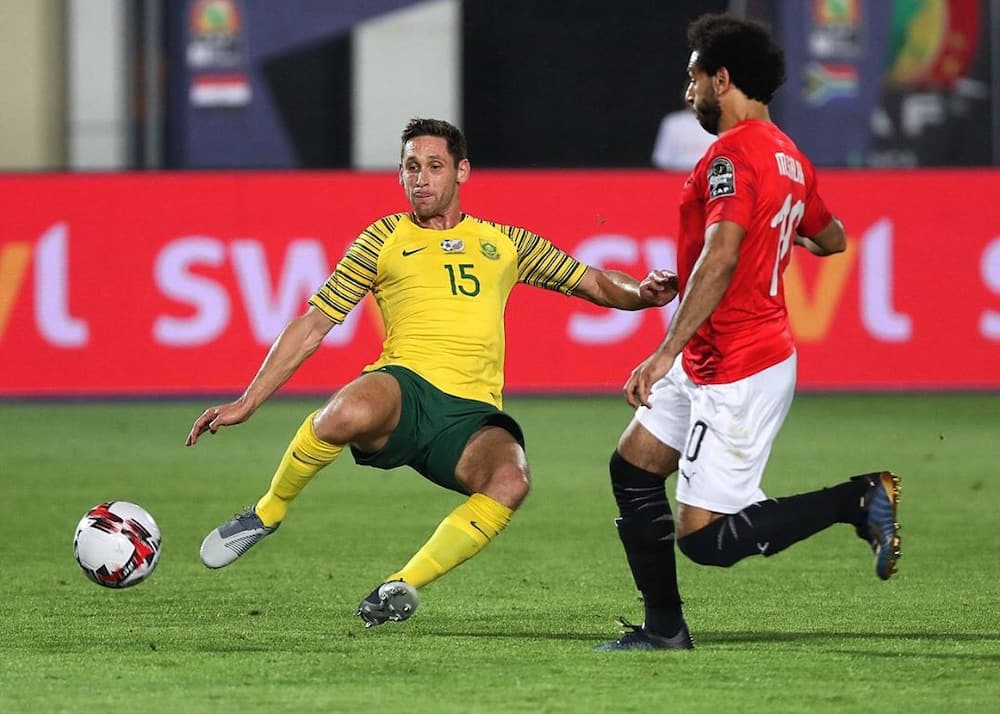 Currently, the star is playing for SuperSport United FC as a central midfielder.
Dean Furman salary
The SuperSport United player is being treated like fine wine. He is paid R300,000.
Dean Furman goal of the year
While playing for Oldham, against Notts County, Dean Furman scored an impressive long-range goal that earned him an award - The Goal of The Year Award.
News
Dean Furman backed up his fellow teammate Ronwen Williams to keep the Bafana Bafana's number one frozen out. He said that Ronwen is a great goalkeeper and you can not take that away from him. The celebrated goalkeeper comes forward to receive crosses, and he distributes it with a high level of skill and smartness. He also added that Ronwen talks to his team well. He also expresses his honest joy towards Ronwen when Bafana level recognized him. He said that the goalkeeper grabbed the opportunity and that he played well in the AFCON games.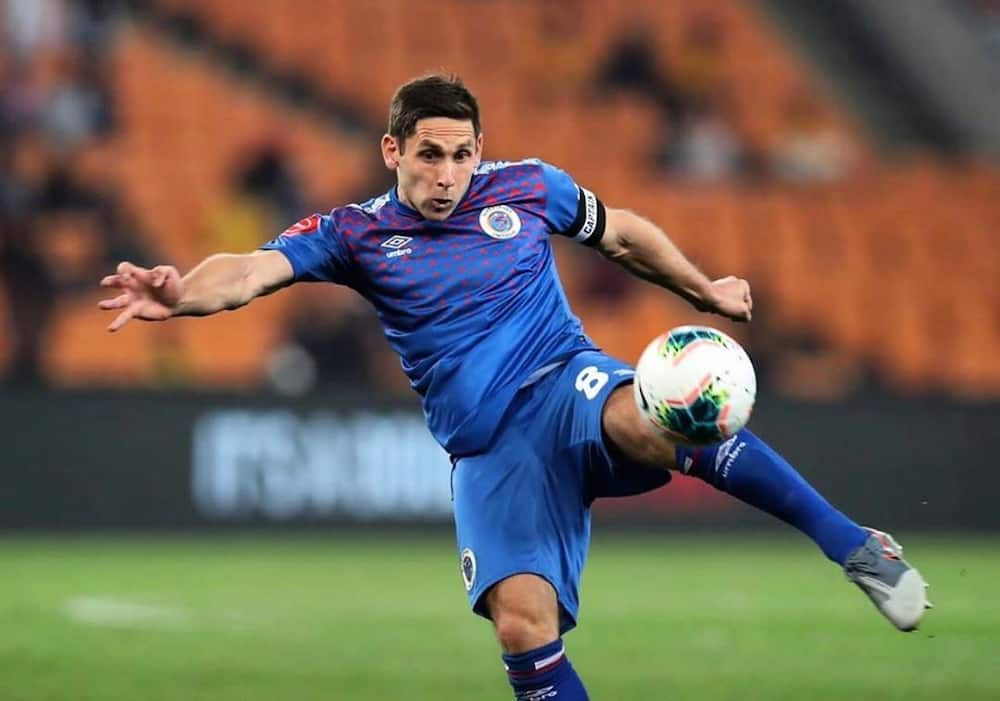 Dean Furman is a natural footballer with amazing talent and skills. The South African born citizen loves what he is doing for South Africa. He is a people's person and never disappoints anyone on the field.
READ ALSO: