The good, the bad and the ugly events of Montana Fishburne's life
Hollywood glare sweeps almost anyone into believing that those on camera are having a bliss behind the scenes. While that is true for most of your favourite artists, some are struggling with broken pieces in their lives. They may seem to have a good time, but the inevitable public scrutiny reveals otherwise. Actress Montana Fishburne is among the celebrities that have recently suffered the spotlight blow of their lifetime. Even so, she remains steadfast and bold with her life.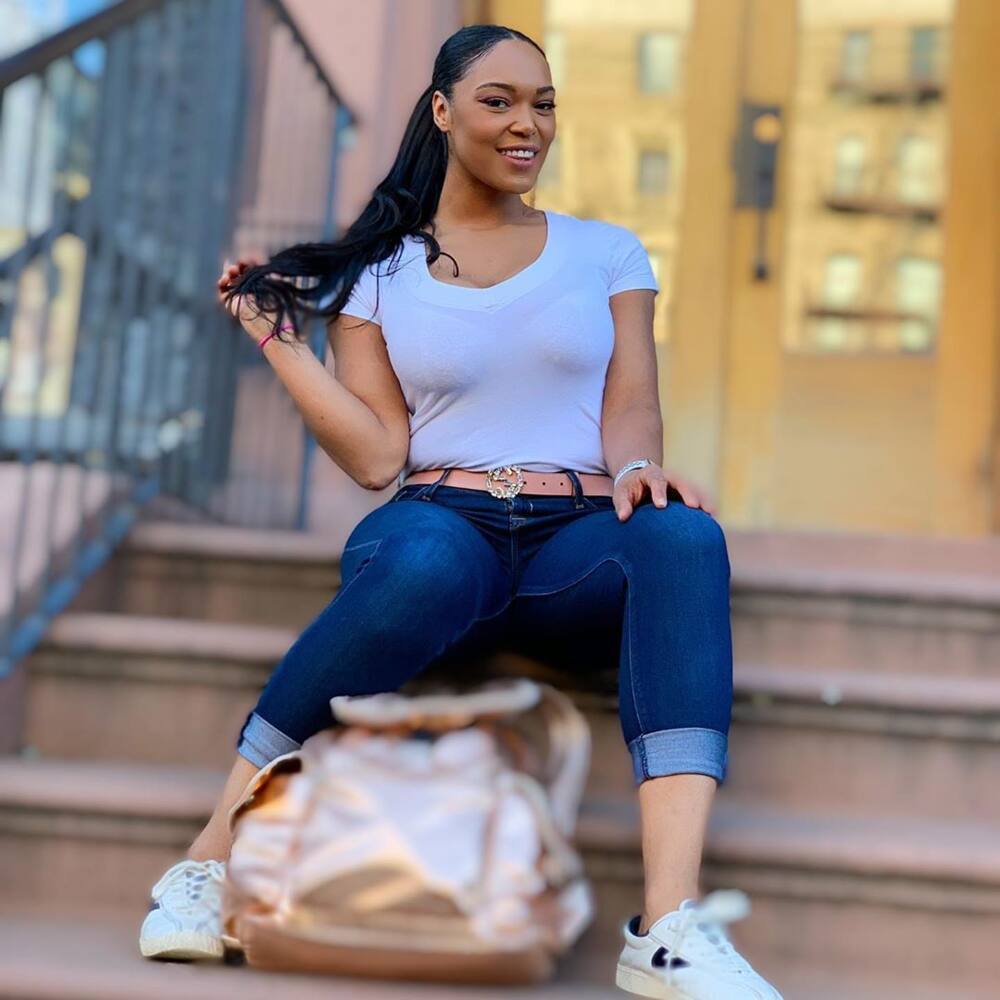 It is continually becoming harder for accomplished stars to lock their personal lives away from the public eye. Such is the case with Hajna O. Moss and Laurence Fishburne's daughter Montana, who is now a famed media personality for her blend of good, bad, and ugly records. Her popularity continues to amass amid speculations that she was a disowned daughter for her controversial lifestyle.
READ ALSO: Khama Billiat posts adorable throwback photo of him and his dad
The good, the bad and the ugly events of Montana
The beautiful Fishburne Montana is a typical girl out there trying to live a life free of limits, even from those pulled together by her father. Unlike her sister Delilah Fishburne and brother Langston Fishburne, Montana is hugely outspoken.
1. Quest for adult film and her sense of independence
Many people admire Montana for her firm, personal stand and willingness to give life its best shot. Despite her fame as a daughter to Laurence, she is not afraid to choose an additional career stream in adult films, even though her father and some of her fans disapprove of it. However, this has developed to become her greatest challenge, attracting attention to her name for the good and bad reasons alike.
Even though Montana takes after the resemblance of her father, the two seem to have different tastes in life, given that she is not readily willing to follow after his footsteps. She feels less bothered by her father's statement that implied her as an embarrassment.
2. She is now an anti-porn advocate for young girls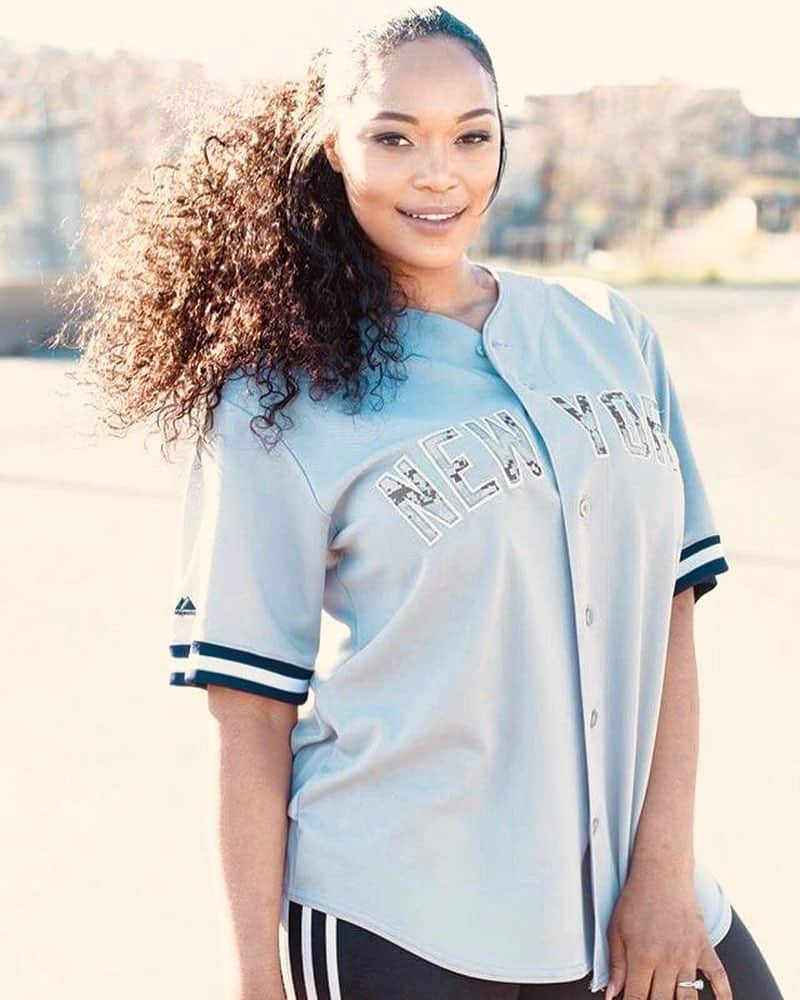 Montana's sentiments against porn for upcoming young girls came as a surprise to many of her fans who recall her supporting the same vice on media. Her recent appeal is proof enough that Montana has learned her lesson. It also indicates that she did not get much out of porn as she had anticipated. Her changed life is a testimony that all upcoming girls can evolve.
3. Her fantasy of becoming a Kim Kardashian ended badly
Unlike Kim Kardashian, Montana defended her leaked sex tape, even confirming that it is all she has ever wanted to do. Montana had received a wrong and an immature illusion that her fame would eventually earn her fame and fortune. It is clear she later came to her senses even to the point of publicly advising younger girls against porn.
4. She faked her suicide to scare her father
It is indisputable that Laurence Fishburne's daughter could be mentally disturbed. Her early exposures to life and opportunities may have messed her life in unknown ways. Some people assume she was always struggling with her demons. Faking her suicide turned out to be one of her earliest mischiefs.
5. She left porn to become a stripper
Rumors about Montana quitting porn escalated in 2014, but it would turn out that she was interested in venturing into stripping. Photos and videos of her in strip clubs came as a surprise to most of her fans who were at the time convinced and relieved that she had left the ugly business in front of the camera.
6. After DUI and assault charges, she ended up in rehab
Many people probably know about her DUI arrests and little about her fight with another woman who was allegedly an ex-girlfriend to her fiance. The assault charges ended with 180 days sentence in rehab. Sources indicate that rehab was a lesser version of the jail term sentence that lurked at her. Her later arrest in 2017 was proof that she was still struggling with her longtime demons. She then returned to rehab and would pay a hefty $30,000. However, it is unclear how much she gained from her dual stays in rehab, given how she now leads her life.
7. Peer celebrities believe she has a better future
Hollywood celebrities have a strong belief that Montana has a better future waiting for her. Among them is Terry Crews who is hopeful that Montana will eventually gather her life despite her past career choices. He recognizes Laurence's breaking heart and has a word for everyone that points a stiff finger at her.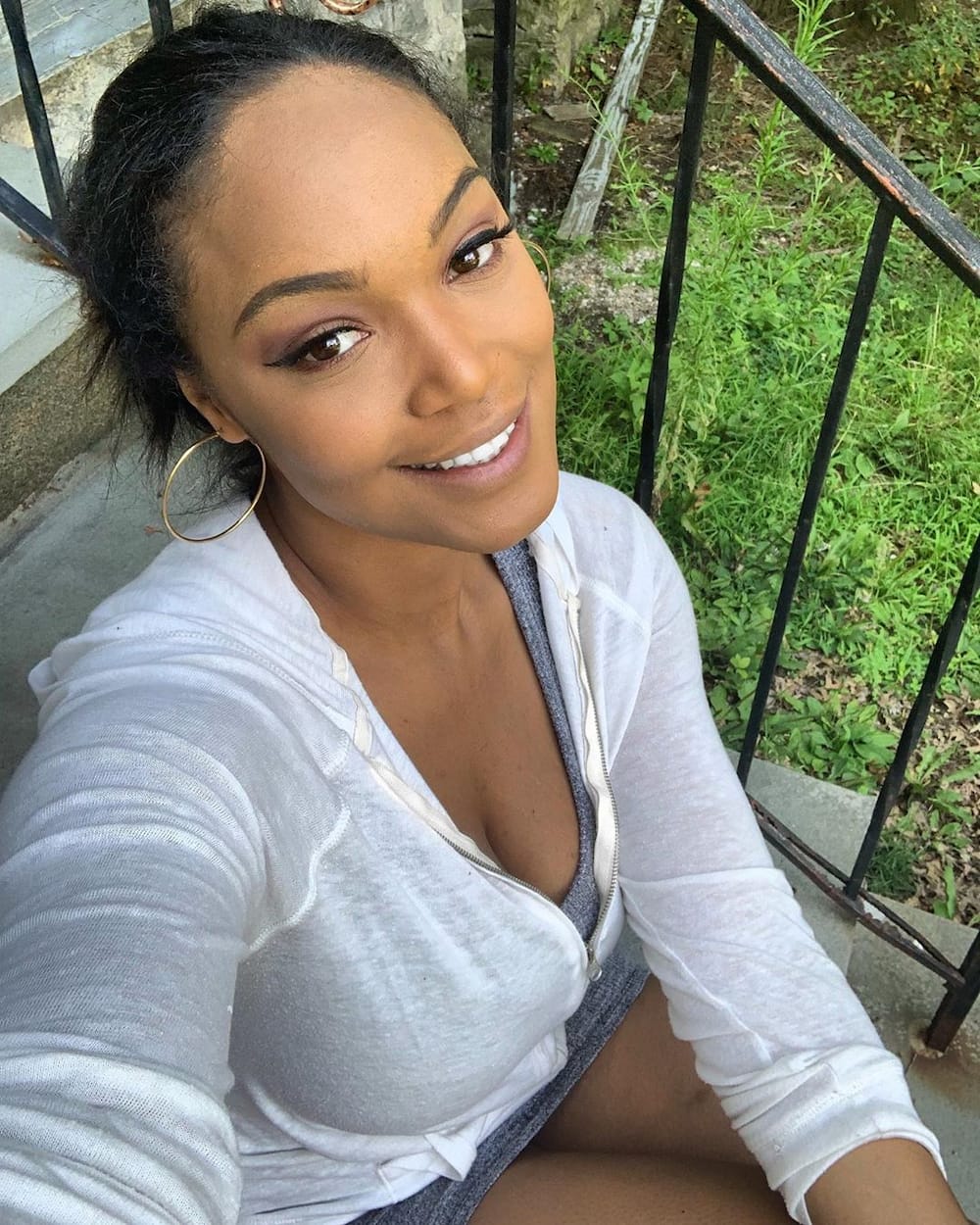 "Stranger things have happened, Montana might end up in a missionary."
Terry remains a new perspective agent in the life of Laurence Fishburne daughter amid her controversial lifestyle that has sent a better part of her reputation off the deck. Many people find his argument reasonable, given that Montana's life is a product of bad choices, not necessarily a bad person altogether. It is in the public domain that she would now be a more famous star than her father and brother, had she worked harder instead of taking a shortcut while hunting for fame and fortunes.
Laurence Fishburne daughter now is a former badass, as she put it on her Twitter account.
READ ALSO: Talented African artist shares photos of his beautiful paintings
Montana Fishburne has gone to heights that have not been explored before. Her past career choices and path to reform remain an inspiration for many people out there leading wrecked lives.
READ ALSO:
Tango Ncetezo biography: Age, marriage, parents and Instagram
Cardi B blasted for wearing head-to-toe Muslim-like outfit in Paris
Themba Zwane biography: age, measurements, wife, current team, stats, salary and Instagram
Thulani Serero biography: age, measurements, current team, stats, salary, and Instagram
Baby Cele biography: age, ex, husband, Sarafina, Uzalo, car & house repossessed and Instagram
Source: Briefly News