Handsome, talented and a master of his craft, Jesse Suntele is loved by South African babes. His calm demeanour and great looks qualify him as an ideal man in the eyes of many beholders - it is subject to argument. Nonetheless, his character on the screen gives him more credits in the social circles.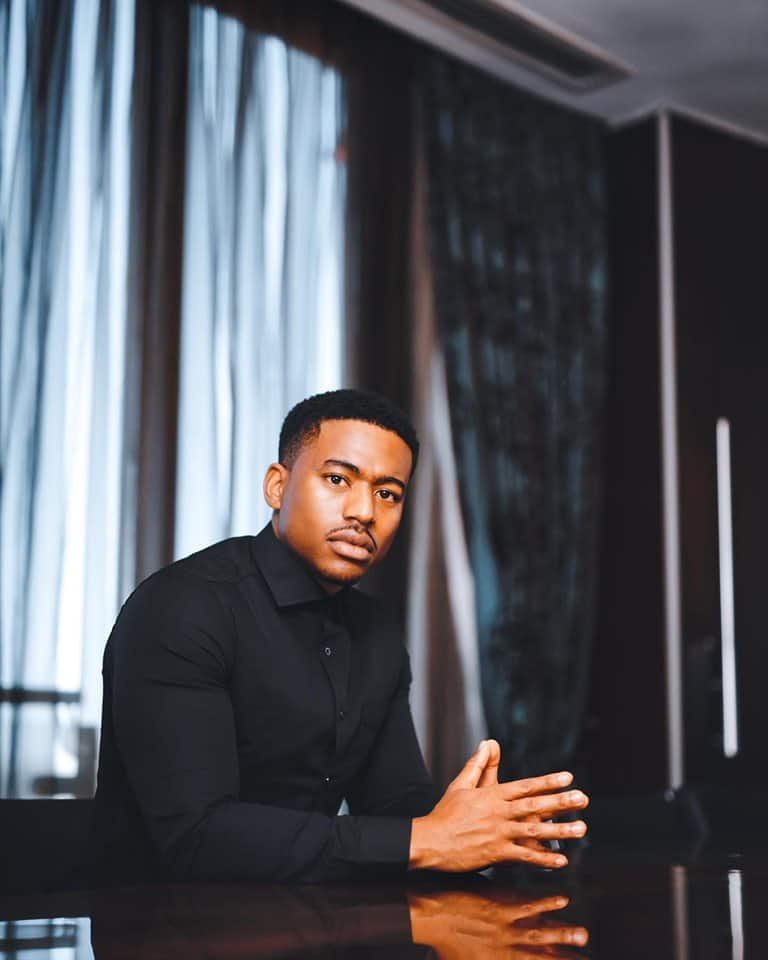 He has appeared in The Queen, Generations and The Hustle, to mention a few. In all these programs, he has shown great mastery of acting. He commands his language well and gets the attention of the audience just right. But how well do you know him beyond the screen? Here is everything you need to know about Jesse Suntele.
READ ALSO: Relebogile Mabotja biography: age, married, parents, education, Generations, 702, songs and Instagram
Short profile
Name: Jesse Ambrose Suntele
Date of birth: 18th September 1992
Age: 27 years as of 2019
Gender: Male
Profession: Actor, model, presenter
The "happy go lucky kind of guy" as he describes himself is not only a pretty face but has amazing talent that will blow your mind. Jesse Suntele is young, enthusiastic, and cool. He is also making big moves in South Africa's entertainment scene. His perpetual appearance on televisions leaves most people in awe with most wishing to know more about him.
Jesse Suntele biography
Jesse Suntele was born in Johannesburg in 1992. He became famous after winning the Top Actor Africa in the Black Entertainment Television network reality contest series in its second season back in the year 2016.
Education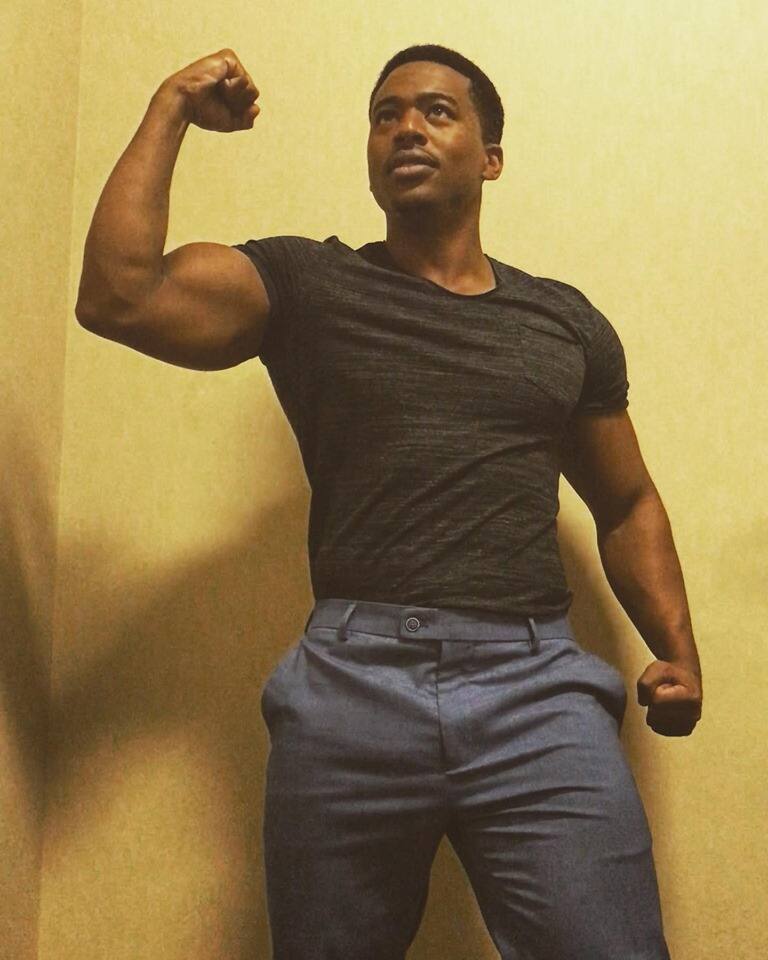 READ ALSO: Amalia Uys age, husband, wedding, parents, education, TV shows, movies and Instagram
Jesse's family migrated to Bloemfontein while he was in the 4th grade. He joined St. Joseph's Christian Brothers College and later moved to Johannesburg. He enrolled at Academy of Sound Engineering where he studied sound engineering. Jesse used to participate in a lot of school plays and discovered his love and passion for acting henceforth. He realized he had a passion for the theatre, acting to be precise. And in spite of not having any formal training, he landed his first acting gig during a professional audition he underwent.
Career
In June 2013, Jesse entered a SABC1 reality contest "U Can Do It" and was in the best one hundred contestants. His second TV appearance was in the final season of Ngempela, a SABC1 documentary-like drama, where he starred. The show was aired on 6th of May, 2014, and he was also recognized for the first time as a professional actor during this show. He also starred as a guest on Generations, a SABC1 soapie, in 2015. He then landed on a recurring role, Kabelo, in Ashes to Ashes that aired on e.tv. He returned the following year in the second season of the series, where he played the same role.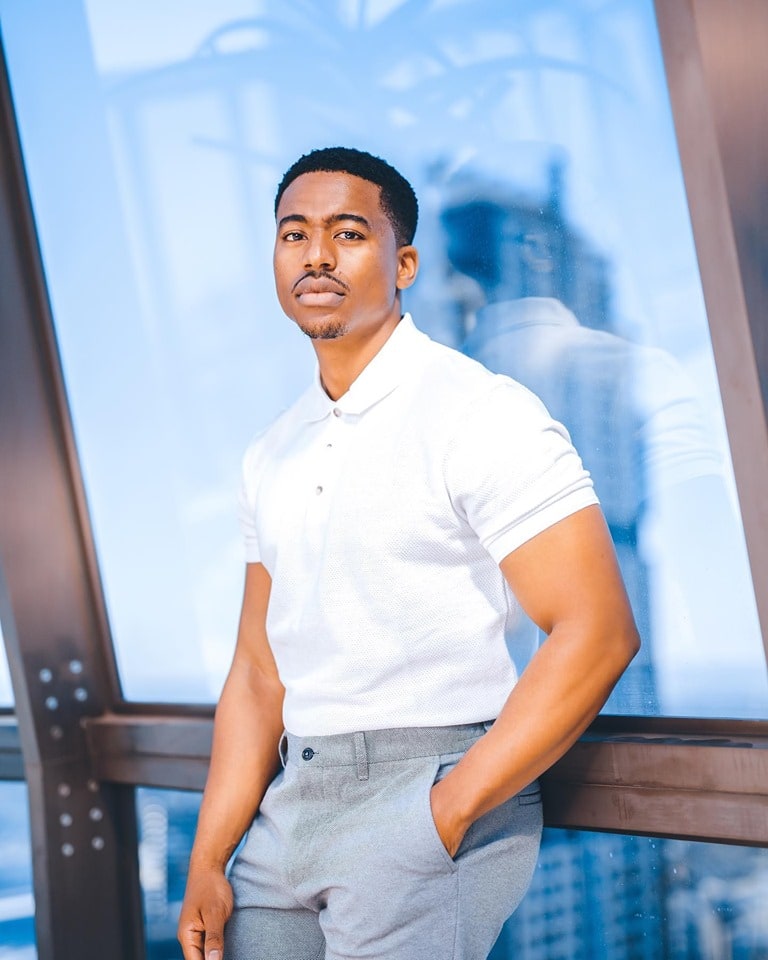 READ ALSO: Samuel Little: 10 spine-chilling facts about the deadliest serial killer ever
In 2016, Jesse won the Top Actor Africa in the second season on Black Entertainment Television network. He won against Alex Khayo and Shamilla Miller in the last episode that was aired on 24th of May. He again starred as a guest in Mutual friends, a youth drama series on SABC1 that was in its second season.
This followed his debut on Black Entertainment Television network entertainment and lifestyle magazine show where he was an insert presenter. He was later promoted to become a part of the four-team anchors after completing thirty-seven episodes. Jesse appeared on The Queen, a Mzansi Magic program, as Tuelo, a recurring role. He became part of The hustle, a Vuzu Amp reality contest series, as a competitor in April 2017. This was season 2 of the show. J-Flo was his name on stage.
He joined Rhythm City in 2018 (where he played as Nqaba), which he began on 7th of May, 2018.
Jesse Suntele age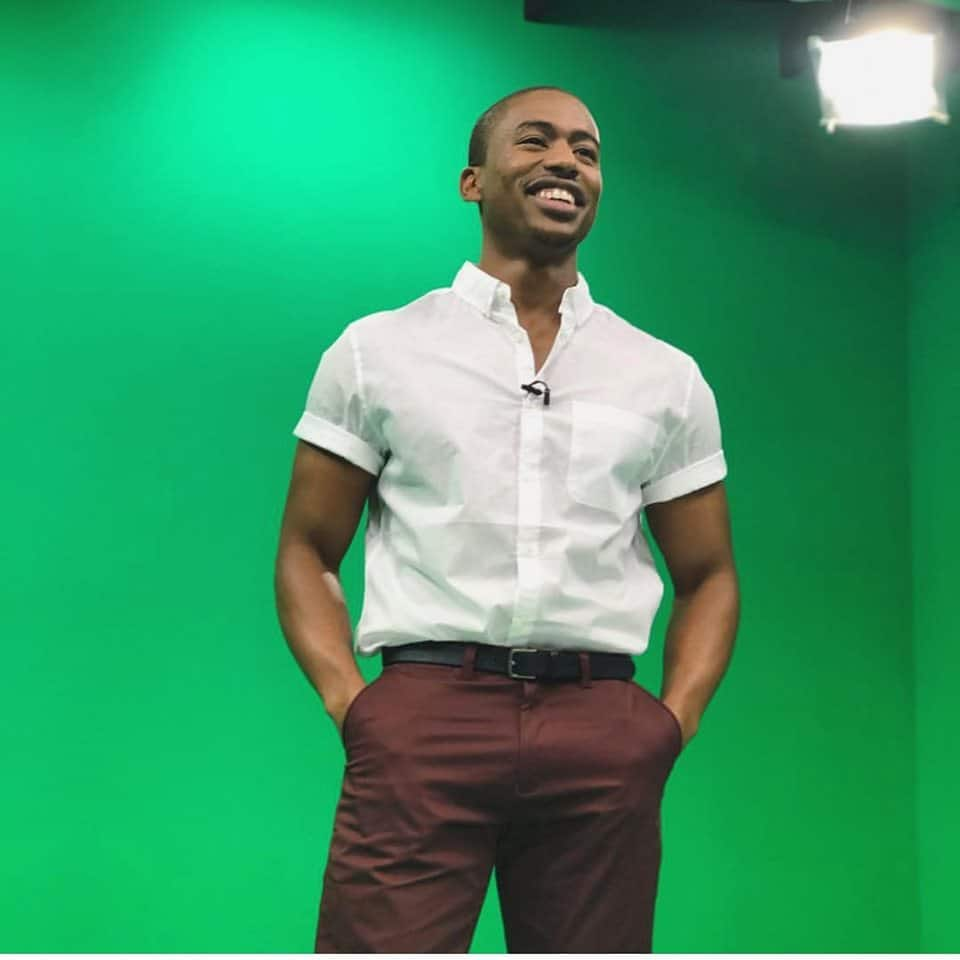 When is Jesse Suntele birthday celebrated? Jesse Suntele was born on 18th of September, 1992. He is, therefore, 27 years of age as of the time this article.
Jesse Suntele parents
He was born to a Tswana father, and his mother was Xhosa. Jesse was raised by a single mother. He has two siblings.
Girlfriend
Is Jesse Suntele married? Does Jesse Suntele wife exist or it is his girlfriend? Well, he has a girlfriend. Pictures of his girl that he adores so much are found on his Instagram handle. The two look good in the pictures. Their Baecation videos and photos will make you fall in love with them.
Rhythm city
Rhythm City is a South African soapie and drama series aired on e.tv. The back story revolves around trials and tribulations of individuals who are trying to make it into the music industry. Rhythm City actors are Ntando Duma as Zinzi Dandala, Nolo Phiri as Niki Bongco, Mduduzu Mabaso as Suffocate, Mpho Molepo as Fats, Connie Chiume as Mamokete, Sethabi Taunyane as Kop, Tebogo Khale as Puleng Mofokeng and Jamie Bartlett as David Genaro.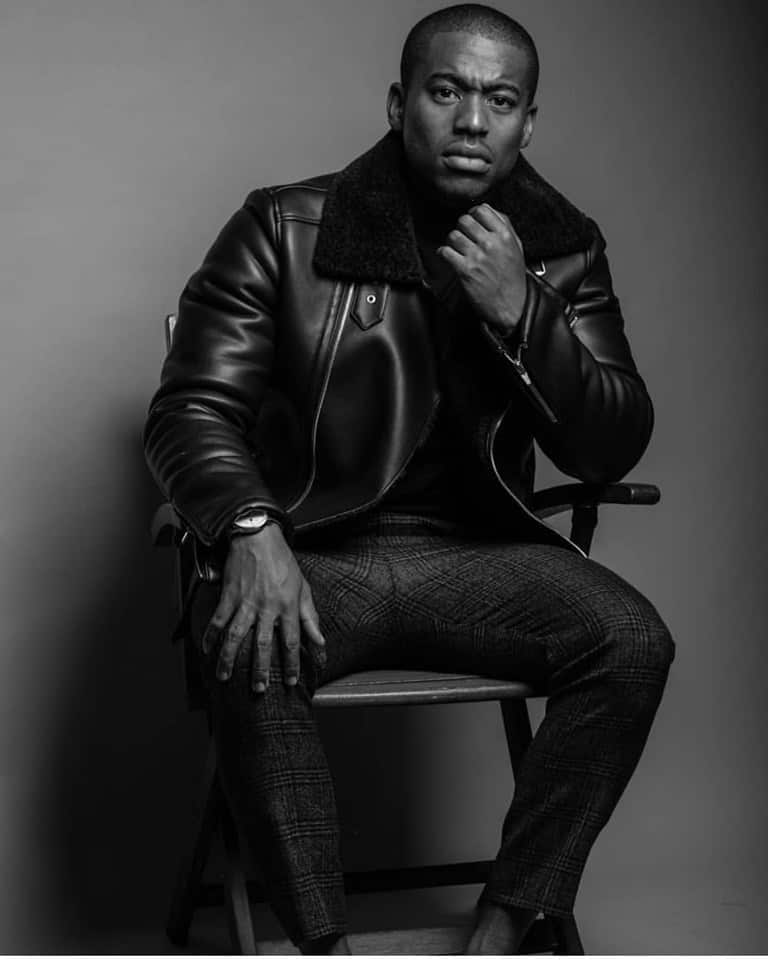 Jesse plays anti-hero Suffocates' son Nqaba who, when first introduced, has been living in Ghana. Fans describe him as good looking, intelligent and suave.
Songs
Known as J-Flo, Jesse has released great hits, among them: High by the beach featuring SkyCityUno and a single Outta Town produced by Bmi.
Jesse Suntele Instagram
Jesse Suntele is a chilled man. He mostly posts pictures of himself doing fun activities and enjoying the moments. He also posts his gorgeous girlfriend flaunting her beauty. Suntele also advertises his work on his Instagram page as he always works.
Television roles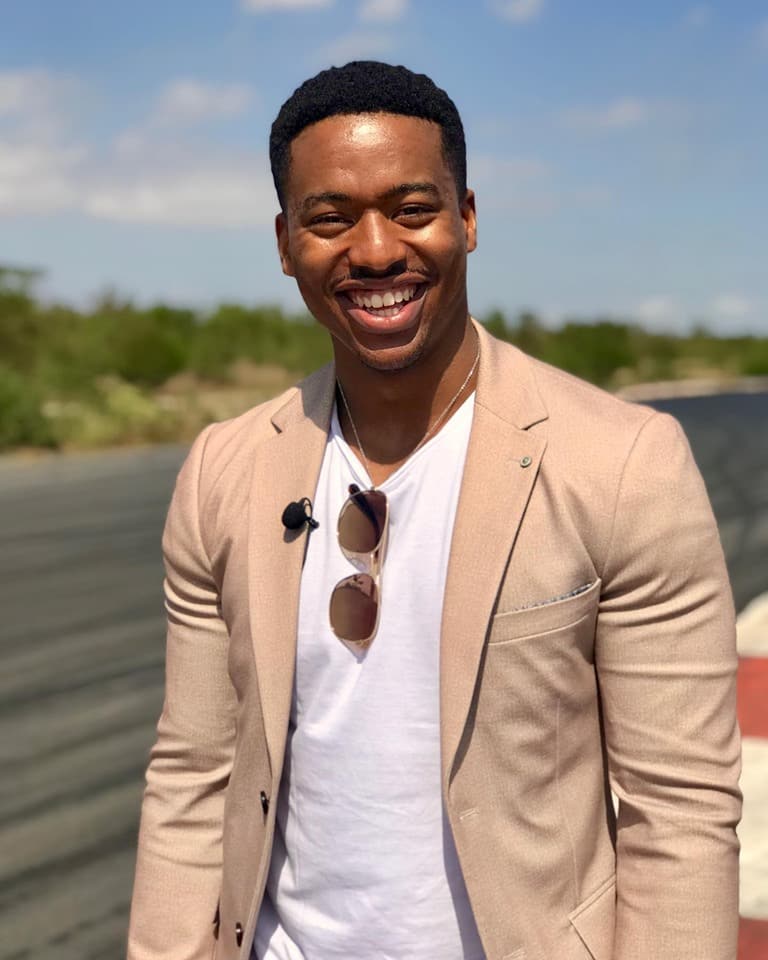 Ashes to Ashes - Sn 1 - Kabelo (ran from 2015-2016)
Ashes to Ashes - Sn 2 - Kabelo (ran from 2015-2016)
BET A-List - Sn 1 - He was the Insert Presenter / Host
Generations - Sn 1 - Guest Star
Mutual Friends - Sn 2 - He was a guest star
Ngempela - Sn 1 - Sandile
Rhythm City - Sn 1 - Mzi
The Hustle - Sn 2 - Contestant - Himself (as J-Flo)
The Queen - Sn 1 - Tuelo
Top Actor Africa - Sn 2 - Winner - Himself
U Can Do It - Sn 1 - Contestant - Himself
Jesse Suntele is the guy to watch out. He is not only good looking but has talent. The multi-talented TV personality, Jesse, has never disappointed his fans since he set foot on the screens. Applause Suntele!
READ ALSO: