- Pastor Josh Howerton's church, Lake Pointe, has set a precedent for other worship centres
- According to ABC News, the church recently settled about R219 million medical debt for 2 400 families in Texas, USA
- Lake Pointe Church partnered with an NGO called RIP Medical Debt to help relieve thousands of families of medical debt
Lake Pointe Church in Texas, USA, headed by Pastor Josh Howerton, has encouraged many Christians to lead and live kind and generous lives. Just recently, ABC News reported how the church settled the medical debt of over 2 000 families in America.
It was gathered that Lake Pointe Church partnered with RIP Medical Debt after research showed that most families were struggling due to the burden of medical debts.
The aim of the partnership was to use church members' donations to settle debts for families, which they successfully achieved by relieving 2 400 families of medical debt.
READ ALSO: Meet top African female fashion designer who clothed Michelle Obama
Pastor Howerton revealed that the project was part of the church's Pay it Forward campaign, which started as a move to encourage members to show kindness as the church celebrated its 40th anniversary.
"We wanted to celebrate our 40th anniversary by passing forward the generosity that has been given to us, to people in our communities," Howerton said.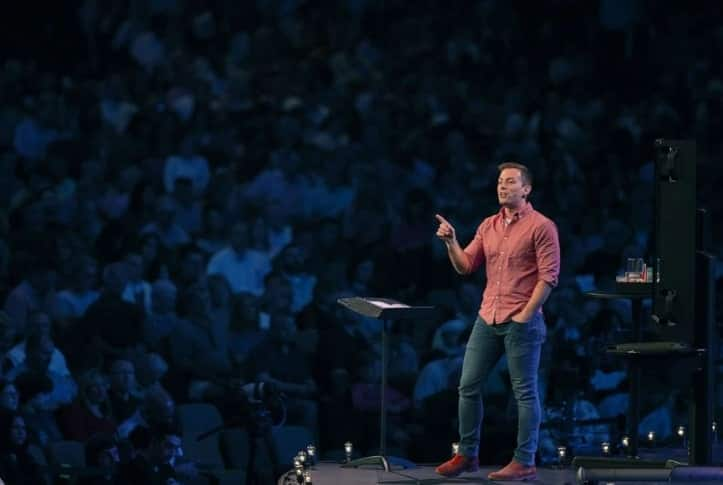 Howerton, while speaking with ABC News, stated that his church has around 12 000 members across multiple campuses, and he hopes the project inspires members to give back to their communities.
"We want our people to do one act of kindness per day for the next 40 days," Howerton said. "So, if you do the math, that's 40 days times 12 000 people and half-a-million needs met. That's the vision we have for this campaign."
Enjoyed reading our story? Download BRIEFLY's news app on Google Play now and stay up-to-date with major South African news!