Giyani Land of Blood Cast: A-Z exhaustive list with pictures.
Since its debut on SABC2 early this year (April 1, 2019), South Africa's ground-breaking Xitsonga series "Giyani: Land of Blood" has been sending shockwaves in the South African TV industry. The telenovela, whose popularity has been soaring higher and higher airs on Mondays through Wednesdays at 21:30. It means that it has taken e.tv's "Imbewu: The Seed," which airs at the same time, head-on.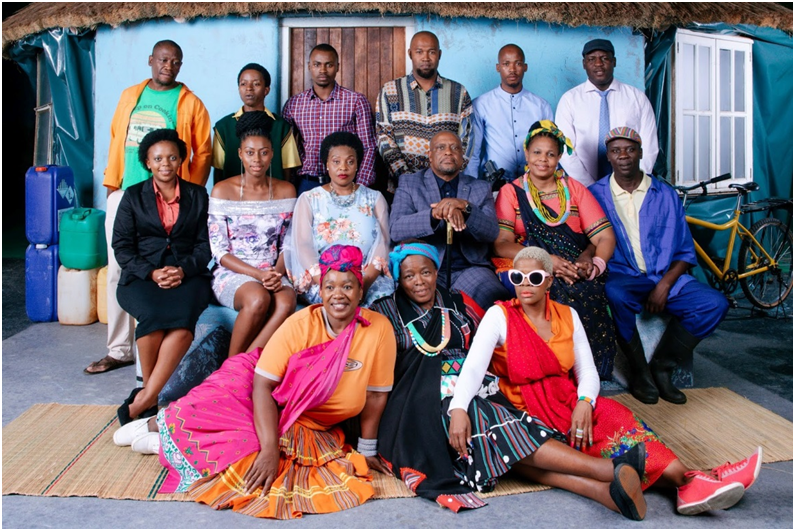 Written by Mzansi's prolific writing duo Gwydion Beynon and Phathu Makwarela of Tshedza Pictures, the plot of the telenovela is based on a story about a land dispute waged between two antagonistic families: the Mudaus and the Baloyis. The setting of the drama series is a fertile banana plantation in a remote village, in the South African countryside, where the land has just been given back to the community, after a petition to reclaim it becomes successful.
Previously, during the apartheid regime, the land in question belonged to the Van Reenen family, who amassed vast amounts of wealth from the plantation, as they supplied bananas to all the leading supermarkets in the country. After being reclaimed by the community, the land was renamed Tiakeni, which is a Xitsonga phrase meaning "Build Yourselves". This was in honour of the community's determination and eventual success in reclaiming their land.
In case you didn't know much about the new hit soapie, this piece unpacks for you the entire cast, in an A-Z exhaustive list, complete with pictures of all characters and the roles that they play. And here is the whole cast of "Giyani: Land of Blood."
READ ALSO: Thandiswa Mazwai biography: age, daughter, baby, daddy, siblings, songs, albums, music group, events, and Instagram
The Mudaus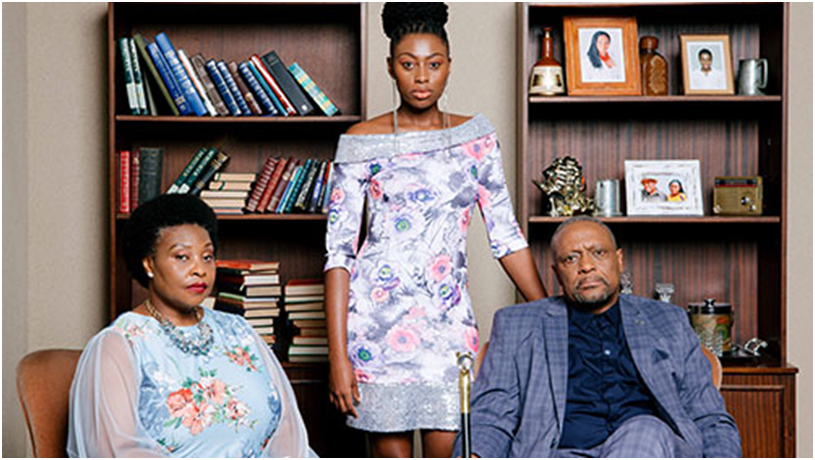 In the picture: Sello Richard Mudau, his wife Tutu Gladys Mudau and their only daughter, Khensani Mudau
The Mudau family is made of three members: Sello Richard Mudau, the family patriarch; Tutu Gladys Mudau, his wife, and Khensani Mudau, their only daughter.
1. Sello Richard Mudau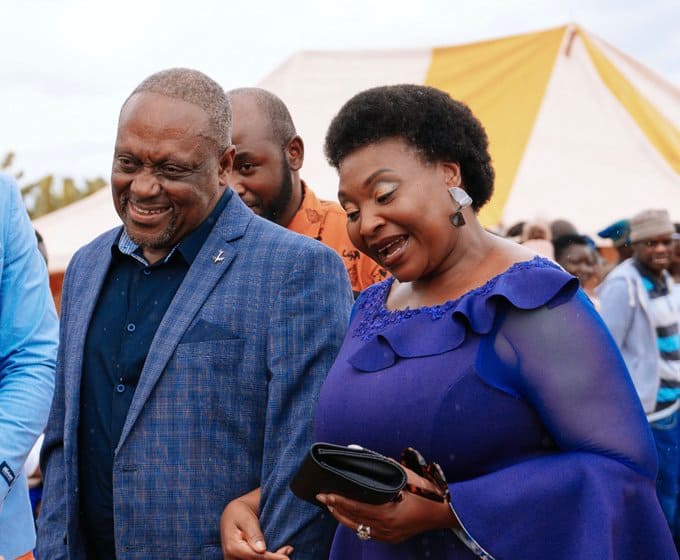 Played by Ndivhuho Mutsila, Richard Mudau is born and raised in the sprawling slums of Soweto. He would come of age during the 1976 Soweto uprising and happened to bear the full brunt of the apartheid regime's brutality.
By the early 1980s, the young Richard had actively involved in the movement and hence left the country and got enlisted into the MK in Maputo. This is precisely where he would later meet his would-be future wife, Gladys Chavalala, and her then-boyfriend Mike Baloyi.
Richard is a complex man; he rarely shouts; neither is he self-centred. He depicts himself as the people's Saviour, with an uncanny air of humbleness that can easily deceive even the wisest of all men. However, even though he tries hard to pass himself as a people's person, he is no saint. His comrades and everybody else calls him SR or "Bra Rich". He can do anything to gain riches.
2. Tutu Gladys Mudau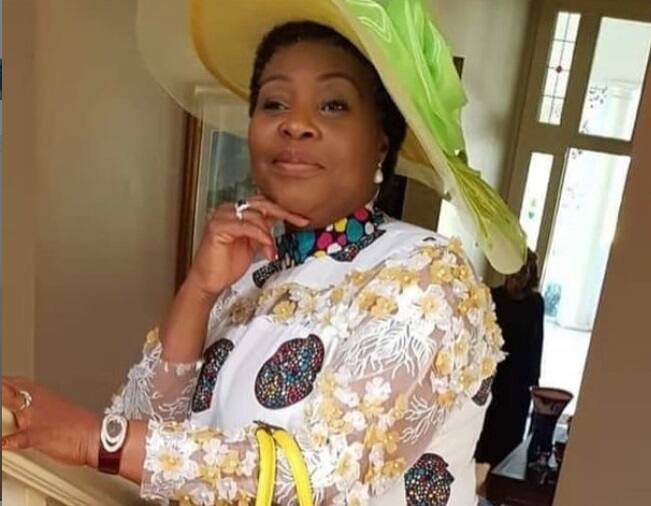 Played by evergreen Yvonne Chaka Chaka, Gladys Mudau is your typical Helen of Troy in Greek mythology or Miss Ellie from Dallas. In Giyani, everyone calls her Mhani Tutu, while some refer to her as Chavi, which is the short form of her original name - Chavalala.
Born and raised in Risinga, it was precisely here that Gladys met her childhood sweetheart Mike. He would show her the realities of the heated political struggle in the country and like any other starry-eyed young lovebirds, the two had lofty dreams of changing the entire world. The two young lovers left the country for Maputo, where they joined the MK Movement.
It is in Maputo that they would meet Richard, and they became a close-knit trio of buddies. However, unbeknownst to Mike, Richard liked Gladys the very first day he set his eyes on her. Today, she is a woman of class and rare sophistication with a taste for the finer things in life.
She has grown into a ruthless woman, with very few - if any - motherly attributes. She has clearly forgotten where she came from and the huge struggle that culminated in the liberation of her motherland. She has morphed into a selfish and insatiably greedy woman.
3. Khensani Mudau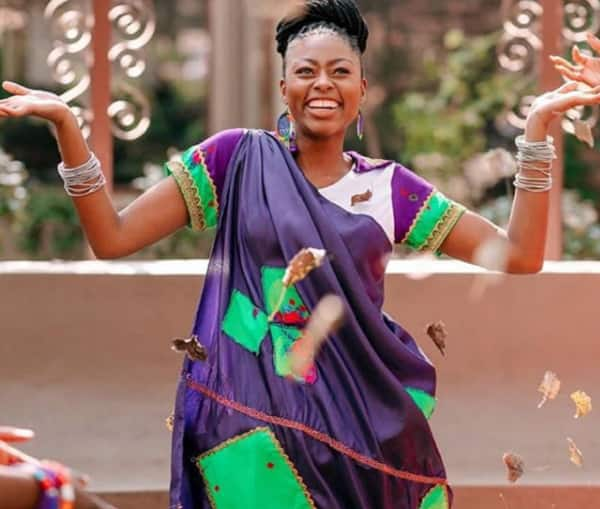 Played by Mathabo Mothibe. A casual glance at her might deceive you that Khensani Mudau is the typical entitled child of a struggle veteran who feels like the entire world owes her much more because her parents lived in exile during the struggle for the liberation of the country. However, on scrutiny, she isn't what she seems to be.
Born at the tail-end of the apartheid regime, just before the birth of a new South Africa, Khensani had never lived a privileged life till her father was appointed into the cabinet. She later studied at Free State University, where she earned her degree in environmental studies.
At the onset of the telenovela, Khensani's father has just taken control of the banana plantation in Risinga, intending to steal the project's proceeds. However, to do it smoothly, without raising eyebrows – he enlists his daughter as the new manager of the farm.
Khensani is determined to please her father, unaware that she is just a pawn in his game of greed. She is not new to Risinga since she has always visited her extended family, and she has a great relationship with its members.
However, soon her life is thrown into turmoil not only because she is a farm manager in a community that is still predominantly patriarchal, but because she also hopelessly falls in love with Musa Baloyi – a son of her father's sworn enemy, who is singularly determined to bring Richard down at all costs.
The Baloyis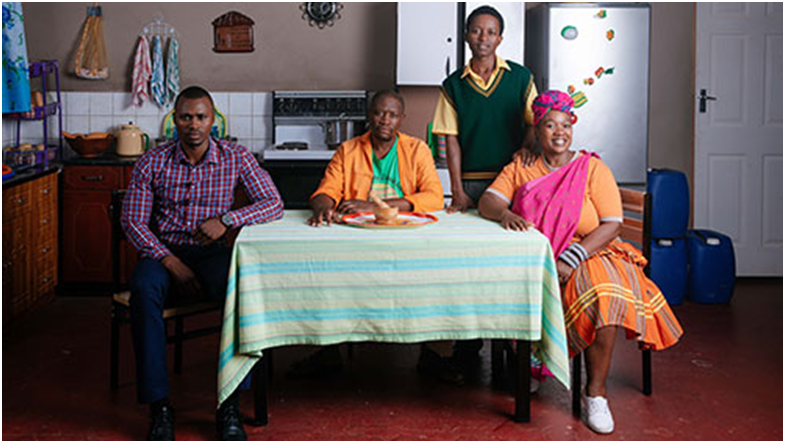 In the picture: Gezani Mike Baloyi, His Wife Thulare Tsakani Baloyi, Musawahosi "Musa"; Baloyi (Mike's eldest son) and Mahlori "Pero" Baloyi (Mike's youngest son).
1. Mike Baloyi (Bra Mike)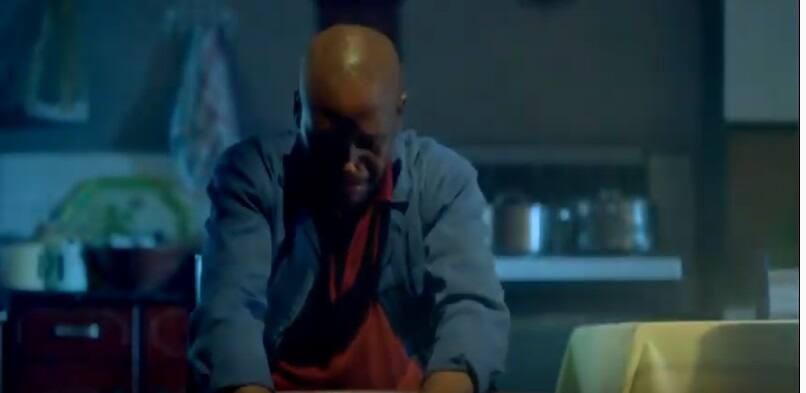 Played by Charles Baloyi, Mike is a broken man whose life is a bitter tale of betrayal. Born and raised in Risinga, his parents worked in the Van Reenem Banana plantation. As a young man, in the late 1970s, he experienced the cruelty of the apartheid regime first-hand.
Unable to stand the oppression that his community was being subjected to, at the height of the state of emergency in the '80s, the young Mike and his then sweetheart Gladys Chavala (who would later become Gladys Mudau) were enlisted in the ANC and left the country for Maputo where they joined the MK.
It was while in the camps that he met and knew Richard Mudau and a friendship that would soon grow into brotherhood. A brilliant mind and radical thinker, Mike gave his all to the ANC.
2. Thulare Tsakani Baloyi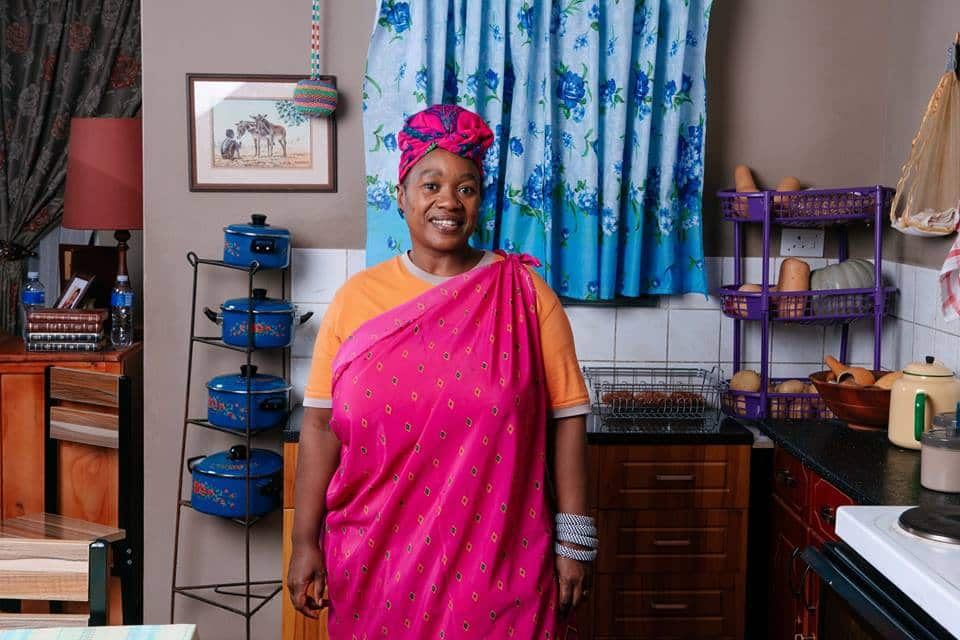 Played by Linah "Ebony" Ngcobo, Tsakani Baloyi is fondly referred to as "Mhani Tsakani" in her community. In the series, she is Mike's devoted wife, having loved him since the tender age of 16. She would patiently wait for him while he was madly in love with Gladys, only to get him as a shell of his former self after he came back home from the struggle.
She has given her all to their marriage, hoping that one day her man will go back to being the revolutionary that he used to be. Tsakane was also born in Risinga. She worked hard in the banana plantation to make ends meet as her husband drank a lot. She would only stop working on the farm when Musa graduated and put up his law firm. She is a loving mother who is firm yet fair.
3. Musawahosi "Musa" Baloyi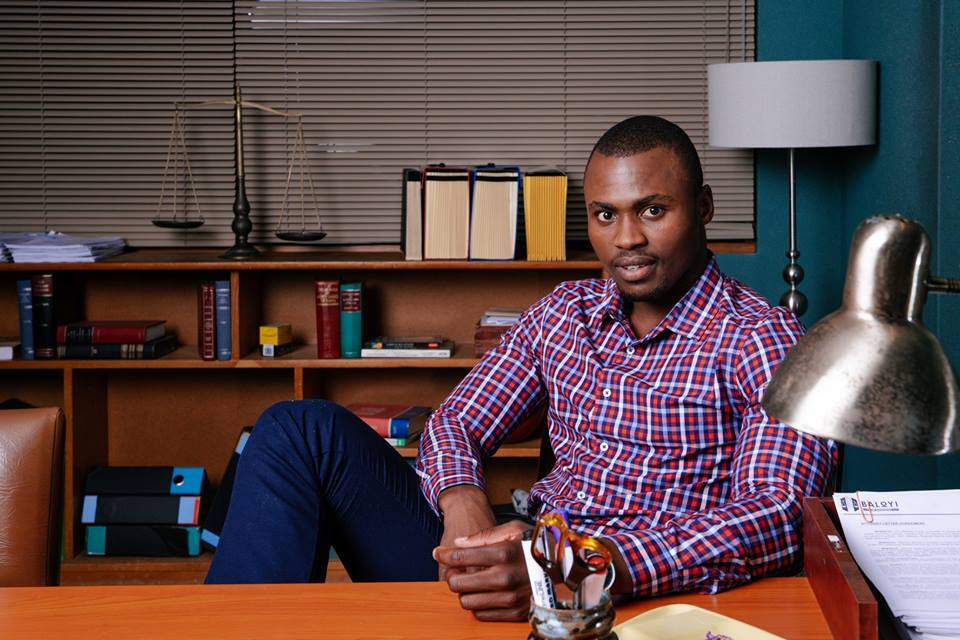 Played by Wiseman Zitha, Musa is the eldest son of Baloyis. Born and brought up in Risinga, he was always the brightest student in his class. He never allowed his impoverished background to stand between him and his dreams of becoming a lawyer.
His studies at the University of Limpopo weren't easy, but he finally managed to graduate with a degree in Law. He went back to Guyani, where he teamed up with a close friend, who was also a law graduate, to set up their small law firm- Baloyi and partners.
His law firm struggled because it was set up in a small town. However, Musa was determined to serve his people. The best opportunity presented itself when Richard Mudau, a former MK and cabinet minister with a history of corruption, was appointed to be in charge of the newly reclaimed Tiakeni farm.
Musa is determined to stop Richard from looting his community's resources without having any idea that his father and the man have a long history that goes way back to the days of the struggle.
4. Mahlori "Pero" Baloyi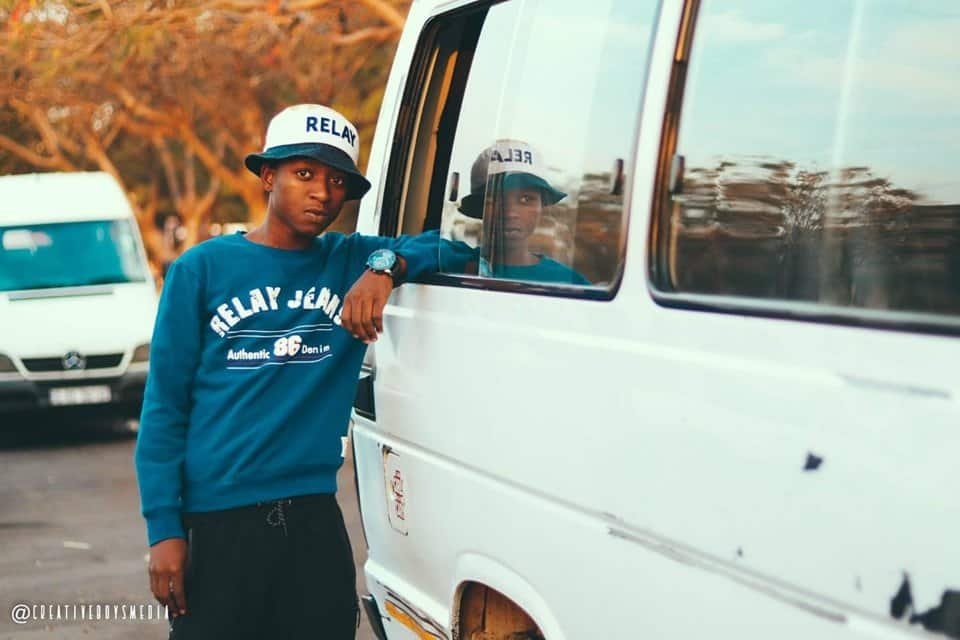 Played by Noel Ntshuxeko, Pero is Mike's youngest son and Musa's younger brother. A "free spirit" born during a different era, he downplays anything related to apartheid. He is not happy with his family's poor status and sees his father as a failure.
He's a rude teenage boy, who is still in high school, but has lofty dreams of going to the big city and leaving behind his "primitive stupid village". His attitude is that of an impatient spoiled brat who feels entitled to success without bothering to work hard for it.
The Chavalalas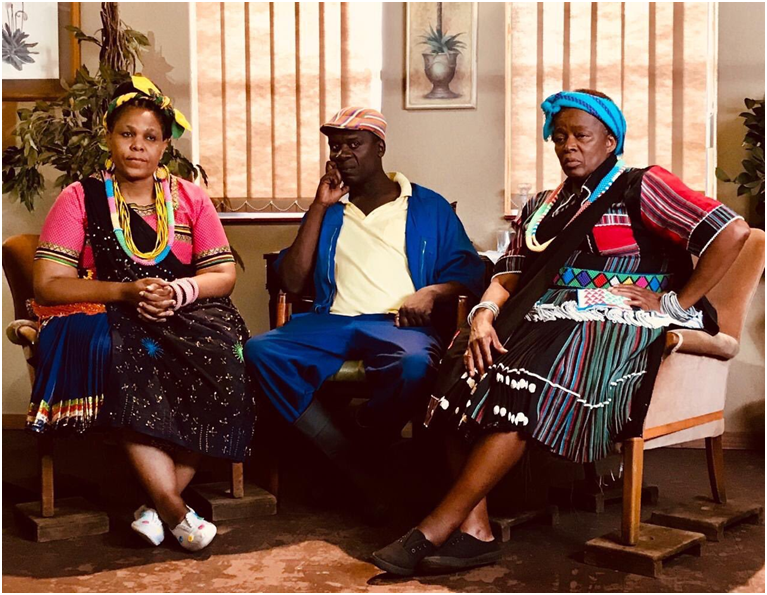 In the picture: Joseph Chavalala (middle), his wife Ruth Chavalala and his mother Kokwana Chavalala
1. Kokwana Chavalala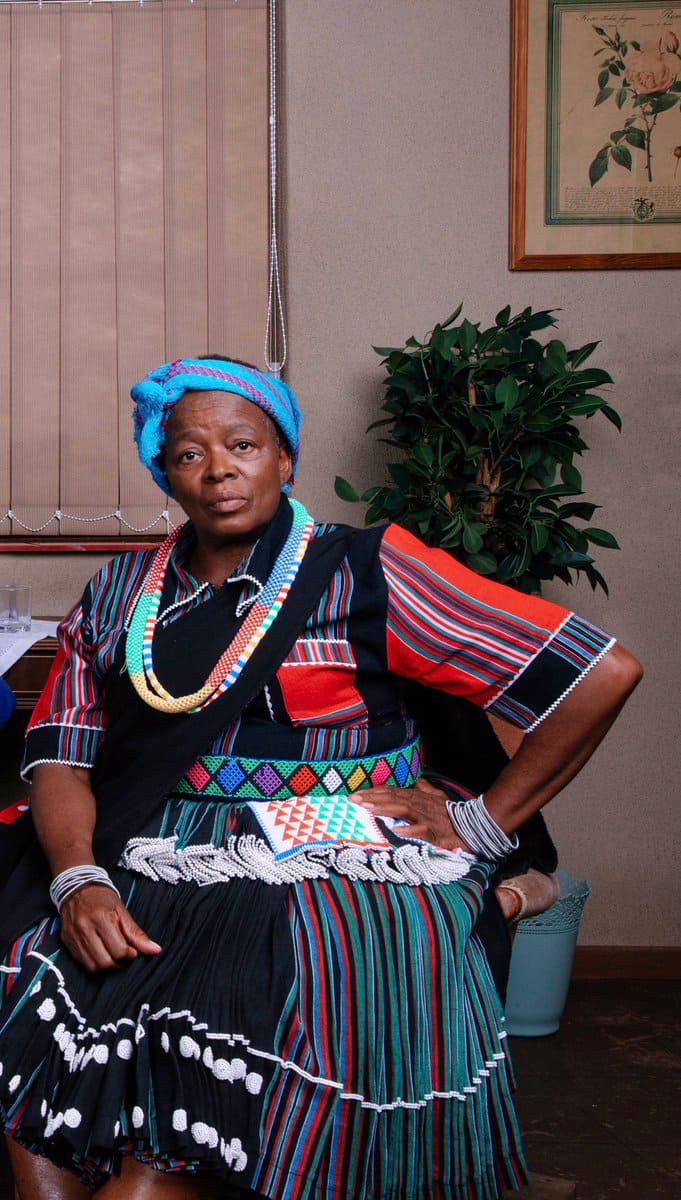 Played by Glennis Mabuza, Kokwan Chavalala is Hlengani and Gladys's mother. It makes her Richard's mother-in-law. In spite of her Venda heritage, she considers herself to be more of a Mutsonga than Muvenda. Since she got married to Lazarus Chavalala and came to Risinga as a young bride, she has lived in the valley all her adult life. She also once worked in the plantation. She has little respect for Richard and thinks that her daughter would have been better off married to Mike.
2. Hlengani Joseph Chavalala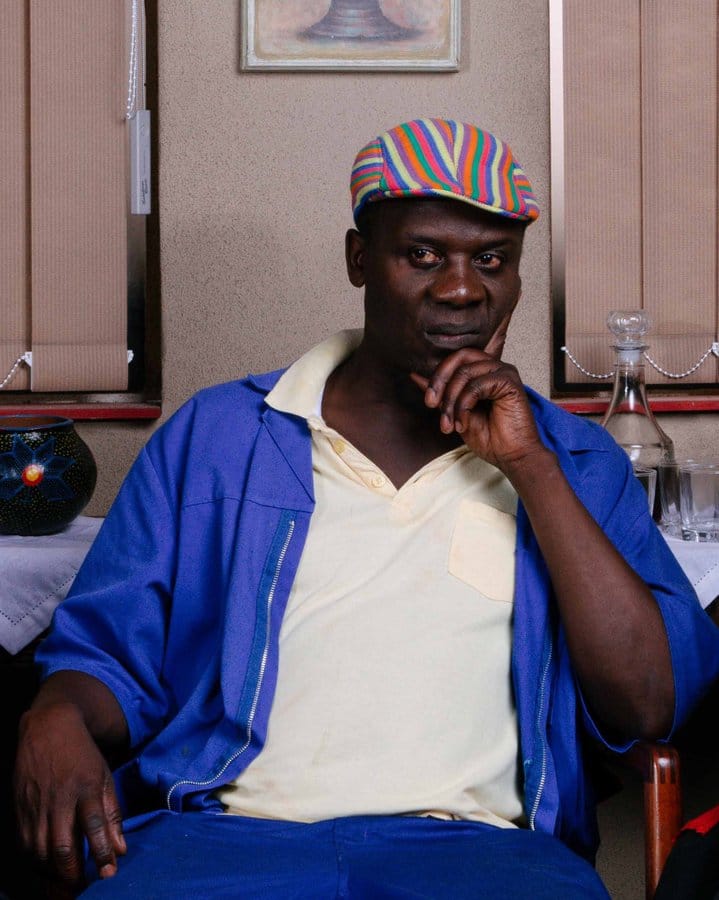 Played by Obed Baloyi, Hlengani Joseph Chavalala is Gladys's older brother and hence Richard's brother-in-law. Having worked at the plantation his entire life, Hlengani nursed a dream of becoming the farm's manager after he heard that Richard had taken control over it. However, this dream is shattered when Richard hires his daughter Khensani instead. Hlengani is a bitter man who dislikes being challenged.
3. Ringani Ruth Chavalala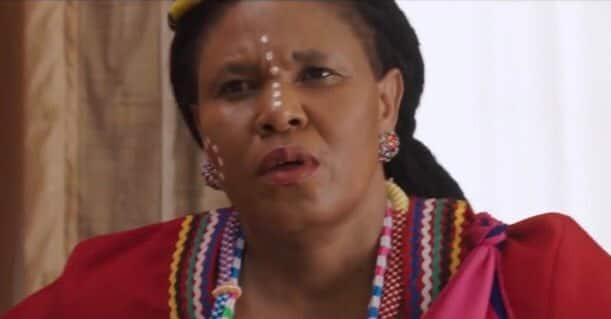 Played by Susan Maeko, Ringani is Hlengani's persevering wife. She is known as Sesi Ruth in the community. A compassionate Christian woman, she hopes that one day, God will change her husband's heart and alleviate his bitterness. She has worked at the plantation since she was 16 and is excited that the farm will finally have clack owners. She is an optimist who always looks at the positive side of things.
More Characters
1.Tiyiselani Mabasa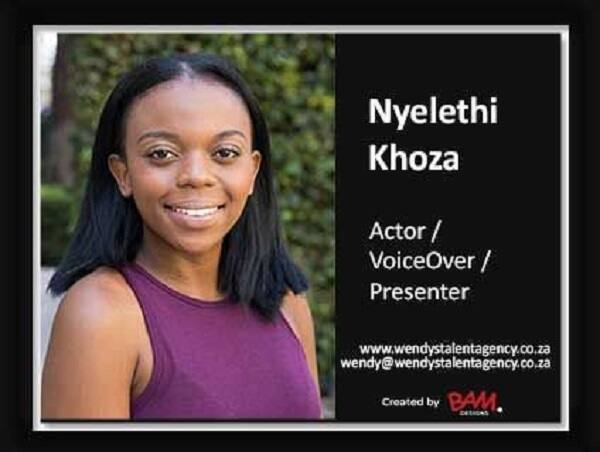 Played by Nyelethi Khoza, Tiyiselani Mabasa is Musa's childhood friend. The two grew up together and even went to the same high school. She has a brotherly relationship with Musa, even though she secretly hopes that one day he will see her as a woman instead of treating her as one of the boys.
2. Vukosi Moyo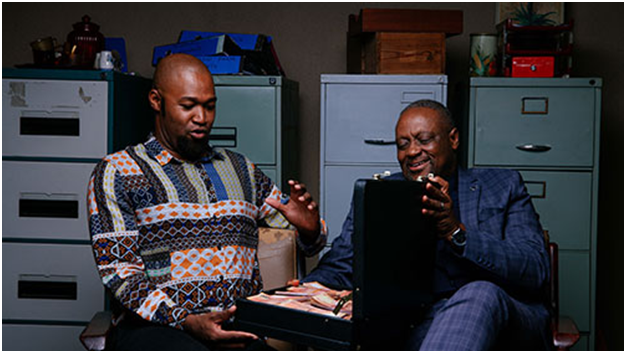 Picture: Vukosi Moyo with Richard
Played by Fumani N. Shilubana, Vukosi Moyo is the greedy Giyani ward Councillor. He becomes Richard's right-hand man and likes to think of himself as being more powerful than he is.
3. Johnny Risenga Homu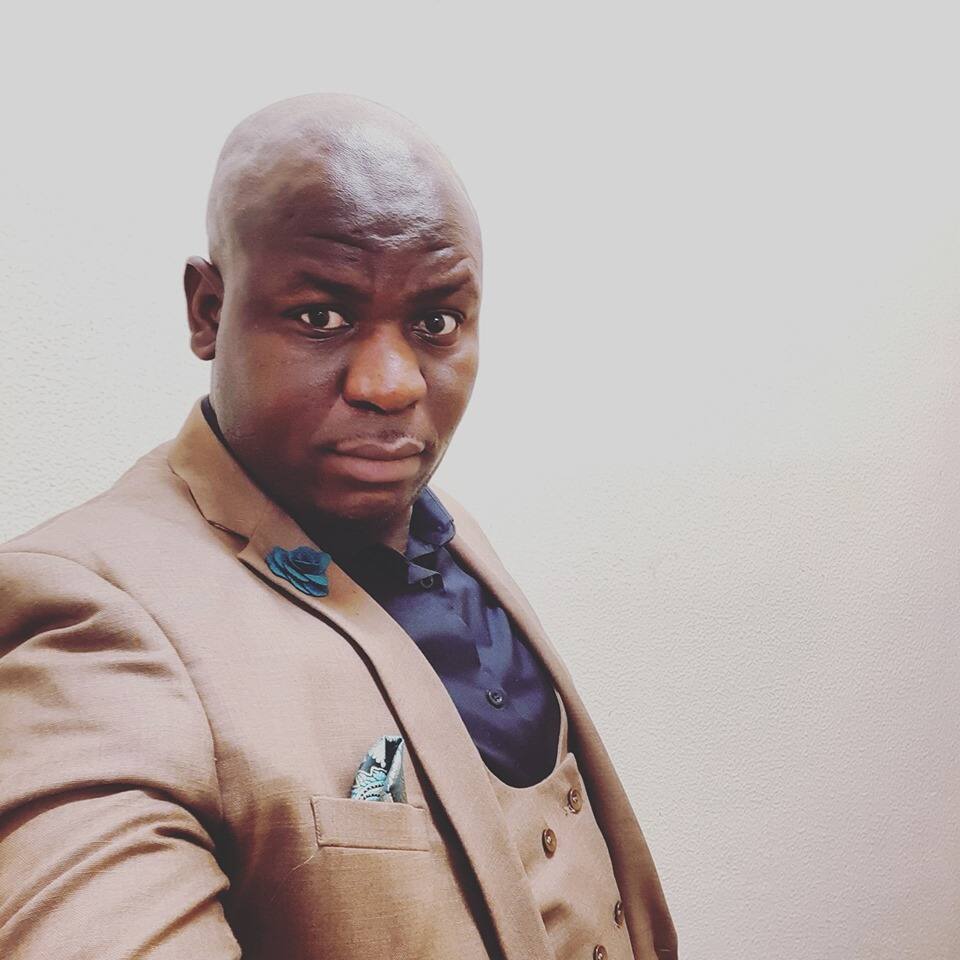 Played by Themba Hlongwane, Johny thinks big of himself having been the plantation's foreman for years now. He is a jovial man who is fondly called Marikana by his peers, while women call him Buti Joni. He is domineering at work, though his wife calls the shots at home.
4. Diane Topisa Homu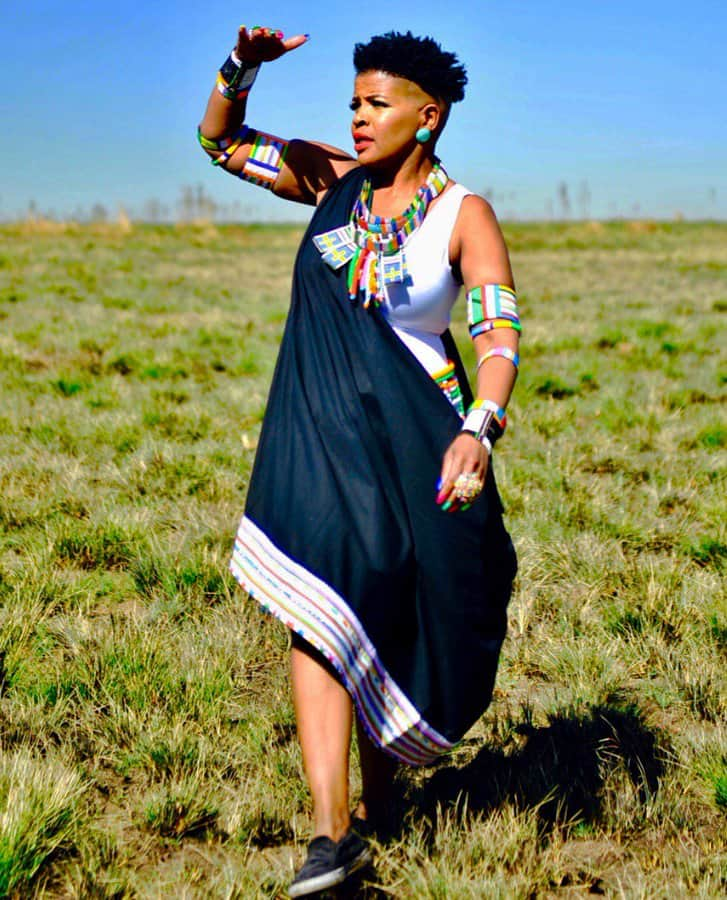 Played by Candy TsaMandebele Mokwena, Diane Topisa Homu is Johnny's wife, and everyone calls her Mhani Dayina. She runs a tavern in town and known to have a sharp tongue. Most men find her intimidating since she is very assertive and never hesitates to speak her mind.
5. Cawuke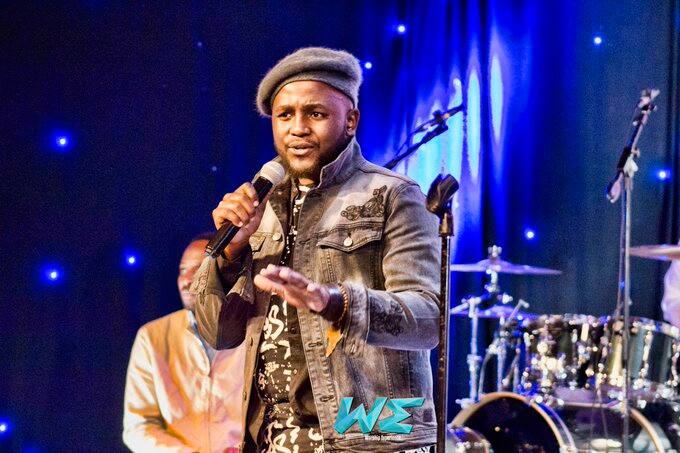 Played by Siphosethu Sihlangu, Cawuke is Vukosi's persevering assistant at the Giyani municipality. Unlike his boss, he is a deeply principled and morally upright man. He really needs his job since he is a family man who married just recently, and his wife is expectant. He learns not to poke his nose into Vukosi's affairs, but when he can no longer stand Richard and Vukosi's looting from his community, he threatens to expose them.
Does Giyani Land of Blood repeat?
Yes, it does. It broadcasts from Monday to Wednesday at 21:30 and then repeats on Wednesday - Friday at 13:00.
Giyani Land of Blood is definitely the next big soapie to watch in South Africa. And it may just get better if they may incorporate the music of legends like Thomas Chauke as the soundtracks in some episodes. The talents of artists like Musa Ngcobo and James Ngcobo would also take the cast to a whole new level.
READ ALSO:
Palesa Madisakwane age, daughter, Somizi, current pictures, and Instagram
Lebohang Mabe scandal, boyfriend, parents, business, and Instagram
Nico Matlala age, wife, education, company, cars, and Instagram
Source: Briefly News