If you are conversant with South Africa's entertainment industry, you should be familiar with Skwatta Kamp group. Although the seven-man group is now defunct, Slikour is one of the most popular members of the award-winning group. While with them, he, alongside his fellow label mates, recorded and released four albums before they parted ways in 2009. Their biggest achievement came in 2003 with the release of Mkhukhu Funkshen. It sold over 25,000 copies and won the group numerous award nominations.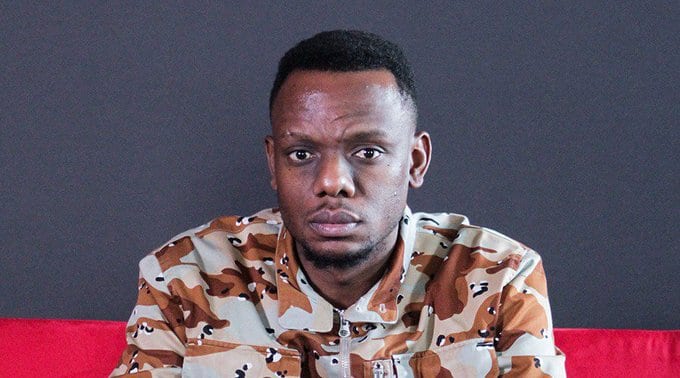 Slikour has gone on to make a name for himself in the South African music industry even as he is no longer with Skwatta Kamp. He released his first album titled Ventilation Mixtape Vol. 1. The album, interestingly, put him in contention for many awards.
Slikour profile summary
Full name: Siyabonga Themba Metane
Date of birth: 13th of April, 1981
Age: 38 years old
Zodiac sign: Aries
Birthplace: Leondale, Johannesburg, South Africa
Marital status: Married
Hair colour: Black
Eye colour: Brown
Profession: Musician and TV show host
Earning: $29,100
Ethnicity: Black
Nationality: South African
Wife: Melissa Wilkinson
Child: Shaka Khensani Anathi Metane
Slikour biography
Siyabonga 'Slikour' Metane was born in Johannesburg, South Africa, to native South African parents. He is a rapper and an active member of the award-winning seven-man South African group Skwatta Kamp that debuted in 1996 before they went into hiatus. While with the group, they released four albums and a mixtape, including Khot En Joyn, as their first released album in 2002. They further went on to release Mkhukhu Funkshen, which had huge sales, and they followed it with Washumkhukhu.
READ ALSO: Kabelo Mabalane age, children, wife, gym, bootcamp, becoming pastor, songs, album, music group and Instagram
During the Global Fresh Collective campaign (GFC) of SAB Miller, he had the privilege of travelling to New York as the representative of South Africa in 2009. The GFC gathers innovative thinkers from various parts of the world who are passionate about upcoming talents, music, and other creative subjects. Besides, Slikour partly owns an artist management organisation and a record label known as Buttabing Entertainment. The company began in 2002.
Slikour was chosen to co-host an e.Tv reality dance show, Step Up or Step Out, in 2013. Even though he seems to have achieved so much today, the star rapper has had his downtime. In 2015, he was one of the celebrities chosen to star in a dance reality show, Strictly Come Dancing.
How old is Slikour?
Slikour age is 38 years. He was born on the 13th of April, 1981, which means that in some days from now, the award-winning rapper would be celebrating his 39th birthday.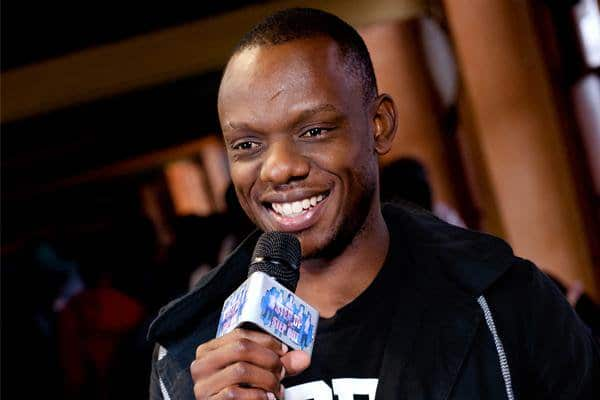 His songs and albums
Slikour released his first album, Ventilation Mixtape Vol. 1, in 2005, and it gathered widespread massive airplay before he followed it with Ventilation Mixtape Vol. 2 in 2007 with the third volume coming in 2010. The albums spoke about how young and upcoming artists think alike. All the songs in the album were composed and recorded in the studio by Slikour.
Since he started his entertainment career, the South African rapper's career has been decorated with an award, and he had also received several nominations. He had a notable achievement when he scooped Metro FM Music Awards under the category of Hit Single of the Year in 2008.
Besides, the chart-topping Slikour Dreamer song from Ventilation Vol. 2 album was used as the theme song for the Heartline Stand For Good Campaign, a movement that tasked members on being kind to one another. Among others, a list of Slikour songs includes the following:
READ ALSO: Michelle Botes age, children, husband, education, TV shows, movies, nominations and Instagram
Inspiration
Wonderful
Dreamer
2010 Change The World
Phum' eLaynini
What Else Can I Do?
Phum'Elaynini
L.O.<.3.
Iphutha Lam'
Waiting On The Day (Silindokuhle)
Tomorrow
Hell Yeah
Goin Wild
Blacks R Fools
God Made Us
Hold It Down
Fire
Kholwa
Showbiz
Killing The Love
Fallin'
All The Way
Ladies Mantobazana
Undacover
Umsindo
Space
Unstoppable
Uzowuzwa
Eight
I'm Gone
Who is Slikour married to?
The award-winning rapper Slikour wife is Melissa Wilkinson. He tied the knot with his long time sweetheart in a beautiful big wedding at the Johannesburg Country Club in 2017. They had been in a relationship since 2013 before the rapper decided to take it to the next level in late 2016 when he proposed to her.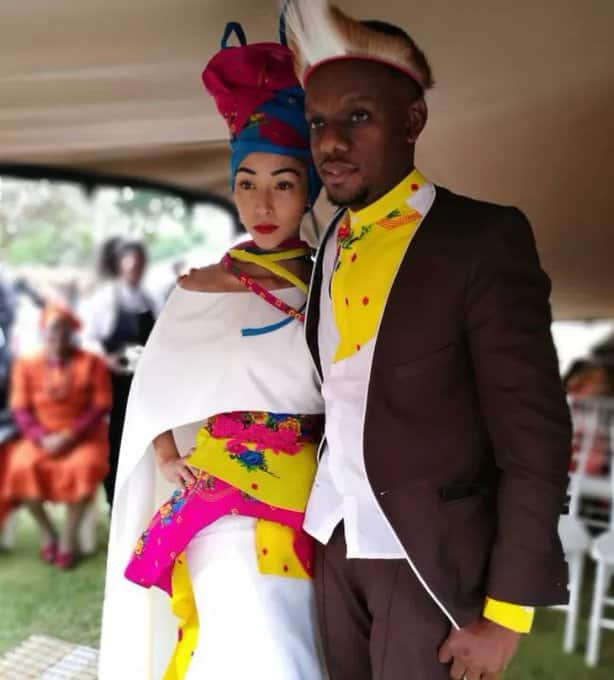 Slikour on life and downloads
As part of his innovative skills, the award-winning rapper operates an online music platform known as SlikourOnLife. The platform focuses on the creation and curation of music content for the urban market. Since its creation, the platform prides in having more than 200,000 visits every month.
Among other things, they premiere exclusive music and video interviews with both upcoming stars at the grass-root level and top-tier music leaders in the industry. Some of the services you can enjoy on the platform include tracks and album downloads. In fact, there are lots of Slikour online downloadable songs for your entertainment.
Slikour's family
Even though he does fine in the entertainment industry, he also runs a taxi business, which, according to him, he took over from his father. He adduced his entrepreneurial spirit to his parents.
READ ALSO: Josef Zinnbauer age, measurements, football career, qualifications, teams coached, trophies, record, Instagram and net worth
Apart from that, his childhood was not very rosy compared to some other celebrities. His parents did everything within their power to ensure that the children had a befitting upbringing. As he was growing, he began to understand life better. In his words:
I started seeing what we didn't have living in the township while at the same time never understanding why we were so underprivileged. This motivated me to make something of my life as it showed me that the world isn't just where I come from.
His social media presence
Apart from more than 62,000 subscribers to his YouTube channel, Slikour Instagram followers are over 176,000.
Slikour has proven to be one of the best entertainers in South Africa. His passion for helping upcoming artists is part of what has enhanced his relevance among entertainment lovers.
READ ALSO:
All Emtee songs 2019-2020
Benjamin Dube age, children, wife, songs, albums and Instagram
Thabang Makwetla age, wife, education, qualifications, party, previous office, restaurant, speech, house and contact details