Katlego Maboe biography: age, children,TV shows, nominations, awards and Instagram
Are you a fan of Katlego Maboe and looking for more information on the show business personality? You are in luck because we have compiled all the latest on him. If you want to know his age, biography, awards and career path, you have come to the right place. Continue reading to find out what we know about the well-known media personality.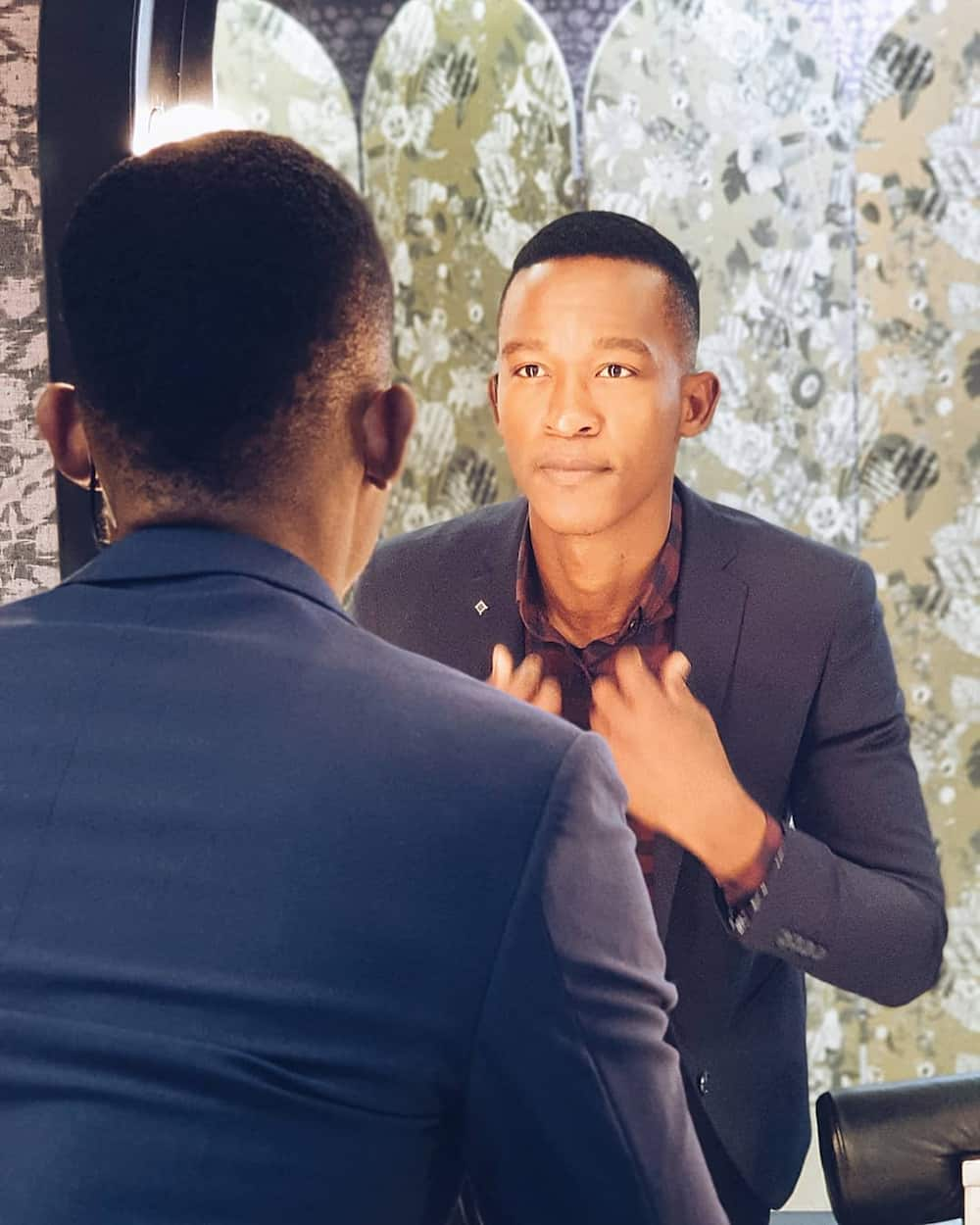 Katlego Maboe biography
Early life and career
He was born Katlego Moswane Maboe on 29th October 1986 in the Ikageng township of South Africa, which is close to Potchefstroom. This means Katlego Maboe age is currently 32 years, approaching 33.
In 1998 he joined the North West Children's Choir, where he expressed his passion and talent for music. This continued when he became a part of Flip a Coin, the renowned South African acapella boy band. There, he was a beatboxer and one of its leading vocalists.
For his education, he attained a Bachelor's degree, a Bachelor of Commerce in Chartered Accounting from North-West University (NWU) in 2007. The school is very proud of their association with him, and they have him displayed prominently on their alumni page. He was also one of the recipients of the 2015 North-West University Alumni Awards.
READ ALSO: Wedding cake fail: Hilarious photos show botched bakery job
It is during his time there that he joined Flip a Coin after they became aware of his talents as a singer. With Maboe featured, the group recorded and released three projects.
His first time on television was on the lifestyle magazine programme known as DEKAT back in 2009. The show was in Afrikaans, which is one of the three languages he is fluent in. As a trilinguist, he also knows how to speak Setswana and, of course, English.
After that, he went on to be one of the co-hosts of SABC2's lifestyle magazine programme 50/50 before moving on to the Expresso Breakfast Show on SABC3. He is, quite possibly, the most popular of the Expresso presenters.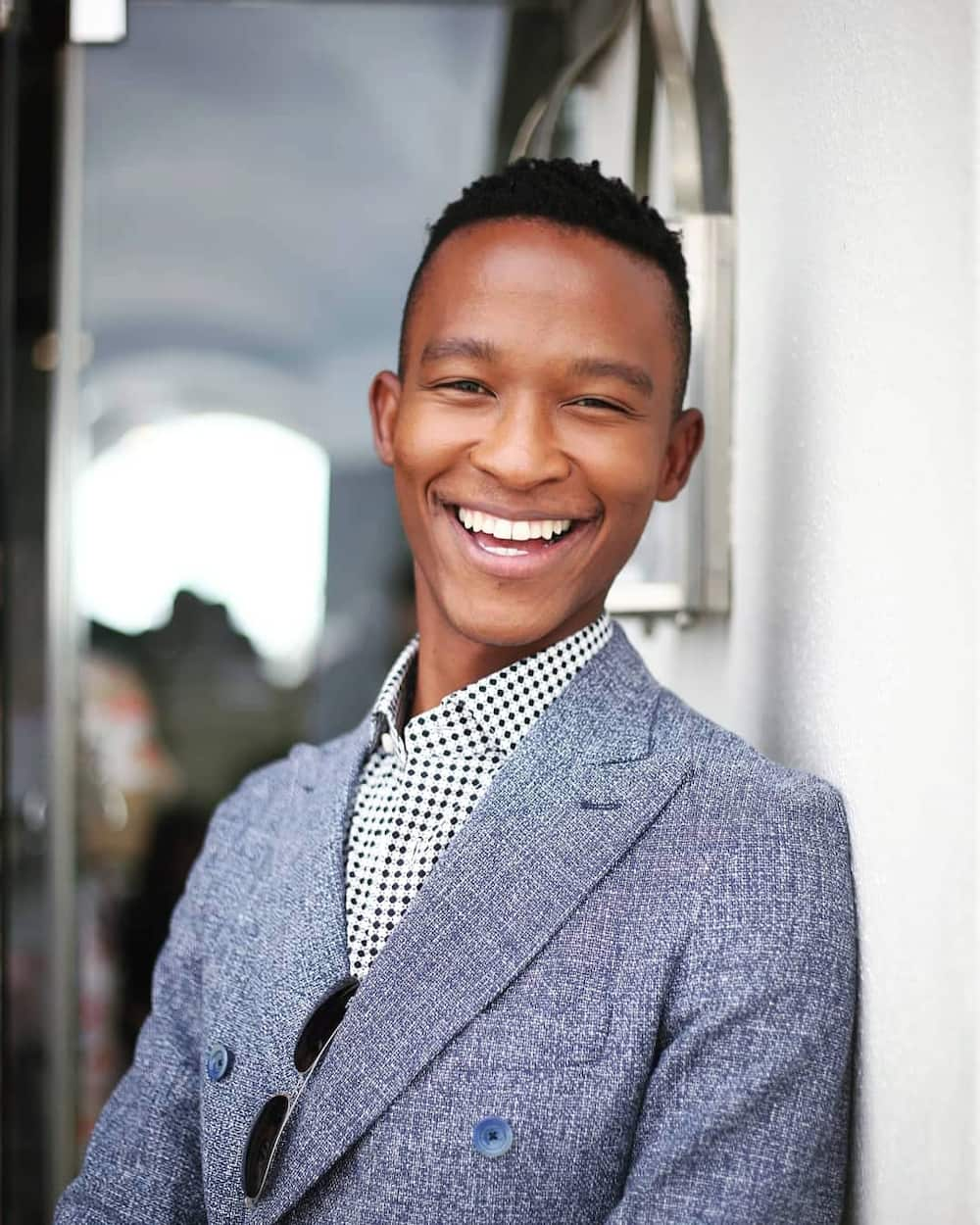 Other television gigs under his belt include hosting the 2017 South African Film and Television Awards (SAFTA) alongside Thando Thabethe and the Afrikaanse Taal- en Kultuurvereniging (Afrikaans Language, and Culture Association or ATKV) Mediaveertjies (Media Feathers). Moreover, he boasts hosting Tropika Island of Treasure in the year 2018, the Huisgenoot Tempo Toekennings as well as season two of Strictly Come Dancing.
His awards and accolades include Most Stylish Male Celebrity in South Africa at the YOU Spectacular Awards of 2014 and Presenter of the Year in 2015 and 2016 at the SAFTA Awards.
READ ALSO: Juju and his beautiful wife attend another wedding, photos go viral
Activism, philanthropy and charity work
Katlego Maboe charity work is very extensive. He has participated in the Cape Town Cycle Tour two times before in order to support charitable causes. The first was in 2011 for Open Gate with Michael Mol and the second time was in 2013 for Pick n Pay in a bid to support the Velokhaya Cycling Club.
In 2014, he was appointed as one of the HOPE Cape Town Goodwill Ambassadors. His projects had a strong emphasis on health and education.
In 2015, he competed in a boxing match titled Unfinished Business for charity. He went up against Lunga Shabalala and won 3-0.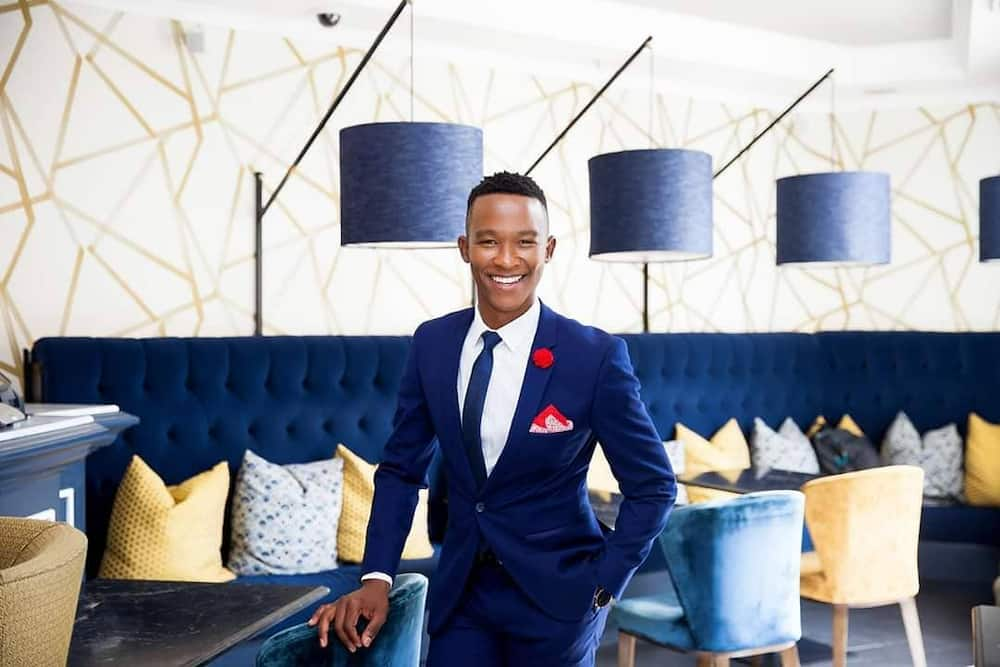 Katlego Maboe family
Katlego Maboe and Monique Muller
Katlego Maboe girlfriend is Monique Muller, who he has been in a relationship with for a while now. Monique Muller and Katlego Maboe baby is a son named Phoenix Maboe. He was born back in July 2018.
Some people on the internet did not react positively to the news when it was first announced, but Monique gracefully responded by saying the following:
I am happy for my man and he is great at what he does, and it so happens to put him in this position for people to think they have a say. I for one did not want this to be public at all, which is increasingly the reason seeing this is so frustrating. But we were advised to do so, so media couldn't put their own spin on it. I am quite irrelevant so then please refrain from commenting on my (this irrelevant person's) pregnancy.
We wish the happy couple all the best in their journey together.
READ ALSO: Vatiswa Ndara says the Fergusons merely got caught in the crossfire
Katlego Maboe Instagram
His official Instagram account has approximately 109,000 followers. He posts updates and pictures of his day-to-day life. You can view it by clicking here.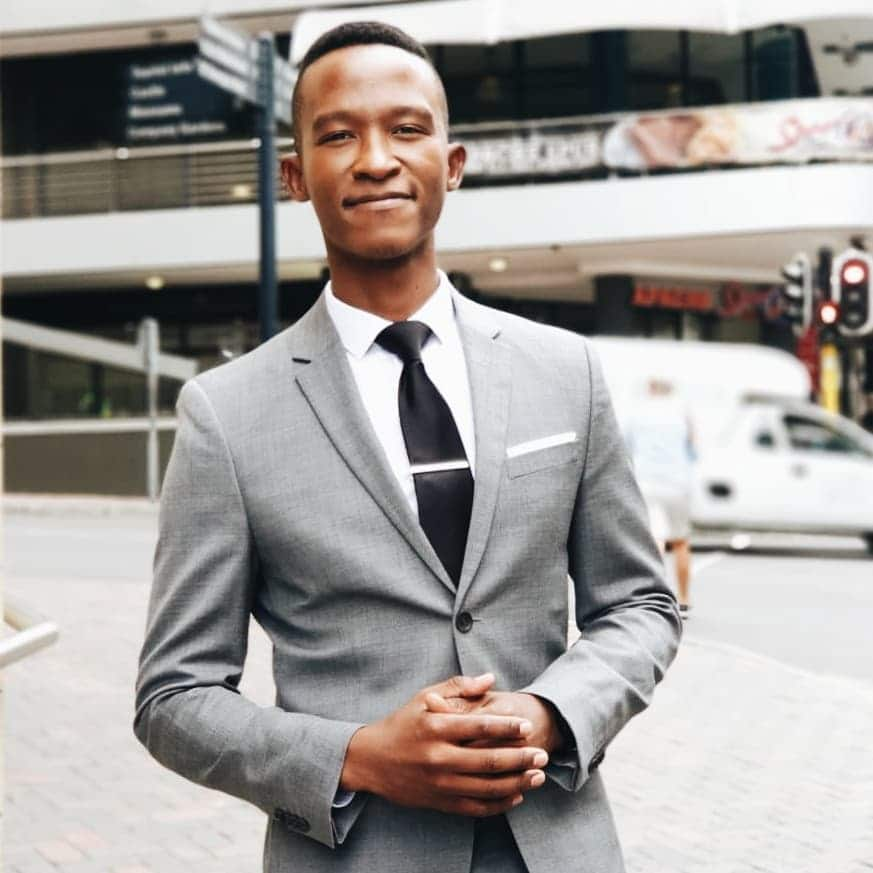 Katlego Maboe Twitter
His official Twitter account has approximately 83,700 followers. He uses it to post updates, his thoughts, clips from his show and general content he finds worth sharing. You can view it by clicking here.
That does it for our biography on Katlego Maboe. Did you find it informative? Let us know your thoughts in the comments below.
READ ALSO:
Mashaba claims Tony Leon tried to wiggle R300 million deal with city
Through thick and thin: Social media influencer shows off wife and whip
Khama Billiat finally opens up on the Mamelodi Sundowns rumours
Brigid Kosgei among 3 women who made sporting history in the world
SABC 3 morning Expresso presenters (with pics)
Source: Briefly News