Palesa Chubisi has waded off many bottlenecks present in South Africa's entertainment and journalism industry. It is not a secret that South African media can be tough for aspiring and news presenters, actresses, fresh journalists and anyone with the dream of making it in this industry. You have to braise yourself for a tough battle before you make your name known in this competitive industry. Palesa Chibisi knows this too well. She has, on multiple occasions, received criticism from across the board for many reasons, with her latest appointment being the main reason for an uproar.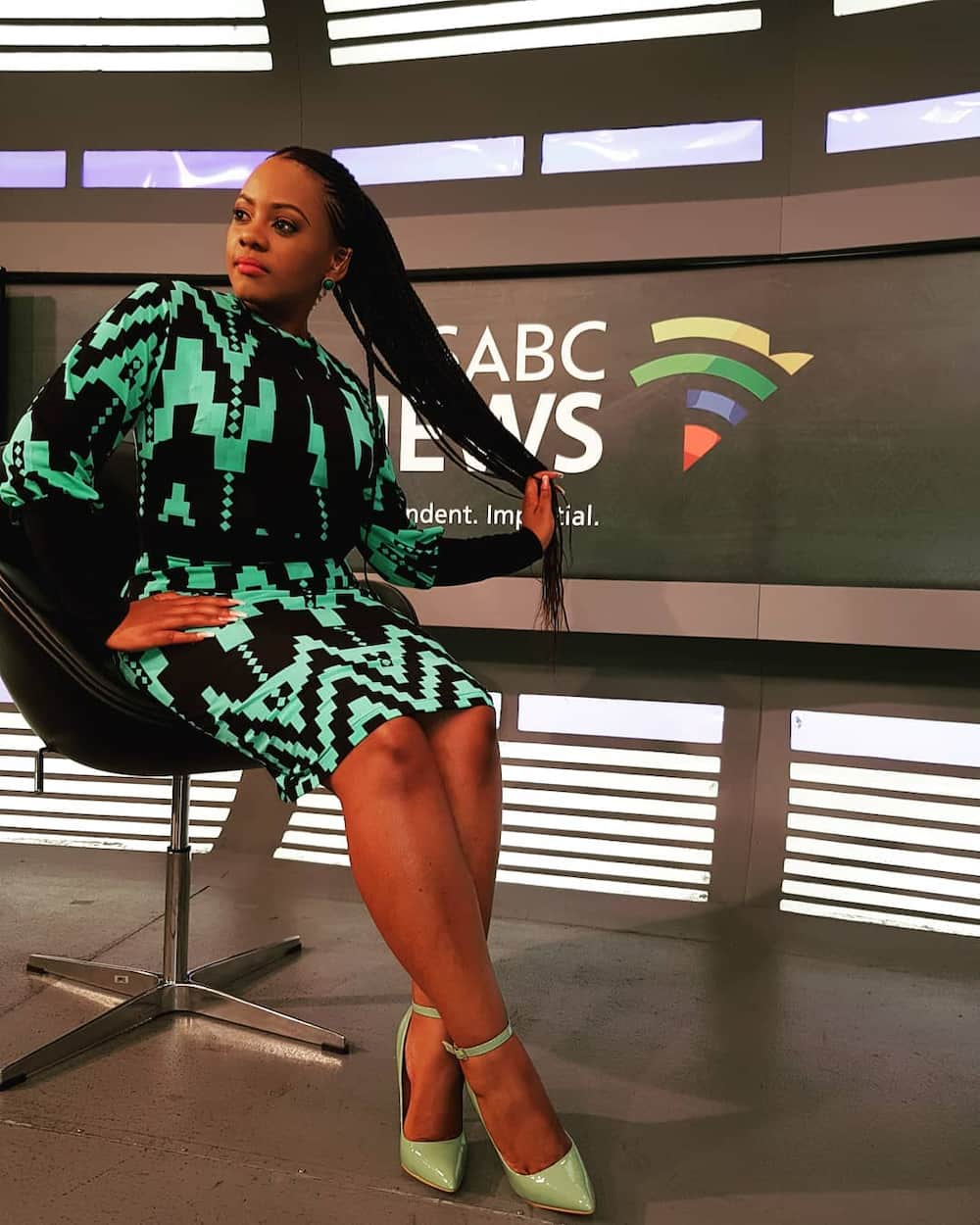 Chubisi is well-known as part of the morning live presenters. The extensive knowledge of her role makes her a favourite for her audience. Her impeccable Journalism skills also put her at par with world-renown journalists. However, very few people know her beyond the screen. It is for this reason we have pieced together this informative bio. Read through and get to learn everything you need to know about your favourite female journalist.
READ ALSO: DJ Shimza shaded for suggesting cooler boxes be banned from events
Short profile
Name: Palesa Chubisi
Birthday: 21st July 1986
Age: 33 as of 2019
Nationality: South African
Profession: Journalist (Radio and Television news presenter)
Hails from: Free State town, Ficksburg
Biography
Palesa Chubisi is one of the South African women who have made a name for themselves in media. She has been involved in a number of projects and controversies alike. She is beautiful, sophisticated, and a master of her skill. Her command of language astounds many. However, what makes her a darling to a lot of people is her approach to news presenting on morning live. These though, are some of her qualities on screen. What do you know about her life off-screen? You'll find out in a minute.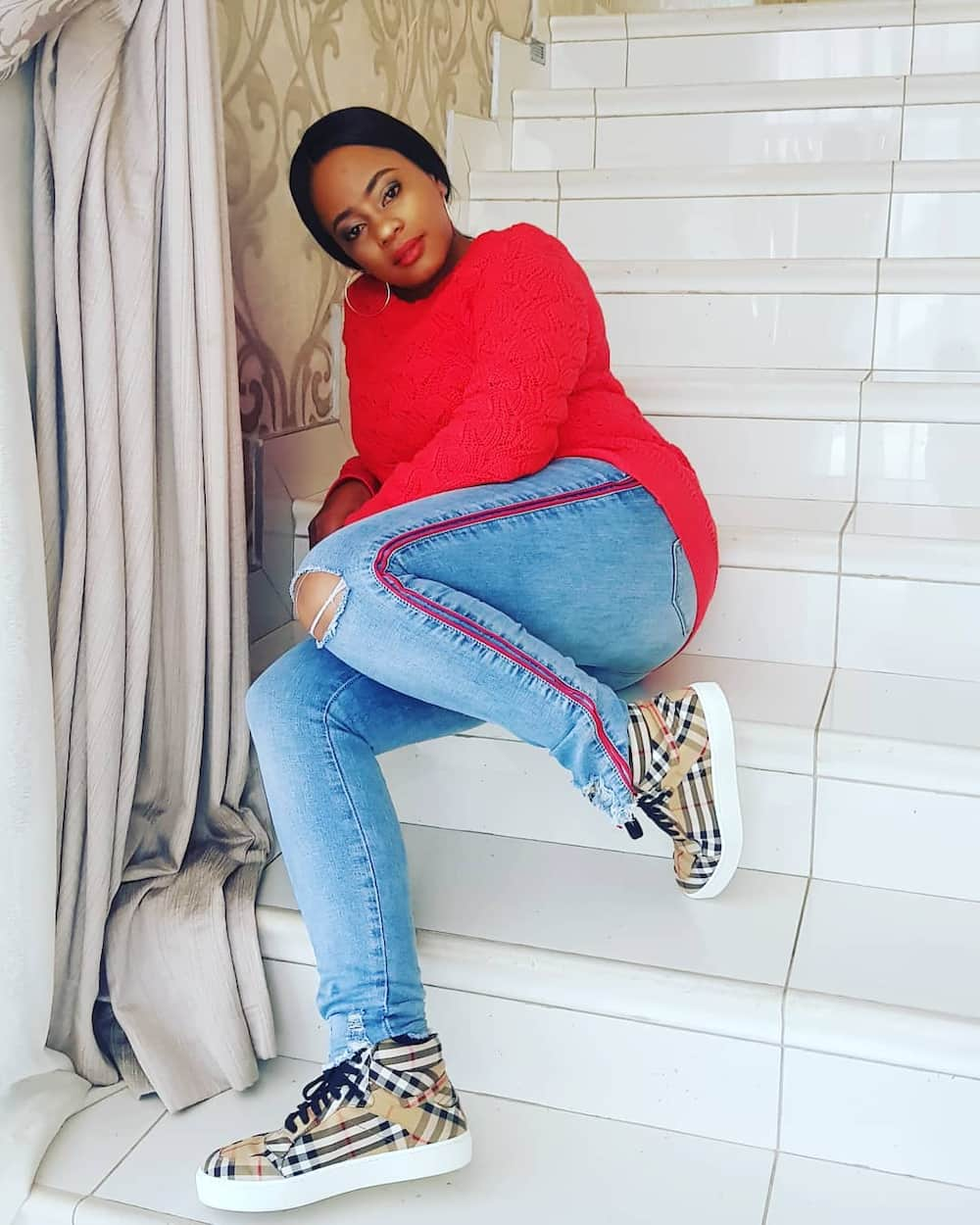 Palesa Chubisi age
If her 21st July 2017 Twitter post is anything to go by, Palesa is 33 years old as of the time of this publication. According to the post, Chubisi was celebrating her 31st birthday. With this information, quick math puts her birthday on 21st July 1986. Yes, Palesa Chubisi born day and Palesa Chubisi age are not a secret anymore.
READ ALSO: Yasmine Bleeth then and now photos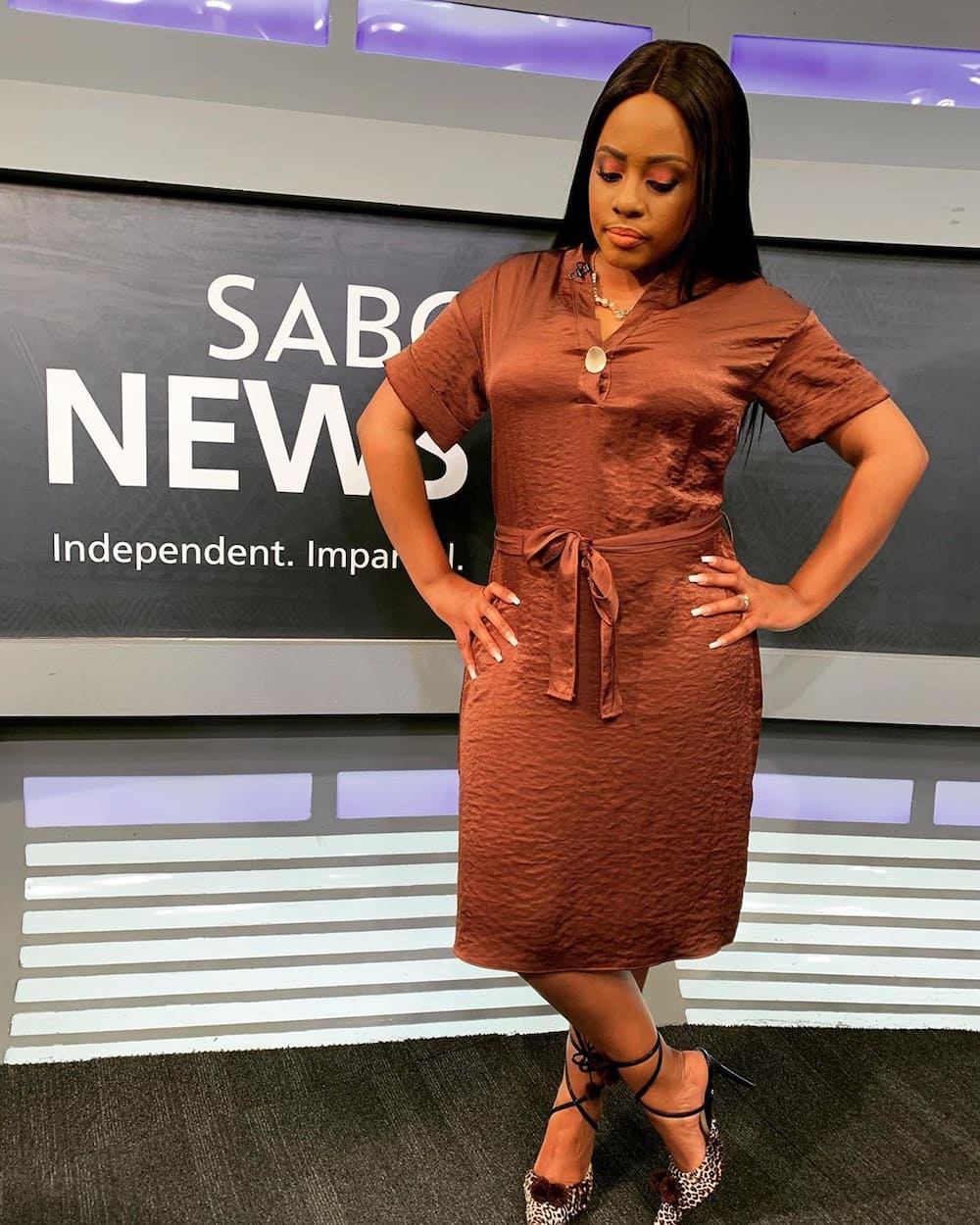 Palesa Chubis work on SABC
Palesa Chubisi has been working for SABC for quite some time now. Her work at the morning live show has propelled her to the status of a top-notch journalist. Her resilience in media has risen her above the average stereotypes and put her on the same table with the top echelons of the media profession. In SABC, she has attracted controversies, criticism and praises with equal measures, from South Africans.
At SABC, Palesa seeks to inform the masses about the latest developments within the borders of South Africa and the rest of the world through her news readership. She does this with the flair of a master journalist who understands well what his or her audience needs to know and how.
To understand why SABC could not let her slip through their fingers, you need to understand her beginnings. Chubisi developed a heart for journalism early in life. At grade 11, she was already doing voice-over at a local radio station. This experience exposed her to the inner workings of the media industry. This is a quality that further cemented her passion for journalism. Her conviction for journalism was so much that she chose to join Vaal University of Technology for her university education. Her passion sustained her through tertiary education and into her career. That is why it is hard not to separate her job from her passion while on set.
After school, the self-driven and hardworking modern woman opted to go to Bloemfontein where she searched for a job at SABC with great success. She joined the SABC News team at Lesedi FM where she deployed her services diligently. Her days on the radio were marked with great journalism, and often an angelic voice would pierce through your ears once you tuned into Lesedi FM live. She performed so well that she landed a role on SABC 2 morning live where she continued to inform South Africans about the latest developments across the country and the rest of the world.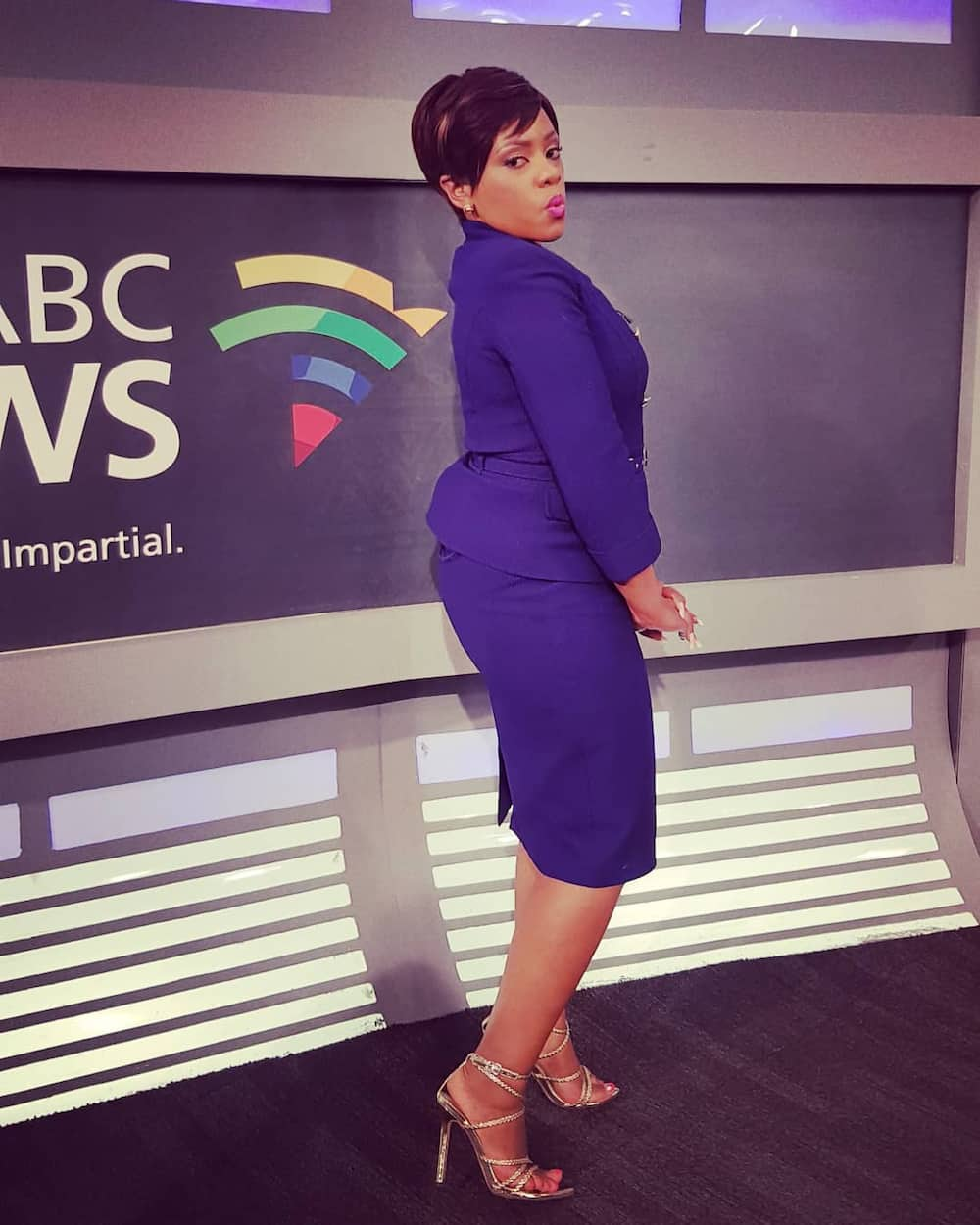 Channel 404 live now
SABC channel 404 was launched with the aim of providing news for the country and the rest of Africa. The network targeted to reach more than 24 countries across Africa at the time of its launch. It is one of South Africa's pacemakers that has spread its wings beyond their borders to reach millions of audiences across Africa and the world at large.
READ ALSO: Nico Matlala age, wife,education, company, cars, and Instagram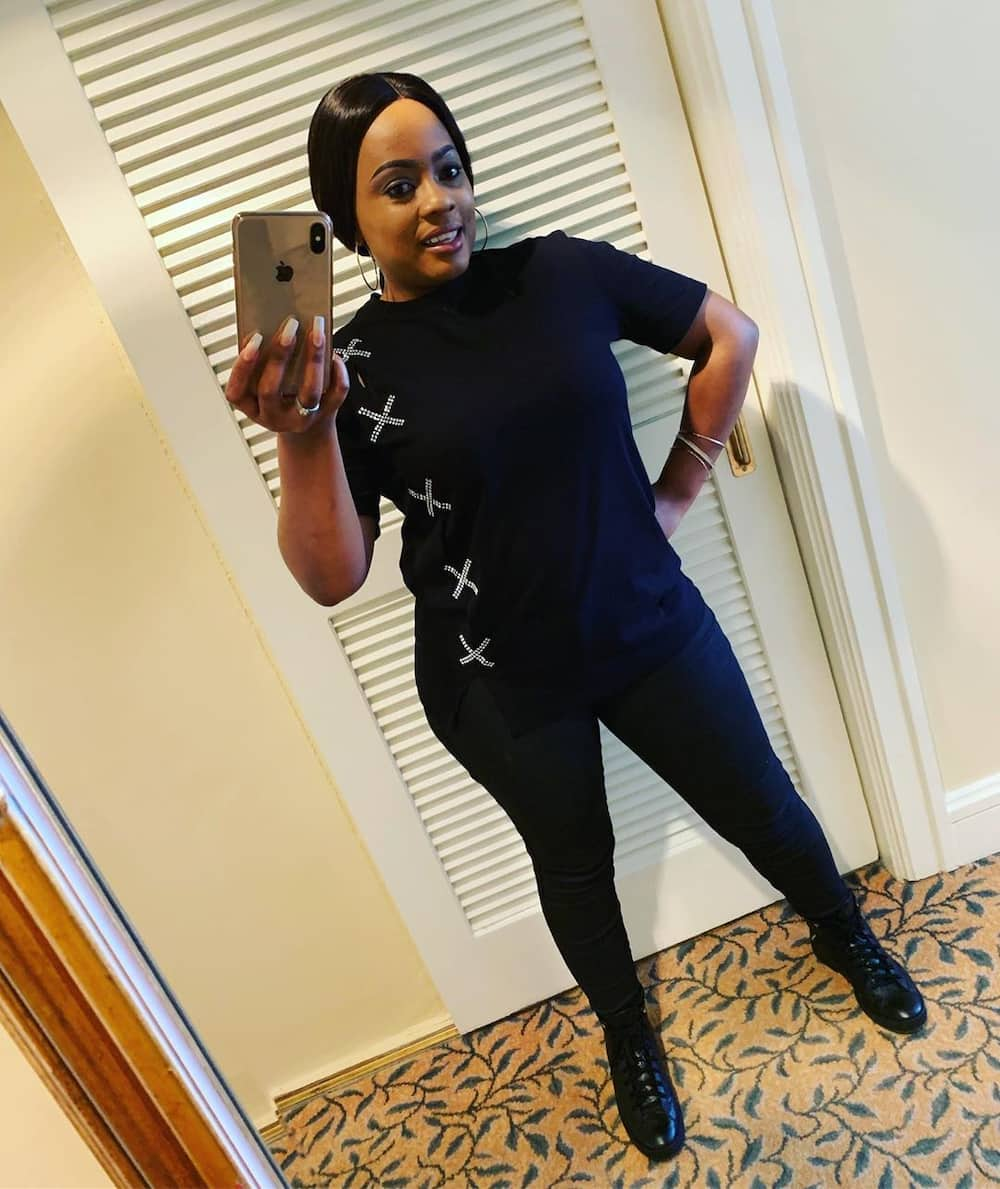 Family
In an interview, Palesa attributed her motivation for charity work to her humble upbringing. She said that she came from a family of six and lived in the remote locations of South Africa. She describes herself as a shy person, and even though little has been said about her parents, she is not shy to remind her fans that she is close to her parents.
Maiden name
Chubisi is her maiden name. Even though Palesa Chubisi wedding has been hidden from the public eye, Palesa Chubisi husband sure did find a woman worth keeping. Palesa Chubisi marriage has been kept away from the public eye with the only thing left for the public to know being Palesa Chubisi maiden name.
Instagram
Where is Palesa Chubisi working now?
Why is Palesa Chubisi no longer on morning live? This is because she landed a new role at Leihlo La Sechaba. This is a program that covers a wide range of topics from economics, community development to politics, all of which are of great interest to the South African people.
Palesa Chubisi is a soft-spoken journalist with a heart for media. She is well poised and articulate. Her new readership is highlighted with good quality English and all the right expressions. Her fans love her, and in case you doubt this, catch her in her element.
READ ALSO: