Kabelo Mabalane has made a record as one of the legends of kwaito artists. Notwithstanding his challenging childhood, he has recorded significant success in life, especially in his music career. Despite battling with substance abuse for years, the news now trends on social media as the award-winning artist is now an ordained pastor.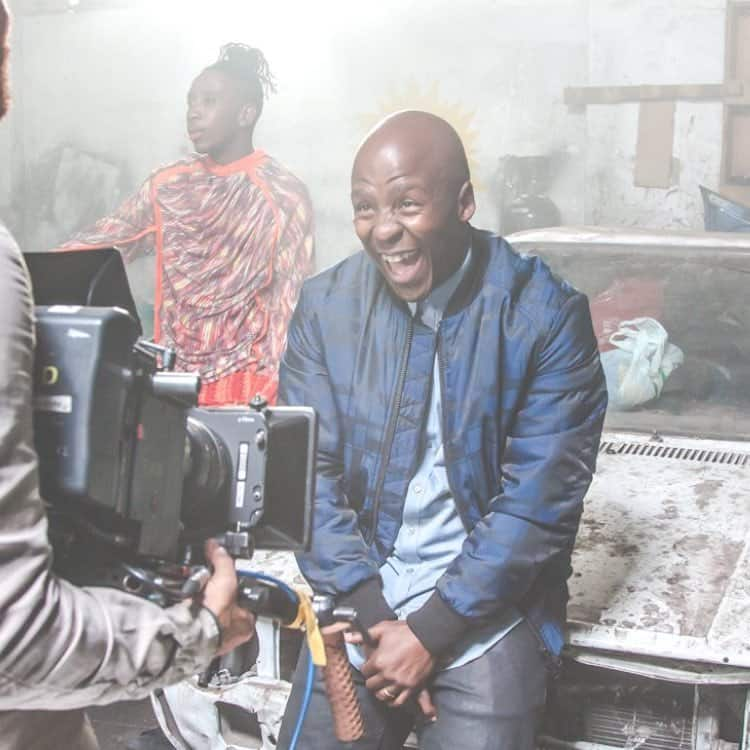 Kabelo Mabalane is, no doubt, a history maker considering the great things that he has achieved in life. For instance, apart from featuring on the cover of Runner's World magazine in August 2008, he also performed at the Fifa World Cup Opening Ceremony in 2010 alongside his TKZEE bandmates. Also, notable brands like Reebok have aligned with his skills and influence by signing deals with him. In 2005, Reebok produced a sneaker called Bouga Luv based on their contracts with the star artist.
Kabelo Mabalane biography
Kabelo Mabalane is one of the most popular kwaito musicians, actors, and songwriters in South Africa. He is best known by his stage name as Bouga Luv or Kabelo and has been rocking the music entertainment industry for a while. So far in his music career, he has had the privilege of sitting as one of the judges on SA's Got Talent for more than two seasons. Apart from that, on several occasions, he has opened shows for famous musicians around the world, including Rihanna, Ja Rule, and 50 Cent.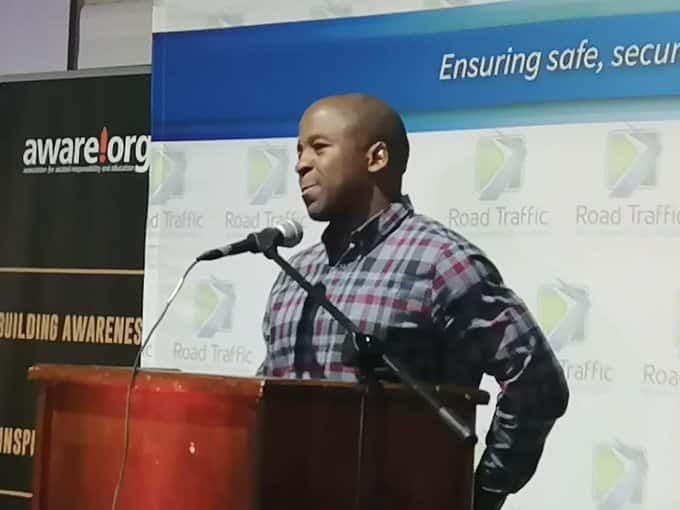 The famous SA musician is the co-owner of Faith Records. The organisation is an independent music company in South Africa. In 2003, Mabalane won a SAMA award for the Album Rebel with a Cause. And then, in the following year, he won the Best Southern Africa Male Artist in the 2004 Kora Award. And between 2006 and 2008, interestingly, Kabelo took his sports interest to the next level by joining to run the Comrades Marathon.
READ ALSO: Melody Molale age, husband, blog, Instagram and contact details
How old is Kabelo Mabalane?
The music star Mabalane was born on the 15th of December, 1976. This means that, as at the time of publishing this piece, Kabelo Mabalane age is 42 years.
Kabelo Mabalane wife
Who is Kabelo Mabalane married to? In a private ceremony, Kabelo got wedded to Gail Nkoane on the 9th of February, 2013. Gail is also a famous actress in South Africa.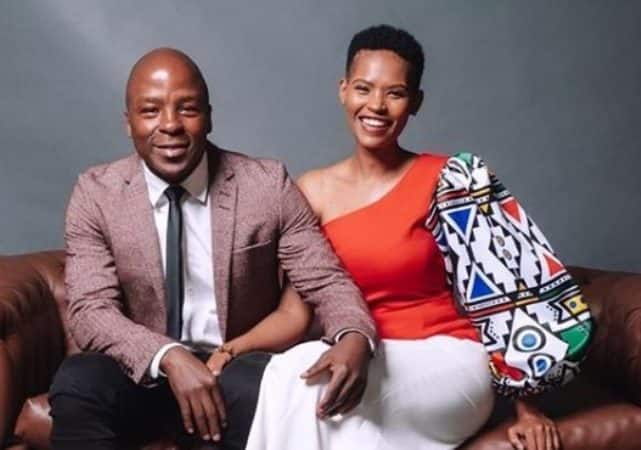 Kabelo Mabalane child
It was a bundle of unspeakable joy on the 28th of March, 2015 when Kabelo and Gail Mabalane welcomed their first baby, Zoe Leano Mabalane. In expressing how joyful she was, Gail broke the news with a beautiful photo of herself and the baby with a soothing caption on her social media page.
Kabelo Mabalane albumS | Kabelo Mabalane songs
The lyrics of his songs are inspiring, and they touch the soul. So far, Kabelo has released some solo albums, including The Bouga Luv, Immortal, And the Beat Goes On, Rebel With A Cause, Everybody Watching, Exodus and Popo Snowmen. Then, he has also released some albums with his award-winning TKZee group, and some of them include Take It Eazy, Halloween, Phalafala, Mbuso ka Jehova and Coming Home. Then, some of Kabelo Mabalane songs include:
Amapantsula Ajabulile
Zonke
Sangena, Sangena
Love Me or Leave Me Alone
Ska Re Wela
Jiva Soweto
Impilo
Kusazoba Ngcono
The Superstar
Askies Kiya Kena
Matimba
Play That Song
Ready For Whatever
Jiya Mona
Unga Zondi Mina
Free This Land
Nguban' ozofakaza
Nangu Bouga
Monate Fela
Hamba Nathi
Thina Kayi One
O Ke Mo Rapelang
Vuman' izono
If Man Be God
Gon' Be Alright
Kemo Futsana
Naka Okwakho
READ ALSO: Nadia Jaftha age, siblings, parents, song, Instagram and net worth
Kabelo Mabalane gym
After Kabelo opened up on how he battled with drug abuse for more than seventeen years, he became an advocate and a champion of an active and clean lifestyle. Then, the kwaito star launched his fitness and wellness centre in Sandton known as Kumo Life SA.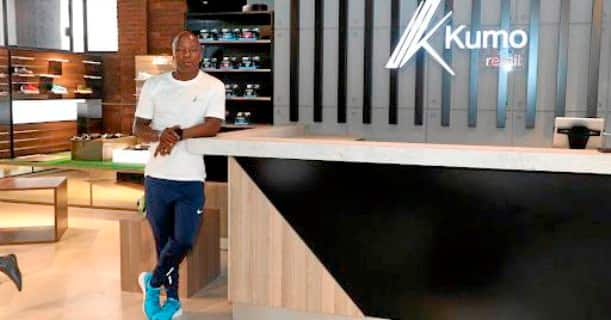 While sharing the news on his official Instagram account, he said, "It was all a dream! @kumolifesa is FINALLY here. Come see us for running technical gear, running assessments and all things health and wellness related. 1 Stan Rd (off Grayston) Sandton."
Kabelo Mabalane Bootcamp
Mabalane hosted "Kabelo's Bootcamp" in 2013 on DStv channel Mzansi Wethu. The Mzansi Magic reality show was a platform where participants competed in different physical and psychological challenges against one another. The essence of all that was to help South Africans lose weight. While commenting on the Bootcamp, Mabalane stressed that people could stop bad habits and lose weight if they want to "change their lives". While sharing from his personal experience, he said,
I've got to a point where I've practised certain principles for sustained periods, and they have worked for me, and I know without a shadow of a doubt that, should they [contestants] apply them, they will experience transformation.
Kabelo Mabalane music group
Mabalane pioneered TKZee band with his friends in the 1990s. And so far, the group has received several awards, including South African Music Awards (SAMAs) Life Time Achievement, Best Kwaito Album and Best Duo/Group.
Moreover, the group has rewritten music history book in South Africa as they are indisputably known to be the biggest selling kwaito group.
Kabelo Mabalane pastor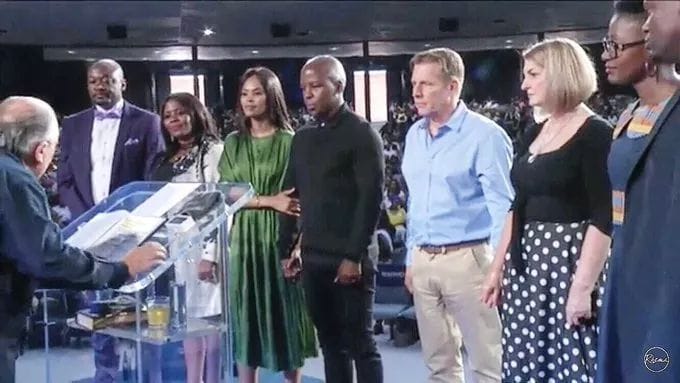 It came as a surprise as most of Kabelo's fans possibly did not see it forthcoming when Mabalane announced his ordination as a pastor. After saying yes to the call of God upon his life, his story has been trending on social media. In a post that he shared on his Instagram page, Kabelo wrote,
Yesterday in front of God, my family and witnesses, I said yes to the call of God on my life. Having my wife @gail_mabalane next to me in that moment made me feel invincible. I feel in my spirit the decision had long been made and yesterday was a public declaration and confirmation of what God had already done some time ago.
While he is filled with a bundle of joy, the newly ordained pastor Kabelo looks forward to better days ahead.
Kabelo Mabalane Instagram
Mabalane has a fun-loving and cheerful personality. Checking through his official Instagram page of more than 127,000 followers, for instance, you can see that there can never be a dull moment with the musician and pastor.
Considering how Kabelo Mabalane started and the challenges he faced in his quest for success, his life is an inspiration to many who are still locked up within themselves. With his latest position, everyone is waiting and hoping for more exciting news about the pastor.
READ ALSO: Johanna Mukoki age, biography, green juice, husband, children, and contact details